In July of 1964, a dozen of Atlanta's leading musical supporters founded The Pro-Mozart Society of Atlanta. The nonprofit organization fosters musical education and interest in classical music and development of young talent in Georgia.
"The Pro-Mozart Society mission is to encourage and promote classical music and to support talented musicians that are looking toward going into the field as a career," said Marietta resident Frank Tichenor, vice president of publicity and promotion for the Society. He learned about the Society by attending a concert that was advertised in the newspaper.
"(The concert) was absolutely fantastic. I talked with a lot of people after the concert and found out more about the Society. I joined it at that time," Tichenor said.
The Pro-Mozart Society holds at least five concerts a year. This year, the Society joined forces with the Atlanta Music Club, expanding the upcoming season.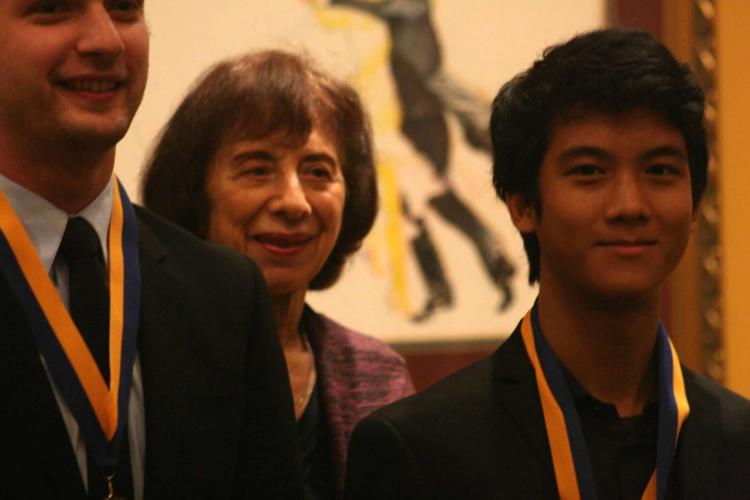 "(The Pro-Mozart Society) gives an avenue for those people interested in classical music to help participate and bring about the support of classical music for everybody. The Society supports students of music. We try to encourage students to participate," Tichenor said.
The Society also hosts a competition among students in the spring and provides a scholarship for the winning vocalist or instrumentalist to attend the Summer Academy of the Mozarteum Institute in Salzburg, Austria.
"The competition is not just piano and not just Mozart. Other classical musicians are included in what we do. It can be other instruments. It can be voice, too. We have sopranos, piano players, flutes, baritone singers ... It covers the whole gambit on classical music," Tichenor said.
The Society preserves the classical art form. "Classical music seems to be fading away. Hip-hop and that kind of stuff seems to be coming about. The Pro-Mozart Society is an avenue to keep classical music relevant in today's society and to make it something more people will enjoy," Tichenor said.
"Classical music is something that needs to brought to life again. It's a great thing to do," Tichenor said.
Join the Pro-Mozart Society and Atlanta Music Club for the Young Performers Recital on Sunday, Oct. 28 at 3 p.m. at Piano Distributors, at 1736 Cobb Parkway South in Marietta.