Pippins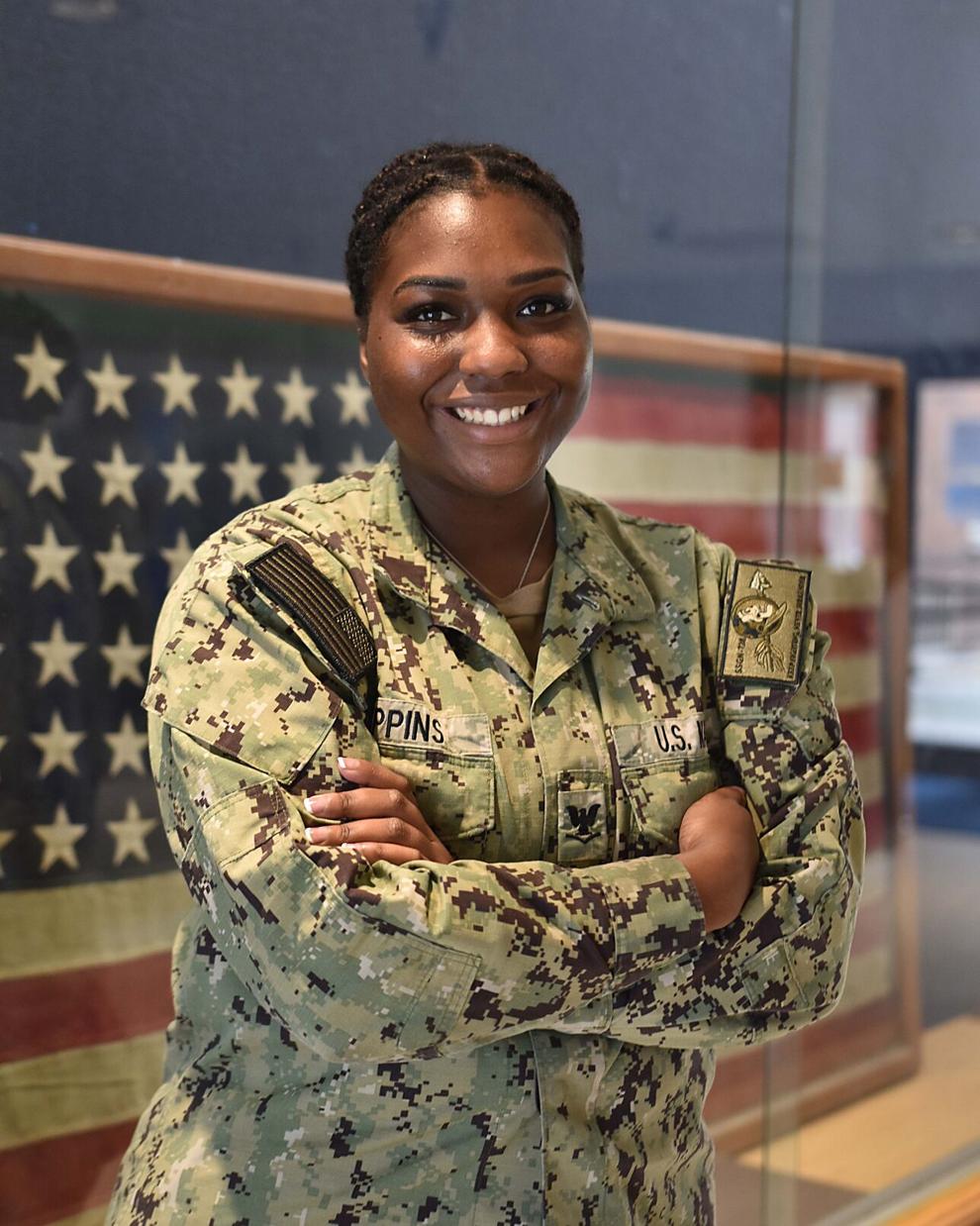 Petty Officer 3rd Class Star Pippins, a 2018 Marietta High School graduate, joined the Navy two and a half years ago and serves aboard USS Florida, one of the world's most advanced nuclear-powered submarines.
Today, the Marietta native serves as a machinist's mate, whose responsibilities include operating and maintaining nuclear machinery in the engine room to propel the ship and supply electrical power.
"I joined the Navy because of the educational opportunities available to those who serve and I also wanted to expand my career," said Pippins.
According to Pippins, the values required to succeed in the military are similar to those found at home.
"Marietta taught me life is a lot easier if you are a hard worker," said Pippins.
Known as America's "Silent Service," the Navy's submarine force operates a large fleet of technically advanced vessels. These submarines are capable of conducting rapid defensive and offensive operations around the world, in furtherance of U.S. national security.
There are three basic types of submarines: fast-attack submarines, ballistic-missile submarines and guided-missile submarines.
Fast-attack submarines are designed to hunt down and destroy enemy submarines and surface ships; strike targets ashore with cruise missiles; carry and deliver Navy SEALs; conduct intelligence, surveillance, and reconnaissance missions; and engage in mine warfare.
The Navy's ballistic-missile submarines, often referred to as "boomers," serve as a strategic deterrent by providing an undetectable platform for submarine-launched ballistic missiles. SSBNs are designed specifically for stealth, extended patrols and the precise delivery of missiles.
Guided-missile submarines provide the Navy with unprecedented strike and special operation mission capabilities from a stealthy, clandestine platform. Each SSGN is capable of carrying 154 Tomahawk cruise missiles, plus a complement of heavyweight torpedoes to be fired through four torpedo tubes.
As a member of the submarine force, Pippins is part of a 121-year history of the U.S. Navy's most versatile weapons platform, capable of taking the fight to the enemy in the defense of America and its allies.
Citadel Cadets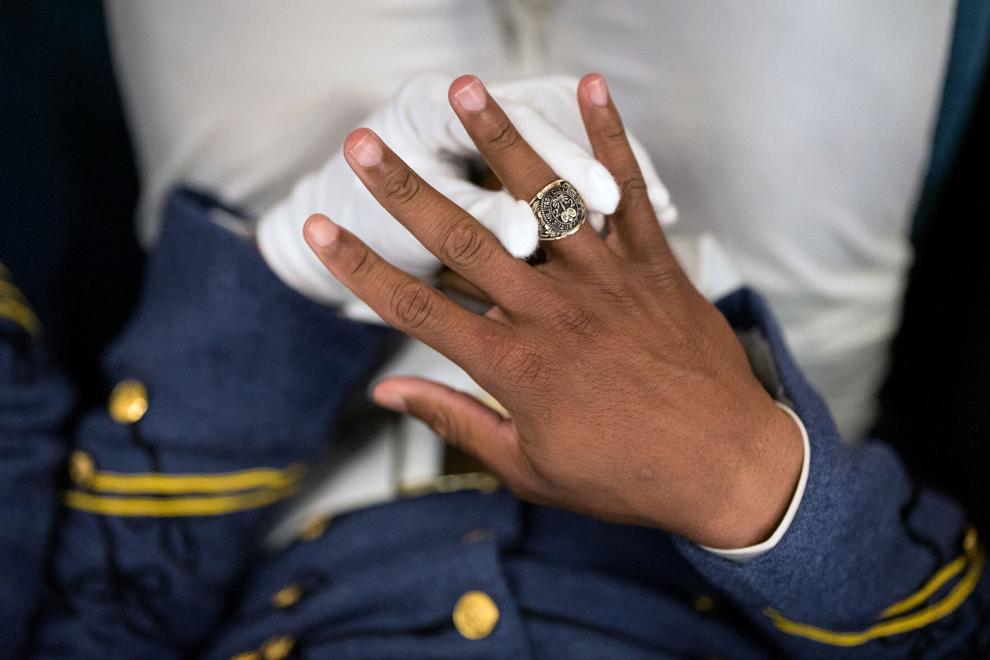 More than 550 cadets, active duty and veteran students now proudly wear The Citadel class ring. The Class of 2022 marched across Summerall Field, directly into Summerall Chapel, where the rings were presented on Oct. 1.
Local cadets that received their rings were Jonathana Lineweaver of Kennesaw and Shiloh Smiles of Marietta.
One of the very first acts the cadets performed after receiving their rings was to salute The Citadel War Memorial — marching by in rows of four — as they left the Chapel. After, the cadets sprinted back to their barracks before beginning their first weekend with a Band of Gold on their hands.
The Citadel, with its iconic campus located in Charleston, South Carolina offers a classic military college education for young men and women focused on leadership excellence and academic distinction. The approximately 2,400 members of the South Carolina Corps of Cadets are not required to serve in the military, but about one-third of each class earn commissions to become officers in every branch of U.S. military service. Citadel alumni have served the nation, their states and their communities as principled leaders since 1842.
University of North Georgia Cadets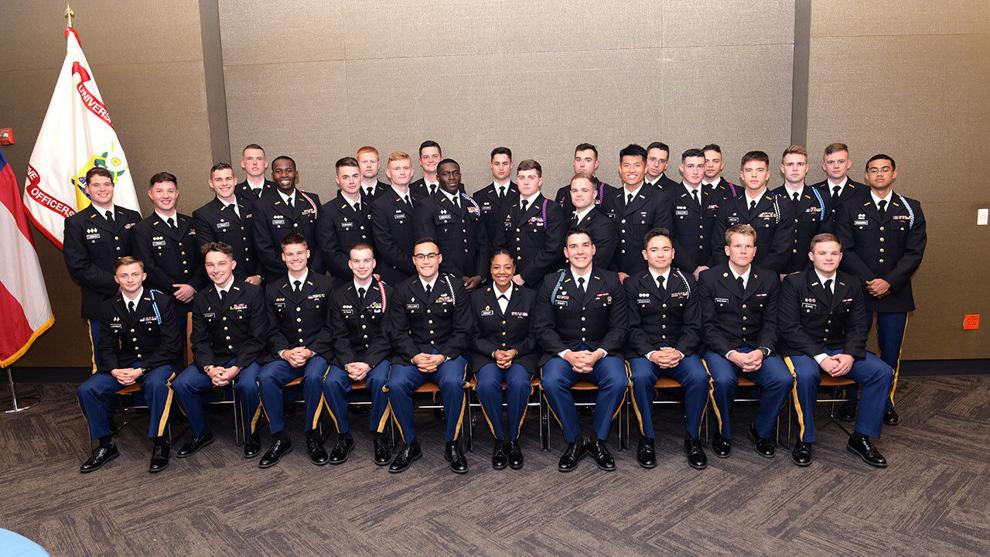 A record 34 University of North Georgia cadets who earned Distinguished Military Student status for the 2021-22 academic year were honored Sept. 25 at the DMS Banquet and Sept. 26 at the DMS Review.
Among the DMS cadets were Benjamin Yetman of Kennesaw, Jordan Cook of Marietta and Henry Gale of Powder Springs.
To be selected, a cadet must be in the upper half of the academic class, the upper third of the ROTC class and the upper third of UNG's Order of Merit List, established by the professor of military science. Additionally, cadets are chosen on the basis of interest and aptitude for military service and outstanding qualities of leadership and high moral character as demonstrated by participation and achievement in campus, civic and military activities.
Positioned in the fastest-growing region of the state, the University of North Georgia comprises five campuses united by a single mission focused on academic excellence and academic and co-curricular programs that develop students into leaders for a diverse and global society. The University of North Georgia is a University System of Georgia leadership institution and is The Military College of Georgia.