Marietta resident Bill Nowicki promotes understanding by telling real-life stories of Marietta people through his podcast, "Marietta Stories."
Nowicki started the podcast in July 2016. "I think every community should have a local podcast, like a local newspaper or radio or TV and things like that. It's a really good medium to get out detailed stories about people that influence how we live in Marietta," said Nowicki, a senior course manager at the Institute of Nuclear Power Operations in Atlanta who is married to Jenni Nowicki. They have two grown sons.
Typically, the podcast lasts 30 to 45 minutes. "I always tell people however long it takes to tell your story," he said.
Nowicki has interviewed notable Marietta residents, such as former Governor of Georgia Roy Barnes, YouTube phenomenon Aaron Marino, Tony Award-winning actor Shuler Hensley, New York Times best-selling author and former LSU women's soccer player Mo Isom, along with business owners and other people of interest, such as the restaurateur of Johnny's Pizza and Marietta Museum of History's Christa McKay.
"(The podcast) is just a hodgepodge of people around town," he said.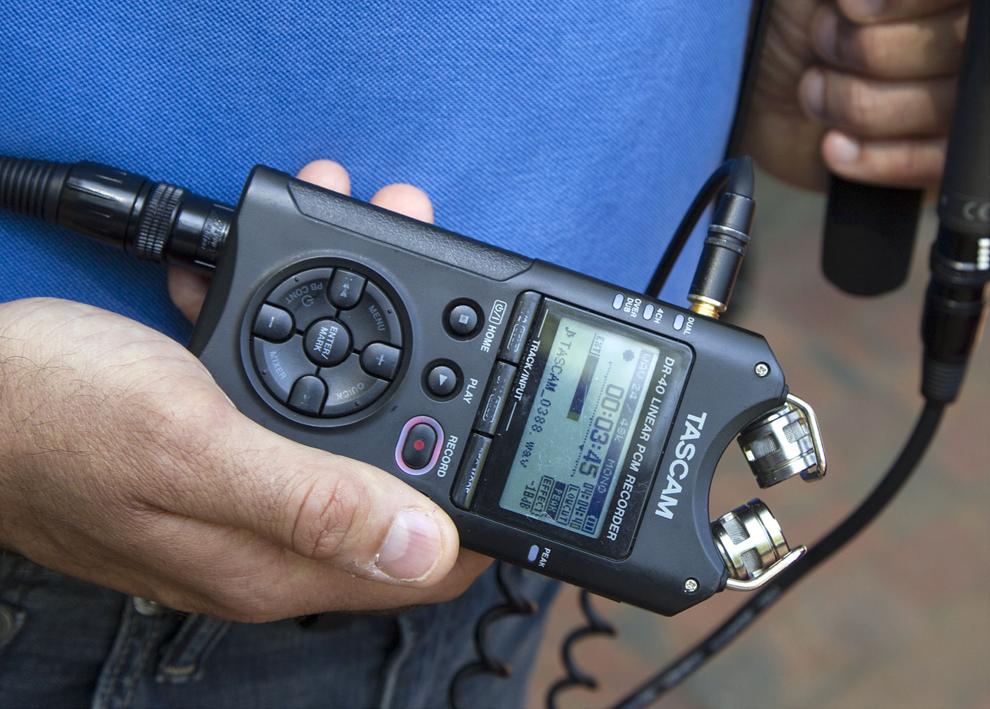 Nowicki's favorite people to interview are those who are not used to being interviewed. "There's always something magical or fun that happens in the middle of an interview with someone like that, that just strikes a chord," he said.
Among his favorite interviews was with Anne Patrick of Running With Crutches, who grew up in abject poverty in western Georgia and has never forgotten her roots. "That has a special place in my heart, to be able to tell her story and get her story out there. Otherwise, it wouldn't have been heard," Nowicki said.
"Marietta Stories" offers insight and understanding. "People make assumptions about people's motives. They judge them based on not much information. I'm not saying there aren't bad people in the world or good people. I'm just saying that the more you know someone's story, the more it explains why they do certain things," Nowicki said.
Nowicki used Dr. Grant Rivera, Superintendent of Marietta City Schools, as an example. "Not many people know that Grant was a cheerleader in college. It explains the way he's trying to help Marietta City Schools by getting the word out about what great things are going on. He's kind of a cheerleader for Marietta City. I would have never have known that story if I hadn't spent the time to get to know him and put that out for people," Nowicki said.
"It's hard to hate people that you know, is the bottom line," Nowicki added. "The more you know about people, the better off you are. It's such a complicated world we live in. We have to listen to people before we react. To me, that's why I want to get the word out about the great folks and the great things that are going on in Marietta and learn from the things we mess up."
To access the "Marietta Stories" podcast, visit Mariettastories.com or check out your favorite podcast app.