KENNESAW — The timeline on a search for an interim president at Kennesaw State University is at this point unknown, as the school waits for the Board of Regents to resume its own search for a chancellor, according to university officials.
KSU President Pamela Whitten announced earlier this month she will be stepping down as president of KSU and has accepted the position of president of Indiana University, effective July 1.
The Board of Regents of the University System of Georgia named Whitten KSU's fifth president in June of 2018. Prior to her work at KSU, she served as senior vice president for academics and provost at the University of Georgia.
The regents only days ago paused their search for a chancellor.
"With the announcement of President Whitten's departure, the Chancellor and the Board of Regents will determine next steps," said KSU spokeswoman Tammy DeMel.
The regents said they are pausing a search for a new leader, amid public opposition to the prospect that former Republican governor and U.S. agriculture secretary Sonny Perdue might be named to lead the 340,000-student system, the Associated Press reports.
The MDJ caught up with KSU students on the campus green on a sunny Tuesday afternoon to get their thoughts on how outgoing President Whitten performed in her three-year tenure and what they'd like to see in a new president.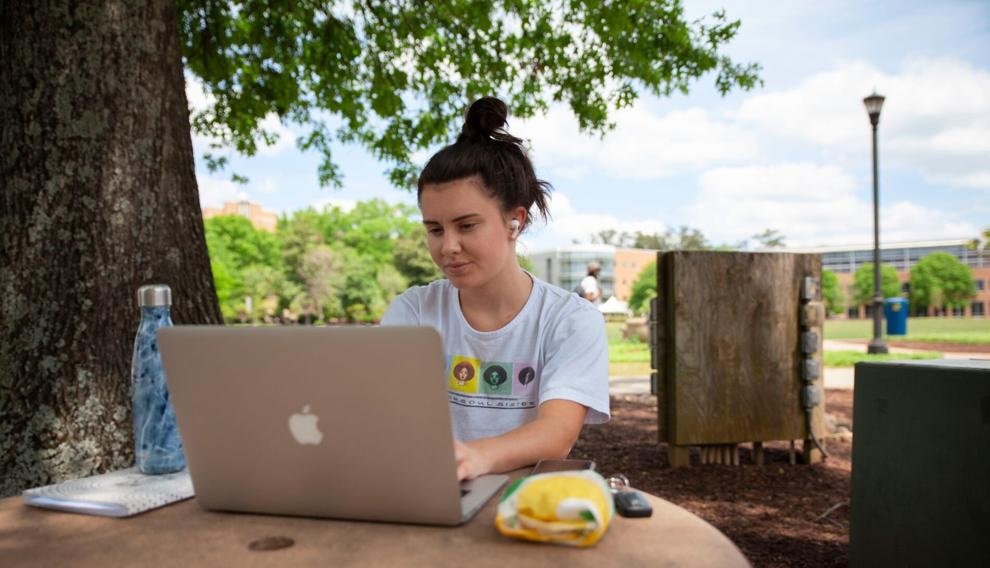 As she worked at an outdoor table near KSU's campus green, senior Skylar Augustine said while she didn't know much about her school's outgoing president, she did feel certain issues in the school's history during Whitten's tenure could have been better addressed.
The cheerleader and public relations major said she wished the university had been more transparent with its community, and especially the rest of the KSU cheerleaders, during the controversy surrounding the cheerleaders who knelt during the national anthem at a football game in 2017.
The five KSU cheerleaders took a knee to protest inequality and treatment of African Americans in the country. The controversy culminated in 2019 with one of those cheerleaders being paid a $145,000 settlement after a lawsuit a year earlier.
Though the initial incident took place before Whitten was named KSU's president, Augustine said she thought the school's leadership could have been more open with its students as updates unfolded over the years that Whitten was heading the school.
"That whole experience had a big effect on me, because I was kind of thrown into it like I had something to do with it and kind of received a lot of backlash," Augustine said. "I could barely walk on campus with my uniform without 10 people stopping me and questioning me about it."
Augustine said she remembers being hidden behind bleachers after the first time the cheerleaders kneeled and being booed on later occasions.
Augustine said she'd like to see the next president be more open with students in general about social and human rights issues that, while not all happening on campus, affect people everywhere.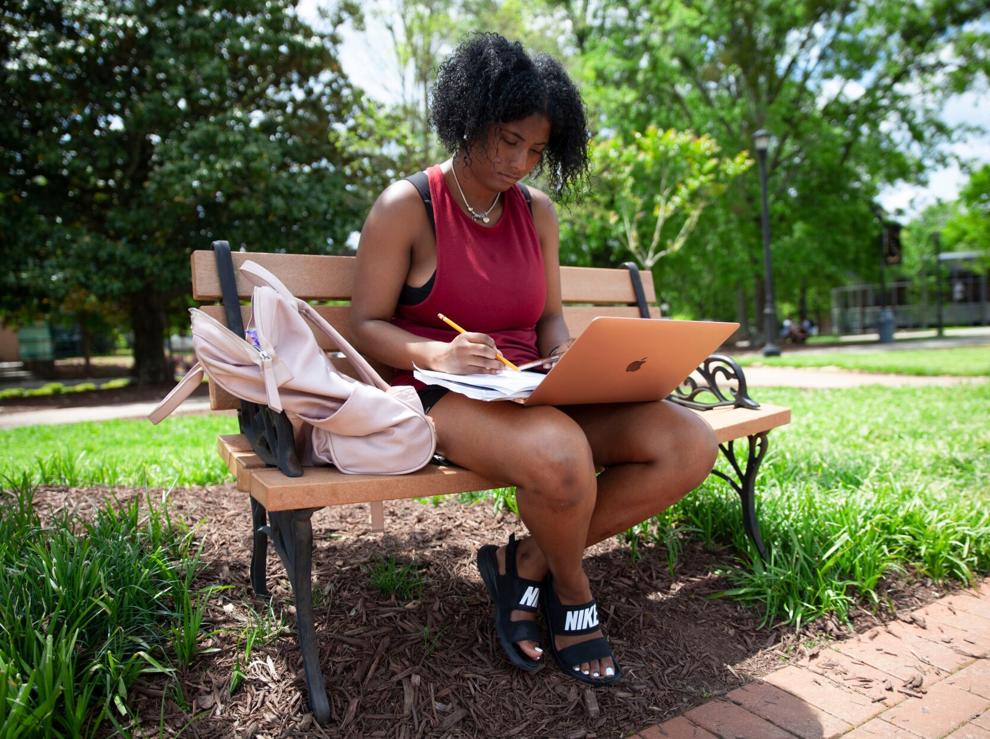 Kennedi Brown, a freshman professional sales major, said she hopes the next president will "make themselves known" on campus. Since Brown had only been at KSU for a year, she added, she knows she may have seen Whitten around campus and at events had it not been for COVID-19.
Brown also said she hopes the new president will seek to expand online offerings permanently, and incorporate an ability for students to enroll in courses that offer both in-person seats and streamed lectures.
"Even though next year everything's supposed to be going back to normal, letting more students take online classes and not have to be fully online to take an online class," Brown said. "Some people still don't want to go in person (because of COVID-19)."
Sophomore Morgan Payton said he didn't have many qualms about Whitten's leadership but felt the lifting of COVID-19 restrictions, especially with classes returning to normal in the fall, may have moved too fast.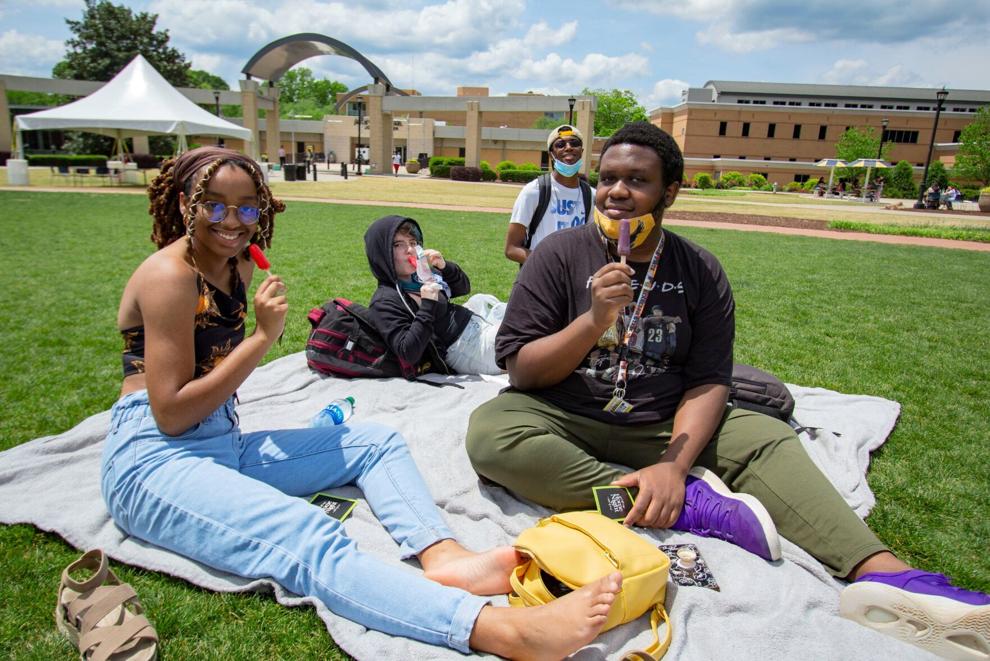 The three students sitting next to Payton on a blanket on the campus green said they agreed.
Among those students, junior journalism major Haley Combs said she'd like to see the university address social issues, including instances of racial injustice, openly with students. Sophomore Meredith Gafford said she hopes the next administration will show support for the LGBTQ community on campus and distribute more information on the safety, efficacy and importance of COVID-19 vaccines.
Other students said they were quite happy with Whitten's performance over the past three years.
Sophomore Jalen Cosby said he'd be happy with a new school president who continued with Whitten's management and goals.
"I think she did a good job," the sports management major said.
And Lauren Weiner, a senior public relations major, said she'd watched KSU's campus grow and resources and facilities for students improve since she transferred three years ago.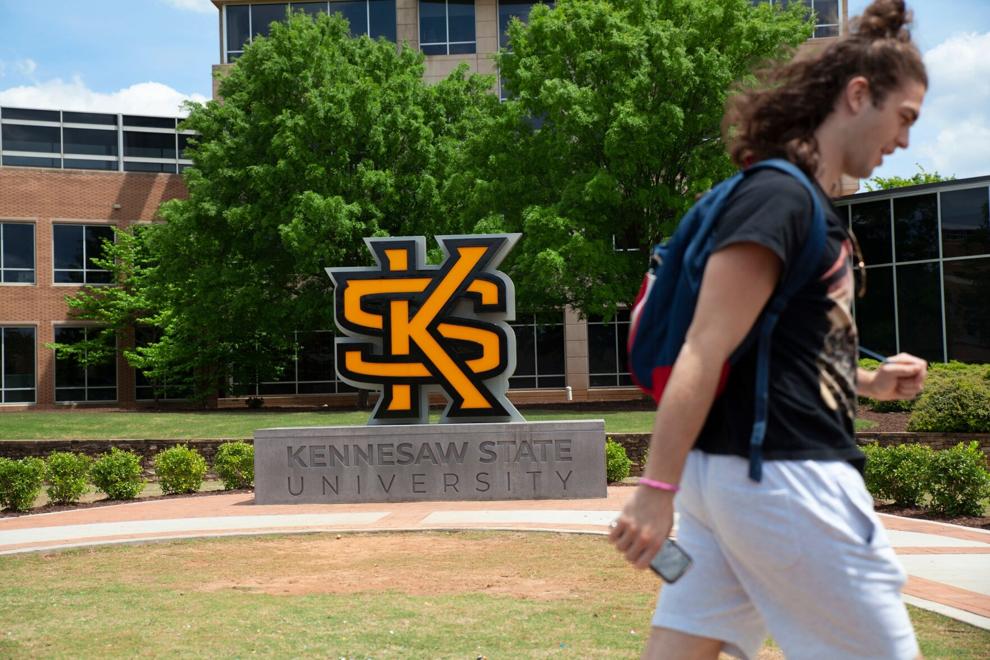 Weiner also praised the Whitten administration's response to COVID-19. She said she hopes the next president will continue striving for constant progress.
With more than 41,000 students, KSU is the second-largest university in the state.
KSU officials say Whitten's accomplishments include two consecutive years of record enrollment growth, an increase in racial diversity in the student body, creation and expansion of high-demand majors and aggressive goals with respect to making KSU among destination universities for conducting research.