MARIETTA — M. Carlyle Kent unseated Councilman Reggie Copeland in Tuesday's runoff election for the City Council's Ward 5 seat, according to unofficial results from Cobb County Elections.
Kent received 368 votes, or 71.6%, while Copeland received 146 votes, or 28.4%.
"I want to take this time to thank all of you," Kent told supporters at an election night party. "Because without you, this would not be possible."
Copeland did not disclose whether he had an election night watch party and did not respond to requests for comment.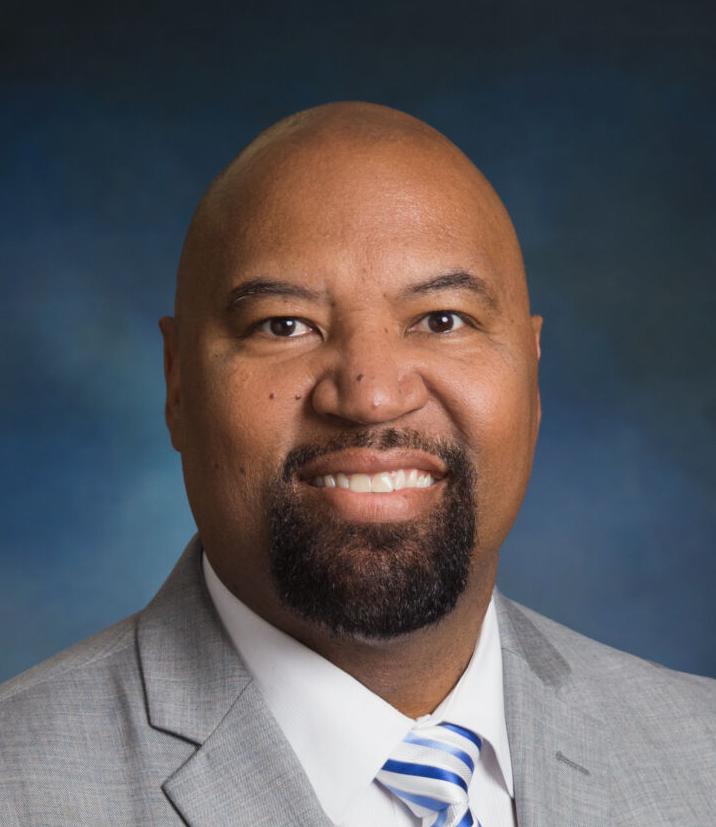 Kent, a Realtor, ran on a platform of reducing crime, promoting economic development, increasing affordable housing and improving transparency.
He finished first in the Nov. 2 general election, but failed to clear the 50% threshold needed to avoid a runoff. Copeland finished second in the general election. Third-place finisher Cristina Stallworth quickly endorsed Kent and campaigned for him during the runoff.
Turnout for Kent's landslide victory was low, as is typical with municipal runoffs. About 8% of the 6,359 registered voters in Ward 5 participated.
Kent said in an interview he was confident, but felt the pressure heading into Election Day.
"I was nervous because in the other election, I was confident that I would win. But this election, people were expecting me to win. And when people are expecting you to win, it just adds a little bit more stress," he said.
In the Nov. 2 general election, 810 votes were cast, a turnout of 12.7%. In that election, however, Ward 5 residents were also voting for Marietta mayor, the Marietta school board and a countywide education sales tax.
"My prayer each day is that God put the right people in my life, that this is what he wants me to do," Kent said in a speech to friends, family and supporters. "And he has done that with the example of all of you that's here. Because a lot of you I didn't know two years ago, and to come into a community and make the connections that we've made is just phenomenal. It's just God, I praise God."
The results will be certified by the Cobb Board of Elections and Registration at its Dec. 6 meeting.
Tumultuous tenure
Copeland, a counselor, has served on the council since 2018 and currently chairs the Public Safety Committee. He has often clashed with fellow city officials during his single term in office.
Last summer, for example, Copeland led a divisive and ultimately unsuccessful push to convert sections of Lawrence Street and Washington Avenue to one-way traffic.
The council had previously approved Copeland's proposal but later reversed course after residents bitterly debated the issue several times at council meetings. Kent helped gather signatures for a petition opposing the one-way — lawyers with offices in the area led the anti-one way cause and later supported Kent's campaign.
Copeland has been involved in a series of high-profile disputes. In 2018, he requested a restraining order against fellow Councilman Andy Morris after the two got into an argument after a council meeting. A judge dismissed the request.
The same year, city communications director Lindsey Wiles filed an ethics complaint against Copeland, accusing him of berating her at a city event. The complaint was later dismissed on a technicality.
In 2020, Copeland was arrested on misdemeanor counts of obstructing police after being involved in a car crash. Body camera footage from the incident showed Copeland refusing to exit his truck while an officer tried to investigate the crash. In a plea deal, a judge sentenced him to anger management training.
Less than two weeks before the runoff, Copeland was involved in an incident with Stallworth, his opponent in the general election. At a campaign event, Stallworth greeted Copeland by touching him on the arm, causing him to yell at her, she told the MDJ. Copeland called the police on Stallworth, telling police he wanted the incident documented. No charges were filed.
Kent celebrates
Kent and several dozen supporters celebrated their victory party at Stephen Byrne's Marietta home with champagne, speeches, dancing and cigars. Kent said Mayor Steve "Thunder" Tumlin called to congratulate him. And Council members Joseph Goldstein, Andy Morris and Cheryl Richardson stopped by to congratulate Kent in person, as did former Ward 5 Councilman Anthony Coleman.
In speeches, supporters called Kent hardworking, honest, pious and level-headed.
"I've known Carlyle for 15 or more years, and he's always had what I'd call an even keel," Byrne said. "And that's what we need in our politicians."
Kent said he knocked on 600 or 700 doors during the campaign, which he launched in June.
"Nobody worked this campaign harder than Carlyle," said friend Kay Williams. "I know you need some new shoes, Carlyle."
Kent's father was the first Black mayor of the small town of South Boston, Virginia.
"One of the things he's taught me is to outwork everybody … that's what he did … but y'all are getting a great man," said Kent's son, Charles Kent. "And I can see that this is what he was meant to be. And I told him, he's following in his dad's footsteps. I'm proud of you, and I know he is."