More than a year ago, I walked into the office of Managing Editor J.K. Murphy and asked him to watch a video. The video was the model for a much larger project I wanted to undertake in Cobb County.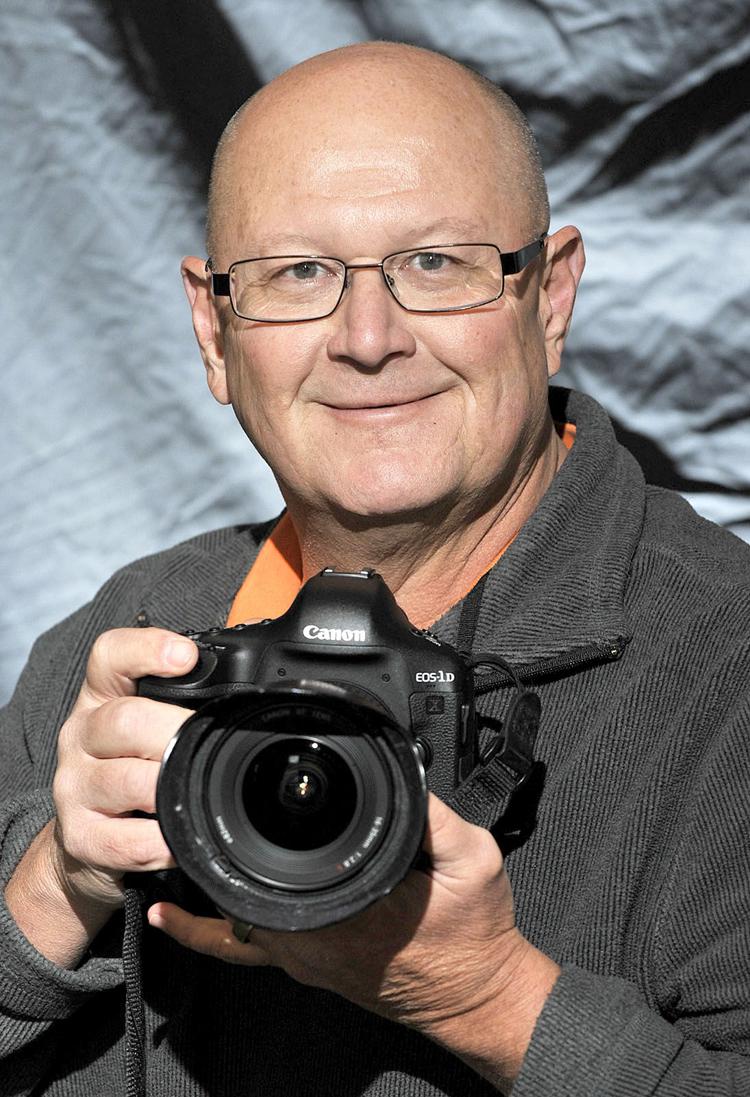 About 30 seconds into the video, he stopped it and asked "Is this going to make me tear up?" I replied, "If it doesn't, something's wrong with you."
After watching the video, he gave the green light to pursue "Memories of War" — a project dedicated to capturing the memories of some 842 World War II veterans still living in Cobb County at that time.
The Marietta Daily Journal kicked the project off on Veterans Day of 2016, in print and online, by introducing five WWII veterans living at Heritage at Brookstone in Kennesaw. To date, 62 heroes have shared their stories.
Imagine you're a nurse in the Women's Army Corps during World War II, tending to a badly wounded soldier in your hospital. After surviving the trip back home across the Atlantic Ocean from England, doctors determine he likely won't survive. He keeps asking for his wife, Grace. You pray that her train headed toward the hospital will arrive in time. His last moments are at hand and he keeps calling for Grace. At the urging of your fellow nurses and doctors, you become Grace, holding him in your arms so he could die in peace. Grace didn't make it and neither did the soldier. But nurse Arline Fifield did.
Now, imagine being at the island of Guam in the Pacific, fighting the Japanese Empire. You watch as a Japanese solider steps from his cave on the mountainside holding a white surrender flag. You watch from your ship, as a group of U.S. Marines ascend the hill to take him prisoner, only to watch the flag drop and bullets appear from behind the bushes, killing every Marine. Then you are ordered ashore, put in command of leading the next charge to take that hill, knowing full well, you'll see the white flag again. Earl Carlin did!
Imagine you're a bosun mate in the Navy in 1945 steaming toward an island you had never heard of and that looked like "fly-dirt" on a map, 660 miles south of Tokyo. As you float in your landing craft, you're told you will be hitting the beach on the seventh day of the invasion. But blinking signals on your ship change its status and you find yourself heading toward the black volcanic ash beach of Iwo Jima — days ahead of schedule. There, the enemy has U.S. Marines pinned down.
Imagine 36 days of fighting where 70,000 U.S. servicemen battled 18,000 Japanese, dug into their tunnels. It was among the bloodiest battles in Marine Corps history. Can you imagine that your most vivid memory, 72 years after the war, is still the white cross markers of 7,000 Marines killed trying to take the island, one of the last enemy strongholds? Charles McLeod did!
And finally, imagine being a top turret gunner aboard a B-17 bomber, where your job on a machine gun is to protect the pilot and co-pilot, seated below you in the cockpit. Imagine your actions determine life or death for your nine-man crew. Imagine you fly 35 missions out of England, deep into Germany, bombing strategic targets aboard the plane nicknamed "Skipper and the Kids," dodging enemy fire from anti-aircraft guns that jar your aircraft as flak explodes around you and penetrates the fuselage of the plane. Imagine this scenario that renders you defenseless as you drop your bombs. Can you imagine volunteering for this kind of duty during World War II? Bill Rohner of Marietta — and over 6.3 million men and women — did.
Now ask yourself this: Can you imagine being one of the 558,000 World War II veterans still alive today of the 16 million that served? WWII vets are dying at a national rate of 362 a day. Numbers from The National World War II Museum in New Orleans in January and again at the end of October show that in just 10 months, Georgia lost 26 percent of her WWII veterans. It is estimated that there are 9,918 of them remaining in the Peach State, a little over 800 in Cobb County.
Now ask yourself this: Can you imagine leaving your home today, "Veterans Day," and not going out of your way to find a veteran to thank for his or her service to this great country? God bless those who served, so that we may have freedom.