MARIETTA — Crystal Durant was eight weeks pregnant with her seventh child when her husband, Elvin Leonard Durant, stabbed her in front of her children one summer night, killing her and the unborn baby.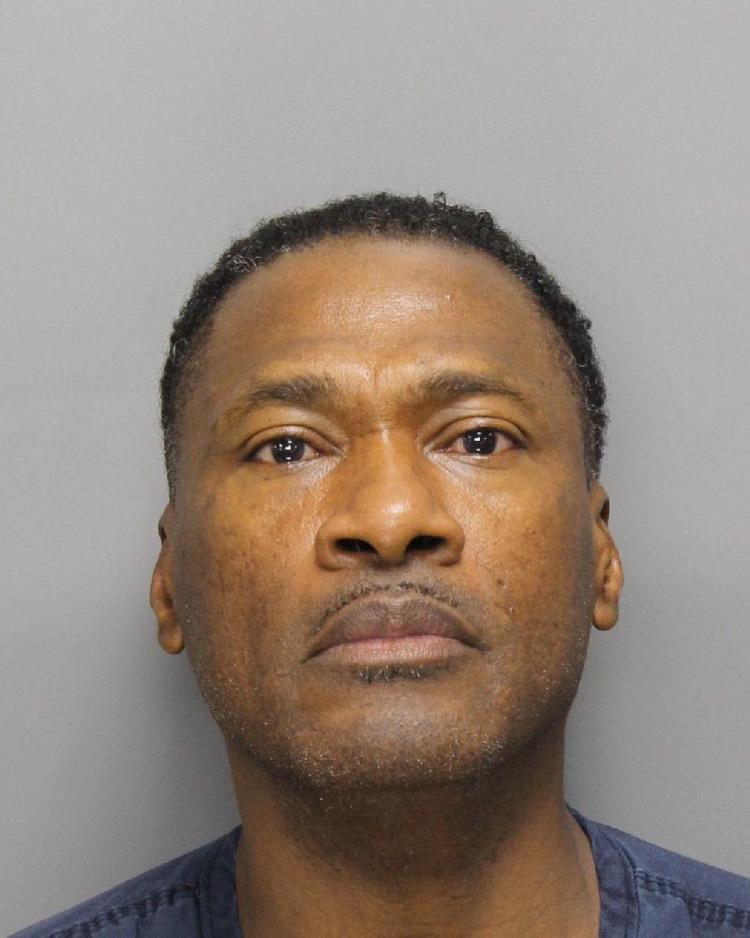 Elvin Durant, 58, was in court Friday to plead guilty to the Aug. 25, 2018 murder, and offered a simple apology when sentenced to life in prison by Cobb Superior Court Judge LaTain Kell.
"There's no words that can express the hurt and the pain and the sorrow that has been inflicted upon this family and my family," Elvin Durant said to the judge and the seven members of Crystal Durant's family who had traveled from Florida to Marietta for the hearing.
"I'm sorry. I just want to say I'm sorry," he said, head bowed and handcuffed in a jail jumpsuit.
Seated in the front row of the gallery were Crystal Durant's three adult children as well as her older sister and mother. Each of them took the stand to share how her murder had impacted them and the family as a whole.
Crystal Durant, 38, was a doting, wonderful mother who loved everyone, especially her children and her husband, they said through tears.
"My daughter was my world, she was everything to me," Felecia Barrett said, adding that she last saw her daughter mere hours before her death.
"Her last words to me were 'I love you with all my life.' She said, 'I love my husband, everything is well,'" said Barrett, who is raising Crystal Durant's young children. "I miss her so much."
Elvin Durant stood with his back to his wife's relatives as they made their victim impact statements, turning his head once or twice to look at them while they sobbed.
Talana Mitchell said her sister was a beautiful, strong woman and a great mother.
"No more memories, no more picking up the phone, no more 'hey sis,'" she said.
Jalecia Cervonce, Crystal Durant's 17-year-old daughter, said she is going to make her mother proud.
"I'm going to stand tall," she said. "Her name will never die."
Jakeem Battle, Crystal Durant's 20-year-old son, said he struggled to put into words what he felt after losing his mother a mere two weeks after his nineteenth birthday.
He told the court how he lived with Elvin Durant for a year, working in the same warehouse as his stepfather.
"In a sense it's kind of like I had a best friend, I didn't have a father growing up," he said. "But there was something about him deep down that I just didn't like."
Battle said his mother deserved better and so did her six children who are now without a mom.
"He took our mother but we'll still smile, I won't let him have that victory," he said. "I'm here today to see him put away for the rest of his life."
Joshua Battle, another of Crystal Durant's sons, explained he last saw her in July 2017, when he was "sent back home" to get his life together, having gotten into trouble after dropping out of high school.
The two parted with tension that will now never be resolved, he said, calling Elvin Durant a "coward."
"Me and my mom never got that chance to reconnect again and be on good terms. I never got to show her I was sorry."
Elvin Durant initially faced eight charges in relation to what took place around 2:20 a.m. at Crystal Durant's Wood Meadows Drive home in Marietta just over a year ago, but certain charges were dropped in light of his guilty pleas.
He was convicted and sentenced on counts of malice murder, feticide, aggravated assault, burglary and damaging property, and will serve multiple concurrent prison terms that effectively amount to a single life sentence.
Judge Kell called his behavior "incredibly evil and tragic" and praised Crystal Durant's family members for their strength in dealing with the loss of their loved one.
"I hope that this in some way not only gives you closure but also inspires you to mark this as the day that you will start to go on with your lives, to be the good people that your mother and your sister and your daughter would have wanted you to be," Kell said. "Honor her memory with the things that you do for the rest of your lives."
Prosecutor Jesse Evans said Elvin Durant married Crystal Durant in March 2018 and they had twin boys.
Police were called to the couple's home several times in the months leading up to her murder for various reasons, but there was no indication of serious violence between them at that time, he said.
On Aug. 25, 2018, the couple were separated so Elvin Durant broke into the house by taking the glass off the garage door, Evans said.
Armed with a knife, he ordered his wife and the children into the living room, where he stabbed her repeatedly in the head and back of the neck.
She died at the scene, as did her baby, medical examiners later confirmed.
"He told Crystal this is the end and started stabbing her," Evans told the court. "Jakeem heroically attempted to intervene and jumped on the defendant's back to try to protect his mom and the children, and at that time the defendant turned the knife on him and stabbed him in the thigh."
An alarm was activated when Elvin Durant broke into the home, and part of the murder was recorded on a telephone call from the security company, Evans said.
Elvin Durant's defense attorney, Theo Sereebutra, did not offer any reason for his client's actions, but outlined some mental health problems.
He said immediately following Crystal Durant's murder, when Elvin Durant was in custody, he was unable to communicate, prompting a review of the inmate's mental capacity.
"His eyes were totally glazed over, he couldn't tell me anything about the case and was not able to provide me with any information."
Sereebutra said although Elvin Durant was ultimately found to be sane, prior medical assessments indicated he might be schizophrenic or bipolar.
"Unfortunately his mental health issues don't rise to the level of a legal defense, per se," he said. "However, the doctor indicated that he was being treated for severe and persistent mental illness."