MARIETTA — As the coronavirus has spread around the nation, more stringent guidelines on social gatherings and distancing have taken effect, changing the way businesses operate, schools host classes and even how families lay their loved ones to rest.
Families and directors of funeral homes in Cobb and across the state say comforting graveside embraces and family gatherings have given way to phone calls or virtual Zoom meetings. Many memorial services have been postponed until all can be together at once, and some are skipping funeral services altogether.
Those who spoke with the MDJ say they don't yet know when life can return to normal.
'There are so many unknowns'
Eddy Futrell, a loving husband, father, grandfather, friend and deacon at First Baptist Church of Smyrna was in perfect health not even two weeks before he became one of the first Cobb residents to die of COVID-19, the illness caused by the new coronavirus.
The 68-year-old was not confirmed to have had the illness until after his death, his wife, Patti Futrell told the MDJ. But when her husband initially reported a fever on March 13, the couple stayed isolated at home.
"When he first got sick, we thought he would overcome it, and then it became concerning the weekend before he died — he had breathing problems. ... His test was scheduled on (March) 25th and he died on the 24th," she said. Futrell added that she doesn't know where her husband picked up the highly contagious virus. "We tried to be careful. We had hand sanitizer. We didn't go to crowded places. He had just recently retired, so he wasn't in a job every day. We just don't know."
Patti Futrell said she also had to isolate herself after testing positive on March 25. She has since been given a clean bill of health.
Eddy Futrell was cremated, and his ashes will be buried at a family cemetery on a farm in Kentucky. But, as social distancing mandates and limits on social gatherings continue, the family has not yet scheduled their patriarch's celebration of life service.
Patti Futrell said the uncertainty surrounding the coronavirus and efforts to control its spread have delayed that decision. But they've elected to have the service at their church in the coming months, once it's safe to congregate.
"There's just no way to know, and the first priority is the health and safety of all the people. There are so many unknowns in this," she said. "We are Christians. And we have strong faith, so we know where he is. And these are times when we all have to work together to protect our society."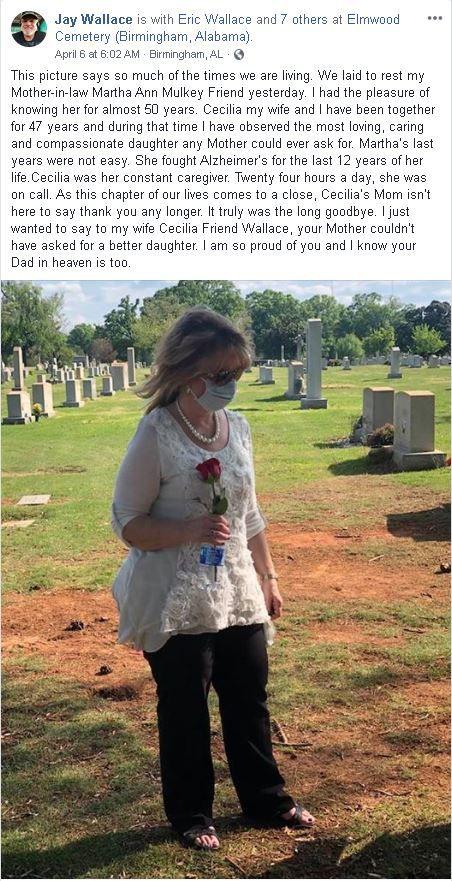 Jay Wallace, owner of Adventure Outdoors in Smyrna, recently lost his mother-in-law and said many of the funeral arrangements her husband made for her before he died had to change.
Wallace posted on Facebook on Monday a photo of his wife, Cecilia Wallace, wearing a mask and holding a single rose at the Birmingham graveside of her mother, Martha Ann Mulkey Friend.
"This picture says so much of the times we are living," the post reads in part.
Wallace told the MDJ only immediate family could be invited to the funeral service held Monday at Mayes Ward-Dobbins Funeral Home in Marietta, and even then, the dozen family members who showed up had to meet in the parking lot and rotate in small groups into the building for the viewing.
At the graveside ceremony in Alabama the same day, everyone in attendance stood 6 feet apart.
"It's a natural thing to want to hug people that you've known for 40-something years. But you can't. Grieving people can't hug each other. And it was really odd, all of us standing around the graveside singing a hymn and everyone had a mask on," he said, adding that he feared he or others in his group could be arrested for defying shelter-in-place orders while traveling to Alabama. "We had paperwork with us that said where we were going and what we were doing."
Like the Futrells, Wallace said his family will have a celebration of life service in coming months, when safe. But, he said, that has affected the grieving process for his family.
And funeral directors at two Cobb funeral homes say they've seen those effects firsthand.
'How do you choose who comes?'
Jim Carmichael, of Carmichael Funeral Homes in Smyrna and Marietta, and Chad Pendley, of Mayes Ward-Dobbins on Church Street near Marietta Square, said the pandemic has certainly changed their business.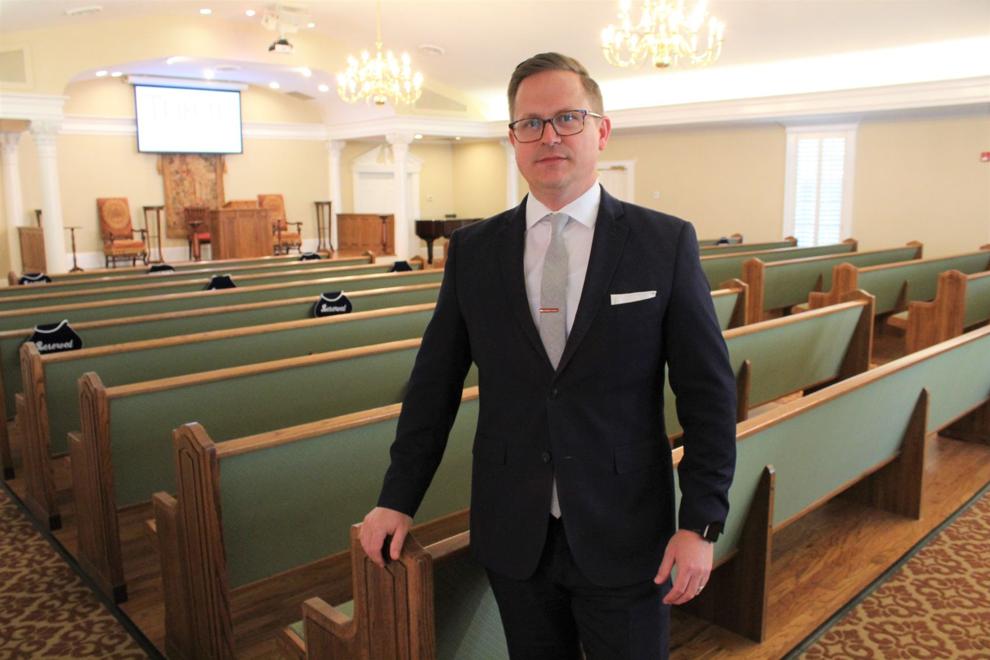 Both directors say more families are deciding against traditional services, many forgoing graveside services altogether and more often electing cremation. Most are also postponing memorials until the summer months, though Carmichael and Pendley both admitted it's still unclear whether public gatherings will be permitted by then.
Pendley noted he seems to be working more, but the substantial number of families going without services has hit his funeral home hard, about 40% of normal revenue has disappeared since about mid March.
"We have served about 140 families this year. Up (until) early March about 75% of the families had some type of service," he said. "Since mid-March about 45-50% have chosen to have some sort of family-only type of service."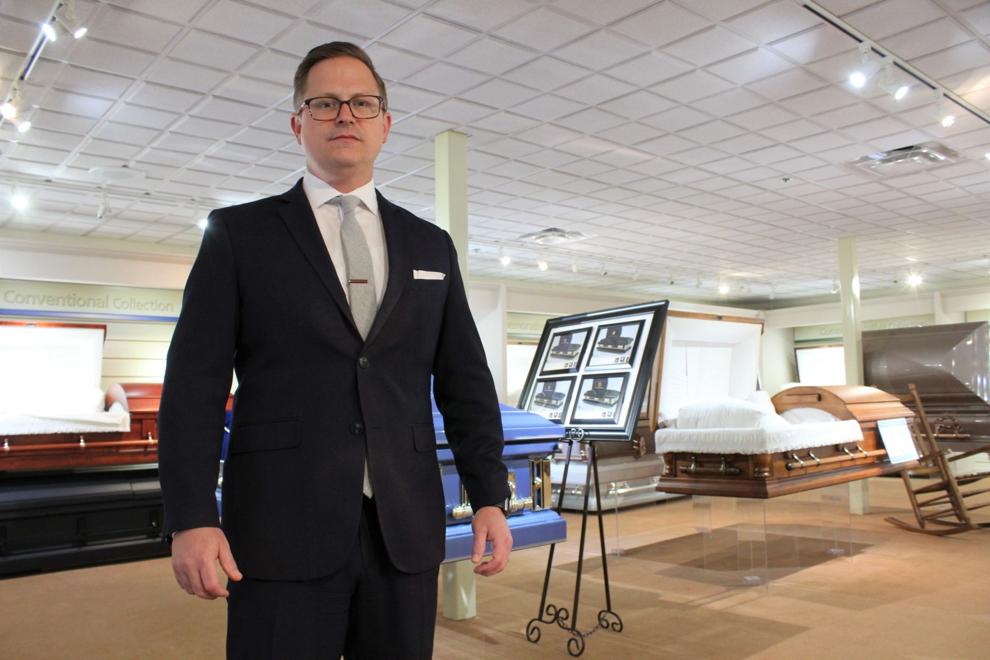 When families do choose to have funerals now, the funeral directors say they've had to drastically limit the number of guests allowed at their facilities, sometimes from hundreds down to groups of 10 or fewer. They live stream services so those who don't come can still be there for family and friends.
"When the dad passes away, the son may not even be able to bring his wife and kids," Pendley said, noting that funerals have been forced away from the more modern, large family gatherings to small, solemn and brief burials.
"How do you choose who comes?" Carmichael added. "How do you do that?"
Meetings with families making funeral arrangements are now being held over the phone or in very small groups. Public announcements of services and visitation are often going unpublished by families.
In Albany, officials say two large funerals led to an explosion of virus cases in southwest Georgia. Shortly after those funerals were held last month, nine other counties in the region reported new cases, and most confirmed infection rates double the state's average on a per capita basis.
It's those kinds of incidents, bred from close physical contact, the directors say, that have prompted their own caution. But that doesn't make reality of the situation any easier to swallow.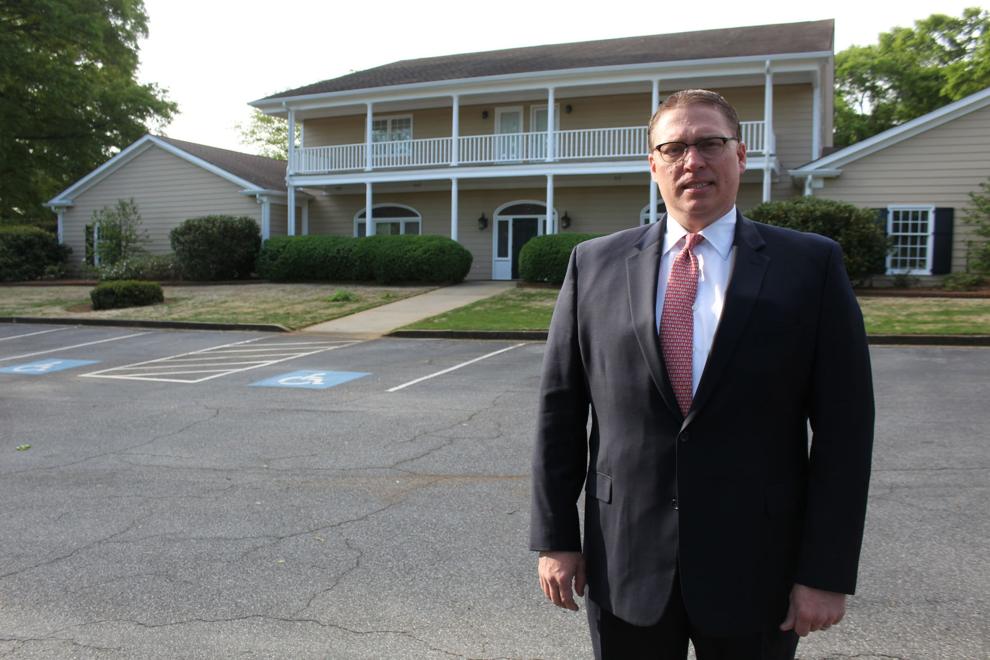 "I tell every family, 'I know this is not fair in any way, shape or form. This person deserves better than this,'" Carmichael said. "But with everybody's health in mind, you have to do what you have to do. It's a hard thing to adjust to."
The only good that seems to have come out of the limited gatherings, Pendley said, is that small family groups can come together to mourn and focus on each other "without having to stand in a line for two hours and shake hands."
But Carmichael also echoed Wallace, saying that the grieving process for many families has been interrupted — some relatives disappeared into hospital quarantines with little warning and with no chance to say goodbye.
"Now that is a hard pill to swallow," he said. "We haven't dealt with anything like this in our lifetimes."
Carmichael said he also fears that wounds of loss that have begun to heal will be reopened when those families face the death of their loved ones again when they're able to gather for a formal ceremony.
Some Georgians must wait for relatives' remains; Cobb directors say not here
Both Cobb funeral directors say they have received multiple confirmed or suspected COVID-19 patients. Carmichael has had eight, and Mayes Ward-Dobbins at least 10.
As of Friday, 425 Georgians, including 33 Cobb Countians, had died of the virus.
In places like Albany, where the New York Times published a graphic this week showing the death rate has outpaced any other city, per 100,000 residents, refrigeration units mounted on trucks have been called in to store the bodies of those who have died from COVID-19.
Michael Fowler, the Dougherty County coroner, told Georgia Health News the backlog of stored bodies is because of a wait for families to claim people's remains, as well as a need for medical tests on the deceased.
Last month, Cobb Medical Examiner Christopher Gulledge said his office requested help from his counterpart in Fulton County and the Georgia Department of Public Health, fearing the morgue's limited space could be overrun by an uptick in deaths.
However, in response to reports that some families across the state are being forced to wait to receive their family members' remains, Carmichael and Pendley say that's not happening locally.
"When the hospital calls you to come pick up a body, they're ready for you and they don't want you waiting. They want you to come on, because they're full," Pendley said Thursday. "I was just at Kennestone (Hospital) earlier this morning, and it is flat full."
The only delay in receiving bodies, Pendley said, has been through the Cobb Medical Examiner's Office, which is only allowing a two-hour window for pickups per day to limit its staff's exposure to the public.
Bill Hightower, president of the Georgia Funeral Directors Association, confirmed there are hospitals and medical examiners in portions of the state that are holding bodies for testing. Some of those tests have been ordered by the state department of health, and others have been from medical examiners who are looking for a cause of death, Hightower said.
He said he knows of several families who have had to wait to make arrangements because of that delay.
Like the Cobb funeral directors, Hightower said he has never seen anything like the current state of limited or delayed funeral services, even after nearly four decades in his industry. He agreed with Carmichael and Pendley, saying that mourning the loss of a family member in an era plagued by the highly contagious coronavirus has changed drastically.
But while most who spoke with the MDJ said the changes have delayed or in some way damaged a family's ability to grieve properly, Patti Futrell says she doesn't feel that way.
She said family and friends have adjusted by calling each other and video chatting to cope with Eddy Futrell's loss. Church members have been praying, delivering meals, sending cards and leaving flowers on her doorstep even while she had to isolate after testing positive herself. People, she said, have made the difference.
Everyone, including those who have lost loved ones, have to try to understand the circumstances and work together to prevent the spread of the virus and save lives, she said.
"The grieving process doesn't start and stop with a funeral service. It takes time. So the fact that you have to sacrifice a service for now doesn't mean that you're not walking through the grief or people are not supporting you or loving you in it," Patti Futrell said. "He and I were married for 43 years and he's the love of my life, and I miss him terribly, but I know where he is. ... (I'm) going through grief myself. But I'm not doing it alone. As I walk through this, I have a lot of family support. We are loving each other and ministering to each other, we're just having to find creative ways to do it."
— The Associated Press and Georgia Health News contributed to this report.