MARIETTA — Closed since the onset of the COVID-19 pandemic, the abandoned Regal Cinemas location near Town Center mall may be bulldozed and replaced by apartments.
Should the proposal for the site — 378 multi-family units — go forward, the theater would be the second in Cobb this year to be redeveloped, with the former Park 12 Cobb Cinemas set to be converted to a self-storage facility.
Dallas-based Presidium is the developer behind the plan, per attorney Kevin Moore, and looks to build upscale rentals on the site. Ninety-five percent of the units would be one and two-bedroom apartments, spread across eight buildings, with a clubhouse and pool in the center.
So-called "premium units," Moore said, would overlook an existing stormwater management pond the attorney described as "quite pretty."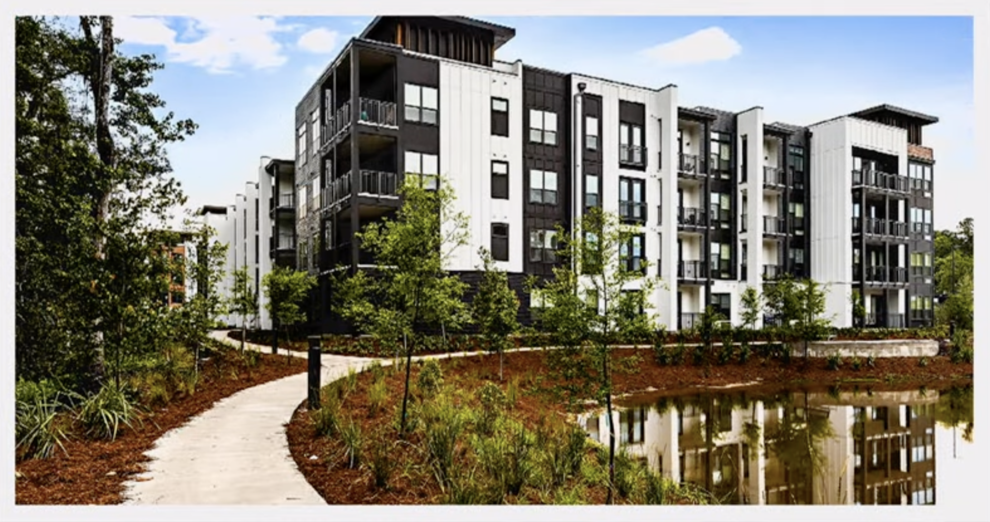 Moore pitched the development as a shot in the arm for the Town Center corridor following the mall's foreclosure earlier this year, calling the application "extremely exciting … bringing residential to the very doorstep of Town Center mall."
While the mall remains open since the foreclosure, activity has dwindled in recent years, tracking with the general decline of retail shopping. Moore contrasted the area with the "fabulous success" of high-density development in Cumberland, calling on the planning commissioners to "not leave Town Center behind."
The Bells Ferry Civic Association, however, criticized the plans as vague and incomplete, citing stormwater runoff issues and the potential impact to Bells Ferry Elementary School, which is already exceeding its student capacity.
Tullan Avard, the association's emissary, took shots at the basic premise of the development — that it would help revitalize Town Center mall and environs.
"There are already an abundance of apartments in the area with plenty of vacancies," Avard said. "We have a lot of apartments already, and they're not helping the mall."
Planning Commissioner Deborah Dance said she shared some of the concerns about the project's density, and needed more information about traffic and natural resources in the area which could be impacted by the development. Her motion to hold the proposal for one month carried unanimously.