A proposed operating permit for Sterigenics' Cobb facility will likely be amended following emotional testimony from two public hearings last week, according to an official with the Georgia Environmental Protection Division.
If approved, the EPD's draft permit would limit the amount of ethylene oxide Sterigenics could emit each year and toughen the monitoring and reporting of ethylene oxide emissions.
Ethylene oxide is a carcinogen commonly used in the sterilization of medical devices, and its use by companies such as Sterigenics was linked to elevated cancer risk in neighboring communities by the U.S. Environmental Protection Agency. A story published by Georgia Health News in the summer of 2019 detailing that risk caused an uproar among those living near the plant.
Sterigenics's Cobb facility "is already operating the additional controls required by the draft permit," Karen Hays, who leads the EPD's Air Protection Branch, told lawmakers during a Friday meeting of the Cobb and Fulton county legislative delegations that came after the two public hearings. "The draft permit, if finalized, will make the continued operation of the controls an enforceable requirement."
The EPD's proposed changes to Sterigenics' permit include:
♦ The installation, operation and maintenance of continuous emissions monitoring systems for stack emissions;
♦ Limits on ethylene oxide emissions;
♦ An enhanced leak detection and repair program and leak reporting requirements.
♦ Installation of negative air pressure systems to capture fugitive emissions.
At the first EPD hearing on February 9th, Daryl Mosby, general manager of Sterigenics' Cobb facility, said facilities using ethylene oxide sterilize some 20 billion products annually, such as intravenous tubing, surgical kits, cardiac catheters and hospital gowns and gloves.
"The new permit we are here to discuss relates to the enhancements we voluntarily installed to our emission control systems in 2019," he said, adding that the company was reviewing the permit and would submit to the EPD technical comments later this month.
"The bottom line is that we are operating the most advanced emission controls at any sterilization facility anywhere in the world," he said. "Our facility is safe for those of us who work here and for the surrounding community."
An overwhelming majority of people who spoke during the EPD's two public hearings last week found the draft permit wanting, however.
Many urged the EPD to shut the plant down entirely, saying it was not appropriate for an area that has, in the years since the plant opened, become largely residential. Some became emotional detailing their struggle with cancer or other illnesses, which they attributed to living near the plant. Others said it was naive to give Sterigenics responsibility for monitoring and reporting its own emissions.
"I think that self-reporting should be an absolute non-starter … for the state of Georgia to consider with these businesses," said Jason McCarthy, a former Smyrna resident who now lives in Covington, near another sterilization plant that uses ethylene oxide. ("Apparently I'm on an ethylene oxide tour," he quipped.)
"Please do not permit this plant to continue to operate at all, and certainly never to self-monitor," said Statesboro's Susan Riley, whose daughter and son-in-law live with their toddler in Smyrna.
Jose Casiano said he lived in a house about three miles from Sterigenics for several years and moved out before the Georgia Health News article was published.
"After the article came out I came to realize that three out of my five neighbors in my old cul-de-sac, all three have different types of cancers," he said. "The new house I moved (to), which is only 3.25 miles away from Sterigenics, we purchased from a breast cancer survivor, and we had absolutely no idea at the time."
In the Friday meeting with Fulton and Cobb county lawmakers, the EPD's Dika Kuoh called the testimony "heart-wrenching," and Hays said "changes are likely based on the comments we received, or new information that we get during the comment period."
But she could not say when a finalized permit would be issued.
"(There's) really no timeframe for how long that will take," Hays said. "We want to take our time to evaluate the comments, and make sure we get the permit as good as we can before we move forward and ask the director to issue it."
The permit would not affect the severity of penalties for noncompliance, Hays said in response to a question from state Rep. Erick Allen, D-Smyrna, chair of the Cobb Legislative Delegation.
Allen likened past penalties to a "slap on the wrist," but Hays said permits typically do not detail penalties for noncompliance.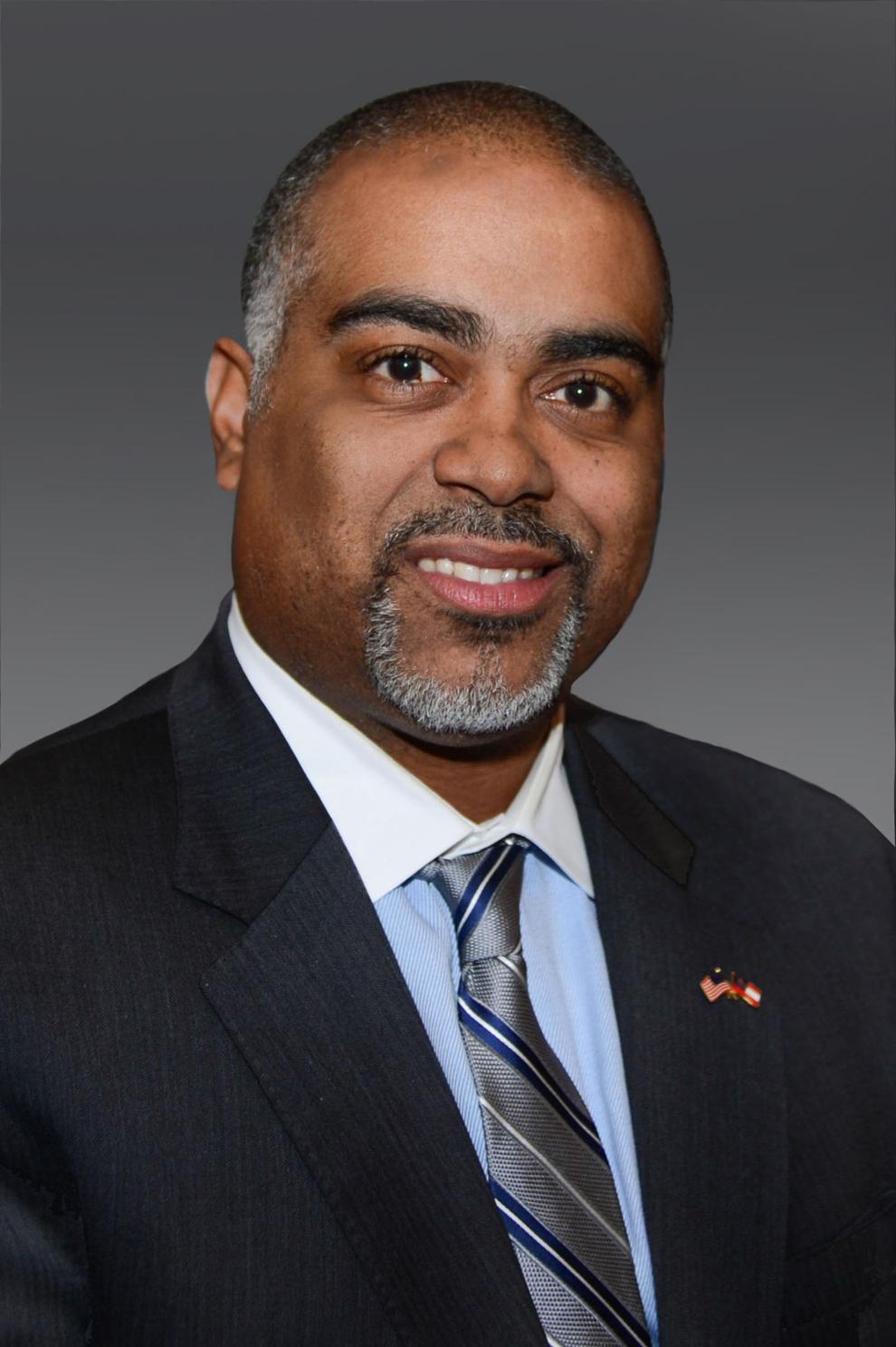 Some 250 people attended the two hearings, recordings of which are available on the EPD's website, Kuoh said.
In addition to last week's hearings, the EPD is also accepting written comment on the draft permit until 4:30 p.m. Feb. 25.