UPDATED: This story was updated Nov. 7. Ryan Campbell told the MDJ Nov. 6 he had Steve Rasin's endorsement, which was quoted in the original article. Rasin said Nov. 7 he had not endorsed either Campbell or Derek Norton.
While it's largely business as usual in Cobb's cities following Tuesday's municipal elections, Smyrna's government faces significant change.
Smyrna was the only city in Cobb where incumbents were unseated in this year's elections, based on the preliminary, unofficial results reported after polls closed Nov. 5.
In Acworth, Austell, Kennesaw and Powder Springs, all successful candidates were either incumbents, ran unopposed, or won a vacant seat.
Marietta didn't have elections this year.
Smyrna is likely to have four new council members, the most of any Cobb municipality in this election cycle, and is guaranteed a new mayor for the first time in over three decades.
It's all part of what commentators say is a reflection of the city's intense growth and diversity in recent history.
"In a time of change and transition, many times there are new voters that come in and don't have as much allegiance to incumbents and others known in the community and that can have an effect," said Kerwin Swint, director of the School of Government and International Affairs at Kennesaw State University. "There has been a lot of growth and development in Smyrna specifically, bringing issues with transportation, commercial development and zoning, and it's those kinds of things that motivate people to vote, when they feel they have a stake."
Voter turnout in Smyrna was around 21%, with almost 8,000 of around 36,500 registered voters participating.
For Ward 2 incumbent Andrea Blustein, who is nearing the end of her second four-year term on the Smyrna City Council, only two votes separate her and challenger Austin Wagner, a 29-year-old consultant and a newcomer to public office.
It's a margin so small that Blustein is counting every possible provisional ballot.
"I know I have at least one," she told the MDJ on Wednesday, quick to point out the election results are still unofficial. "Nothing is impossible."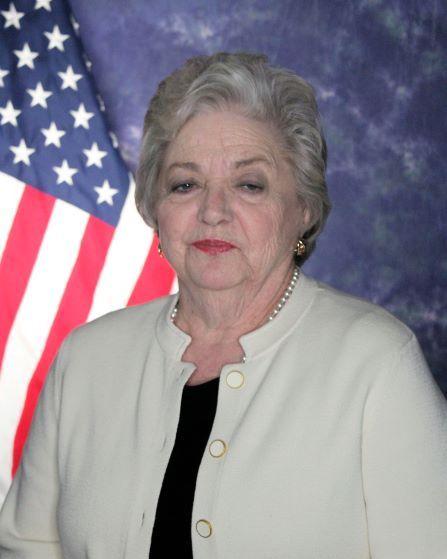 Although Blustein hasn't given up on another term, pending official results, her fellow incumbent council member Maryline Blackburn, 58, has a bigger challenge in retaining her Ward 3 seat.
Blackburn, who in 2017 was the first African American elected to the Smyrna council, is 96 votes behind challenger Travis Lindley, a 44-year-old business owner she previously defeated in the special election runoff for the seat two years ago.
Provisional ballot results, which will determine council members' fates, are expected to be certified on Tuesday.
If Blustein and Blackburn are both officially voted out of office, Ward 5 incumbent Susan Wilkinson will be the only woman on the Smyrna council, having secured 103 more preliminary votes than her nearest rival.
It would also mean newcomer Lewis Wheaton, a 42-year-old Georgia Tech professor who won 57% of the preliminary vote in the Ward 7 race, would be the only person of color on the council.
Whether Smyrna has its first black mayor at the start of 2020 depends on how much support 26-year-old Ryan Campbell can generate in his special election runoff campaign against Derek Norton, a 42-year-old professional lobbyist who in his first term as a Smyrna council member became mayor pro tem.
Both Campbell, a financial analyst and restaurant owner, and Norton believe they can win the mayoralty on Dec. 3.
Norton was the highest polling candidate in the five-person race, with 47.1% of the preliminary vote.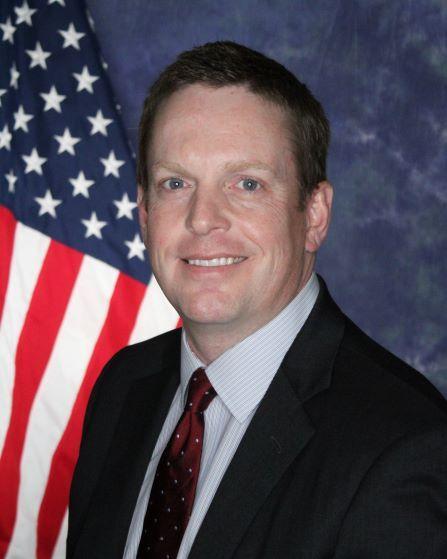 "I'm pleased that we won every precinct," he told the MDJ on Wednesday. "We're going to work on communicating our message and vision and getting the people who supported us back to the polls."
Campbell thinks he has the advantage, highlighting the fact that 53% of Smyrna voters did not choose Norton in the mayoral race, instead dividing the "opposition" vote among the other four candidates.
"They want something different and they had a buffet of options," Campbell said Wednesday. "I thought the numbers turned out how I expected, maybe a few percentages up or down. There's a lot of support for our vision for Smyrna, for something newer and fresher that embraces our diversity, and I think that'll show in the runoff."
Campbell said unsuccessful Smyrna mayoral candidate Laura Mireles offered him her endorsement in the runoff against Norton, and he hoped her supporters would "solidify" behind him.
Norton said Campbell has worked hard and he's not surprised the young man is his lead rival, but he remains confident of victory.
"My resume and record and experience speaks for itself," Norton said.
Asked why council members Blustein and Blackburn failed to impress at the polls, Norton said they'd both made commendable sacrifices for their public duties, but "new eyes on things and fresh ideas are always good."
"I wish them both the best. There was a lot of great campaigning across the board in Smyrna and a lot of hard work put in by all the candidates," Norton said. "I look forward to working with the new council members."
Lindley, likely to replace Blackburn, is a longtime friend of Norton's and was at the mayoral candidate's campaign party Tuesday night, among other guests of note including retiring Smyrna Mayor Max Bacon and newly elected Smyrna council member Glenn Pickens, who ran unopposed for the Ward 1 seat previously held by Norton.
Marietta attorney Chuck Clay, a former commissioner, legislator and chair of the Georgia Republican Party, was also at Norton's campaign party Tuesday night, as a longtime friend of both Norton and Lindley.
Clay told the MDJ he was more surprised by Lindley's preliminary results than Norton's, given the likelihood of a runoff in a five-person race.
"For Travis, it was a complete coin toss, he'd run and lost that race before and he comes in as a humble man," Clay said. "He earned it fair and square and I think he'll make an outstanding council member."
Clay said Norton has to rally his campaign team for the runoff despite being the "strong favorite."
"He can't let up, he's got to go back and up those numbers. There's no question it's harder to get people to the polls in a runoff and first and foremost you have to play to your strengths," Clay said, having competed in several election runoffs of his own. "Smyrna is wonderfully diverse, there's been an influx of African American, Hispanic and Asian voters, and to some extent that could play a part, but really you've got to go through the voter list and see who you can get to the polls that you didn't already. It's focus time, it's discipline time, and it has to be personal, voter by voter."