CUMBERLAND — A panel of Cobb legislators and Lt. Gov. Geoff Duncan touted what they felt were the successes of the 2019 legislative session and shared their priorities for the state going forward.
State Sens. Jen Jordan, D-Atlanta, and Kay Kirkpatrick, R-east Cobb, along with State Reps. Sharon Cooper, R-east Cobb, and David Wilkerson, D-Powder Springs, shared their highlights of the year's session and took audience questions before yielding to Duncan for the keynote address.
The "legislative session wrap-up luncheon" in Cumberland on Monday was hosted by the Cobb Chamber of Commerce.
Legislators focused much of their discussion on the recently approved teacher raises, future of public transit and success of health care legislation this year — Kirkpatrick noted 22 health care bills passed out of the session.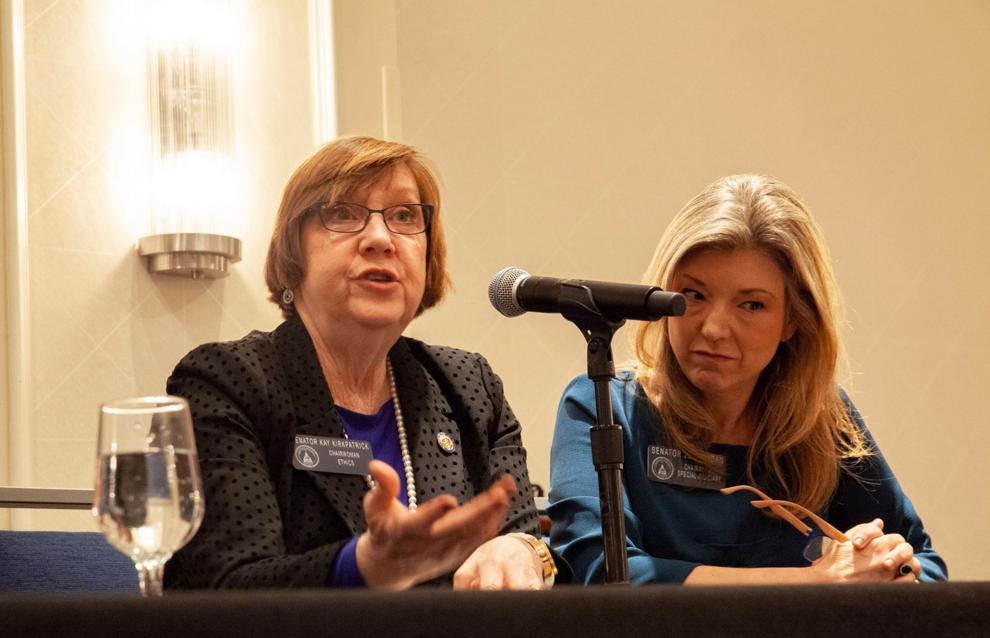 Priorities moving forward for the lawmakers included increasing access to health care in rural Georgia and making Cobb County a more veteran-friendly community.
House Bill 481, better known as the Georgia "heartbeat bill," also dominated conversation, and all four lawmakers agreed the bill did not turn out how they'd hoped.
Kirkpatrick, who is a physician, said she had concerns with certain aspects of the bill that kept her from supporting it, even though she is pro-life. Cooper, who is also pro-life, added 83% of surveyed OB-GYNs in their residency in Georgia said they would not remain in the state to practice after their residency was over should the heartbeat bill be signed into law.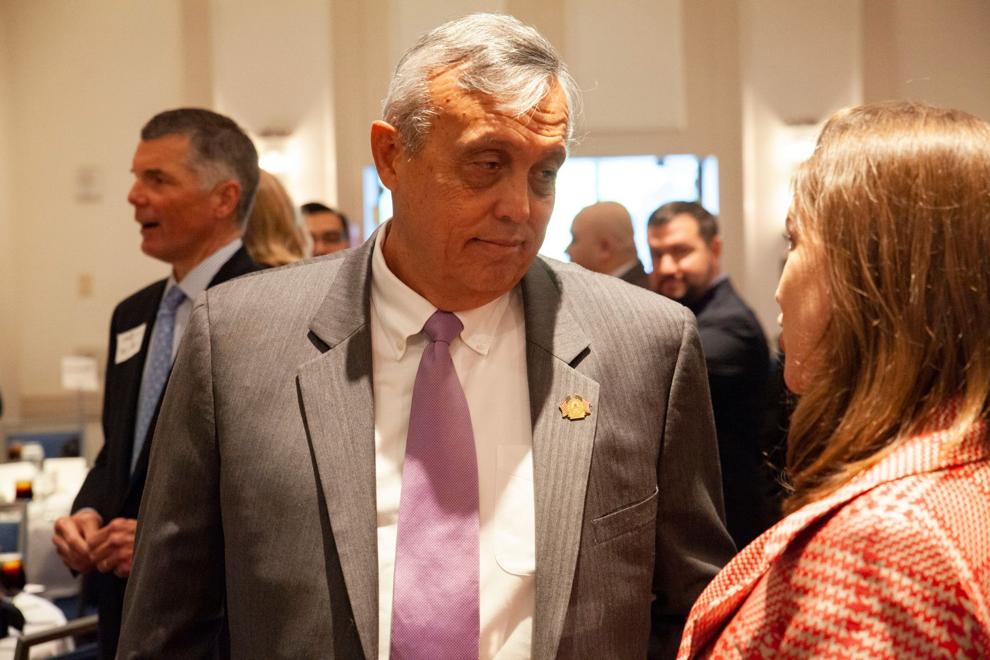 "The author admitted that it really wasn't about a fetal heartbeat, which is even questionable. At six weeks, it's not a fetal heartbeat, it's muscle," Cooper said.
Though the bill has yet to be signed by the governor and would not take effect until after Jan. 1, 2020, Jordan said she is already seeing the potential backlash from businesses and filmmakers in the state.
"A family member of ours is about to start shooting a 10-episode Netflix series. Each episode is $5 million ... It will start to film here in May or June," Jordan said. "They called me and said they wanted to pull out (of the state) completely. It's an all-woman crew, it's written by all women, it's produced by all women."
Jordan said those types of conversations and decisions are being made "based on the effective date of a bill that hasn't even been signed yet." She said if the state is going to promote its business-friendly environment, it must also acknowledge the desires and concerns of people who run those businesses.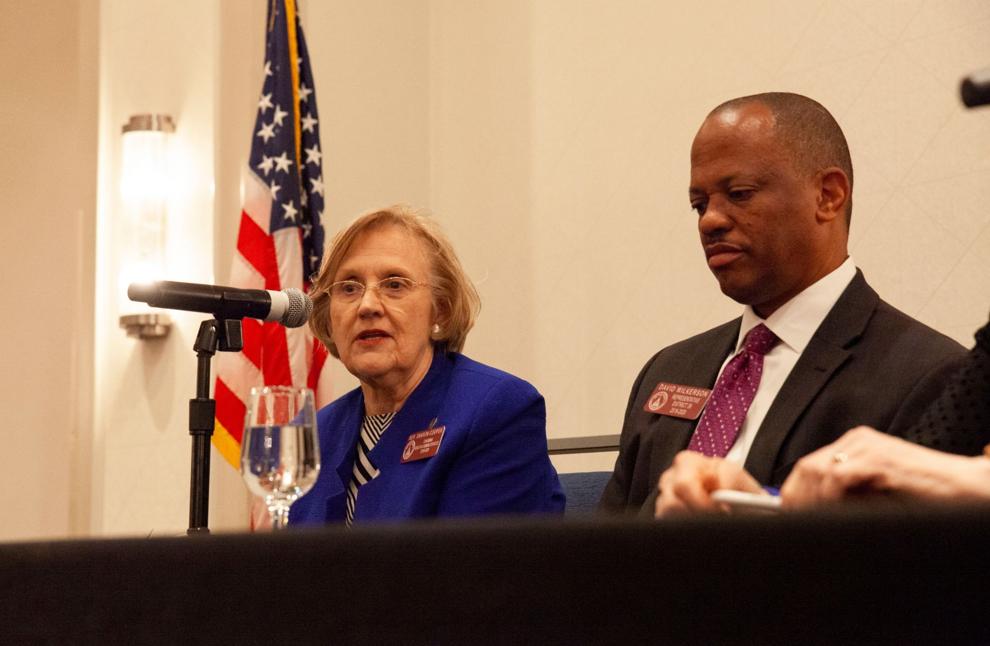 Wilkerson echoed Jordan's economic concerns and also noted that a majority of lawmakers at the capitol believe the bill will be challenged in court and overturned.
"It seems like there's a rush to get to the Supreme Court," he said. "We passed a bill that we all think is going to be overturned so that we can get to an end point of getting in front of the Supreme Court. I don't think that's how we should run Georgia. I would've rather spent that time finishing a transportation bill."
Duncan happy about medical marijuana, teacher raises
Duncan said he and most legislators on either side of the aisle were proud of what he said was a list of successes out of the 2019 legislative session.
He said he was happy to see "balance" in the state's acceptance of marijuana and THC for medical use and doubled down on what he said was the success of a $3,000 "down payment" on Gov. Kemp's promise to raise teacher salaries in the state by $5,000.
More specifically, Duncan focused on the state's investment in technology.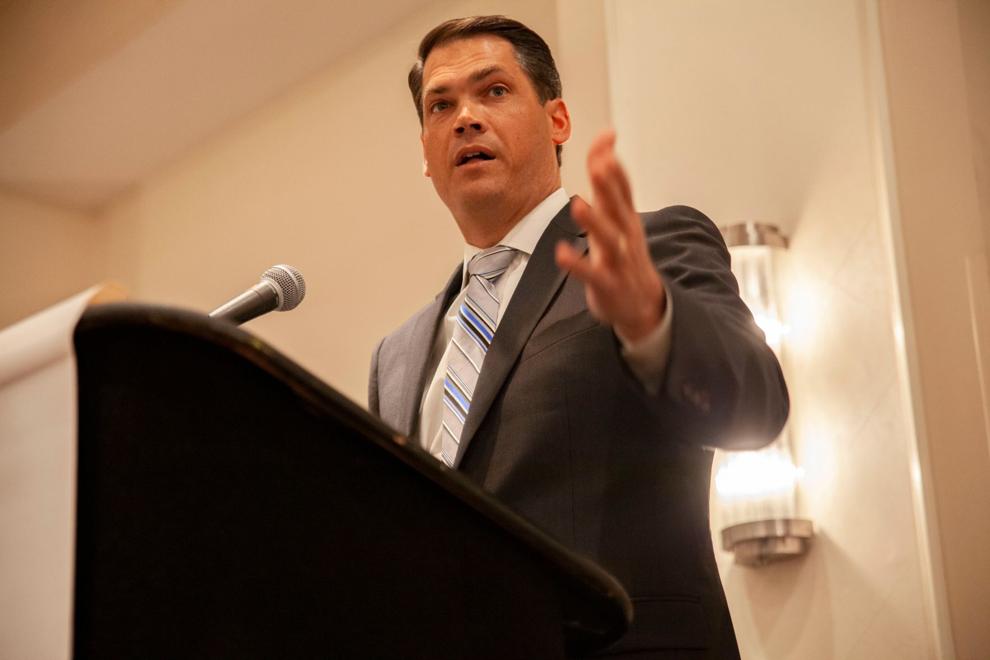 He applauded the House and Senate's collaborative effort to allow electric companies in the state to roll out broadband access to a wider population.
Duncan also said the success of a bill that would require public high schools to incorporate computer science into their curriculum was an important step that had thus far been widely ignored. He said only a half-percent of students graduating from Georgia high schools have any kind of computer science curriculum experience.
"I don't know if you've checked the calendar, but we're in the 21st century," Duncan said. "That's just ridiculous. We all are in technology companies today in some way, shape or form. I'm proud of that, not only in putting that out to the public school systems, but creating the matching budget dollars necessary to train those teachers in those school districts all across the state."
Duncan said his top three priorities going forward are in health care, specifically as it applies to price transparency; education, especially in the need to reform standardized testing and increase the use of technology in the classroom; and making Georgia the "technology capital of the entire East Coast."
Editor's note: This story has been updated after Rep. Sharon Cooper clarified that 83% of surveyed OB-GYNs in their residency in Georgia said they would not remain in the state to practice after their residency was over should the heartbeat bill be signed into law.