Domestic violence has become a larger problem than usual during the coronavirus pandemic, with people increasingly stressed and housebound, and this is putting extreme pressure on community support services, according to police and victim advocates.
In Cobb County, liveSAFE Resources is reporting a surge in demand for victim advocacy services at the Marietta-based organization, which helps those affected by domestic violence, sexual assault and elder abuse.
"Even as we have seen this incredible new demand for services, we know there are still a lot of victims and children who can't escape their situations," Executive Director Tracey Atwater said. "For some, shelter-in-place has become a kind of hell behind closed doors."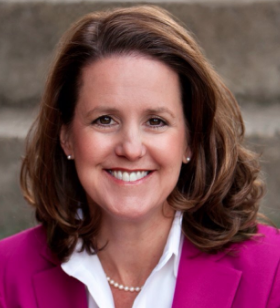 LiveSAFE, an organization started in 1917 by The YWCA of Northwest Georgia and renamed in 2017, cited Cobb County police statistics, showing a 16% increase in domestic violence reports in February and March despite there being a corresponding 20% drop in 911 calls.
This is straining capacity and forcing social workers and other advocates to work longer hours, Atwater said.
She also cited Gov. Brian Kemp's revelation earlier this month that hospitals across the state had seen a 15% increase in domestic violence cases.
"Victims of domestic violence need us more now than ever," Atwater said, calling for donations to enable more support through liveSAFE. "These extraordinary circumstances are making it difficult to meet the demand, but being there for survivors is our top priority."
In the current pandemic environment, people everywhere are experiencing job losses, business closures, wage cuts, and other financial stressors while many are simultaneously having to work from home, often with children present, community leaders report.
"While domestic violence is caused by an abuser's desire to maintain power and control over their victims, sudden financial stressors have exacerbated the problem for many," liveSAFE stated in a news release. "This, coupled with victims being stuck at home with their abusers, have been the leading drivers of the new demand."
Much of the increased demand comes from 'survivors' who had previously worked with liveSAFE to get a fresh start, and who are returning because the downed economy has "robbed them of their newfound independence," the organization stated.
"As a consequence, liveSAFE Resource's housing is beyond capacity," the organization said. "Not only is the shelter full, but the non-profit has moved clients into alternative lodging around the county, an unexpected cost."
Capt. J.D. Fincher, an assistant commander with the Cobb County Police Department and a liveSAFE Resources board member, said people have been more agitated and aggressive to officers responding to calls lately.
"We're concerned that domestic and family violence cases will significantly increase through April," Fincher said. "(People) are more frustrated with being at home and more stressed by a lack of money."
The latest publicly available warrants issued by the Cobb Magistrate Court show there were 160 warrants issued over the week ending April 19, and 41 (25.6%) of those warrants were for domestic violence incidents.
To get help, call liveSAFE's 24-hour crisis line 770-427-3390.