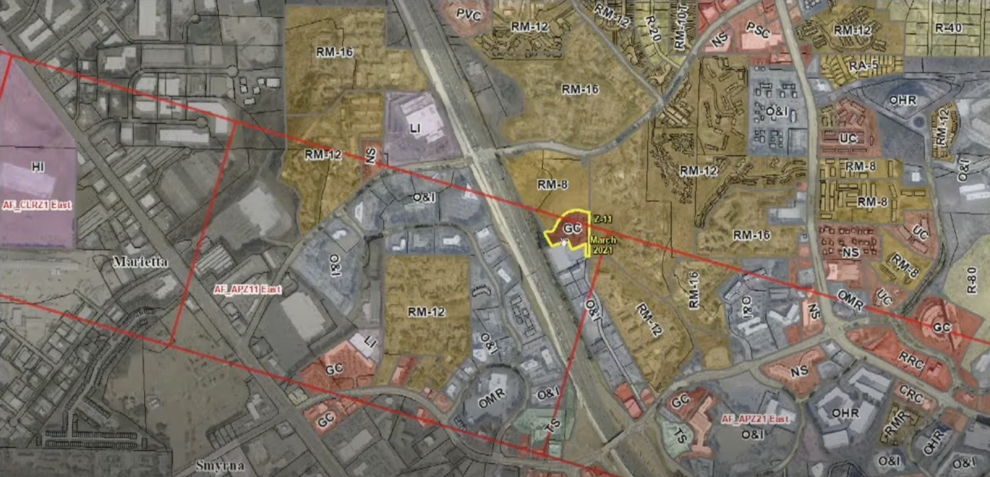 When Chairwoman Lisa Cupid took top Cobb Chamber of Commerce executives to task at this week's Board of Commissioners meeting, among her charges was that a double standard was being applied by the chamber to the present board, as compared with its predecessors.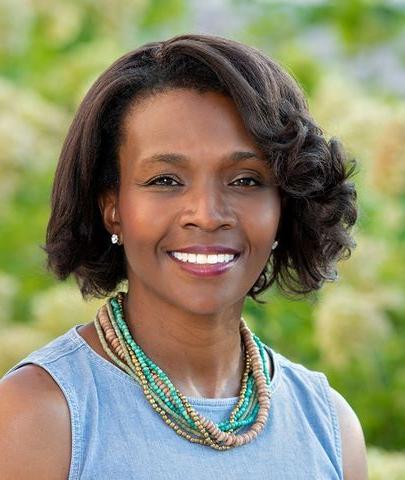 On Thursday, Cupid wrote to the MDJ further outlining her case for supporting a condominium on Leland Drive within Dobbins Air Reserve Base's "Accident Potential Zone."
The Cobb Chamber has said approval of the project could jeopardize the base's future. Yet no such concerns, Cupid said, were raised around the Atlanta Braves' Truist Park or TK Tower, two large-scale developments opposed by Dobbins.
"I received no correspondence, nobody coming to this board to warn us, to tell us about the negative impact of the stadium," she said at Tuesday's meeting, of Truist Park's impact on Dobbins. "All I heard was for us to build it."
Cupid referred to a 2013 report by WABE based on documents obtained from Cobb County, in which Dobbins said the Braves' stadium could affect base operations by restricting approaches to its runway. She similarly pointed to Thyssenkrupp's 420-foot-tall TK Tower, currently under construction steps from Truist Park, as another instance of a major, chamber-backed development impacting the base. The tower is Cobb's tallest building.
In addition to the 2013 report, Cupid shared emails sent from Stacy Free, at the time a Terminal Procedures Manager at the base, to the city of Marietta and Cobb County Zoning Division Manager John Pederson.
"It was determined that (TK Tower) will have significant negative impact to all of the published non-precision approaches to Runway (Rwy) 29 at Dobbins ARB … All of these changes will lessen the capability of aircraft to operate at Dobbins ARB during inclement weather," Free's May 2018 email to the city of Marietta reads in part (Free appears to have initially thought the zoning case was under Marietta's jurisdiction).
Free then wrote in her email to Pederson, "Basically, the location and height couldn't be any worse," before saying she wished to attend any zoning hearings on the tower.
"Again, this development was lauded by many in our business and local community and our local paper," Cupid wrote to the MDJ.
Two individuals involved in the discussions with Dobbins around those projects pushed back on Cupid's version of events.
Braves Development Company CEO Mike Plant said the Braves went out of their way to address Dobbins' concerns at the time of their relocation to Cobb. Plant characterized the 2013 letter referenced by Cupid as an initial reaction to the news of the stadium's construction, intended to put the Braves and Cobb County on notice that Dobbins needed to be included in discussions.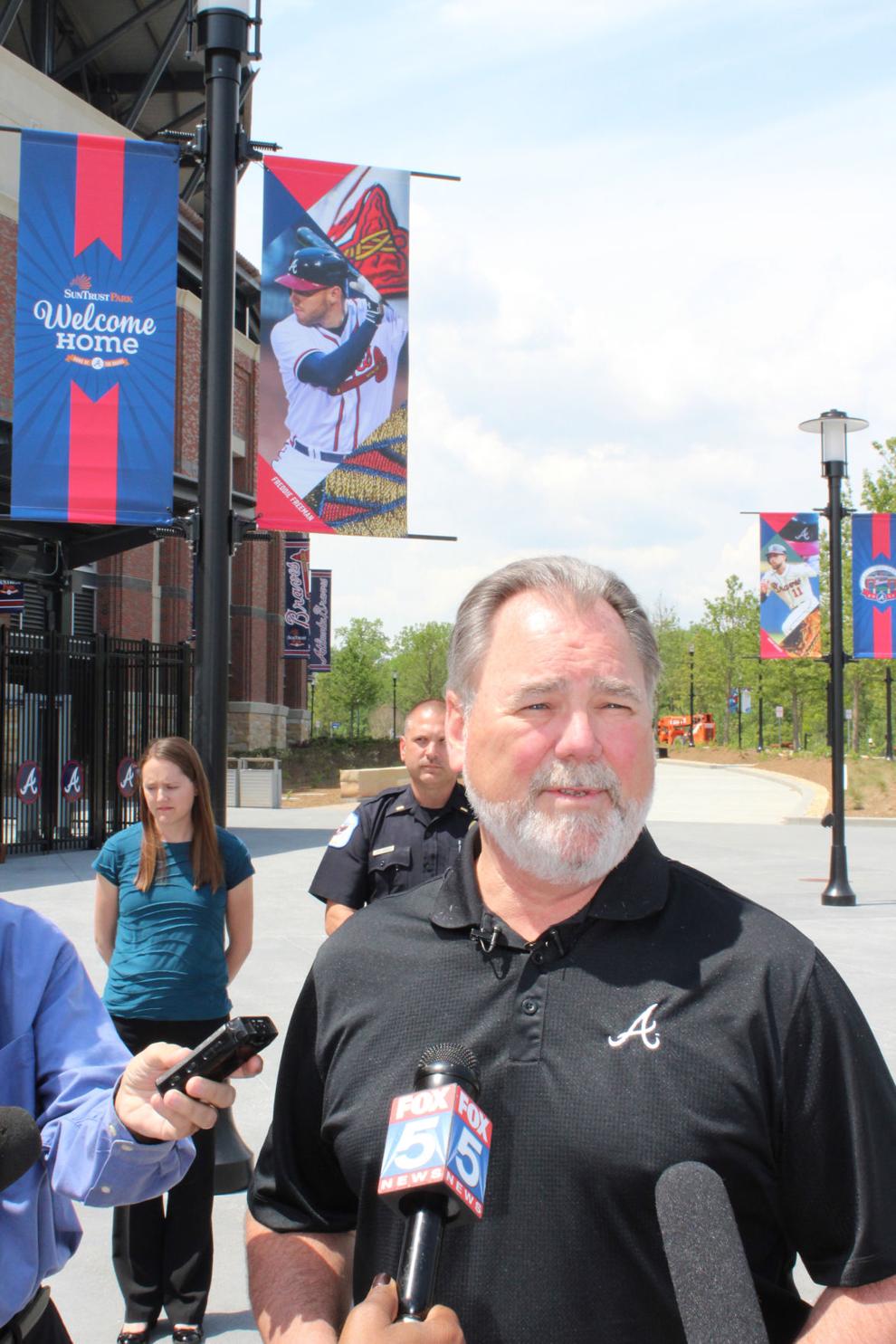 Dobbins' position, Plant said, was that they had no opposition to a stadium in the area as long as it was kept under 300 feet. In a meeting with the base's commanding officers in early 2014, the Braves guaranteed to commit to that restriction.
"And they said, as long as you do that, we're fine," Plant said.
Former Commissioner Bob Ott, who represented the area from 2008 to 2020, said similar discussions took place around the construction of TK Tower. A Delta pilot himself, Ott reached out to a Federal Aviation Authority (FAA) official to talk through how to avoid any adverse effects the proposed design of TK Tower might have on Dobbins.
"I was given the contact of the guy at the FAA (who) does obstacle clearance work," Ott said Friday. "And I called him, and we literally, over the phone, went through all the numbers for the TK Tower … and he said, 'Yeah, 420 feet is not a problem.'
"So when comments are made that the board just looked the other way, that is not true," Ott added.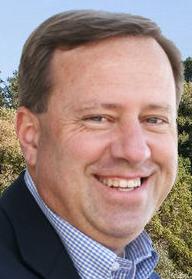 Plant said he also contracted an aviation consultant based in Washington, D.C., to help work with the FAA on the tower.
"It's just not accurate to say we just put this up there and there was no communication. Because for both of them, I was the quarterback of communications with Dobbins and with the FAA," Plant said.
Lt. Alan Abernethy, spokesperson for Dobbins, did not confirm or deny Plant and Ott's accounts of those meetings. He declined to speculate on how the Leland Drive zoning decision might impact the base's future, referring the MDJ to public comments previously made by the base's representative, Jay Thomas.
Cupid's email went on to argue that contrary to assertions from Cobb Chamber Chief Operating Officer Dana Johnson — the former director of Cobb's Community Development Agency — the Board of Commissioners' approval of the condominium development on Leland Drive was within reason.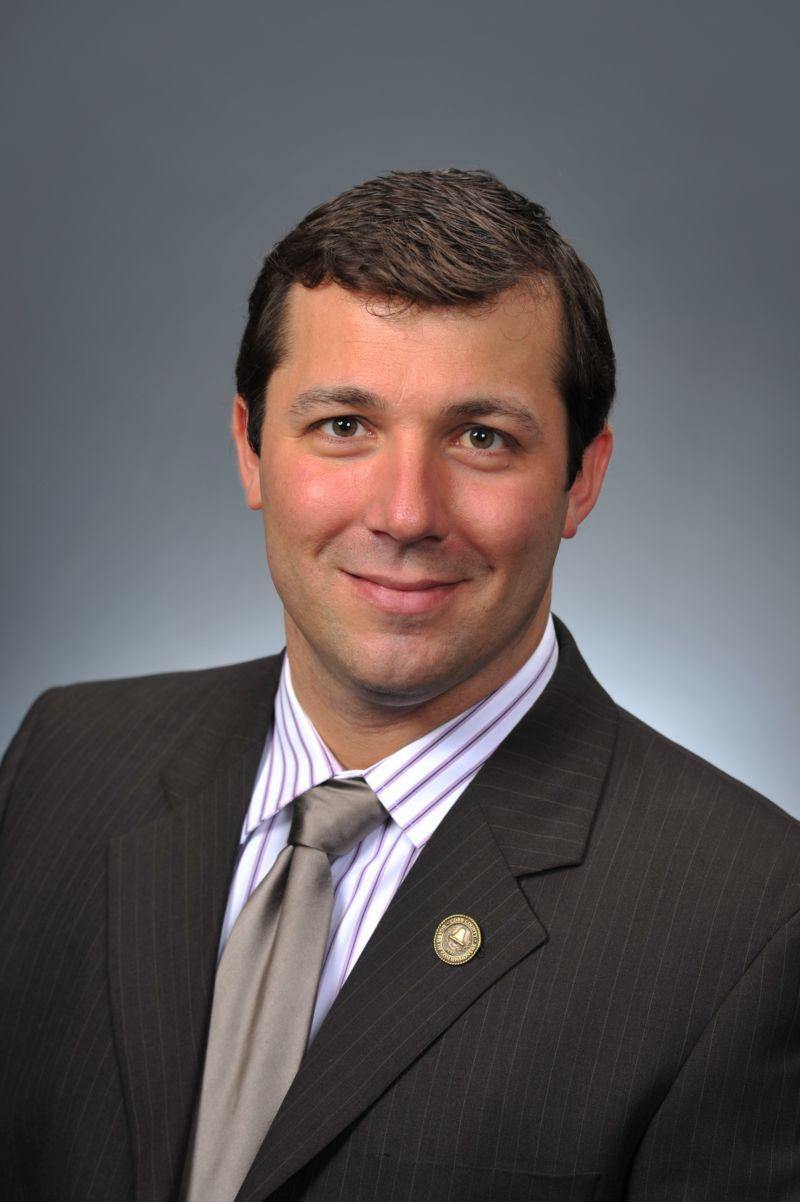 At Tuesday's meeting, Johnson argued the county's "military airport hazard district" — a code section implemented in 2019 — was specifically designed to be a "reset" for development near Dobbins and prevent projects such as the one on Leland Drive.
"This will be the first time that a decision gets made that goes contrary to this reset of the code," Johnson told commissioners. "The purpose of that reset was to start fresh, and by throwing that pebble in, we are now allowing and opening up the door for other pebbles to get thrown in."
The code section in question states no developments should be approved within an Accident Potential Zone which conflict with Department of Defense guidelines. The DOD recommends no residential uses be approved within an Accident Potential Zone, and the Leland Drive development straddles the northern edge of Dobbins' APZ.
But Cupid, who did not respond to multiple requests for an interview after sending her email, noted in the email special considerations can be made on a case-by-case basis based on adjoining and historical uses, along with the building's height. She said the stipulations imposed on the development by Commissioner Jerica Richardson — which included reducing its density and prohibiting any activity which could interfere with pilot vision or aircraft instruments — gave the board the right to approve the proposal.
The chairwoman also identified a section of a 2015 land use study between Dobbins and Cobb County which she said applied particularly to the zoning case at hand.
"Similar to other planning processes that include numerous stakeholders," the study reads, "the challenge is to create a solution or strategy that meets the needs of all parties."