The Cobb County district attorney and solicitor general are partnering to help restrict residents' minor criminal records from being accessed by potential employers and anyone else outside the legal and law enforcement communities.
Cobb DA Joyette Holmes is leading this new expungement initiative, called Project Restore 360, which will be the first of its kind in the county, although similar programs have been successfully implemented in Fulton, DeKalb and Douglas counties as well as elsewhere in Georgia, including Augusta.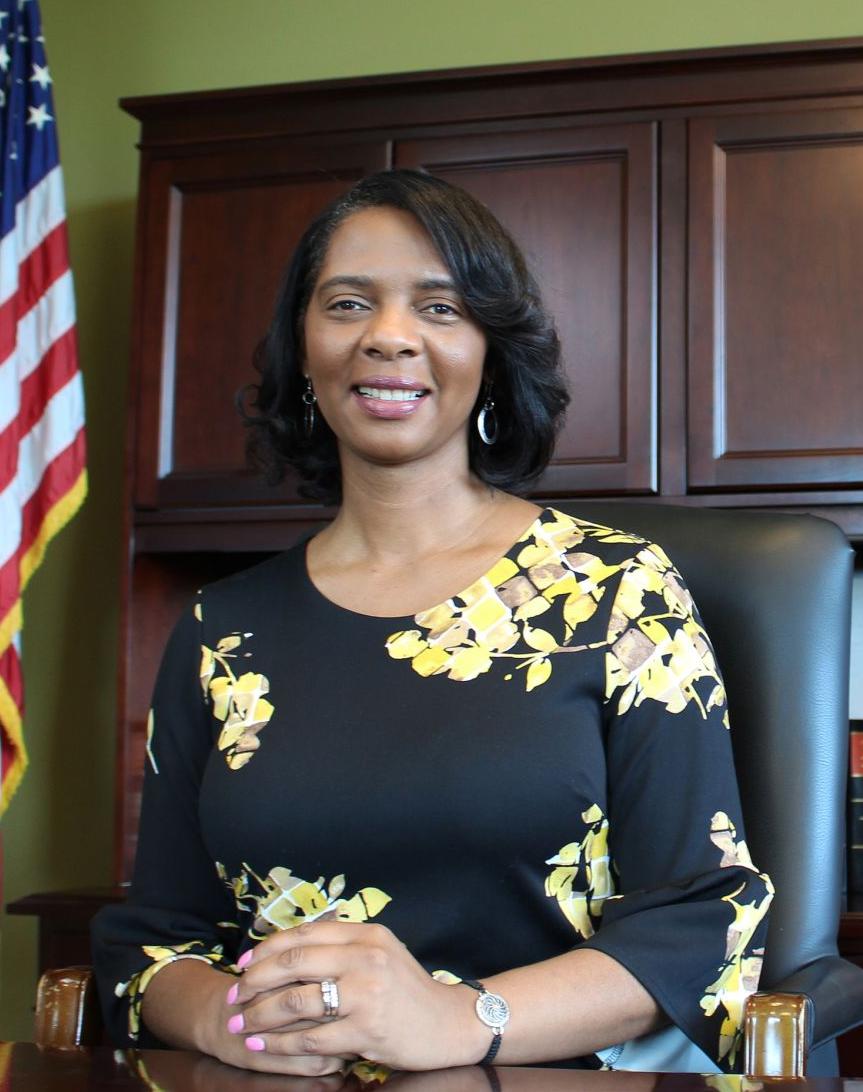 Holmes said it will involve bringing together community partners to provide expungements, employment opportunities, addiction resources and more.
"What we have found in our community is if we do a 360 approach to people who have the ability to get some of their records restored, help them get jobs, get housing — we want to be a part of that," Holmes said. "Because recidivism usually happens when you don't have housing, jobs, things like that. Also drug addiction. We do have our accountability courts, which do an amazing job, but sometimes we come into contact with people who may not yet be in the criminal justice system, we have an ability to stand up and help in those circumstances."
Holmes and Cobb Solicitor General Barry Morgan are now planning a daylong event for eligible residents to apply to have their criminal records restricted, which will likely take place sometime in November.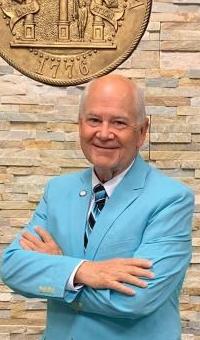 Exact details have yet to be worked out but Morgan told the MDJ the event will probably be held at a local church because faith leaders are usually involved in connecting eligible members of their congregations to those conducting programs of this nature.
"They're able to get the word out to their congregations and they have the pulse of the community with folks having difficulty finding work because of convictions like these," he said.
About a hundred or more people should be able to successfully preregister for the event, likely through an online portal set up at least a few weeks prior.
That will immediately determine whether someone is eligible so they don't risk wasting their time on the day waiting hours for someone to tell them they don't qualify, Morgan said.
"That would almost be like a slap in the face."
He said the eligibility criteria is still being finalized but he expects it will target those who have convictions for misdemeanor crimes or who committed crimes as youth, especially those whose cases date back some years.
"For example, the laws have changed for youthful offenders to have the opportunity for convictions to be restricted and a lot of people don't know that," Morgan said. "Or maybe someone has a conviction from many years ago and they've led a good and decent life and they haven't re-offended. The law shouldn't hold someone down for the rest of their life, especially if it's just for a minor offense."
If a criminal record is successfully expunged by the Georgia Crime Information Center, which is part of the Georgia Bureau of Investigation, it doesn't go away altogether, Morgan explained.
Instead, convictions are labelled as 'restricted' in the system so anyone except those in law enforcement and judicial circuits are unable to see them.
That includes potential employers, credit companies and the like, Morgan said.
"The way the criminal history works is there are certain codes you enter to access information in the system and employers and the like have a code they can enter, which only shows them information available for that code, while law enforcement and court personnel have a different code, which shows them the entire criminal history."
Police officers, lawyers and prosecutors can see if convictions are restricted, so if people re-offend, their prior history can be taken into account during trial or sentencing if relevant, Morgan said.
A restricted conviction is usually what happens to people who complete diversion.
Those accepted for the program will be able to take their paperwork with them on the day and get help from staff of the Cobb judicial circuit's defense office so the DA and solicitor general's staff can lodge applications for records to be sealed.
"We will be there to see if individuals who have pleaded guilty, or found guilty of misdemeanor crimes in the past are eligible for record restriction," Morgan said, adding there is anecdotal evidence hundreds of Cobb residents struggle to get jobs because of minor and/or old convictions.
"We hear that from defense attorneys all the time," he said. "They will ask us to review this (record restriction) on a case by case basis and sometimes we can and sometimes we can't, there are rules in place we have to follow."
There will also be resources on hand to help people with addiction and other problems commonly associated with low-level crime.
Morgan said he would like to see the daylong initiative undertaken in Cobb a few times a year, depending on how the first one goes and how time-intensive it is.
He said the decision to restrict a criminal record ultimately comes down to the Georgia Crime Information Center "but we make the recommendation and 99 percent of the time they follow our recommendation."
Holmes said the program is devised to help people in a variety of positions, not just those charged with drug offenses.
"It's for everybody," she said. "Sometimes you don't see the drug offense on the record, but you see the theft, and the theft is to fuel that, so it's not just for charges of drug offenses."
Holmes said she looks forward to revealing the community partners that will be a part of the program soon, adding that they could include "churches, businesses, some local attorneys, bar associations, drug treatment programs and nonprofits."
— MDJ reporter Ross Williams contributed to this article.