Cobb County is officially forcing Sterigenics to keep its Smyrna area facility closed until it can meet all current county and fire marshal requirements for buildings with industrial high hazard status.
It is not known how long that will take.
The medical sterilization facility, which uses a toxic gas to sterilize over a million devices every day, has been closed since the end of August while construction work to improve emissions is undertaken.
County lawyers had a conversation with Sterigenics staff about Cobb's decision to prevent the company's local operations until all safety requirements are met, and a formal notification was sent from the county to the global corporation, Cobb Commissioner Bob Ott told the MDJ.
"We'll not allow them to restart operations until the county is comfortable that they've met all the county code and fire marshal requirements," Ott said.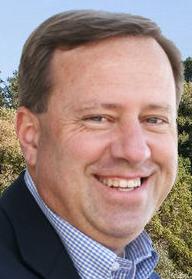 This comes while the medical sterilization plant off Atlanta Road is being investigated by Gov. Brian Kemp's office and is subject to increased scrutiny from the Georgia Environmental Protection Division.
There is widespread public concern the plant's emissions of the carcinogen ethylene oxide is damaging the health of those who live, work and go to school nearby.
Ott said Cobb staff spoke with Kemp's office to keep the governor informed and staff are also in constant communication with the Georgia EPD.
The independent testing of air around south Cobb, within several miles of the Sterigenics plant, will resume whenever the facility operations start up again, Ott said.
A week's worth of testing has already been done by GHD, a company commissioned by the Cobb County, Smyrna and Atlanta governments.
Results showed a wide range of ethylene oxide concentrations and more data is needed to accurately identify the level of risk.
The Georgia EPD is also doing its own testing to determine what the base levels of ethylene oxide are in metro Atlanta and in rural Georgia, and how the levels around the Sterigenics plant compare.
The head of a nonprofit comprising thousands of people opposed to Sterigenics' operations in Cobb is pleased with the county's decision to force Sterigenics to comply with current safety protocols, having lobbied commissioners recently to address their concerns about the facility.
"Stop Sterigenics Georgia applauds the decision by the board to hold Sterigenics accountable to the 2012 International Building Code standards for a high hazard facility," group president Janet Rau told the MDJ after being informed of the county's latest action.
"After an extensive review of the submitted drawings by professionals within our team of volunteers and by external experts, we do not believe that this building in its location will be able to be modified sufficiently to meet those requirements," Rau said. "We will continue to keep a close eye on developments and provide information to the Cobb board and all other officials with the authority to positively impact this issue."
She added the group hopes county staff will be transparent in notifying the community about the status of its investigation into whether Sterigenics can meet all applicable standards and about the air testing in future.
Last week, a Sterigenics spokesman provided a statement to the MDJ about its change in occupancy status for its Cobb plant.
"We have been cooperating fully with local and state authorities throughout this process and will continue to do so," spokesman Bryan Locke said.
Sterigenics only just changed the way it lists its Cobb building's occupancy from "storage" to "industrial high hazard" in applying for an Aug. 15 county building permit to undertake the emissions improvement work being completed on site at present.
This change prompted the county to investigate whether the new status was warranted and if Sterigenics is in compliance with the associated safety protocols.
Ott told the MDJ it makes sense to force the company to upgrade its safety protocols in line with the industrial high hazard status while it is already shut down for the emissions system upgrades, rather than allow the company to resume operations and then shut them down again.
"Right now all the gas has been taken away and they don't have anything in storage," he said. "The construction is pretty much done."
County staff are currently determining exactly what the plant must achieve in order to be in compliance, and therefore it's not yet possible to estimate when the facility is likely to be able to reopen, Ott said.
The county is getting help from an outside consultant to ensure all requirements are met by the facility, and that may cause some delay. But at the same time Cobb is trying to expedite the process so the plant's shutdown doesn't put too much of a dent in the supply of much-needed sterile medical devices, Ott said.
Ethylene oxide is highly combustible and when combined with water it forms the main ingredient used in antifreeze.
It is one of the only effective ways to sterilize pre-packaged single-use medical devices like catheters and surgical kits and is used throughout the United States for this purpose.
Court action against Sterigenics is underway in Illinois, where a medical sterilization plant owned and operated by the company was temporarily shut down under a state order to reduce emissions, based on the health risk.
Legal proceedings between the state and the company were recently resolved, allowing Sterigenics to re-open its Illinois plant in Willowbrook under tighter emissions controls, but at least one lawsuit is still active on behalf of citizens who claim the company has caused cancer.