The majority of voters in Cobb County will be using hand-marked paper ballots to vote in the Nov. 5 municipal elections, the Cobb County Board of Elections and Registration says.
The Cobb board is piloting the paper ballot method for the elections it is managing in November for the cities of Smyrna, Kennesaw, Powder Springs and Austell.
Acworth is managing its own municipal elections this year, using its existing paper ballot system, and Marietta is not holding elections in November because none of its elected members are up for re-election.
In the four Cobb cities where the board manages elections, the hand-marked paper ballot trial will be conducted on Nov. 5 and in any subsequent runoffs as an extra safeguard to address concerns and any surprise problems associated with the statewide switch to new electronic voting machines in 2020, the board says.
This kind of paper ballot system has to be used by Georgia if its new electronic voting machine system is not fully implemented and operational by the March 24, 2020, presidential primaries, according to a federal judge's order.
The Cobb trial is aimed at testing and refining if necessary a voting method which could be used in case of a problem with the new voting machines, which are supposed to be in place across the state for the March elections.
"The judge has said that the current system that we have used for the last 17 years cannot be used in 2020, so what Cobb is doing is sort of a fail safe," Janine Eveler, director of the Cobb elections board, told the MDJ on Tuesday. "Judge Amy Totenberg ordered that a pilot be conducted using hand-marked ballots, so that election officials could test a backup system in case there were any issues implementing the new system prior to March."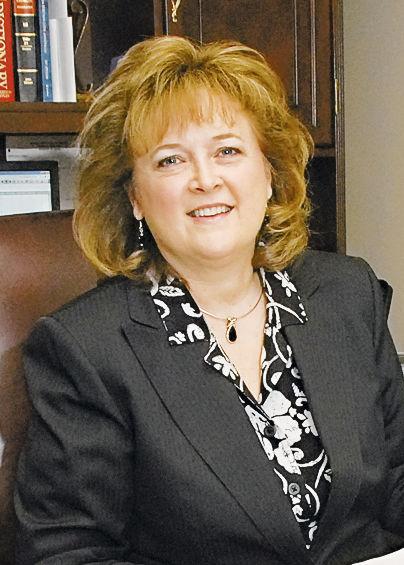 Eveler says the new electronic voting machines should all be in place across Georgia for the March 2020 elections, including in Cobb, but this trial voting method in the county on Nov. 5 could be helpful if something doesn't go according to plan with the new system.
"If for some reason it didn't, how would you manage it? So that's what we're testing, the backup or contingency plan," Eveler said.
On Nov. 5, all but disabled Cobb voters in Smyrna, Kennesaw, Powder Springs and Austell will vote at polling stations in the following way:
♦ Voters will be given a pre-printed paper ballot at their polling place, similar to the ones currently used for absentee ballots.
♦ Voters will hand-mark the ballot in a privacy booth by filling in the ovals next to their selections.
♦ Voters will then place the hand-marked ballot into one of the new system's digital scanners, which will automatically drop the paper ballots into a secure ballot box after scanning and digitally recording the ballot information.
This means the county will have both digital and paper records of votes for those cities in the Nov. 5 elections, Eveler said.
"The paper records can be used in any recounts or audits after Election Day," she said.
For disabled voters who aren't able to hand-mark paper ballots, one of the new electronic voting machines, set to be implemented statewide next year, will be available for use at every Smyrna, Kennesaw, Powder Springs and Austell polling place on Nov. 5.
Eveler says the results of the hand-marked ballots scanned at the November polls will be added to the results of the absentee ballots received by mail, as well as any votes made on the new machines by disabled residents.
The data will go through a new high-speed scanning system as well as a new election management system, which Eveler describes as the "brains" of the new voting operation coming into full force next year.
Any runoffs for the Nov. 5 elections in Smyrna, Kennesaw, Powder Springs and Austell will also be subject to the trial paper ballot method.
Eveler says all going well, Cobb voters will not need to vote with hand-marked paper ballots at polling stations in the March 2020 election, as the new electronic machines will be successfully implemented statewide by then, as mandated by the federal judge's orders.
But those opposed to using an electronic machine to vote can still choose to mail an absentee paper ballot instead.
Eveler expects the new voting machines and scanners to arrive in Cobb within two weeks so staff can get familiarized and prepare for the coming elections.
"We're excited to participate in this effort and look forward to developing new procedures," she said, adding that Cobb is expecting to receive 2,000 new electronic voting machines by March.
She said this voting pilot on Nov. 5 should be "simple and straightforward" for city voters.
"We're looking forward to having an auditable paper record starting with this November, so that the public can have a high level of confidence in the results."
Eveler said Georgia Secretary of State Brad Raffensperger will cover the cost of printing the paper ballots for the Cobb trial in November "so the cities and county will not incur any extra expense."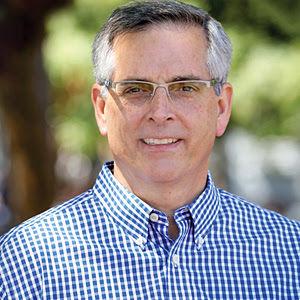 Raffensperger's office told the MDJ Georgia will spend about $107 million on roughly 30,000 new electronic voting machines over the next decade.
Raffensperger says the new machines will be more reliable and trustworthy than the old ones.
"The new voting systems chosen by our expert selection committee will produce an auditable, paper ballot that voters can confirm their selections are correct before inserting into a scanner which will record and hold all paper ballots for audits and recounts," he said in a statement provided to the MDJ on Tuesday. "We believe that this new system will provide Georgians with a state-of-the-art technology and ensures voters have full confidence in their elections."