For some recent high school graduates, their summer break after high school will be short-lived because they have to report for basic training.
Eleven students who live in Cobb County are preparing to start their journeys at the United States Military Academy at West Point, the Naval Academy, the Merchant Marine Academy or the Air Force Academy.
With only a few weeks left for Cobb County students to report to West Point by June 27, John Erskine, Kamryn Brinson and Palmer Fields are three students from Cobb preparing for their first challenge: West Point's version of basic training, also known as "The Beast."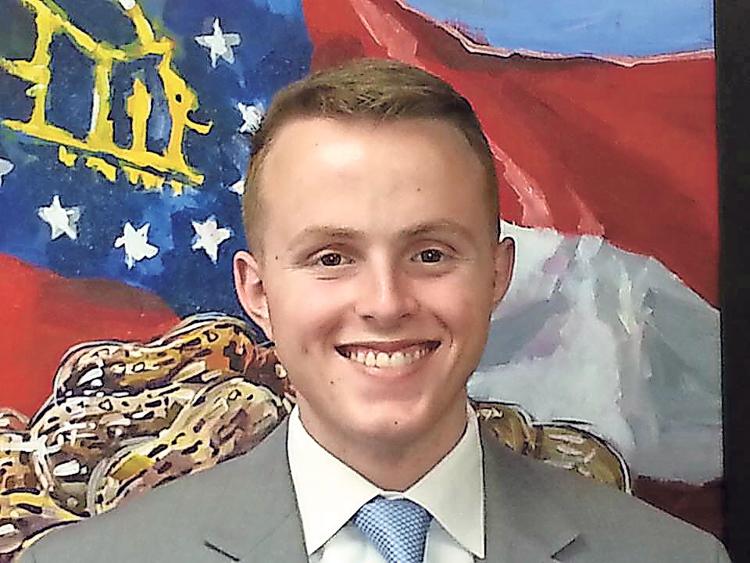 Despite not coming from a family with a strong military background, 18-year-old John Erskine was determined to join the military but did not know the best way to go about it — until he found the United States Military Academy's website when he was in middle school.
Erskine, who lives in Powder Springs and graduated from Kennesaw Mountain High School last month, joined Kennesaw Mountain's Navy JROTC his freshman year and did not let up on his goal to attend the United States Military Academy.
Retired Navy Capt. Sean King, Kennesaw Mountain High School ROTC instructor, said Erskine let him know during the student's freshman year that his goal was to attend the Military Academy.
"I hear that a lot from young students, but there's of difference between desire and reality for Service Academies," King said.
To make himself competitive for the rigorous application and appointment process to get into the United States Military Academy, Erskine devoted time and effort to various school activities, including JROTC.
Not only was Erskine the commanding officer of the school's JROTC, he was the team captain of the unit's orienteering team, which is a sport that mixes land navigation skills and cross county.
Erskine accomplished all this while enrolled in the high school's Science, Technology, Engineering and Math, or STEM, program.
When Erskine was named JROTC Cadet of the Year by the Navy League of Metro Atlanta in 2015, he donated his $1,500 cash price to Kennesaw Mountain's JROTC unit to help fund the unit's trip to Seattle in March to defend its 2015 national championship.
Although the orienteering team fell short in the 2016 orienteering championship and placed eighth, Erskine's goal to be a student at West Point did not.
Erskine's hard work paid off when he was appointed to West Point and the Naval Academy and offered a Navy ROTC scholarship to Virginia Tech.
Unlike civilian schools, students in the Service Academies must be nominated by a member of Congress. Members of Congress can nominate up to 10 people to compete for a spot in an Academy.
U.S. Congressman Barry Loudermilk, whom Erskine interned for in spring 2016, and U.S. Senator David Perdue both nominated Erskine to the Air Force Academy.
King nominated Erskine to West Point. Although not a member of Congress, King could nominate his student because Kennesaw Mountain's JROTC program is a "distinguished unit."
Erskine said he is interested in becoming an Army pilot, but he is also interested in joining the infantry or military police. He said he plans on studying either political science or defense strategic studies, which focuses on military history and strategy.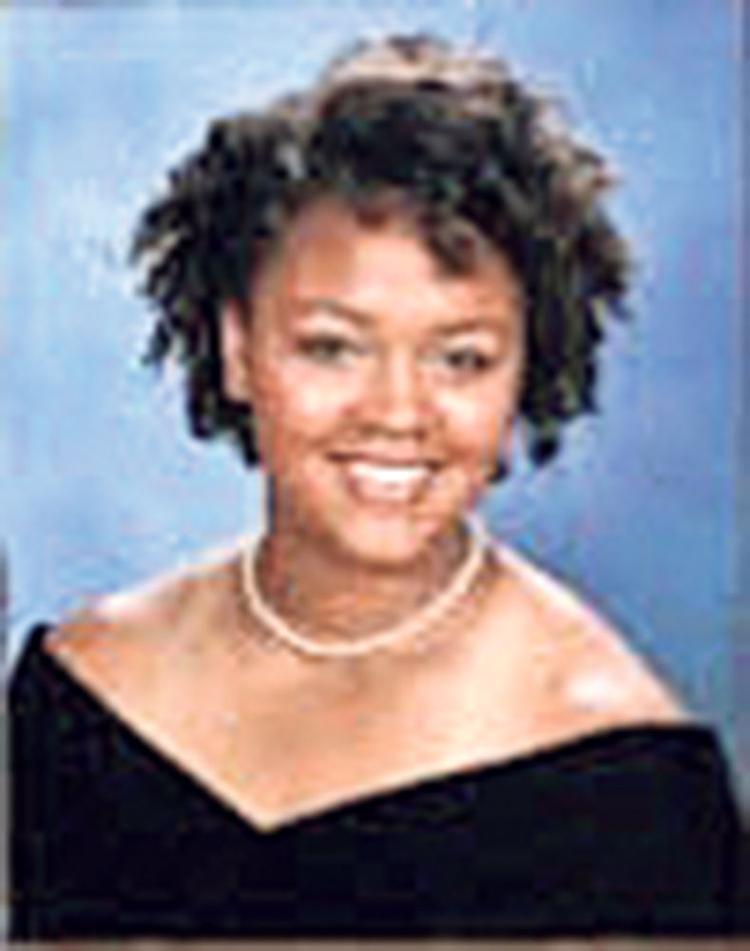 Although Kamryn Brinson could have skipped the Service Academy's nomination process because she was a recruited athlete, she completed the process in order to "earn" her spot.
Brinson said she learned more about West Point and the military in general throughout her nomination process, which culminated with an appointment from Loudermilk.
A standout All-American track and field athlete, Brinson, who competes in hammer and weight throw, will be a member of West Point's Track and Field team.
Brinson's journey to West Point started about three years ago when she met Brain Bancroft, a West Point assistant track and field coach, at a track meet.
Although she was not initially interested in attending West Point as she was planning on going to Stanford, Brinson said Bancroft eased her uneasiness with the commitment and hard work that goes along with a West Point uniform.
Brinson's interest grew as she watched her older brother, Kenneth, go through the nomination process that eventually led him to the Service Academy where he plays on the football team.
After visiting her brother when he officially became a cadet, Brinson said she knew she wanted to be a part of the West Point community and "to be in that environment and to see all the cadets in their uniforms walking around."
She said she wanted to share in the bond among all cadets and their strong community.
Brinson's emphasis on excellent academics played a major role in her choosing her college, but West Point's leadership development separated it from the pack of civilian schools. Brinson had an opportunity to attend the University of Notre Dame on full scholarship.
"They didn't have the opportunity to become a leader like you could at West Point," she said.
After basic training, Brinson plans to study mechanical engineering and take additional medical classes in order to prepare for medical school.
As her time at West Point will differ from other cadets due to her student-athlete status, her active duty years could look a little different as well. Brinson said she is planning on spending four of her five active duty years training at the Olympic Training Center to compete for the United States.
"It's a lofty goal, but I'm hoping for that," she said.
Brinson said she would most likely train in the hammer event.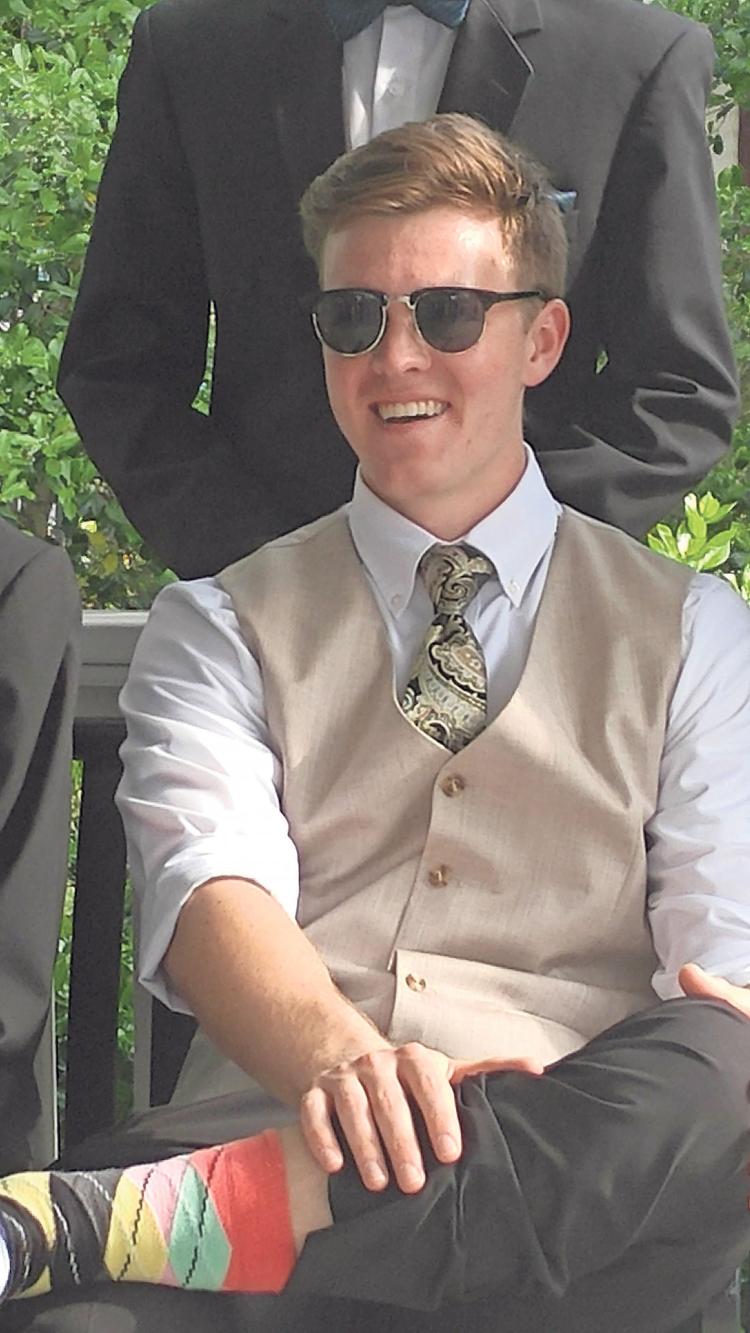 Attending the United States Military Academy was not on Palmer Fields radar until the Service Academy sent him an email in January 2015 encouraging him to start the application process.
Fields said his family does not have a big military history, but he discovered West Point's values aligned with his.
"I saw that it was going to be a big challenge," he said.
Knowing he did not want the typical college experience, Fields decided to "take a risk" because he said he has never met anyone who regrets their time in the service.
A self-described "politics nerd," Fields said he knows he will learn a lot from his experience at West Point, but he will be able to give more back to his community and his country.
Loudermilk, Perdue and Sen. Johnny Isakson nominated Fields to West Point.
Fields, who was student body president at Allatoona, said the Service Academy's rigorous application process — not including the nomination process — that included a medical exam and a fitness assessment, blew civilian college's application process like Mercer and the University of Georgia out of the water.
"It is a lot of work. Through the application process itself, it probably took me five times as long as it did for any other application process," he said.
Luckily, a close family friend — Sandy Gillam of Acworth, a retired nurse educator and charge nurse at Emory St. Joseph's Hospital — helped Fields and his family through the "cumbersome" process.
Gillam's daughter, Lauren, graduated from the Naval Academy in 2005, and her husband, Ben, was a Navy pilot from 1983 to 1988.
She said Fields is a "standout" not only on the lacrosse field but around the community and academically at Allatoona.
"He would be successful any place he went, but I think West Point is an excellent fit for him," Gillam said.
Fields said he is not starting his time at West Point without knowing what is in store for him as he has been researching and talking with current cadets.
He said he plans to study economics because of its extensive options — including possibly attending law school.