Among many reforms newly-elected Sheriff Craig Owens detailed at a recent Cobb Democratic Party function were an audit of his predecessor's books and his handling of inmate deaths.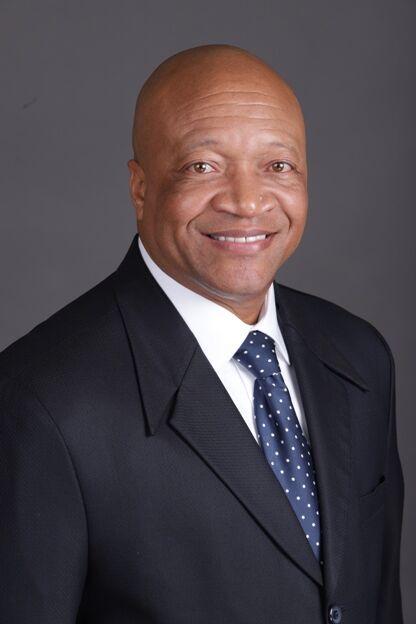 Owens, a Democrat and former Cobb County Police Department major, defeated longtime Cobb Sheriff Neil Warren, a Republican, in November. Warren's administration was bedeviled in its waning months by allegations of poor management at the Cobb County Adult Detention Center and a $10,000 fine for campaign finance violations.
An accounting firm will begin an audit of finances at the sheriff's office this week to ensure "funds in the past have been spent appropriately and on the right things and making sure that there (are) no budget improprieties that I'm walking into going forward," Owens told members of the Cobb County Democratic Committee.
Owens has also asked the Georgia Bureau of Investigation to review recent deaths of inmates in the sheriff's custody.
More than four dozen people died in Warren's custody since he became sheriff in 2003, something he attributed, in part, to inmates' preexisting health conditions. Six died in 2019 alone, drawing scrutiny from local activists and the state chapter of the American Civil Liberties Union, who said the deaths could have been prevented.
On the campaign trail, Owens had criticized Warren for conducting his own investigations into those inmates' deaths; the Democrat pledged to ask the GBI to investigate should any inmates die under his watch.
"I was asked a couple of times to reopen some of those cases," Owens said. "After I did some reviews, I made the decision to ask the GBI to look back into those cases for any criminal or procedural or policy violations … I looked at it and thought it was … the right thing to do."
Cobb GOP Chair Jason Shepherd said Warren should welcome Owens' review of his administration.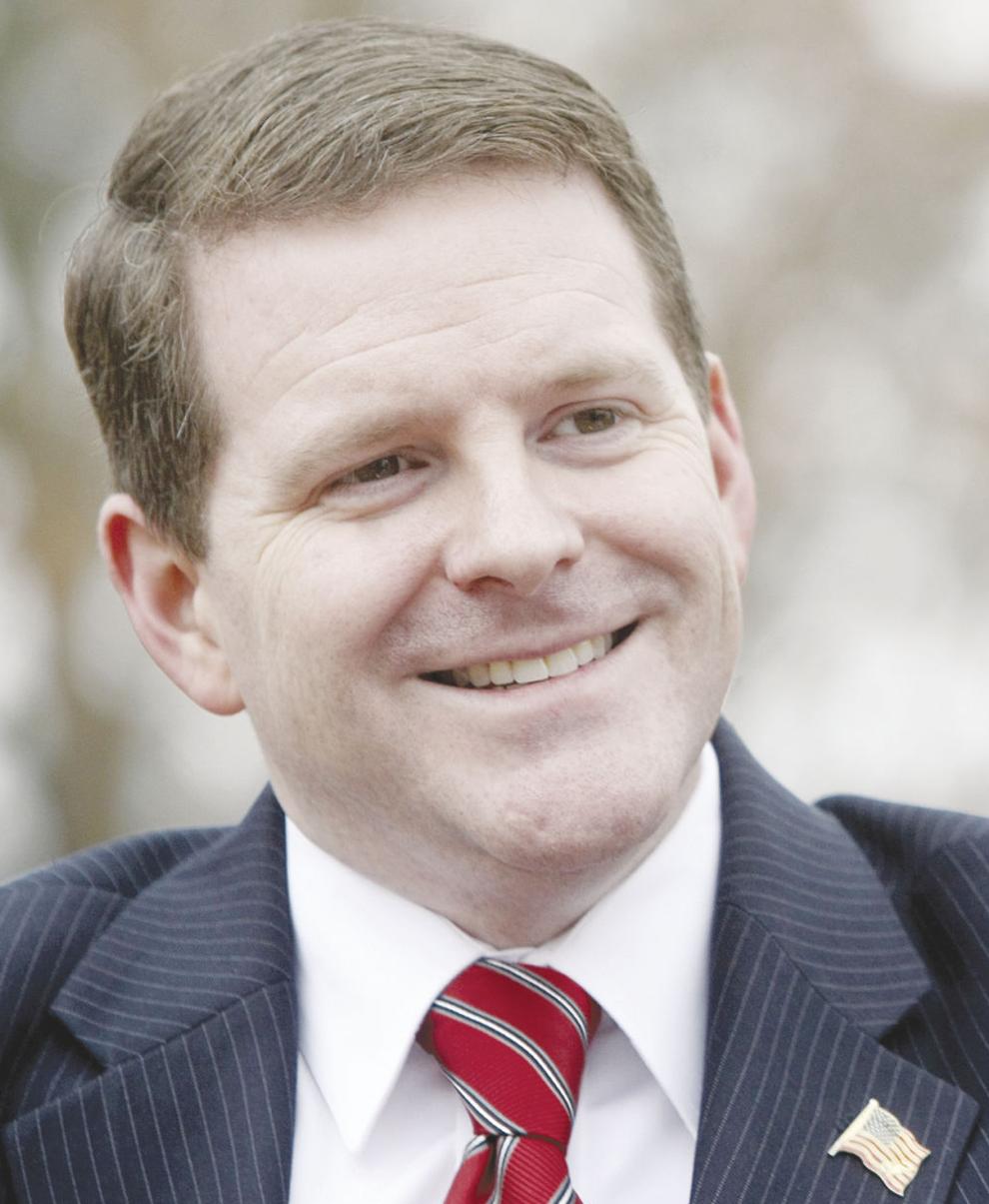 "I think it's worth it to Sheriff Warren's reputation ... to go back and show that he ran a very well-run jail," Shepherd said. Warren "has repeated over and over that these were individuals with either medical conditions that they did not disclose or some other issues, and hopefully the GBI can show that out," Shepherd continued. "If they do show that in a lot of these instances it was preventable, then that, at the very least, will allow the administration to make corrections. ... as Republicans, we should never be worried about review."
Owens was the second newly-elected countywide Democrat to headline the Cobb Democratic Committee's monthly meetings this year. In January, the committee featured Lisa Cupid, who chairs the county's governing board. In March, it will feature District Attorney Flynn Broady.
Owens expects to keep his promise to enact sweeping changes at the office within 100 days despite, he said, little to no help from his predecessor's administration. Owens estimated he was about 40% done with his 100-day plan, which includes, but is not limited to:
♦ Ending collaboration with U.S. Immigration and Customs enforcement;
♦ A forensic audit of operations in the detention center and the office at large;
♦ A "duty-to-intervene" policy for staff who witness a breach in protocol or procedure;
♦ Creating a conduct review board;
♦ Creating a committee to review the office's use-of-force policy;
♦ A review of employees and their access to weapons, badges "and other county-owned assets";
♦ A review of employees' rank and pay "to ensure parity based on gender, experience, education, and skillsets, including for bi and multilingual staff";
♦ Providing inmates with education and life-skills training;
♦ Providing inmates with "21st century access to legal counsel";
♦ And hiring a Spanish-speaking community liaison.
Since taking office in January, Owens said he has raised the pay of certain employees after a salary review found some were underpaid relative to their colleagues; hired an auditor, to begin in March, that will review policies and procedures at the detention center; and launched a campaign to fill more than 70 vacancies among sworn positions and about 20 vacancies among administrative positions.
That effort will include posting signs around the county announcing that his office is hiring, making appearances on local radio stations, creating internships that can be filled by students at Cobb high schools and planning a trip to Puerto Rico where, he said, the damage wrought by Hurricane Maria in 2017 has made it difficult for residents with military experience to find good jobs.
When searching for a firm to audit operations at the detention center, Owens made a point to look outside Georgia, a measure that would, he said, ensure the auditor would provide an "honest review."
Owens also said his decision to end collaboration with U.S. Immigration and Customs Enforcement has already borne fruit.
The sheriff and other Democrats have said Cobb's Hispanic residents were more likely to live or know someone living in the country illegally and less likely to call or cooperate with law enforcement, fearing deportation. In his talk, Owens said that has changed, citing an uptick in the number of Hispanic people reporting crimes and cooperating with law enforcement.
Although he was critical of Owens' decision to end the partnership with Immigration and Customs Enforcement, Shepherd said he couldn't speak to whether there has or has not been an uptick in people cooperating with law enforcement.
"I haven't heard any of it happening or not," he said. "If you (were) a victim of crime and reporting a crime, then that shouldn't even be an issue, your (immigration) status."
This week, a coalition of progressive groups, from the Georgia Latino Alliance for Human Rights to Georgia Equality, lauded Owens' decision, saying in a joint statement "the community feels safer and more optimistic" because "families do not have to worry that their loved one will get transferred over to ICE for driving without a driver's license."
"This is just the beginning," they continued. "As Sheriff Owens continues to usher in a new era in Cobb, we hope to see the department continuing to ... end policies that tear apart immigrant families, restore dignity to the Cobb County jail, and use his power to combat mass incarceration."
All told, such changes were "par for the course," Shepherd said, with the first leadership change in more than 15 years. "Time will tell what true impact a lot of those 'reforms' will have. Will we end up with a better run sheriff's department? Or will we see an increase in crime in Cobb County?"
The changes have been popular with rank-and-file staff, Owens insisted.
"They wanted a change, they've been needing this change and in fact they have embraced this change positively," he told the Cobb Democratic Committee. "We have an open door policy now, which was not heard of there. In the past you could not come into the executive offices and anywhere where the sheriff or some of the command staff were because they were sitting behind locked doors."