Thousands of Cobb seniors celebrated the end of their high school careers, stepped into new careers and accepted millions of dollars in scholarships this week, as the county's final graduation ceremonies concluded.
More than 8,000 seniors walked the stage in commencement ceremonies for the Cobb County School District's high schools, with a record 94% of students who have been in the district's school since their freshman year graduating on time.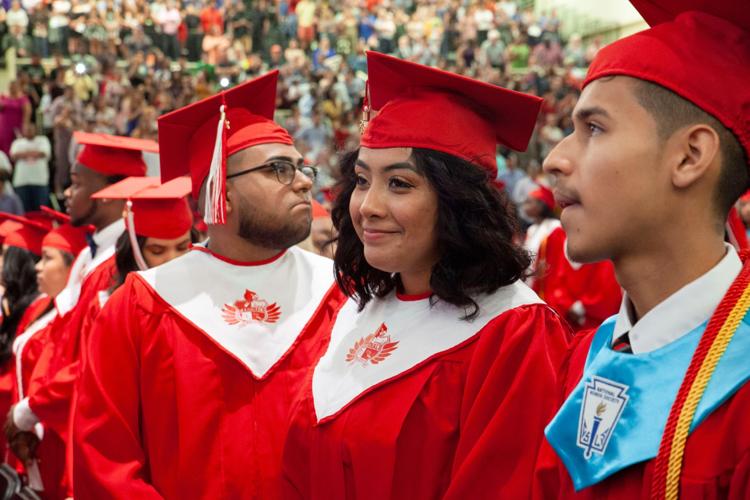 Marietta High School's 2019 senior class was again the largest in the Marietta City School District's 126-year history, with 500 seniors graduating, compared to 444 last year.
Cobb private schools also graduated hundreds of seniors last week at ceremonies held across the county.
About 75% of graduating seniors in the Cobb County School District plan to attend a university or technical college and will do so with about $118 million in scholarship money, according to district estimates. Hillgrove High School graduates earned more than $12.6 million, and Pope High School seniors also topped $12 million.
Some Cobb students, including the 10 from Kell High School, have already signed with career tech employers offering on-the-job training, according to the district.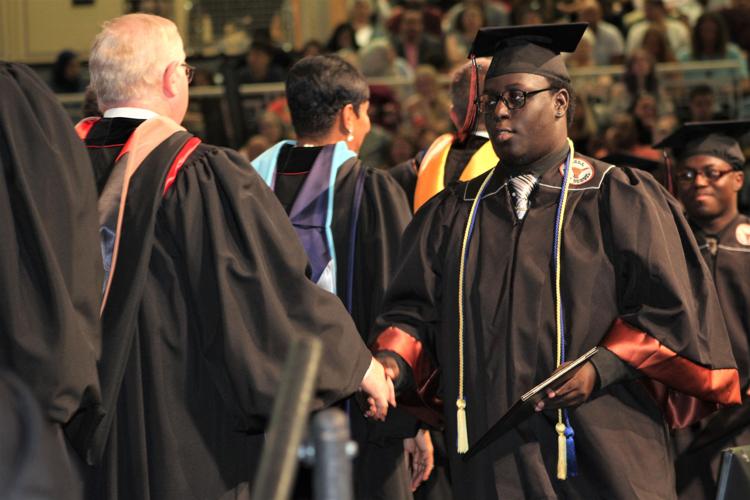 About 82% of graduating Marietta Blue Devils plan to attend a technical or four-year college, and earned themselves more than $2.2 million in scholarships, according to Marietta City Schools. Marietta seniors were accepted to more than 130 colleges and universities across the nation.
The Blue Devil senior class included eight scholar athletes — students who play two sports and graduate with a 3.5 GPA or higher — as well as 80 International Baccalaureate diploma candidates and 346 students who completed the district's career, technical and agricultural education pathways.
The district's 2019 graduating class also includes one Posse Scholar, Judith Borraz Martinez, who will attend Brandeis University. Posse Scholars receive a full-ride scholarship through The Posse Foundation.
About 200 graduates in Cobb and 16 in Marietta are expected to begin a career in the military.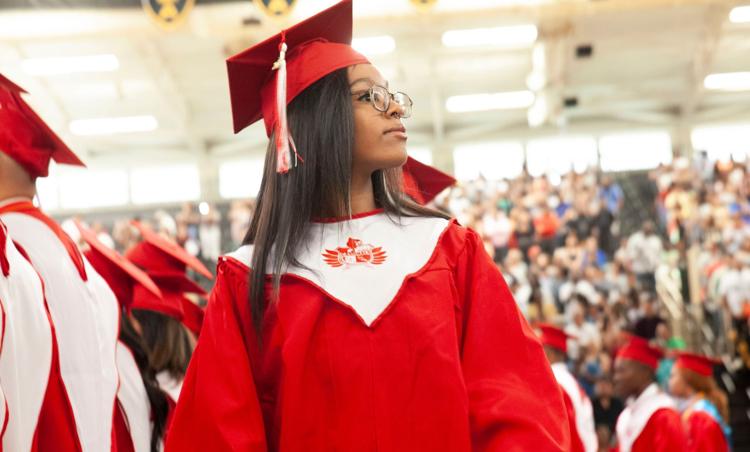 Marietta Superintendent Grant Rivera said his district's increasing number of graduates each year is thanks to Marietta High School's teachers and counselors who "care for each child as if they were their own."
"They are committed to helping every child get to the graduation stage," Rivera said. "We are proud of their accomplishments and look forward to how these Blue Devils will leave their mark on the world."
Included in the more than 8,000 Cobb graduates are 19 Georgia Scholars, one Presidential Scholar and "a host of National Merit Scholars and finalists," according to the district's graduation announcement. Average GPAs for Cobb valedictorians and salutatorians hovered above 4.6, and many of those graduates are headed to the University of Georgia and the Georgia Institute of Technology, as well as some who are headed to Harvard University, Yale University, Stanford University and Cornell University.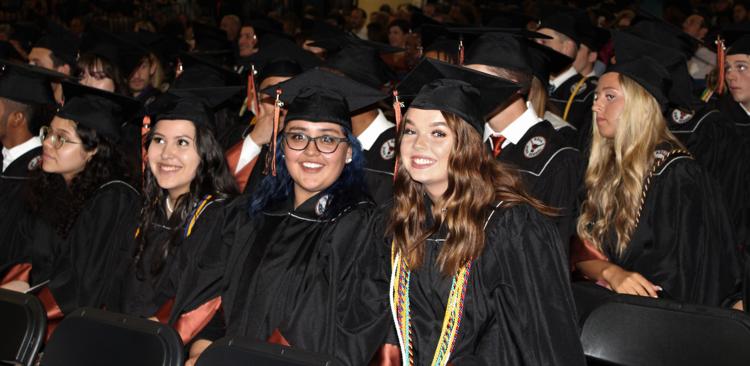 But Cobb schools Superintendent Chris Ragsdale said more than numbers, programs or percentages, "seeing the look on each of our 8,000 graduates' faces" during their commencement ceremonies is how he knows the district is successful.
"Preparing each of our students to be ready for the world of college and career is why we exist. ... They are equipped with the skills and knowledge they need as they enter college, technical school, the military or go straight into the workforce," Ragsdale said.
William Ellsworth, graduate and valedictorian from Walton High School, led the Cobb school district's graduates with a 4.875 GPA. Ellsworth plans to attend Stanford University in the fall.
Anderson Chinundtet topped Marietta's class of 2019, and plans to study aerospace engineering at Georgia Tech.