Cobb legislators are backing county law enforcement's decision to suspend the prosecution of misdemeanor marijuana possession until technology allows officers to distinguish the Schedule I drug from legal hemp, although that is likely to be months, maybe even years, away.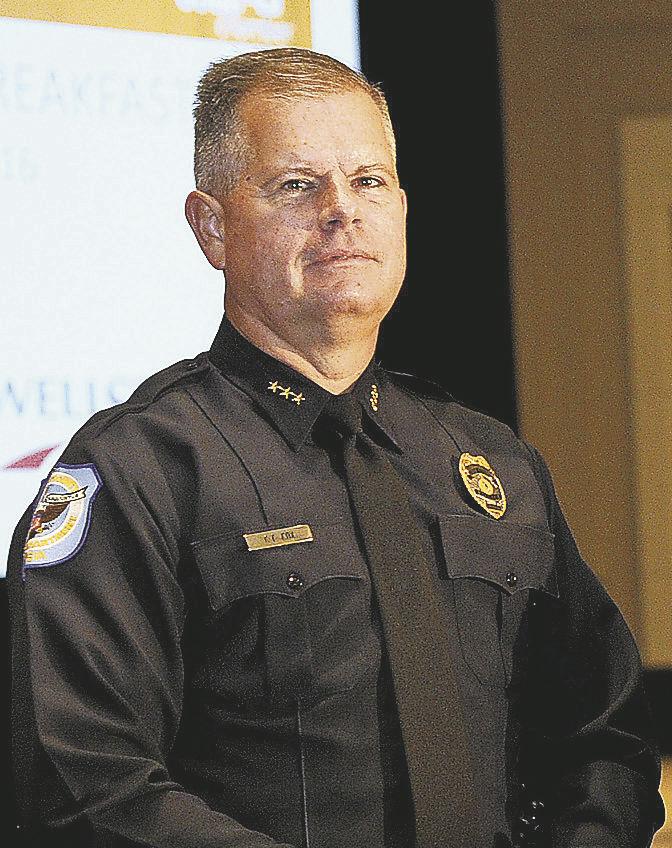 Cobb County Police Chief Tim Cox told his staff Monday that arresting people for less than an ounce of marijuana is no longer recommended since Gov. Brian Kemp signed a bill into law on May 10 allowing the possession of hemp, a cannabis plant product similar in look and smell to marijuana.
The main difference between the two, and the reason one is legal and one isn't, is the amount within of tetrahydrocannabinol (THC), the psychoactive component in cannabis.
The Georgia Hemp Farming Act legalized the possession of hemp with a THC concentration of 0.3% or less, but that left a quandary for police who don't have any way to prove whether cannabis material is harmless hemp or the more THC-laden marijuana.
As a result, law enforcers and prosecutors in Cobb, Gwinnett and DeKalb counties have declared they won't pursue small level marijuana possession cases until a solution is found.
"I agree with the decision of law enforcement," state Rep. David Wilkerson, D-Powder Springs, chairman of the Cobb Legislative Delegation, told the MDJ on Wednesday.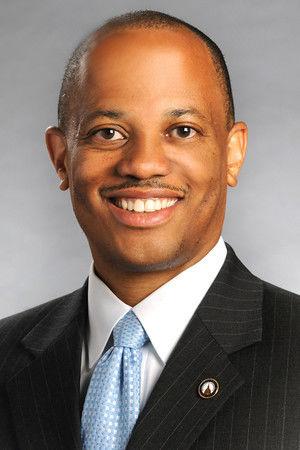 He expects any concerns with the hemp law's impact on marijuana prosecution to be addressed in the state's next legislative session in January, but said without advances in technology there's probably not much that can be done.
Asked whether he thinks Kemp knew of the law enforcement issues the hemp act would create, Wilkerson said, "The governor and his team would have to answer that one," adding "there are plenty of articles online that speak to the inability of the current equipment used by law enforcement to tell the difference between hemp and marijuana."
Gov. Kemp's office did not answer the MDJ's questions on this issue, deferring instead to a statement from the Georgia Bureau of Investigation.
Under the Georgia Controlled Substances Act, the possession of up to an ounce of marijuana is a misdemeanor offense, punishable by up to a year in prison or a fine of up to $1,000. Possessing more than an ounce of the illicit drug is a felony with a maximum sentence of 10 years in prison.
The GBI confirmed to the MDJ on Wednesday it is in the final stages of developing testing protocols to distinguish hemp from marijuana, which it started working on when the state's hemp law was signed in May.
But only samples of cannabis product weighing an ounce, or 30 grams, or more will be accepted by the GBI for testing, Nelly Miles, the agency's public affairs director, said.
Larger amounts, indicating drug trafficking, will take priority in regards to testing, she said, adding that there's no telling when police officers may get access to technology for testing smaller amounts themselves.
"The GBI crime lab is still trying to find or develop protocols that would allow certified marijuana examiners to be able to distinguish hemp from marijuana," Miles said. "To date, no test has been found or developed ... the lab will continue its efforts in this area."
Miles said the GBI's testing of cannabis samples weighing an ounce or more will start at its Decatur headquarters in DeKalb County on Sept. 3, then be rolled out to the agency's regional laboratories in late September.
State Rep. Bert Reeves, R-Marietta, floor leader for the governor, hopes it won't be too long before police officers have the means to test smaller samples and prosecution of all marijuana possession can recommence.
Perhaps the GBI's testing methods for larger samples, once finalized, could be replicated somehow by local law enforcement, he said.
"At this point, I do not have enough information to know the complexity of what it will require to have this capability locally, but I believe this is a temporary problem," Reeves said. "The law on the legality of recreational marijuana has not changed, and once it can be tested accurately again, I expect the status quo to return."
Reeves says as marijuana remains illegal in Georgia, a legislative change to address this problem is not as preferable to a testing solution.
"What is important to discuss, and I am concerned is being ignored right now, is that recreational marijuana is still illegal in Georgia, and even though we are at a temporary point where the enforcement of the issue is clouded and we have different law enforcement agencies and prosecutors doing different things, the law has not changed and it is still illegal," he said. "I certainly was not made aware that the hemp farming act was going to cause this issue, and if anyone knew of this potential issue, it was not conveyed to me."
The hemp act, also known as House Bill 213, was originally sponsored by four Republican and two Democrat House representatives who, with the exception of Brookhaven Democrat Matthew Wilson, live far outside metro Atlanta.
The bill was sponsored in the Senate by State Sen. Tyler Harper, R-Ocilla, from Irwin County.
It authorizes academic research of hemp, provides licensing and permit requirements for hemp growers and processors, and revises the definition of the term marijuana under the controlled substances law to exempt hemp.
In Cobb, the county police, city police and sheriff's deputies are all under instructions to handle marijuana possession on a case by case basis, with small level offenses likely to be dismissed unless paired with other crimes until a testing solution is found.
In the county police chief's letter to staff Monday, Cox said any misdemeanor amounts of marijuana encountered by an officer will be confiscated.
"Since we cannot issue a citation and it is not recommended that we make an arrest ... a criminal charge will not be made until a solution can be found to this dilemma," Cox said. "I hope a resolution can be made soon."
Sgt. Wayne Delk, a spokesman for Cobb police, said officers have the authority to confiscate cannabis material if they suspect it is marijuana, even if it turns out to be hemp.
Delk said material confiscated by officers will not be destroyed, but rather held by police departments until it can be tested.
"We will properly document such cases in an incident report and proceed as described above in the first response to confiscation of the suspected illegal substance," he told the MDJ on Friday. "If a test becomes available in the near future, we will proceed with criminal charges should they be warranted."
The county's district attorney and solicitor general are also halting prosecutions of misdemeanor marijuana possession, and individually reviewing cases already in the system.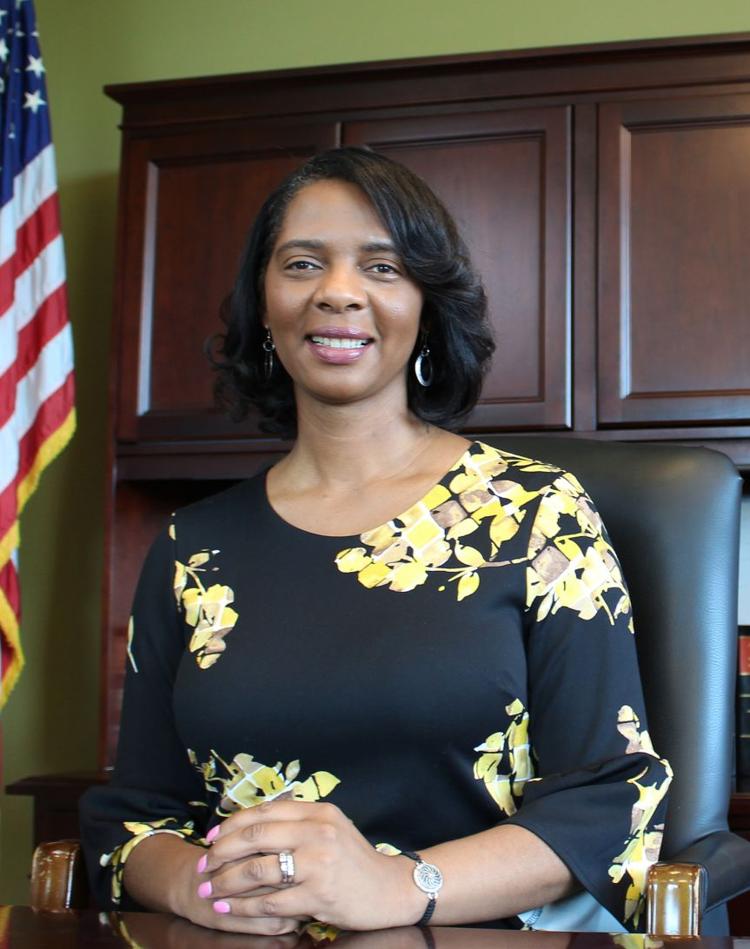 "This is not a declaration of wholesale dismissals of all cases involving marijuana," Cobb District Attorney Joyette Holmes said. "Other case types involving felony marijuana, such as sales, trafficking and distribution, will be processed as the facts and circumstances of each individual case may warrant."
Cobb County Solicitor General Barry Morgan warns it is still possible for people to receive criminal convictions for misdemeanor marijuana possession in Cobb, despite the difficulties in proving charges.
"If justice requires moving the case forward, we will, if justice requires dismissing the case we will," he said.