State Rep. Ginny Ehrhart, R-Powder Springs, wants to make it a felony to change a child's gender through surgery or drugs and plans to introduce her "Vulnerable Child Protection Act" in the Georgia General Assembly.
Ehrhart issued a news release Wednesday morning announcing her sponsorship of the new bill, for consideration in the 2020 Georgia legislative session starting in January.
"The Vulnerable Child Protection Act is not an attempt to infringe on the rights of adults to make lifestyle choices for themselves," Ehrhart said in her news release. "This is about children who are being abused by adults."
The proposed bill, if passed through the Georgia Senate and signed into law, would make it a felony crime to perform "radical" surgery on, or administer drugs to a minor for the purpose of attempting to change their gender. This would include sterilization, mastectomy, vasectomy, castration and other forms of genital mutilation, as well as any medication that causes infertility or blocks or delays "normal" puberty, according to Ehrhart's news release.
The act would also make it illegal to give a male child estrogen or a female child testosterone for gender change purposes, Ehrhart said.
The removal of otherwise healthy or non-diseased body parts from minor children would also be prohibited, her news release stated.
She said such "child abuse" is "becoming a serious problem in Georgia and is evolving into national crisis," citing her research of the topic over the past 18 months.
"I believe the time is now to strike while the iron's hot," Ehrhart told the MDJ. "There is an alarming trend in this country, as evidenced by stories we've seen in the news media, and I have received many concerning phone calls and emails from constituents and Georgians across the state that are concerned about the trend in treating the issue of gender dysphoria."
Ehrhart did not want to detail specific cases, but said she knows several parents and families in Georgia who have aided gender changes or transitions for their children under the age of 18 and had a hard time of it.
"Sex reassignment surgery in children does occur, I've spoken with families that have walked this path. Some are willing to come and testify before House committees and some are not, but they are nonetheless a valuable resource," Ehrhart said.
She said she knows there are doctors in Georgia who are willing to perform radical gender change surgery or prescribe medication for this, and they are the ones targeted by her proposed law in its current draft form.
"We're still dealing with the issue on the parents' side," she said. "In its present draft, the law specifically deals with the health care professionals licensed in the state of Georgia to perform these procedures or prescribe these drugs. This is not about adults changing their gender after the age of consent, or an indictment of the transgender community."
Ehrhart said there are no reliable or reputable studies on the long-term effects of administering gender change or puberty blocking medication to children, which is another motivation behind her bill to "codify" legal and illegal practices.
"We are talking about children who have not reached the legal age of consent and yet are being subjected to life-altering, irreversible surgeries and drug treatments that render them sterile and permanently disfigured," she said. "The psychological damage this does to innocent children must come to an end. This legislation makes such abusive actions criminal."
Ehrhart's proposed law is already controversial, despite it still being finalized.
Chanel Haley, the gender policy manager for Georgia Equality and the Equality Foundation of Georgia, said she is baffled by the proposed legislation, because the gender change measures it references, like castration and sterilization, are simply not happening to children.
"There's not a doctor in this state that's ever done genital surgery on a child to change their gender in the ways described," Haley said in reference to Ehrhart's news release. "Any surgeries or procedures on a minor are thoughtfully thought out between the parent and the doctor."
Georgia Equality is an Atlanta-based state organization aimed at advancing fairness, safety and opportunity for Georgia's lesbian, gay, bisexual, transgender and allied communities.
Haley said doctors universally follow best practice standards when treating trans patients — standards set by the World Professional Association for Transgender Health, formerly the Harry Benjamin International Gender Dysphoria Association.
A doctor who performed genital gender change surgery on a child, as described by Ehrhart, could be in conflict of these standards as well as the American Medical Association guidelines, Haley said.
"Everybody goes by these rules, it's how it's always been," she said about WPATH and AMA standards. "This whole thing (the proposed law) is just a waste of time and it's not only an attack on the transgender community, it's an attack on Atlanta because there is a large LGBTQ community here."
Ehrhart's opponent in last November's general election, Democrat Jen Slipakoff, is also critical of the proposed legislation, calling it an "egregious overstep of the government's role in a doctor-patient relationship."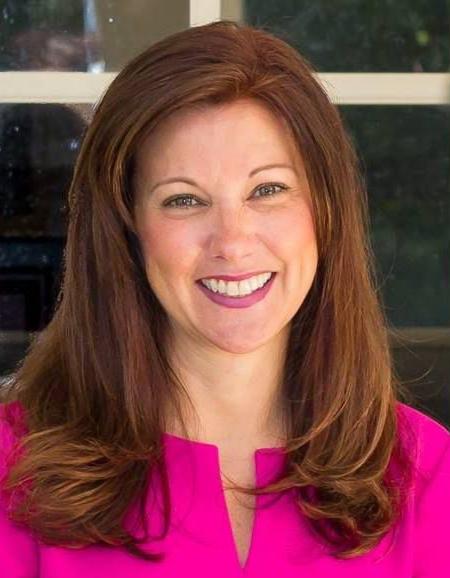 "It's also incredibly ill-informed," Slipakoff told the MDJ. "It concerns me that Mrs. Ehrhart doesn't have a grasp on some of the most basic treatments involved in the transition process yet feels qualified to write legislation making it illegal. For example, children are not being castrated — that's simply not a thing that is even happening."
Slipakoff has an 11-year-old transgender daughter.
Asked whether she herself would be a felon under Ehrhart's proposed law, Slipakoff said she is "less concerned with my status as a felon and more concerned with how this law will be put into effect," including who would be responsible for sharing private medical records of minors with law enforcement.
"It's clear to me the proposed legislation is based on complete ignorance," Slipakoff said. "A transgender child is not experiencing a whimsical phase. A transgender child is experiencing extreme dysphoria, anxiety and trauma. Outlawing treatment is not the way to manage this trauma. In fact, lack of access to care is a leading cause for suicide and suicide attempts among the trans community."
Slipakoff, who is also part of PFLAG (Parents, Families and Friends of Lesbians and Gays) Atlanta, said metro Atlanta has almost 1,000 homeless LGBTQ youth, and that is the real crisis.
"Giving children completely reversible puberty blockers to help assuage anxiety and trauma is not a crisis," she said. "The fear with this law is there will be an uptick in suicide among trans and non-binary youth, an increase in depression reported among trans youth and a dangerous precedent set for the government and its role in the lives of a child's most private part of life."
But Ehrhart has the support of at least one medical professional — Dr. Quentin Van Meter, a clinical associate professor of pediatrics at both the Emory University and Morehouse College schools of medicine, who has his own pediatric endocrinology clinic in Atlanta to treat children with growth and hormone-related disorders.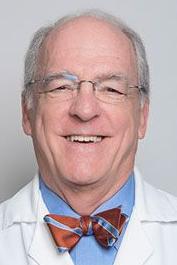 Ehrhart quotes Van Meter in her news release as saying there is no valid scientific long-term evidence of forced gender change in children being either safe or effective, but "ample evidence" to the contrary.
"This bill is of utmost importance because it will put a stop to the process of trying to convert a child's physical appearance to that of the opposite sex, resulting in irreversible, medically harmful changes," Van Meter said. "Children should be protected from medical experimentation based on wishful social theory. These children are suffering from a psychological condition without biological basis."
According to the Georgia General Assembly's website, pre-filing of legislation for the 2020 legislative session opens on Nov. 15.
Ehrhart said she will be pre-filing her bill, once the final draft is finished.
"We have a draft that I'm happy with but we're meeting with legislative counsel to make sure we have a solid, well constructed, well thought out bill that I hope will be supported by the majority of House members, and not just conservatives. I have Democrat friends that feel the way that I do about this issue."
— Article updated Nov. 1, 2019