Cobb Landmarks, a nonprofit based in Marietta and the county's voice for preservation, is keeping an eye on a list of historic and significant sites across the county, and will soon ask the public to help add more to that list.
The organization publishes a list of sites each year, labeling them either on the "watchlist" or as a "priority."
The watchlist indicates Cobb Landmarks is simply keeping an eye out for any incoming development, interest in property or other actions that may imperil any historic structures or sites in the future, while the priority list includes sites that are imminently in danger of loss, according to Trevor Beemon, the nonprofit's executive director.
"We look across the county and identify historic sites that are endangered either from neglect or from development, and we try to make sure that there's a possibility of a positive outcome for it," he said, adding that sites also have to meet a set of criteria with the National Register of Historic Places. "If the sites meet that criteria, then our preservation committee works with the property owner or with local government or with businesses and tries to find a positive outcome where the site can be preserved or rehabilitated."
In recent history, there have been a few wins. Beemon said the announcement last year that the Marietta school system would preserve and rehabilitate the Lemon Street Grammar School, a school attended by black students in Cobb during segregation, was exciting.
That site, just east of the intersection of Cole and Lemon streets, will be incorporated into the school district's plans for a new central office. A replica of the Lemon Street High School building, which was razed in the '70s, will also be constructed.
Beemon said that success was particularly exciting because it is a piece of African American history in a Marietta neighborhood that has seen the redevelopment and destruction of its significant landmarks over the years.
A second significant win was the preservation of the Martin Slaughter House in Marietta, a home which, unlike its name might suggest, belonged to a doctor.
"There were stories that it was used as a field hospital during the Civil War and that some of the floor boards actually have blood stains on them, which is just really amazing," Beemon said.
The home, constructed in the 1840s, is one of the few antebellum homes left in Marietta, Beemon said. It was purchased by Traton Homes and originally slated to be demolished as part of a townhome project, but was after what Beemon called "a rewarding discussion between Traton and Cobb Landmarks" was preserved and worked into the residential community.
Traton Homes now plans to rehabilitate the home as a private residence.
So far, Cobb Landmarks' website has no "priorities" listed for 2020, but Beemon said this year, for the first time, the organization is crowdsourcing its nominations for sites to be added to its lists. When the window for the new nomination process closes on March 15 and properties are reviewed, he said expects a few to be added to the 2020 list.
Beemon said among the expected additions to the Cobb Landmarks' watchlist or priorities are Acworth Christian Church in downtown Acworth. The church, at 4476 Northside Drive, was organized under the name Mt. Zion Church of Christ in 1858, according to the city's tourism website. After a series of fires over the years, the current structure remains and is one of five turn-of-the-century churches in Acworth.
As for the circa 1840 Oakton estate, Marietta's oldest continually occupied home about a half-mile west of Wellstar Kennestone Hospital on Kennesaw Avenue, Beemon said Cobb Landmarks continues to keep an eye on the home and its grounds.
The home was purchased by John R. Wilder before the start of the Civil War, and spared from Gen. Sherman's torch during his March to the Sea. It became headquarters for Confederate Maj. Gen. W. W. Loring during the Battle of Kennesaw Mountain.
The Goodman family bought the home in 1937, and it remains in their hands today. It currently sits on the market for $1.6 million.
Beemon said he can't say for sure that the property will be added to Cobb Landmarks' list, but expects it will be discussed.
"Cobb Landmarks has advocated for the preservation of Oakton for many years. It's an architectural treasure and a true Marietta landmark. Right now Oakton has very responsible owners who are aware of the significance of the house and gardens, and although the house and grounds are for sale, the current owners have taken special care to find a buyer who will be sensitive to the historic nature of the property," he said.
When considering properties to add to the Cobb Landmarks list, there's always a debate over whether a location is historic or historical, Beemon said.
He said the difference is that a "historical" site may simply be old, while a "historic" location has had a significant event or series of events happen on site, was the home of a significant person in a community, marks the location of or represents a historic community or neighborhood or displays "extraordinary architecture," among other possible criteria.
Beemon said his nonprofit, with its tight budget and small staff, would love to save every piece of history in the community, but must prioritize "truly significant" sites that have written the history of Cobb County.
He said it's important for all county residents to understand the importance of local history, and often the ease with which it can be lost.
"The county's been growing exponentially, and these historic sites are constantly being threatened and gobbled up to development and redevelopment. Or even if somebody does get a historic structure and plan to reuse it, it's making sure that the modifications they're making to the building to make it usable ... are done responsibly and don't retract from the integrity of the building," Beemon said, adding that he doesn't want business and property owners to feel threatened by Cobb Landmarks but rather see the group as a partner and resource.
"(These sites are) something that's tangible, and these things have been saved through the years and we've inherited them. It's our responsibility, I feel, to keep maintaining them so that they can be passed on to the next generation, so they have the opportunity to enjoy these buildings and neighborhoods in the community."
Information and photos courtesy of Cobb Landmarks.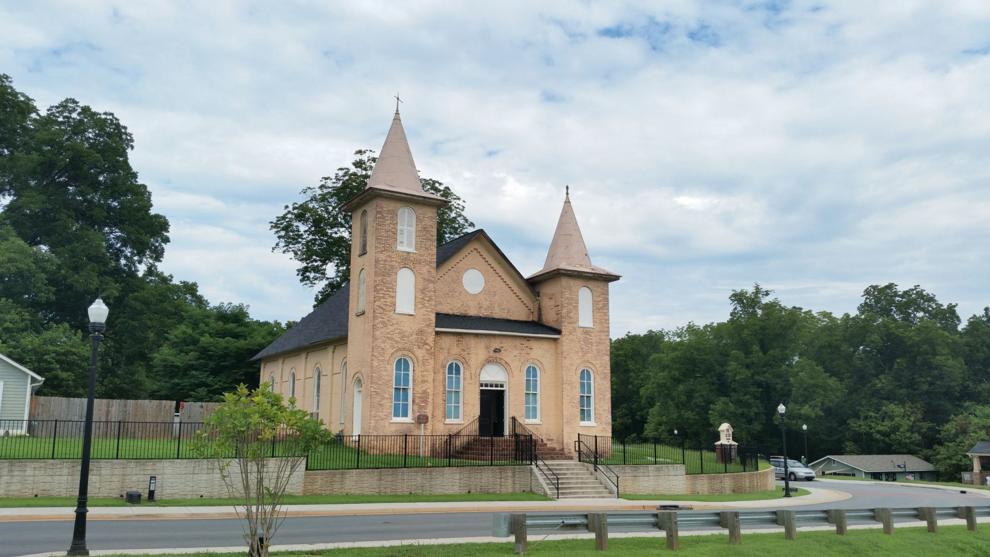 Bethel AME Church; Acworth, circa 1880:
Home to a small African American congregation, this church structure is threatened by lack of funding for repairs. The building is listed in the Acworth and National Registers of Historic Places. Cobb Landmarks will continue to work with local entities to promote preservation of this historic church.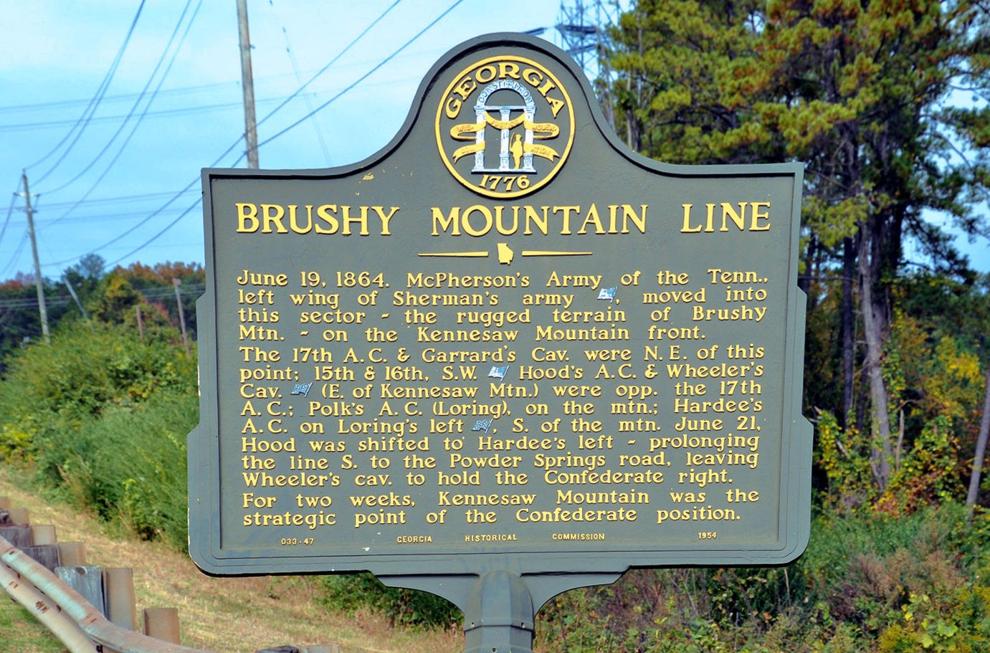 Brushy Mountain Trenches; U.S. Highway 41 at White Circle, 1864:
Part of an extensive line of trenches dug for the Civil War Battle of Kennesaw Mountain, these earthworks are in private ownership and are threatened by future development. Cobb Landmarks will attempt to communicate with owners to preserve the trenches as part of parks or green space.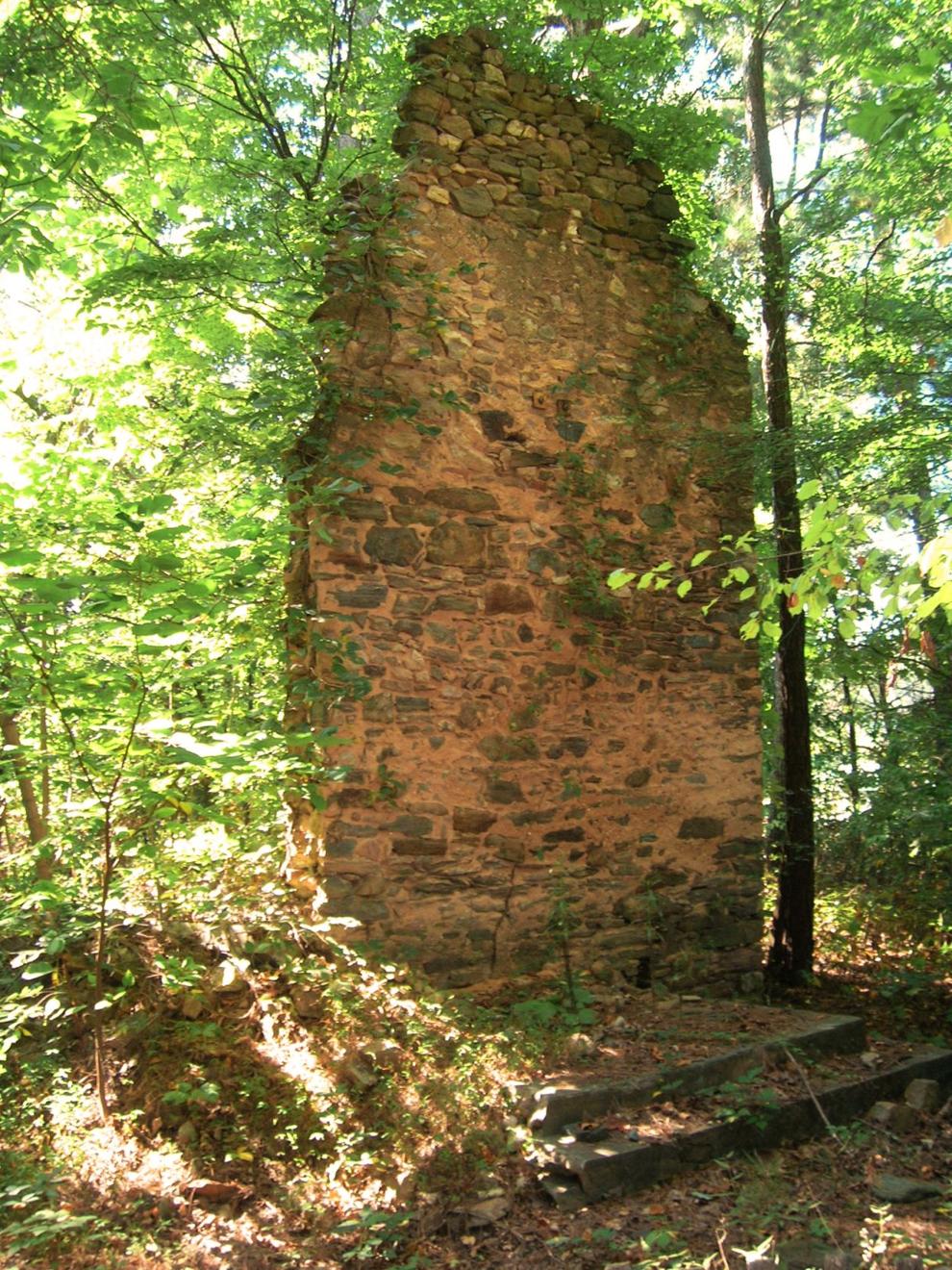 Nesbitt/Union Chapel Ruins; Powder Springs Road, circa 1880:
Only a portion of one wall remains standing on a wooded site four miles from Marietta. The Cobb County Board of Commissioners owns the property as trustees, and Friends of Nesbitt-Union Chapel are active advocates for its preservation. Cobb Landmarks will work with the Friends group to pursue a fence around the site to protect it until a longer range plan is developed by and with the county.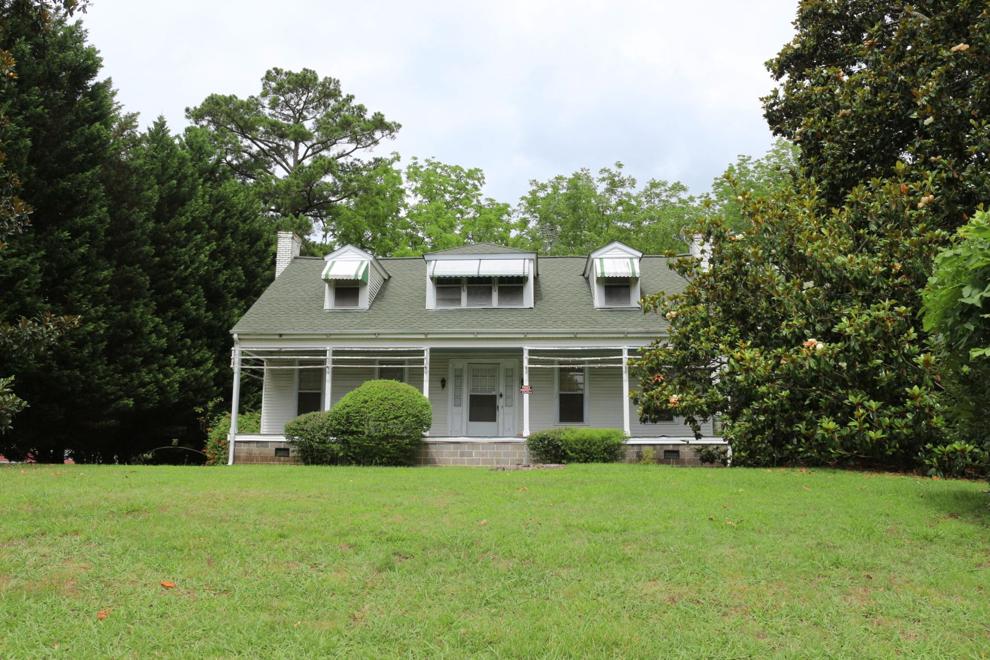 Robert McAfee House; Marietta, circa 1840:
The McAfee House was constructed on Bells Ferry Road for Robert McAfee during the 1840s. Used as a headquarters for Brigadier General Kenner Garrard during the Civil War, the house is now the oldest structure remaining in the densely developed Kennesaw/Town Center area. Cobb Landmarks is keeping a close eye on the property.
Tannery Ruins; Kennesaw Avenue, Marietta, circa 1840:
Cobb Landmarks is helping raise awareness about Marietta's historic Glover-Wilder Tannery on Kennesaw Avenue and is advocating for the preservation of the property, which may be purchased by the city of Marietta using SPLOST funds.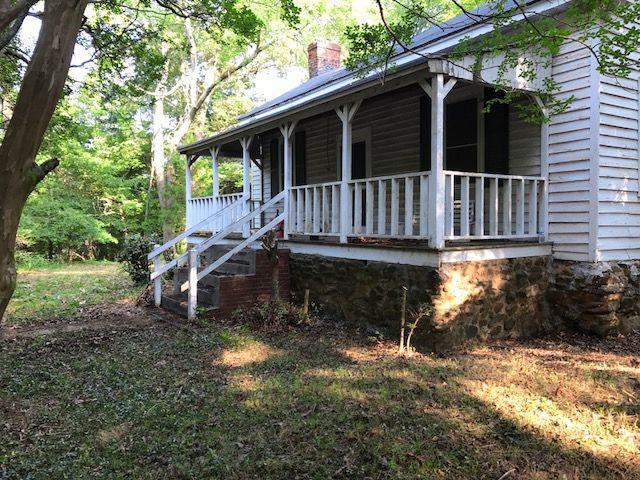 Wallis House; Burnt Hickory Road, Marietta, circa 1853:
Built by Josiah Wallis, the house remained in the family until 2003, when it was purchased by Cobb County. It was used by both sides in the Battle of Kennesaw Mountain. A proposal to add the house to the National Park has been approved and Cobb Landmarks will continue to promote the long term preservation of the site.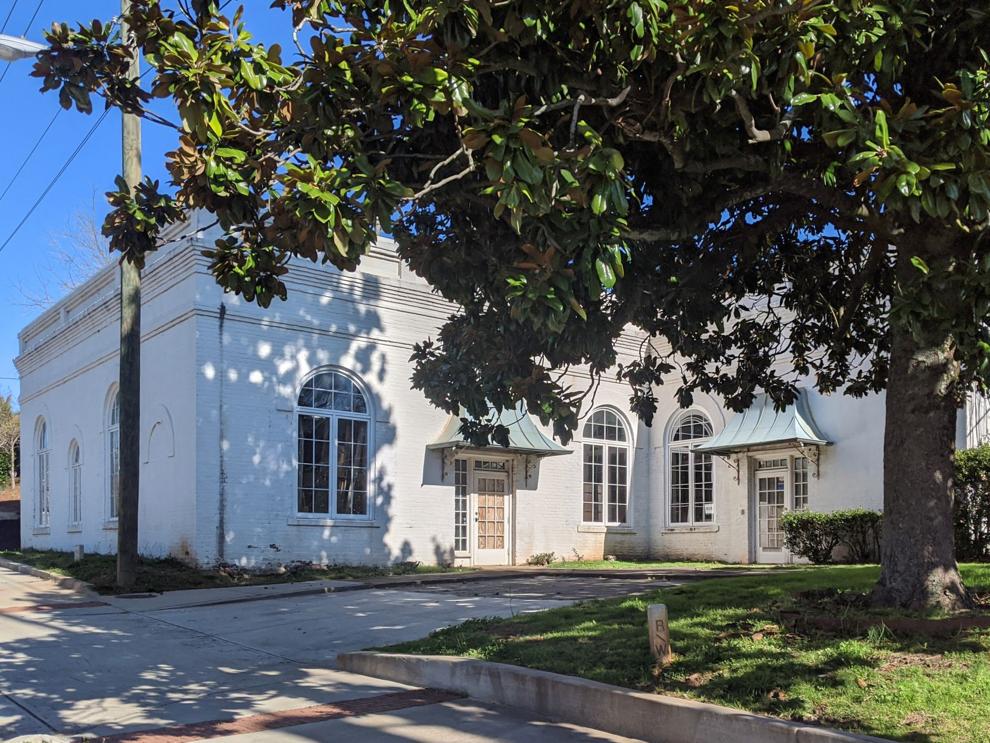 Marietta City Waterworks Building; Sessions Street, circa 1910:
The building is an L-shaped, one-story brick structure with neoclassical revival elements in its windows and doors. In 2011 it was designated a local historic landmark by the Marietta Historic Preservation Commission, and this action was ratified by the Marietta City Council. The building is now used for storage. Cobb Landmarks will encourage the city to protect the wood elements of the building, remove and replace non-historic elements, and work toward a plan for adaptive use.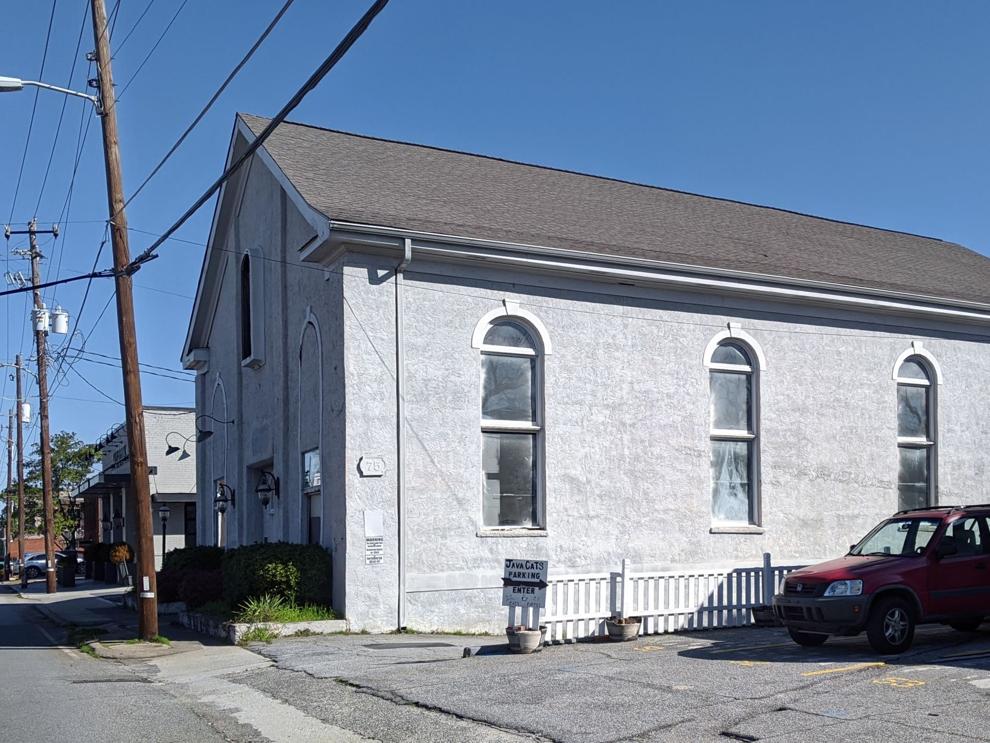 Old First Methodist Church Building; Atlanta Road, Marietta, circa 1848:
After housing FUMC for 50 years, the building was converted to an opera house, back to a church, to an auto dealership, and to a lighting store. Now in private ownership, the building is for sale. Cobb Landmarks will promote the building's history and encourage any subsequent owner to preserve it as a landmark of early Marietta.