MARIETTA — The steady decline in Cobb County's COVID-19 cases has begun to slow a bit, according to Dr. Janet Memark, who said Tuesday the downward trend hit a "plateau" in the last week.
In spite of that trend, Memark, the director of Cobb-Douglas Public Health, said she remains optimistic the county is headed in the right direction after the summer's delta variant surge.
"Even though our vaccination rates are not the best … (the virus) kind of burns itself out eventually," Memark told the Board of Commissioners Tuesday. "Hopefully we have really earned ourselves a bit of a reprieve for a while."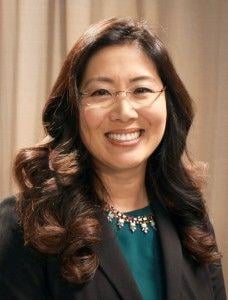 Another indicator giving her hope is that a new COVID-19 variant has, so far, yet to emerge.
With the delta variant on the wane, Memark said if mitigation and vaccination efforts continue, Cobb could be headed for calmer waters. Her hope is to see case rates drop back below the 100 per 100,000 mark, generally used as the threshold for "high community spread."
A large part of those continuing efforts will be expanded vaccine eligibility. Later this week, an FDA advisory committee is set to meet to discuss emergency authorization for booster shots of the Moderna and Johnson & Johnson vaccines. Then on Oct. 26, a committee will discuss authorization of the Pfizer vaccine for children aged five to eleven.
"This (delta variant) surge really hit our younger folks," Memark said, part of which she attributed to "much more lax" restrictions in local schools. But should vaccine authorization for children move head, it'll help prevent younger people from "(taking) it home to other people," as Memark put it.
Cobb-Douglas Public Health is gearing up in anticipation of a kids' vaccination drive, and will use its pre-existing facilities — along with other Pfizer vaccine providers — to get the vaccine to children.
Here's a look at Cobb County and state coronavirus numbers reported Tuesday, and how they compare to Friday. All information comes from the Georgia Department of Public Health, which did not update its data on Saturday, Sunday, or Monday.
Cobb County's COVID-19 Numbers for Tuesday
| Category | 10/12/21 | Change |
| --- | --- | --- |
| Cases | 83,318 | +377 |
| Hospitalizations | 3,962 | +12 |
| Deaths | 1,229 | +9 |
Georgia's COVID-19 Numbers for Tuesday
| Category | 10/12/21 | Change |
| --- | --- | --- |
| Cases | 1,246,100 | +5,459 |
| Hospitalizations | 83,205 | +639 |
| Deaths | 23,512 | +170 |
As of Tuesday, Marietta-based Wellstar Health System had 302 hospitalized COVID-19 patients, 85 percent of them unvaccinated. The system had COVID-19 patients in intensive care units, 90 of them unvaccinated, and 57 COVID-19 patients on a ventilator, 86 of them unvaccinated.
National data can be found at the Centers for Disease Control and Prevention's website at cdc.gov.