The Cobb County Board of Elections will reconsider its July decision to move a polling place from Cooper Middle School to the Cobb County Police Academy after receiving messages opposing the move from concerned citizens and the American Civil Liberties Union.
Opponents argue that using the police academy, located at 2435 East-West Connector in south Cobb, would create an intimidating environment for voters of color who may be distrustful of police. Of the approximately 5,200 voters registered in the precinct, 58.2% are Black.
"As a black male living in this county, seeing all the voter suppression issues around the country that to me is a sign of intimidation," Cobb resident Baron Doss told the board on Monday.
The board voted 4-1 at its Monday meeting to place an item on next month's agenda to formally reconsider the polling place change and hold a public hearing on the matter. Elections board member Pat Gartland, a Republican Party appointee, voted against the reconsideration, while the rest of the board voted in favor.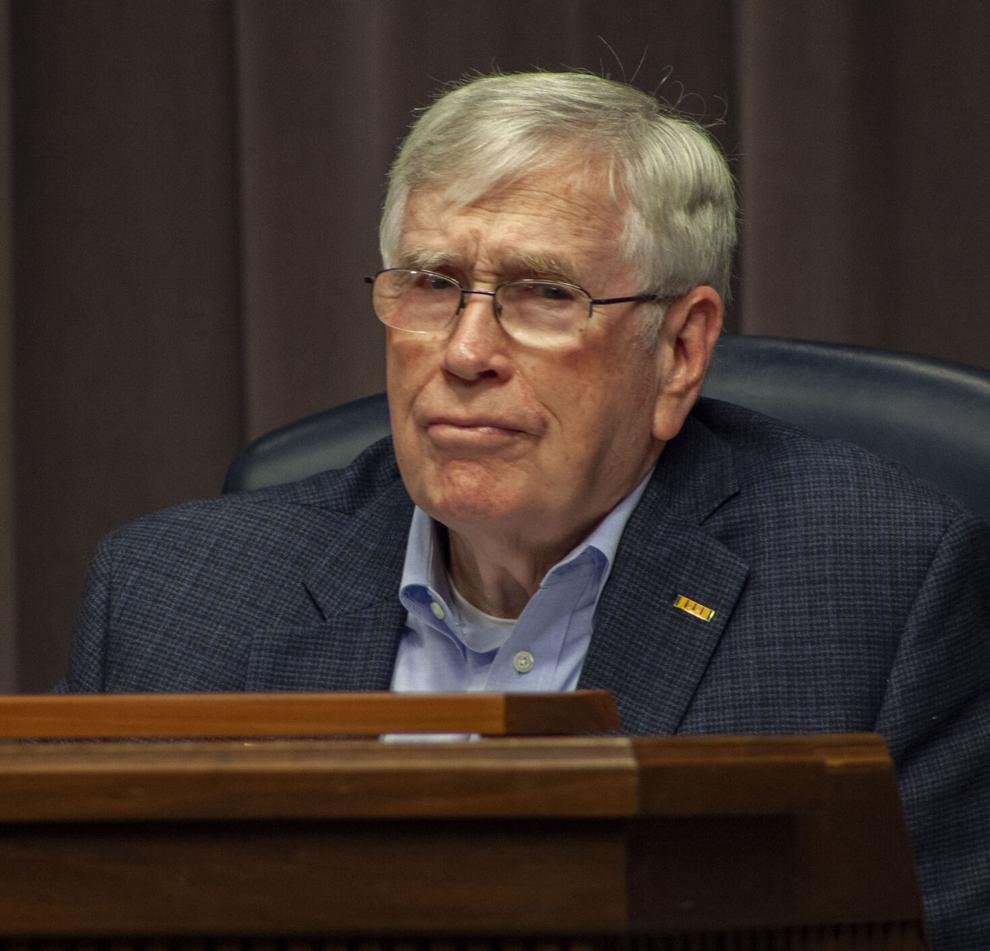 The Georgia chapter of the ACLU sent a letter to the board on Monday urging it to reconsider the move.
"Using a police academy as a polling place in a majority-Black neighborhood will likely deter voters from exercising their right to vote, may violate federal law, and will needlessly confuse voters," the letter read.
Citing the 1965 Voting Rights Act, the ACLU argued that Black voters being intimidated, even if that is not the intent of the county, could constitute a violation of the law.
The ACLU also argued in the letter that while most police are non-discriminatory in their duties, "many Black voters have understandable concerns about interactions with law enforcement."
Rahul Garabadu, a lawyer for the ACLU of Georgia, said after the meeting that the ACLU was encouraged by the board's decision to reconsider the move and hopes that board members vote to reverse the move next month.
"It's within living memory that many Black voters have been harassed, abused, and even beaten at the hands of law enforcement to exercise the right to vote," Garabadu said.
Asked if the ACLU would file a lawsuit if the board doesn't reverse the move, Garabadu said all legal options remained on the table.
"Even one voter who is deterred from voting in that way — that's too many," he added.
BackgroundThe board approved moving the polling place from Cooper Middle to the police academy at its July 19 meeting in a 3-2 vote, with Tori Silas and Jennifer Mosbacher opposed.
Silas was appointed by the Cobb Legislative Delegation and Mosbacher by Cobb Board of Commissioners Chair Lisa Cupid.
Silas, who chairs the elections board, asked Cobb Elections Director Janine Eveler to put the issue back on the agenda for Monday's meeting after receiving calls and emails from citizens opposing it.
Eveler explained Monday that the board has been trying to move polling places out of schools due to security issues. The county once had polling places at 63 schools — that number is now down to 29.
"Their mission statement really is to protect the kids and keep people out," Eveler said. "And our goal is to make free access so people can come in. And so we were finding more and more that those conditions were in conflict."
Gartland described the police academy as a "beautiful building" with ample parking and pointed out that many citizens go to the building for town hall meetings and to use government services.
"I don't think people are scared to come in there," Gartland said, later adding, "I really think that this is something that we don't need to be concerned about."
Board member Jessica Brooks, a Democratic Party appointee, in July had questioned whether there might be perception issues with the polling place but ultimately ended up voting for the move. Brooks said at the time she has received calls over the years from voters who felt intimidated by sheriff's deputies stationed at polling locations. Eveler, though, said the polling places have often requested the deputies because of security concerns.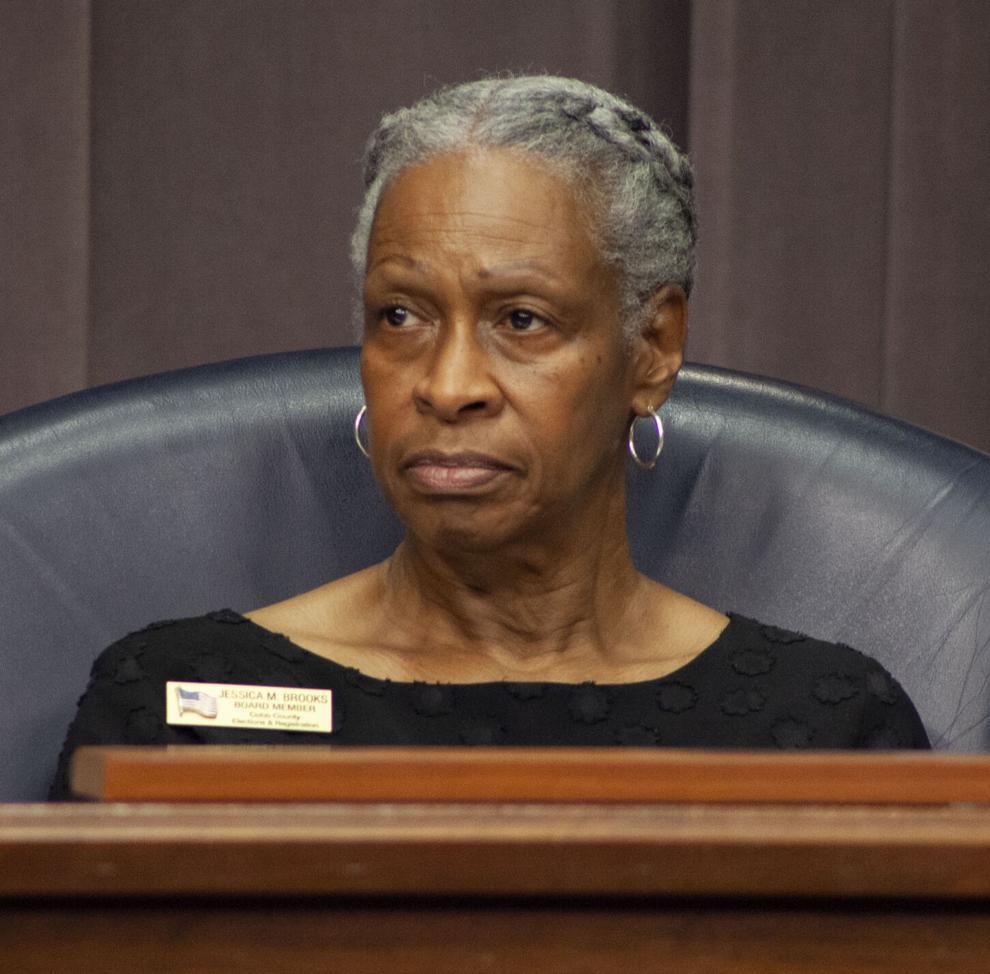 Brooks and Silas both agreed the recently built facility was accessible, clean and spacious but said they were concerned about voters' perceptions.
"I'm really not sure … this is a difficult decision," Brooks said.
Using the police academy for voting was suggested by Cobb District 4 Commissioner Monique Sheffield, Eveler said at the July meeting. Sheffield told the MDJ Monday that she had suggested it be used for early voting, but that Cobb police said they couldn't accommodate weeks of early voting, so the Board of Elections decided to use it as an election-day polling place.
"It's a public safety location, it's not a precinct — I think some may believe it's a police precinct. I've even hosted my town halls at that location. I've also had a job fair," Sheffield said.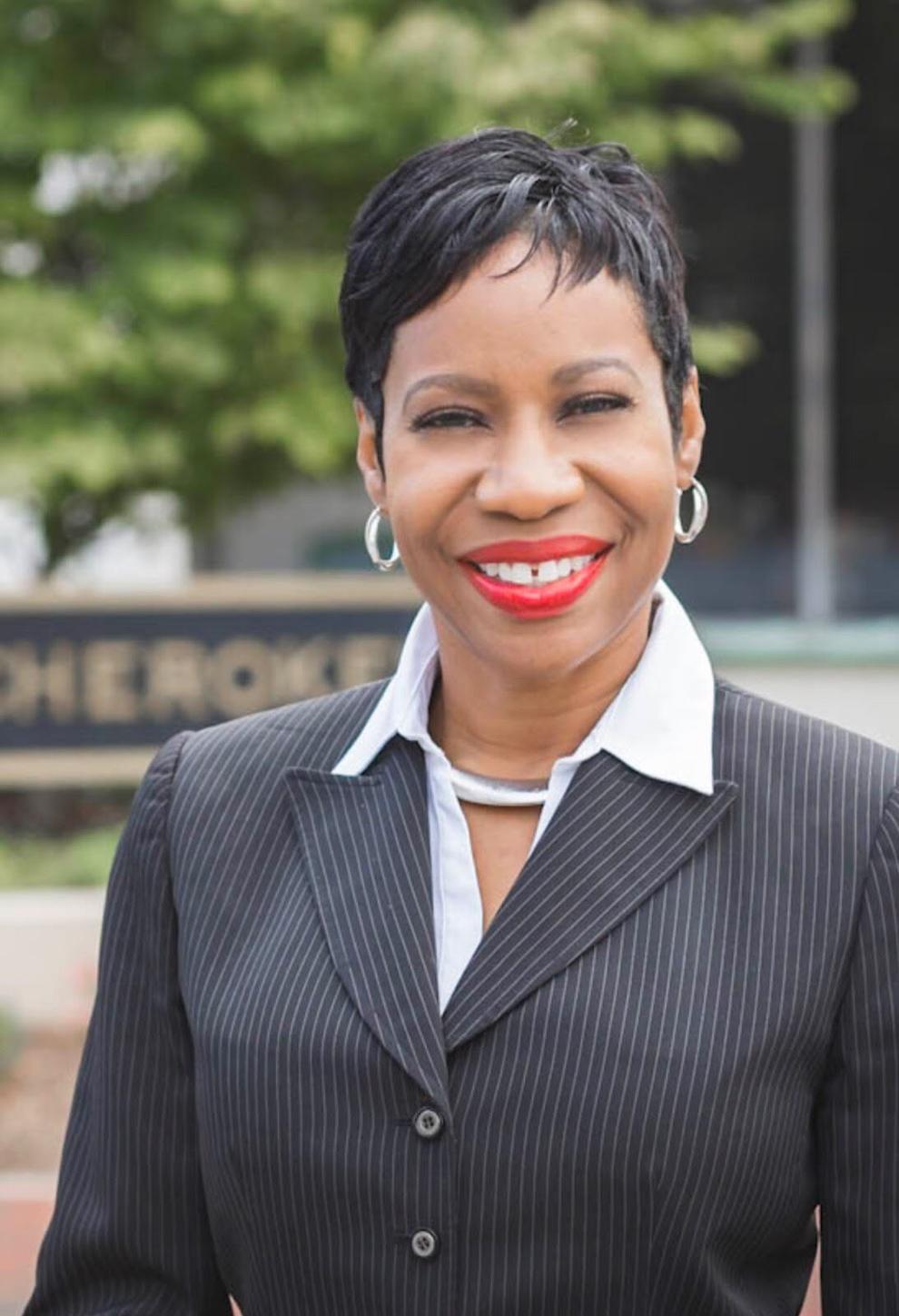 She later added, "I understand the apprehension for some, but for others, there is no apprehension, so I would leave it to the election board to figure out what would be best."