MARIETTA — Cobb commissioners are preparing to take a closer look at how the county's Special Purpose Local Option Sales Tax projects are managed amid concerns they're paying "way too much" to outsource the service.
Commissioners voted 4-1 at their regular meeting Tuesday to approve a two-year extension to the county's contract with Atkins North America, Inc. for management services for the 2005, 2011 and 2016 SPLOST transportation improvement programs.
The contract extension, from the beginning of 2020 to the end of 2021, is $19.8 million, bringing the total cost of the contract to $60.7 million.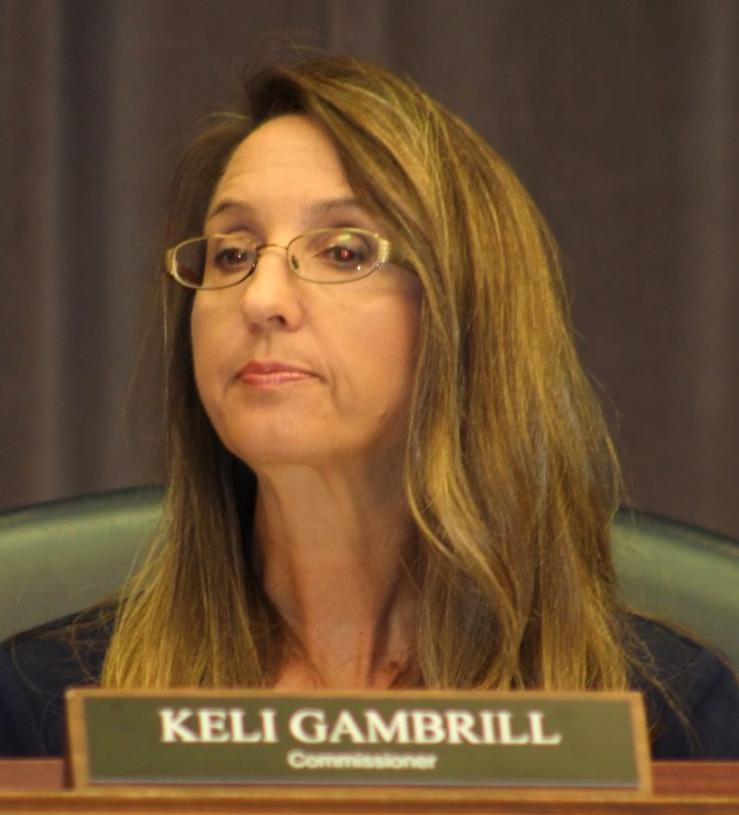 Commissioner Keli Gambrill was the sole dissenting voter although she did not add to the discussion about the agenda item.
"I think it's way too much money," said Commissioner Bob Ott, who nevertheless voted in favor of the extension. "Moving forward this needs to be addressed."
Ott said the management for parks and recreation programs under SPLOST added another $20 million or so to the $60.7 million the county has agreed to pay Atkins North America to manage transportation projects. He thinks the county's request for proposals for SPLOST management needs to be revised in case that could lead to other companies bidding at a lower cost.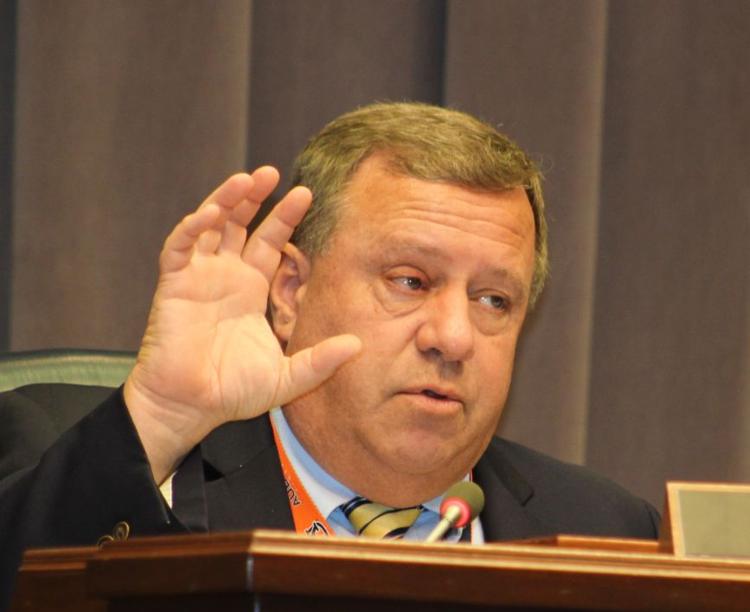 He conceded the county itself doesn't have enough employees to manage all the SPLOST programs, "but I just think this is a huge sum of money that's coming out of the SPLOST that could be done better."
"This is something I've had a concern about every year that it comes up," he said. "We have to work to get this number down, this is not going toward repaving, $60 million is like a year and a half of repaving."
Chairman Mike Boyce told Cobb Transportation Director Erica Parish she needs to sit down with the county's SPLOST oversight committee to have a fresh look at the management request for proposals.
"That may calm some of our fears or it may generate more, but let's see what that looks like," he said to Parish at the board meeting.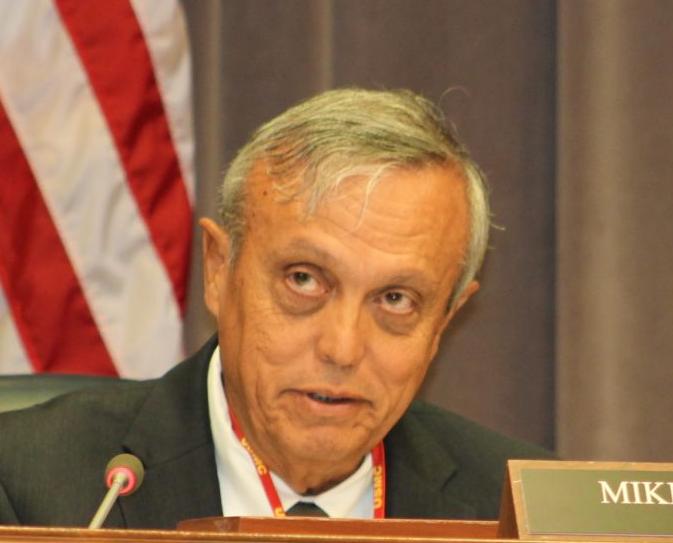 She explained there are still some unfinished projects within the 2005 and 2011 SPLOST programs that should be completed in the next year or two, and have added work hours to the 2016 SPLOST management.
"In 2015 we still had projects from 2005, because 22 projects from the 2005 SPLOST were deferred and the board approved an additional eight to be reinstated in 2013."
Likewise, Parish said some 2016 SPLOST projects will continue beyond the six-year SPLOST term ending Dec. 31, 2021, and into the county's next potential SPLOST if it's supported by voters in an election year referendum.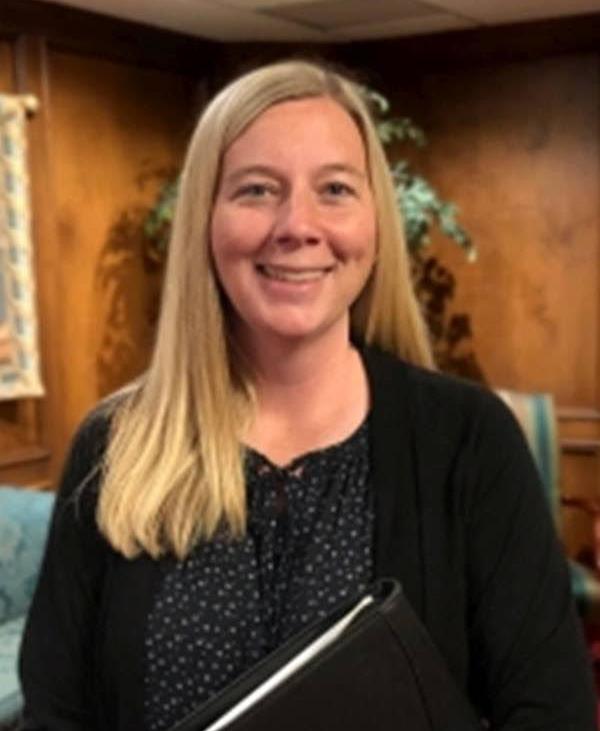 She said of all the 347 projects in the 2005 SPLOST program, five remain — three in the design phase and two under construction.
From the 2011 program of work, comprising 205 projects, six remain: three projects each in design and in construction.
Of the 211 transportation-related SPLOST projects from 2016, 110 have been completed, 54 are in design, 36 are in construction and 11 have yet to be started.
The regular billing rates for managing 2016 SPLOST projects, listed within the Atkins North America contract, range from $261.85 an hour for a program manager to $47.11 an hour for an assistant contract administrator.
There are 44 on-site personnel listed in the SPLOST transportation management contract, costing the county as much as $4,854 an hour if all work simultaneously.
Commissioners also took the following action at their regular meeting Tuesday:
♦ Approved development incentives worth $353,281 for a $76.2 million hotel beside the Cobb Energy Performing Arts Center. The 260-room hotel will be a Hilton Garden Inn & Home2 Suites by Hilton on an acre of land along Cobb Galleria Parkway beside the performing arts center, near the intersection of Interstates 75 and 285 in Cumberland. Plans include about 5,600 square feet of event and meeting space, a restaurant, a public rooftop bar serving food and the creation of 70 jobs over 10 years. Commissioners capped the permit fee at $5,000 and allowed sewer fees to be paid incrementally.
♦ Approved new 25 mph speed limits near Addison Elementary School, Brumby Elementary School, East Cobb Middle School, Lewis Elementary School and Teasley Elementary School, as part of a revised countywide list of speed zones and approved roadways for speed detection devices.
♦ Approved an additional $84,500 of spending on upgrades to the CobbLinc bus fueling and washing facilities in Marietta, which has so far cost upwards of $6 million since March 2015.
♦ Approved a $632,453 contract with Massana Construction, Inc. to repair the bridge over Rottenwood Creek on Windy Hill Road.
♦ Approved a new policy allowing full-time employees six weeks of paid parental leave for a newborn or newly adopted baby. To be eligible for the paid leave, employees must have at least one full year of service with the county and have worked at least 1,250 hours in the past 12 months.
♦ Approved a request from Cobb County District Attorney Joyette Holmes to reclassify a position in her office to that of chief of staff, with no change in that employee's existing salary.
♦ Approved the use of condemnation proceedings, if required, in respect of five county transportation projects comprising land acquisition negotiations to allow road safety improvements around some schools, intersection upgrades, drainage improvements and the creation of turning lanes, sidewalks and trails. These five projects include work on New Macland Road, Mableton Parkway, Cherokee Street, Factory Shoals Road and Acworth Due West Road.
♦ Approved a contract extension worth just over $7 million with Jacobs Project Management Company for construction management services through fiscal year 2020.
♦ Approved the demolition of another four buildings at the Arlington Park at Wildwood apartment complex, as part of the Windy Hill Road/Terrell Mill Road Connector project.