MARIETTA — His smile could light up a dark room, friends and family would say. He thrived academically, being inducted into the National Honors Society his junior year and named a University of Georgia National Merit Scholar. A stellar athlete in both football or soccer, his coaches held him in high regard.
In 1995, that all came to an end. Holden Layfield ended his life.
Many wonder how that could happen to someone like Layfield. What many didn't know was he had a battle raging in his mind and how that battle changed his life.
Layfield began to self-medicate using drugs and alcohol. He lost interest in sports and school. He began hanging out with a new group of friends. He was arrested and charged with breaking and entering a home, his family said.
Layfield began to hear voices in his head.
He was diagnosed with schizophrenia, which is described by the National Institute of Mental Health as a chronic and severe mental disorder that affects how a person thinks, feels, and behaves.
September is Suicide Prevention Awareness Month and the Cobb chapter of the National Alliance on Mental Illness brought awareness by hosting a candlelight vigil at Glover Park in Marietta Square.
The candlelight vigil honored those who are direct and indirect victims of mental illness and gave space to those that wanted to share their testimonies on how they have been affected. The vigil was also a way, the organization says, for NAMI to share information with the community on how to organize and talk about mental illness openly in order to dismantle the stigma society has put on mental illness.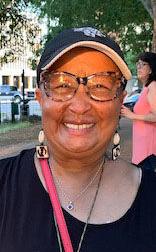 Adrienne McGahee-Jackson, a retired school social worker of 30 years, now a therapist in private practice intentional counseling and coaching, reached out to NAMI in hopes to continue her work after she retired.
"I became involved in outreach because there are a lot of mental health issues and there's a stigma that we need to get rid of," McGahee-Jackson said. "I try to refer a lot of my families to NAMI and they find a lot of resources and very good programs that are very beneficial."
Some of the treatment NAMI provides is inpatient and outpatient care, the Georgia Crisis and Access line and the National Suicide Prevention line.
"Mental illness is just like physical illness. It's something that happens to people who may suffer from anxiety, depression and stress, especially in today's world. A lot of people are just dealing with a lot of issues, but hope is available. It's important not to be silent. Break the silence," McGahee-Jackson said.
Speaker Bob Layfield and his wife Brenda Layfield were in attendance to share their family's story regarding Holden's Layfield's suicide at 19 years old. Bob Layfield described his son as vibrant, optimistic and full of life. Bob Layfield said his son's creative spirit still lives on today. A film titled "Holden On," written and directed by Tamlin Hall, a schoolmate of Holden Layfield, is seen across the country and has helped many teens and young adults become knowledgeable about mental illness.
Bob Layfield and his wife couldn't understand their son's transformation until he told his father he heard voices. They took their son to a doctor where he was diagnosed with schizophrenia. Holden Layfield began taking the medication prescribed, which led him to feel stoic and unadventurous, unlike himself, his parents said.
"The rain fell on our lives in 1995 when Holden ended his life," Bob Layfield said of his son's suicide. "For anyone that has experienced something like that, you know that there just are no words."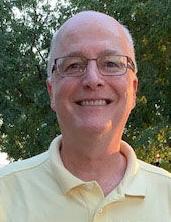 According to Peter Lyons, NAMI's Cobb president, suicide is the second leading cause of death for ages 10 to 35. The rate of suicide continues to grow. It is the 10th cause of death in the United States, Lyons said.
The only way to reduce the rate of suicide is to speak up and speak out, NAMI advises its clients. NAMI and similar organizations have formed to advocate, teach, and lead the charge on suicide prevention.
On Saturday, NAMI Cobb Team Stigma Busters will be hosting a walk to raise funds and create awareness. Their goal is to raise $250,000 to support The Georgia Crisis Intervention Program, local resources, education and state and local advocacy. The walk begins at Clark Atlanta University Panther Stadium in Atlanta, beginning at 9:30 a.m. Visit NAMICobb.org to register and to receive more information on the Team Stigma Busters walk.