State Rep. Bert Reeves challenged remarks state Sen. David Shafer made about his adoption bill at the Cobb GOP on Saturday.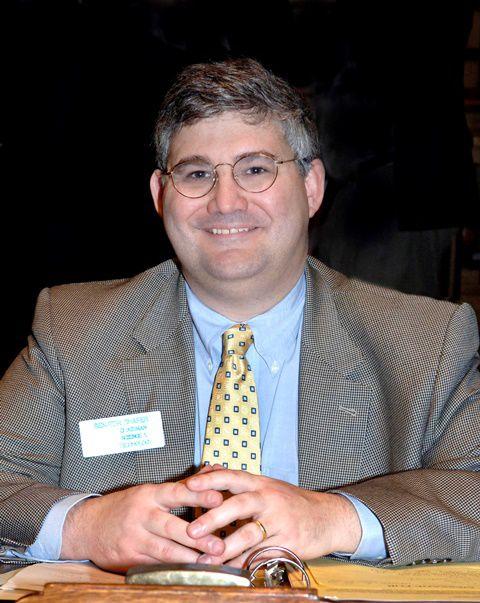 Shafer maintains the bill would make adoptions more expensive in Georgia. Reeves says the evidence doesn't bear that out.
One of the things Reeves' bill would allow is for adoptive parents to provide reasonable living expenses to a birth mother in private adoptions, as overseen by a judge. Such expenses are already allowed in agency adoptions.
Yet Shafer, who is running for lieutenant governor this year, is opposed to that change, saying adoptions in states that make that allowance balloon to the $30,000 range.
"I want to make sure that we don't unintentionally make it more expensive or more burdensome for parents to adopt," Shafer told the Cobb GOP.
Reeves, who spoke to the GOP later in the meeting, reminded the audience that the Georgia House had for the third time unanimously passed his adoption bill last week.
"So Sen. Shafer, if you are still here, I challenge you and I urge you to lead on Monday morning when we are back in session," Reeves said. "I challenge you to lead on this issue and to get this bill passed through the Senate on Monday so that Gov. (Nathan) Deal can sign this bill as soon as possible for the thousands of Georgians and children that need this legislation to help them in adoptions, that they will get that help."
So who's right, Shafer or Reeves?
Justin Hester, with the Norcross firm Hester Outman, handles interstate adoptions and is president-elect of the Georgia Council of Adoption Lawyers. Hester points out that Georgia's bordering states allow for living expenses to be paid in private adoptions in addition to agency adoptions. Hester said he handles between 50 and 75 adoptions a year and has never seen a private adoption in the $30,000 range as Shafer claimed.
"I don't know where those numbers are coming from," he said.
A point that seems to be missing in the debate, Hester believes, is that the reasonable living expenses at issue is not an exorbitant sum. The sum in question, he said, is usually a few hundred dollars a month to cover the birth mother's rent or utilities.
"We're just not talking about significant numbers. I would estimate the additional cost to the couple ultimately in an adoption would be pretty minimal. Maybe a couple thousand," he said.
Adoption attorney Mike Jennings is based in Chattanooga and licensed both in Tennessee and Georgia. Jennings said Tennessee law, which allows reasonable living expenses for the birth mother in private adoptions, has not caused the cost of private adoptions to rise in the Volunteer State.
"Not at all," Jennings said. "Actually, the current Georgia system adds far more cost than the Tennessee system, because of the need of hiring an outside agency to make the disbursements as opposed to just tracking those internally in our office when we are already working on the case," he said.
Likewise, adoption attorney Drew Whitmire, who practices in Birmingham, Alabama, said the cost of adoptions in his state has not risen just because Alabama allows for living expenses in private adoptions. Whitmire balked at Shafer's $30,000 number.
"Not a chance in hell unless you got a crooked lawyer," Whitmire said. "You can't be paying a birth mother $30,000. We categorize that as a felony in our state for both the birth mother and the couple," he said.
Whitmire said the living expenses could run on average $850 a month for three months.
"It's got to come back to the court to approve at the end. So you go into these things knowing you can't do $30,000. The court's not going to do it and you just might have a felony," he said.
Reeves says Shafer used numbers that are "significantly contrary" to what the experts have found.
"… if allowing living expenses in private adoptions raises the cost of private adoptions, then why are all our surrounding states — which allow living expenses — sitting at about the same averages, in cost, as Georgia currently is? So for your average, uncontested adoption, he's provided no proof of his claims," Reeves said.