Bon Appetit, Marietta! The inaugural Marietta Square Restaurant Week will take place March 6 through March 11 and is sure to please even the pickiest of eaters.
Participating restaurants on and around Marietta Square will be offering three- to five-course meals during this special week, ranging in price from $15 to $35 per person (not including tax or gratuity), along with limited time pricing on select dishes.
Reservations are required to order off of the special menus and availability is limited, so be sure to make reservations to one or more of the restaurants you want to visit.
Sponsors for this first-ever event are Marietta Food Tours, Marietta's New Theatre in the Square, Amazon Ticketing and Events and Lenny's Hair Salon.
For more information and to browse the Marietta Square Restaurant Week menus, visit restaurantweekonthesquare.com or follow Marietta Square Restaurant Week on Facebook, Instagram and Twitter.
Restaurants participating in the event
Piastra Restaurant
45 West Park Square Marietta, GA 30060 Phone: 770-425-9300 Website: piastrarestaurant.com Style: Italian
Freckled & Blue Kitchen
547 Atlanta St. SE Marietta, GA 30060 (Just South of the Square) Phone: 678-214-5564 Website: freckledandblue.com Style: Texas-inspired smoked BBQ and contemporary Southern
Hemingway's Bar & Grill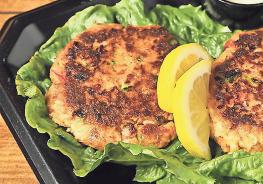 29 West Park Square Marietta, GA 30064 Phone: 770-427-5445 Website: hemingwaysmarietta.com Style: American
House of Lu Marietta
89 Cherokee St. Marietta, GA 30060 Phone: 770-794-8831 Website: houseoflu.com Style: Vietnamese Pho and Chinese cuisine
Pier 213
Address: 35 South Marietta Parkway SW Marietta, Georgia 30064 Phone: 678-290-8170 Website: facebook.com/pier213seafood Style: Seafood
Shillings on the Square
19 North Park Square Marietta, GA 30060 Phone: 770-428-9520 Website: shillingsonthesquare.net Style: American
Stockyard Burgers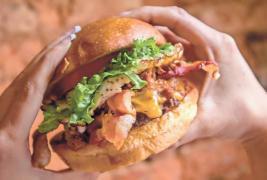 26 Mill St. Marietta, GA 30060 Phone: 678-503-2760 Website: Facebook.com/stockyardburgers Style: Burgers
Taqueria Tsunami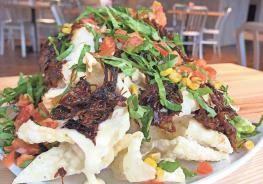 70 South Park Square Marietta, GA 30060 Phone: 678-324-7491 Website: taqueriatsunami.com Style: Asian and Tex-Mex fusion
The Marietta Local
148 Roswell St. NE Marietta, GA 30060 Phone: 770-794-2299 Website: themariettalocal.com/
Style: Southern breakfast and lunch
wr Social House
25 N Park Square Marietta, GA 30060 Phone: 770-792-9995 Website: wrsocialhouse.com Style: American