AUSTELL — After three decades under one mayor, Austell is a hotbed of campaign activity as four candidates vie for the city's top position, to be decided election night on Nov. 5.
Ollie Clemons, former mayor pro tem, was sworn in as acting mayor on July 1, taking over from longtime mayor Joe Jerkins, who left office at the end of June, citing difficulties related to Parkinson's disease.
Clemons is serving the remainder of Jerkins' term, through December, and is running on the basis he's the most experienced of the four Austell residents campaigning for the mayoralty starting January 2020.
He's up against business owner Ikaika Anderson, management consultant Cindy Thompson and general contractor Chris Djonis — all newcomers to the city government.
This week the Austell mayoral hopefuls fronted a debate attended by around 100 people at Woodstock Church Austell on Love Street in the city center.
Each promised to prioritize economic development, city rejuvenation and beautification, public safety, children's education and recreational resources, as well as government transparency.
A 15-year Austell resident, Clemons highlighted the training he has had in his six years as an Austell City Council member, including around 250 hours of "continued education credit in city government and leadership."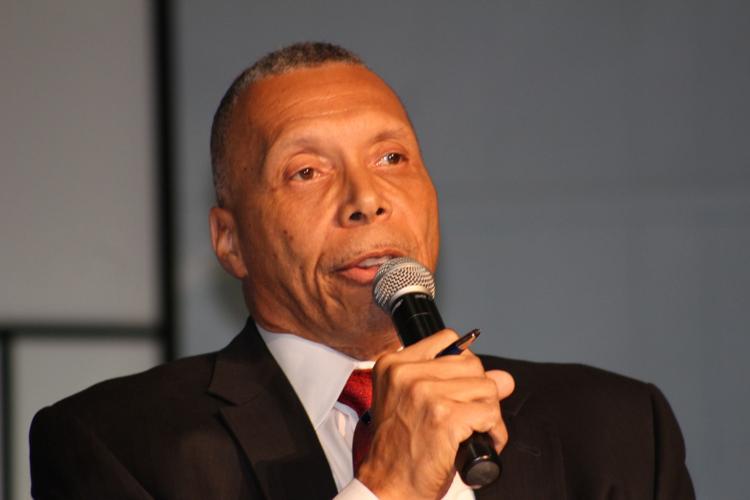 "In that time I was able to be a part of a lot of initiatives that helped people," he said. "I want to continue what we started, such as the revitalization of our downtown, which I've been instrumental in."
Clemons said the city's doing well financially and is on track to maintain service levels without tax hikes.
"We're in the best financial position that we've ever been in, and that's something to be proud of. We're probably in the best financial position of any city in Cobb," he said.
Djonis, who has his own contracting company, promised his firm would "never, ever" bid on a city project if he was mayor, and pledged to donate his first year's salary, if elected, to a special project or for distribution among the city's poor and/or law enforcement officers.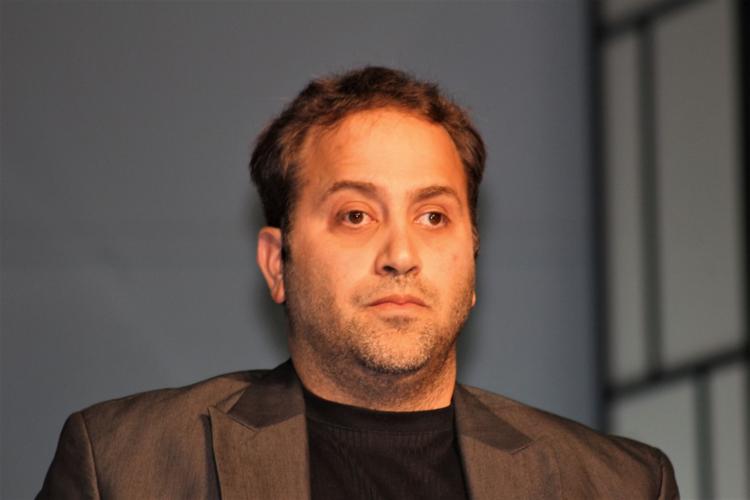 The Austell mayor is paid around $36,000 a year.
"I believe in full transparency, no deals behind closed doors," Djonis said, adding that he was first attracted to Austell by its strong sense of community and "yesteryear" charm.
Djonis has lived in Austell nine years and campaigned for mayor in the last election, losing to the incumbent Jerkins by around 80 votes.
"This time, I hope to win," he said. "I believe we should preserve the character of our city. Austell is at a crossroads and all it needs is a slight push in the right direction."
Anderson, a 25-year Austell resident, grew up in the city and currently serves as vice president of its business association.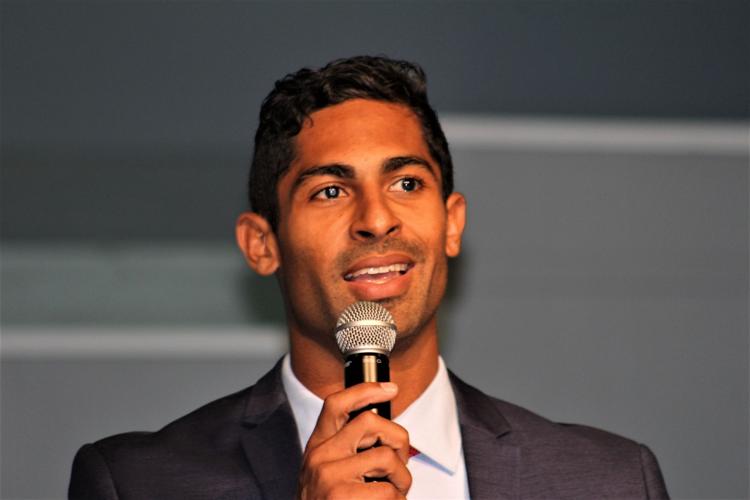 He wants to see Austell's schools better supported to allow students to reach their potential, and also hopes to attract more residents and businesses to the community if elected.
"We love the small-town charm of Austell and we need to take full advantage of that," Anderson said, suggesting a downtown development authority could be established to drive projects.
He said Legion Field, a sports and recreation park on Powder Springs Road, could be better utilized for youth activities.
Thompson, who has lived in Austell three years, said she will bring new ideas "to excite the community again" and work with council staff to "prepare the city for marketing."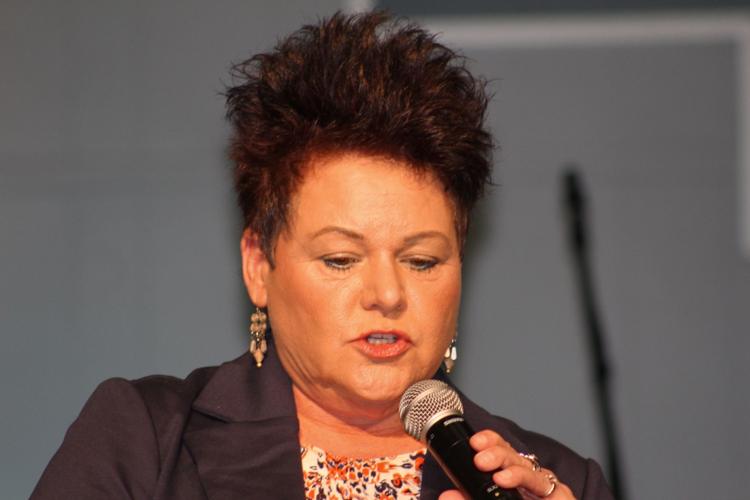 Austell's hidden attributes, such as its proximity to downtown Atlanta, SunTrust Park and the airport, should be highlighted to attract more residents and businesses, Thompson said.
"Austell is a great location; it's 30 minutes from everything," she said.
A self-described "people-person," Thompson said she would use her "social talents" to help grow the city if given the opportunity to be mayor.
She also promised to ramp up code enforcement efforts to rid the city of trash and eyesores, as part of enticing newcomers.
Debate attendees raised several issues during question-and-answer time, including a lack of things for children and youth to do in the city, a desire to keep Austell taxes low, and demand for affordable apartment-style housing for seniors.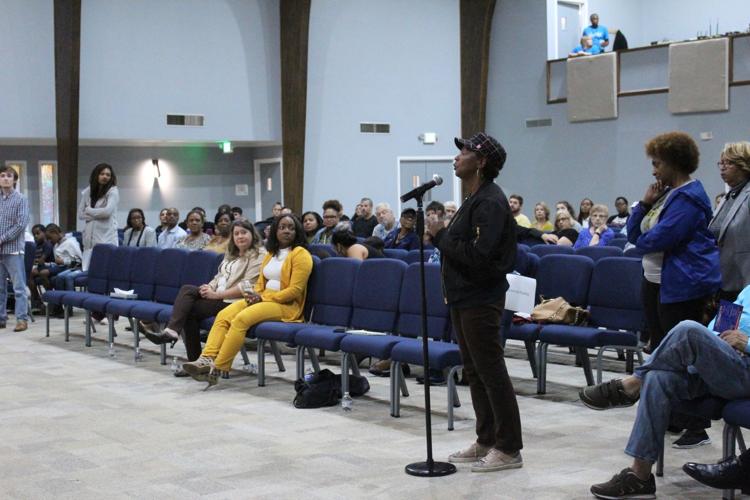 One woman, complaining about the lack of noise buffers she said were supposed to be installed by Norfolk Southern Railway, told candidates "we are people and we do have feelings."
Several women also said they've struggled to get Austell police in response to 911 calls, claiming officers are often instead dispatched from jurisdictions outside the city, including Douglasville.
All the candidates said they would support some incentives, such as take-home cars or signing bonuses, to entice more law enforcement personnel to Austell, in response to additional comments at the meeting about the city's police force having no extra hires in two decades.
Anderson said the city spends around $200,000 annually on overtime for its police officers, indicating there could be enough money for an extra hire, but he would prefer to base law enforcement salaries on education as an incentive.
Thompson agreed, doubtful as to whether signing bonuses were necessary.
The four candidates were also asked whether they would support the hiring of a city manager for Austell to oversee the daily running of the city's various departments. When Jerkins was mayor, he also served as city manager.
Each indicated benefits of such a role, providing it's something the city could afford.
"We have a lot of issues going on with the city's finances," Djonis said. "In audits done every year there are deficiencies, errors, fraud and broken state laws. We all need to make sure our tax dollars are appropriately used."
Anderson suggested establishing committees for specific initiatives if a city manager is too expensive.
"That will ensure we're reaching every aspect of the city and we have people that focus on those invisible things," he said.
All four candidates vowed not to raise taxes if elected, unable to cite any reason to do so.
"Our taxes aren't just among the lowest in the county, they're among the lowest in the state," Clemons said. "No one likes taxation."
Three of the six candidates for Austell council positions were also part of the debate Tuesday night.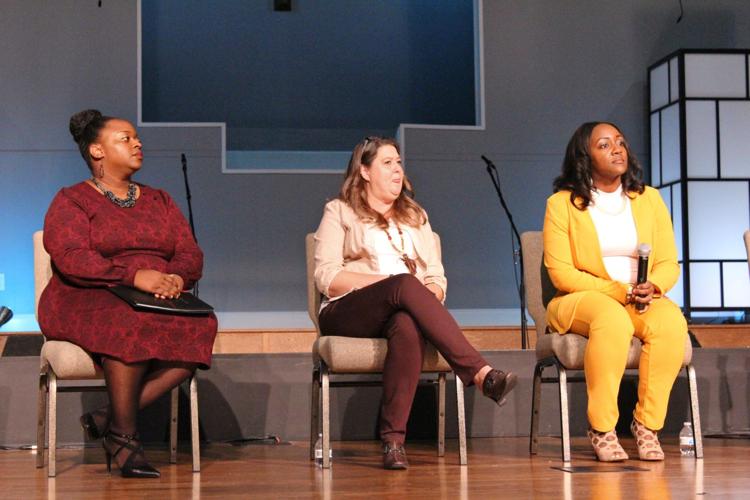 Melanie Maria Elder, a supervisor, and Sarah Shurden, a Realtor, spoke about why they should be elected to the council's at-large Post 1 seat, vacated by Clemons when he became acting mayor.
Shontae Brown, a budget analyst who's running against plumber Devon Myrick for the council's Ward 2 seat, joined Elder and Shurden on stage during the second part of the debate.
Elder toted the establishment of a youth council as a means to ensure Austell's future residents have a say in their city's development, and suggested a senior council could also make retired citizens more involved.
Brown said the city's police officers should implement community outreach programs and initiatives proven to be successful in other jurisdictions, such as "Coffee With A Cop" and phone applications that alert users to emergencies in their neighborhoods.
"I want to bridge the gap between the community and police," she said.
Shurden, a company owner involved in the city's business association, said she moved to Austell with her husband after they accidentally fell in love with the community while "flipping" a house there.
She said she wants to encourage more community events to bring residents together.
A quiet zone, shielding businesses in the city center from Austell's railroad-related noise, was Shurden's suggestion for helping brand the city to attract economic development.
Other candidates in the Austell elections on Nov. 5 are Valerie Anderson, the incumbent for the City Council's at-large Post 2 seat, and Sandra Leverette, the incumbent for the Ward 4 seat. Both are running unopposed.
The council's Ward 1 and Ward 3 seats, held by Marlin Lamar and Randy Green, respectively, are not up for election this year.