IF MARIETTA'S DOWNTOWN SQUARE was a Monopoly board, Philip Goldstein would be dominating the game. Goldstein owns the bulk of buildings around Glover Park — restaurants, shops, office space — so there's no better person to ask about the impact the coronavirus has had on downtown merchants.
Around Town gave the former longtime Marietta councilman a call to see how the Square and his tenants are doing.
Here's a quick Q and A with the former Marietta councilman:
AT: Over the years you've acquired multiple downtown properties. Just how many of the properties around the Marietta Square do you own?
PG: I and my family own approximately 2 1/3 sides of the Marietta Square and multiple properties off the Square.
AT: So if you take out East Park Square where the government buildings are, if the math is correct, you own close to 80% of the properties surrounding Glover Park. Can you describe your tenants … what type of businesses and can you list some of them our readers would be familiar with?
PG: Restaurant, bar, entertainment, event, art galleries, antique, food, wine, retail, printing, communications, photography and office. Specifically, Marietta Pizza Company, House of Lu, Sugar Cakes, Australian Bakery, The Local Exchange, Rocket Fizz, Satoria, L on North, Mac's Chophouse, Taqueria Tsunami, Butcher and Baker, WR Social House, Rhinos and Rhinestones… …Sara Jean's Ice Cream, Piastra, DK Gallery, Hawg & Ale Smokehouse, Johnnie MacCracken's Celtic Pub, Marietta Wine Market, Silla del Toro, La Cubana, Shop til You Drop, Park West Vintage, The Corner Shop
AT: You mentioned that you have been working from your downtown office each day since the pandemic began. Can you describe the traffic downtown over the course of the last five months?
PG: When COVID first hit, it was a ghost town. Very few people or cars were around. Most parking lots were empty. It slowly came back as time went by. It still has a ways to go.
AT: How are your tenants doing?
PG: It depends on the tenant. To my understanding, some are still not open for in-person attendance at the physical location ... Earl and Rachel Smith Strand Theatre, Theatre in the Square, The Lyric Studio and Georgia Dance Conservatory. Some of those are doing online offerings. They are likely the hardest hit. Most others are open, but most are still struggling to survive or reach where they were before this first hit.
AT: Have you lost any tenants since the pandemic began?
PG: I have lost a few office tenants. Fortunately, not other types.
AT: You have your pulse on downtown Marietta …. are there businesses other than your tenants that are struggling or have closed that you know of?
PG: Yes. There are some food locations that have closed. Many are still struggling.
AT: How about the entertainment venues? How are they doing?
PG: We own the Earl and Rachel Smith Strand Theatre, Theatre in the Square and The Lyric Studio. I believe they are the hardest hit as well as the event facilities, such as The Loft Art Gallery at 120 South Park Square, The Brickyard at 129 Church Street, Glover Park Brewery Event Venue at 65 Atlanta Street and The Foxglove at 54 Atlanta Street. We do not own the Brickworks or Glover Brewery.
AT: With the courthouse partially closed, that must reduce the amount of foot traffic, especially at lunch time. How much has this impacted the Square?
PG: Quite a bit. Obviously, it has impacted the Square by having less people walk around and shop. We need to have things fully open again to reach close to normal.
AT: And when will normal be? We're going to ask you to peer into your crystal ball. When might we see things the way we did before the pandemic?
PG: I think we still have probably at least a couple of months before we see a continued uptick. So that's my guess. I hope I'm wrong on that and it happens sooner.
---
THE RIGHT TO KNOW: In part, a public official's job is to keep the public informed. The free flow of information has never been more important than it has during this pandemic.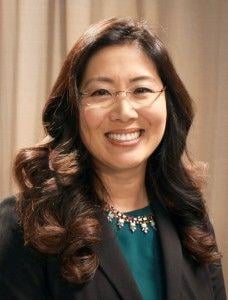 Which brings us to Dr. Janet Memark of Cobb-Douglas Public Health.
As the director of that organization, Memark is to Cobb and Douglas counties as Dr. Anthony Fauci, director of the National Institute of Allergy and Infectious Diseases, is to the nation.
But where Fauci has been eager to give live interviews — at times to the dismay of his boss, President Trump — Memark has yet to grant a single interview to the Marietta Daily Journal without demanding to see questions in advance.
She has been quoted on several occasions in this paper, but in each case required questions be emailed. All the while, people were desperate for information: What exactly is social distancing? How dangerous is this virus really? Is it safe to get takeout? To get a package in the mail? To go for a walk in the park?
That time has since passed. We might still be learning about this virus, but attention has shifted from what we're fighting to how to fight it. Elected officials in Cobb boast about talking weekly, daily, at the top of every minute to public health officials as they make decisions about what to postpone, where to send federal aid, etc. But good ol' question-and-answer sessions between the media and the good doctor are as rare as a quick turnaround on a COVID-19 test.
So AT thought it time to sit down and have a proper interview with Memark. When asked by Memark's spokesperson for a list of questions, MDJ reporter Aleks Gilbert said he wouldn't oblige but shared the topics he'd like to cover: "an explainer on what case, testing and hospitalization numbers mean and how people should go about their lives with all that in mind." Basic stuff.
Through her spokesperson, she declined. When asked why, Gilbert was told: "Dr. Memark would prefer to have the questions up front. If not, then she will need to decline the interview."
AT finds this response singular among MDJ sources. While not an elected official, Dr. Memark is a public official. We gently remind her that working with the press to keep the public informed remains part of her job.
---
LONG AND WINDING ROAD: A land squabble between the former owners of what is now Mabry Park and the county looks to be heading into negotiations.
The longtime Cobb County family says county officials took advantage of them when they sold a chunk of their farmland for the park that opened last year at 4466 Wesley Chapel Road in northeast Cobb.
Over the weekend, a sign was spotted at the park accusing Cobb officials of deceiving the family in the acquisition process, saying the county "broke the rules and took advantage of two elderly Mabry family members." The sign, which also directed people to the website, MabryFarm.com, has since been taken down. The website, which is still up, presents mostly innocuous content such as a history of the farm and family. But if you click the "Mabry Park Road" link, you can read Jim Mabry's grievances against the county.
According to Mabry, the family had intended a 50-foot-wide road through the farmland become a county public road, and had said as much in the deed when they sold the land to the county.
The family gave easements to the county for a public road, and were given construction drawings that showed a public road, but later realized the plans had changed and there was no longer such a provision on the drawings - just parkland. The lack of a public road prevents family members from building a house on their property and being able to access it.
Mabry says the family could sue, but he believes the county would prolong court proceedings and make it too expensive.
He sent a letter to Cobb County Parks senior project manager Tom Bills, copied to commissioners Bob Ott and JoAnn Birrell and Cobb County Parks Director Jimmy Gisi:
"We were disappointed in you because we trusted you and we did not think you would take advantage of two elderly Mabry family members," the letter reads, per Mabry's page.
When AT reached out to Ott for a response, he shared that he is in talks with Mabry and county staff to resolve the issue. He did not elaborate beyond saying "I don't think it's appropriate to have a discussion about it in the newspaper."
AT points out that the sign placed at the park and the website already placed the dispute in the public arena, including discussions on social media among nearby residents.
---
TRADITUM INTERRUPTUS: Thanksgiving weekend just won't be the same with the announcement that SEC football is limiting games to conference opponents. That means the in-state rivalry, known as clean, old-fashioned hate, between UGA and Georgia Tech won't be played due to coronavirus. The Bulldogs and Yellow Jackets have squared off on the gridiron 114 times, first playing in 1893. And have met each other on the football field for 94 years in a row since 1925. For those who keep track of such things, Georgia leads the series with 68 wins to Tech's 41. The teams have tied 5 times. Hate to see that tradition interrupted.