It's hotter 'n blue blazes. That means it's time to cool off in Acworth, home to four beaches on Lake Allatoona and Lake Acworth. GO!
"These beaches are the perfect settings for picnics, building sand castles and cooking at one of the many provided charcoal grills within the park (no outside grills allowed)," said Acworth Tourism Director Kim Watt.
Cauble, Proctor Landing, Dallas Landing and South Shore Parks are all open seven days a week. Dallas Landing Park and Proctor Landing Park are free to Acworth city residents and $5 to non-residents during the week and $10 on weekends. Cauble Park and Southshore Park are free during the week and $10 and $5, respectively, on weekends.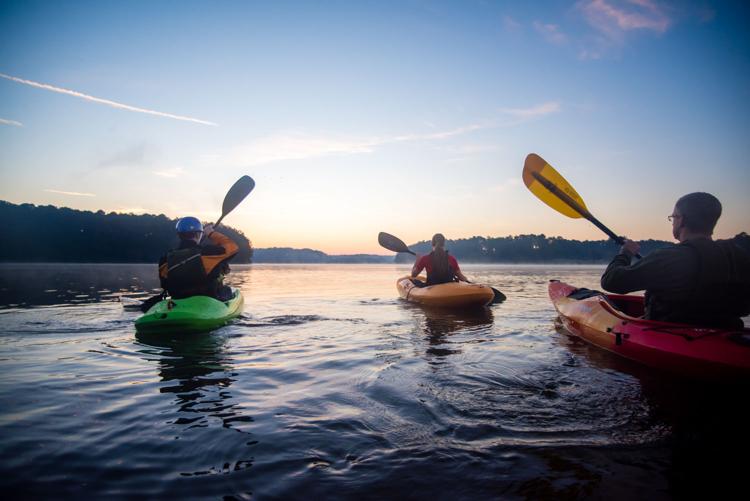 "You have all of the amenities of a beach without having to leave metro Atlanta. Whether you are interested in working on your tan, playing in the water or trying your hand on the StandUp Paddle Board, there is something for you," Watt said.
Acworth Beach at Cauble Park, Dallas Landing and Proctor Landing feature onsite rentals. The City of Acworth partnered with Appalachian Outfitters to offer Kayak and StandUp Paddle Board rentals for four hours at $45 and peddle boat rentals for four hours at $60. Hourly and daily rates are also available. Hours at each location are 10 a.m. to 5 p.m., unless there is a larger than normal demand.
Reservations are available online at appoutga.com, by calling 678-742-8199 or onsite at any of the beach locations. There are no age restrictions, but for minors, guardians are required to sign a release.
Discover the charm of Acworth and all of the sunny fun it has to offer. "Acworth is the only community in the metro area that has four beaches in their community, which also happens to be in close proximity to our historic downtown. After you leave the beach, you can stop at any of our award-winning restaurants for a treat that is sure to impress, or maybe do a little shopping while on Main Street," Watt said.