Over 1,000 families in Cobb and two nearby counties have had their medical bills wiped thanks to the generosity of an Acworth church.
Freedom Church on Cobb Parkway donated just over $1.65 million to pay off the medical debt of 1,043 families, by partnering with RIP Medical Debt, an organization which facilitates such arrangements.
The majority of the money went toward freeing Cobb families of medical debt, with $1.34 million allocated for families in the county. Families in nearby Paulding and Bartow counties had debt of around $169,000 and $140,000 respectively paid off.
Per RIP Medical Debt's website, the organization works with churches and other donor entities that raise money, which RIP uses to buy large bundles of medical debt, and helps to "forgive" that debt with no tax consequences to donors or recipients.
Locally, it means the Acworth church got to make a sizable difference in people's lives and over 1,000 families now have no medical bills to worry about.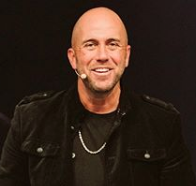 "We wanted to bless as many families as we possibly could," said Pastor J.R. Lee, the church's lead pastor, in a news release on the initiative. "We know that there are many in our community that are struggling in unimaginable ways financially and we wanted to spread hope during a difficult time in our community and around the world because of COVID-19. We pray these families can find at least some relief this week knowing these debts have now been paid in full on their behalf."
Those whose debt was wiped are just learning of it, with notices mailed around Easter.
Freedom Church doesn't know who its money helped. It told RIP which counties it wanted to help, and "they handled all that side of things," said Austin Porter, executive pastor (experiences) at the church.
RIP says it identifies those "in or near the poverty level" to prioritize those most in need.
"We buy up their debt and forgive it," the company's website states. "Then we send forgiveness notices to the benefiting families, and subsequently help the recipients repair their credit reports — renewing their access to opportunities and resources that will allow them to rebuild and recover."
Porter told the MDJ no families have contacted the church to acknowledge the gesture, yet.
"It would be cool to know at some point," he said. "We are very excited about it. But we generally did this out of the love in our hearts that we have for people in our community, without knowing who any of them (recipient families) were. It was truly a blind gift, if that makes sense."
The church told its 2,000-plus active members its plan for the medical bills donation and raised money for the initiative, Porter said.
"Each year we do an end-of-year giving, it helps us expand on what we do," he said. "We heard about this opportunity and knew at the time that medical debt unfortunately had been crushing for families and we wanted to do what we could. It seemed to come at just the perfect time for folks, not having to worry about that medical debt anymore."
Porter said the church's annual giving initiatives had never reached $1.6 million before, and members are grateful for the opportunity to be able to put so much money to good use.
"We were able to receive an offering that allowed us to be able to make this happen," he said.
Freedom Church, at 3611 Cobb Parkway, has been in Acworth since 2008.