In times like these, the good in people shines.
If you know of an instance of benevolence — on any scale — and are willing to share with MDJ readers, tell us your story.
Monday, Nov. 30
On the morning of Thursday, Oct. 29, the tropical storm caused widespread damage across Cobb County.
The high winds had knocked down a 150 year old oak tree on our property and it was across our driveway. My wife and I, along with my daughter and six year old granddaughter, began the difficult task of sawing the tree limbs trying to clear our driveway.
My mother-in-law, who is 96 years old, had a doctors appointment later that afternoon. This is when our new neighbors from across the street, Theresa and Robert Williams, showed up and worked tirelessly until all the limbs and debris were removed so we could use the driveway and get to our mailbox safely.
Our neighbors were a blessing to us that day and their kindness, generosity and goodwill should be acknowledged.
Thanks to Robert's efforts and many hours of hard work, he and I have completely cleared our yard.
Robert and Theresa's Act of Kindness and willingness to lend a helping hand will not be forgotten.
---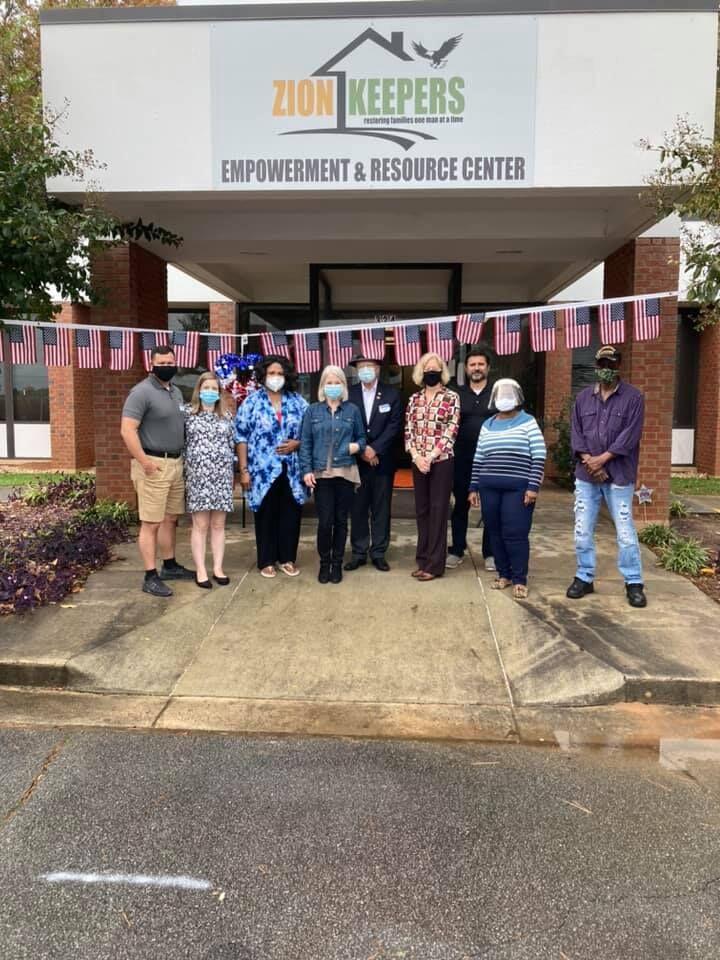 The Rotary Club of Marietta has partnered with Cobb Thanks You for Your Service.
The local veteran's support group was founded by Mary Ansley Southerland, president of the Rotary Club of Marietta, and local businessman Mark Maloney. Assisted by volunteers from both groups, 150 comfort care kits and meals of turkey, dressing, vegetables and dessert were distributed to veterans living in properties managed by the Marietta Housing Authority; Zion Keepers – a ministry for homeless veterans in Marietta and Cobb; the Cobb County's Veteran Court members, an organization founded and administered by Marietta Rotarian Judge Ruben Green. Additional recipients were in a tent home area in Cobb County occupied by veterans and to Marietta-based MUST Ministries.
The project was funded by a grant awarded to the Rotary Club of Marietta by Rotary District 6900.
Volunteers from the Rotary Club of Marietta included Southerland, Thomas Sherrer, Andrew Hairetis, Mark Wright, Marlys Williams, Mark Barbour and Julie O'Meara. Volunteers from Cobb Thanks You for Your Service included Maloney, Lt. Col. (Ret) Rick and Mary Jo Prouty, Darlene Geer, Daryle Yergler, Mary Chappel, Gina Davis, Capt. Paul and Hannah Johnston, Maj. Gen. (Ret) David and Jane Bockel, and Gino Johnson.
Each kit contained four rolls of Angel Soft toilet paper, a roll of paper towels, two loaves of wheat bread, a jar of creamy peanut butter, a jar of strawberry jelly, a jar of mayonnaise, two cans of chicken breast, two cans of tuna, a box of cereal bars, a bunch of green onions, two fresh apples, two fresh bananas, two fresh oranges, a bunch fresh celery, a box Saltine Crackers and two cups of mini cookies.
Darlene Geer and her team at the Acworth Ingle's grocery store volunteered their time and efforts to pack the boxes.
The Rotary Club of Marietta is the oldest civic organization in Marietta and was founded in 1919. Many of the original founders' descendants are members of the club today. The Club recently celebrated its 100th birthday and has sponsored many of the local Rotary clubs, the latest being the Atlana-Brasil Rotary Club in East Cobb.
---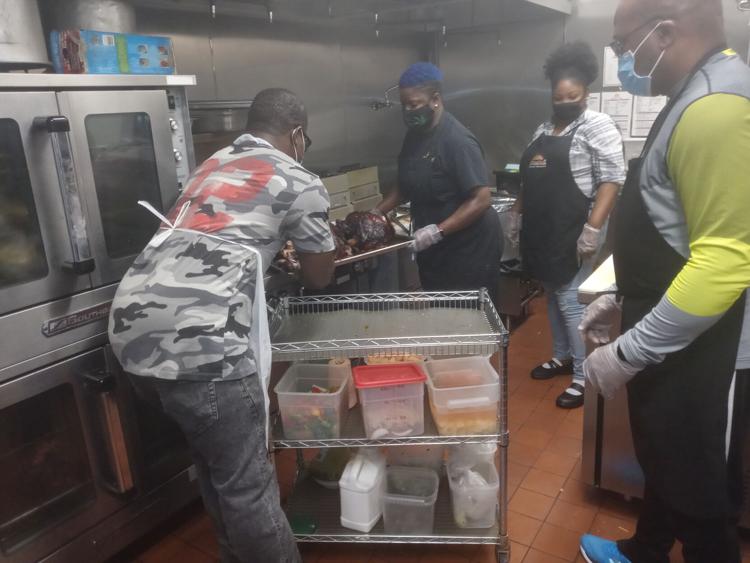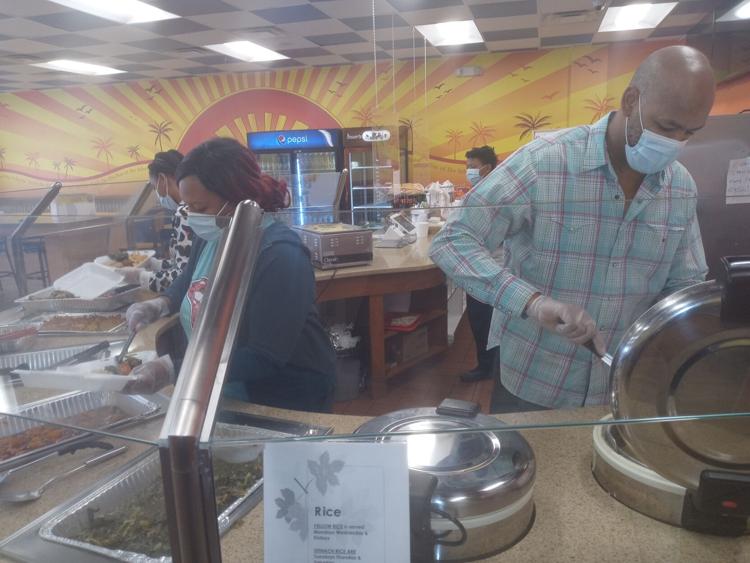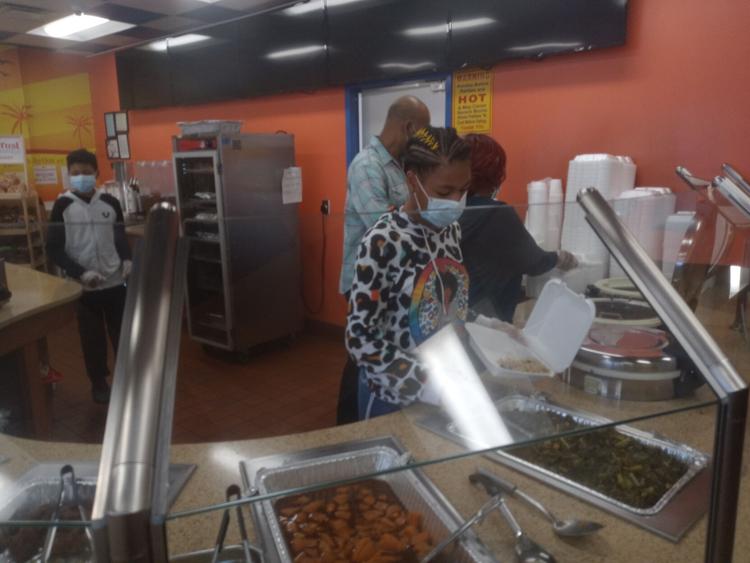 A local franchise of the international Jamaican brand Golden Krust served more than 300 meals in Marietta on Nov. 27.
This is the third year, the franchise decided to close the doors from a regular operation and give away all meals absolutely free. Taking advantage of the Thanksgiving holiday, they fused the American tradition with a Jamaican twist.
The turkey was a jerk turkey, served with choice of curry chicken, rice and peas, jerk chicken, curry goat, oxtails, macaroni and cheese, cornmeal pudding and more.
"We are proud to serve the community," said Clifford Clarke, owner and native of Westmoreland, Jamaica. "Most people don't realized that this is how we grew up in Jamaica. What they celebrate around the world, was a frequent occurrence and experience for me growing up in Jamaica. When family visited from Canada, the USA and England, it would be a time of festivities, food and just great times. This would often be three or four times per year, including holidays. I also grew up with an open door policy, meaning anyone could show-up at your door at any moment. This feeling of acceptance, appreciation and love became my motivation for serving those less fortunate."
---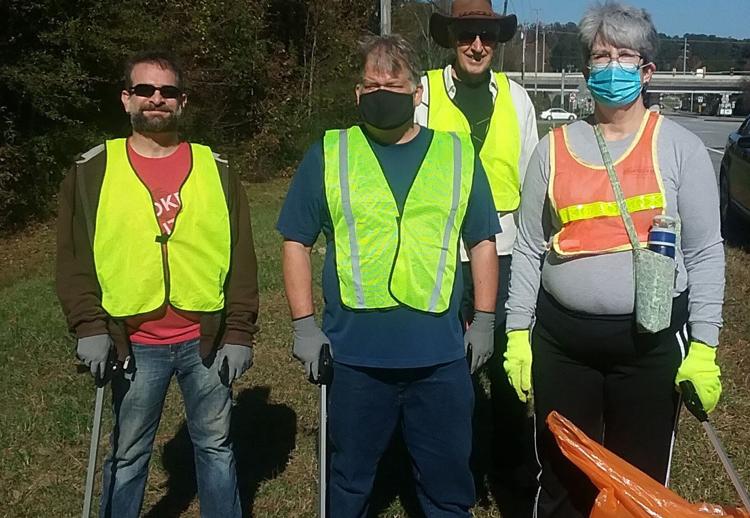 ---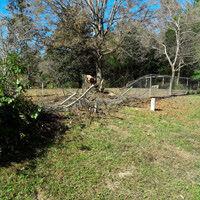 The Walkers are in their late 80s and couldn't remove a tree that had fallen during the night.
That morning constituent Jimi Richards came out and cut some of the tree back so the family could safely get to their mailbox and driveway. After Richards' efforts, the Cobb Department of Transportation crew completely clear the area.
Thank you to Dallas Cain and road maintenance staff for lending a helping hand. And a special thanks to Richards, who wrote "Mr. & Mrs. Walker were happy with tears when they saw how great of a job everyone did for them."
-From District 1 Cobb Commissioner Keli Gambrill's newsletter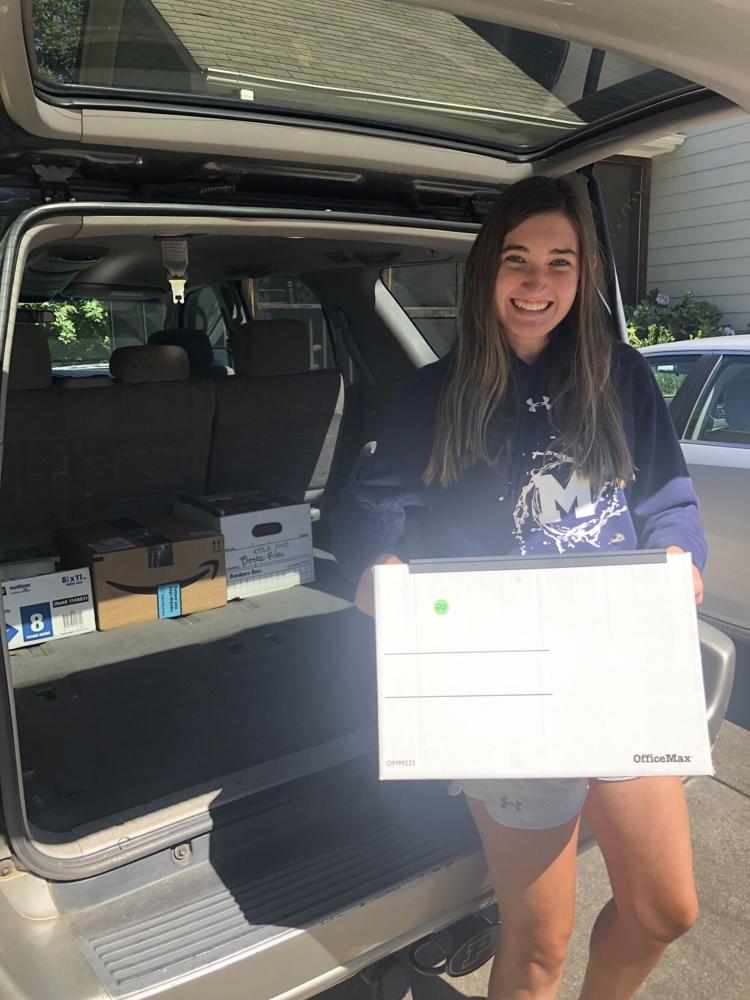 Marietta High School sophomore Darby Dryden is collecting all types of books to donate to Books For Africa.
Dryden says her motivation is to help end the book famine in Africa and create a culture of literacy.
"Most African children have never owned a book of their own, and in many classrooms, 10-20 students share one textbook," Dryden said.
Books of all kinds are welcome including children's, teen, adult, fiction, nonfiction, textbooks at all levels and resource books.
To date, Dryden has donated 2,214 books. Her goal is 3,200 books to represent just a fraction of the 320 million books that end up in landfills annually.
---
There is a family in East Cobb that owns and operates a small produce company called Holland Botanical.
Jon and Janis Holland have been providing produce to the community for years and the pandemic has made them a very important part of the community. They deliver fresh produce to paying customers on a weekly basis, but every week they ask their customers if they know anyone in need.
The need could be from job loss, job stress/first responders or any other type of hardship. Then every Wednesday they provide fresh produce to three or four families in need. They call it wonderful Wednesday.
They are also planning on providing Thanksgiving dinner for several families. The Holland family is truly giving back to their community and I think it is just wonderful.
---
The Powder Springs Business Group has pledged $250 to support Give Burns the Boot Campaign for the Cobb County Fire Department.
Give Burns The Boot is an annual fundraising initiative. Over 100 fire departments throughout Georgia join forces and collect funds to benefit the missions and programs of the Georgia Firefighters Burn Foundation. COVID-19 directly impacted the campaign in 2020, however the campaign is going virtual.
The Give Burns the "Virtual" Boot Campaign ends Dec. 31.
---
The Cobb Library System and Atlanta Community Food Bank staff are hosting another drive-through pantry at Stratton Library, 1100 Powder Springs Road SW in Marietta. The event will be held Oct. 21 from 11 a.m. to 1 p.m..
Food will be distributed on a first-come, first-served basis, one package per family while supplies last. The package will be delivered to the cars of participants and it will contain up to 20 pounds of produce in addition to shelf stable items.
Senior Services food drive-ups will continue, but will move to Fridays at the main office in Marietta. The program provides shelf stable food for Cobb residents age 60 and older. An ID showing date of birth and Cobb County home address for each senior being served is required upon arrival. No appointment needed. These events take place 11 a.m. to noon, while supplies last, rain or shine. The next event will be on Oct. 16 at Cobb Senior Services, 1150 Powder Springs Street in Marietta.
-From Cobb County Commission Chairman Mike Boyce's newsletter
---
On Tuesday, Sept. 22, Officers Wells and Gould responded to a call for service to assist an elderly man.
The elderly man is a widower who had gone to the grocery store for food but found that he was unexpectedly overdrawn. He had enough money on him to buy food for his cat, but not enough to feed himself.
Someone contacted the police on his behalf and the responding officers supplied him with enough money out of their own pockets so he could make it until his pension check arrived on Friday. He was eternally grateful.
- From District 2 Cobb County Commissioner Bob Ott's newsletter
---
TWO MEN AND A TRUCK, a franchised moving company with locations in Cobb County, recently partnered with Friends of Disabled Adults and Children to help the organization transport donations to their warehouse through weekly pick ups and drop offs.
Every Wednesday, FODAC sends the TWO MEN AND A TRUCK Marietta location a list of their community donors and the company sends a team of movers to pick up the donations and deliver them to the FODAC warehouse.
Since the start of the pandemic, TWO MEN AND A TRUCK helped collect donated medical equipment from the community so their volunteers could deliver the donations to hospitals and care facilities across the state. At the end of June, FODAC and TWO MEN AND A TRUCK were helping the Georgia Emergency Management Agency and FEMA deliver respiratory equipment, respiratory supplies, ventilators and CPAPs, with one truckload delivered to GEMA that totaled almost $1 million in COVID-19 supplies, according to Chris Brand, CEO of FODAC.
The moving company has a reputation for community involvement, helping several other nonprofits in the area as well, which led FODAC to reach out to the Marietta location for help.
FODAC's mission is to provide durable medical equipment such as wheelchairs and hospital beds at little or no cost to individuals with disabilities and their families. The items regularly donated to FODAC that TWO MEN AND A TRUCK transports are medical equipment, such as wheelchairs, hospital beds and home furniture. The donated furniture and household goods are put in their thrift shop with the proceeds supporting their mission to help people with disabilities in the community.
---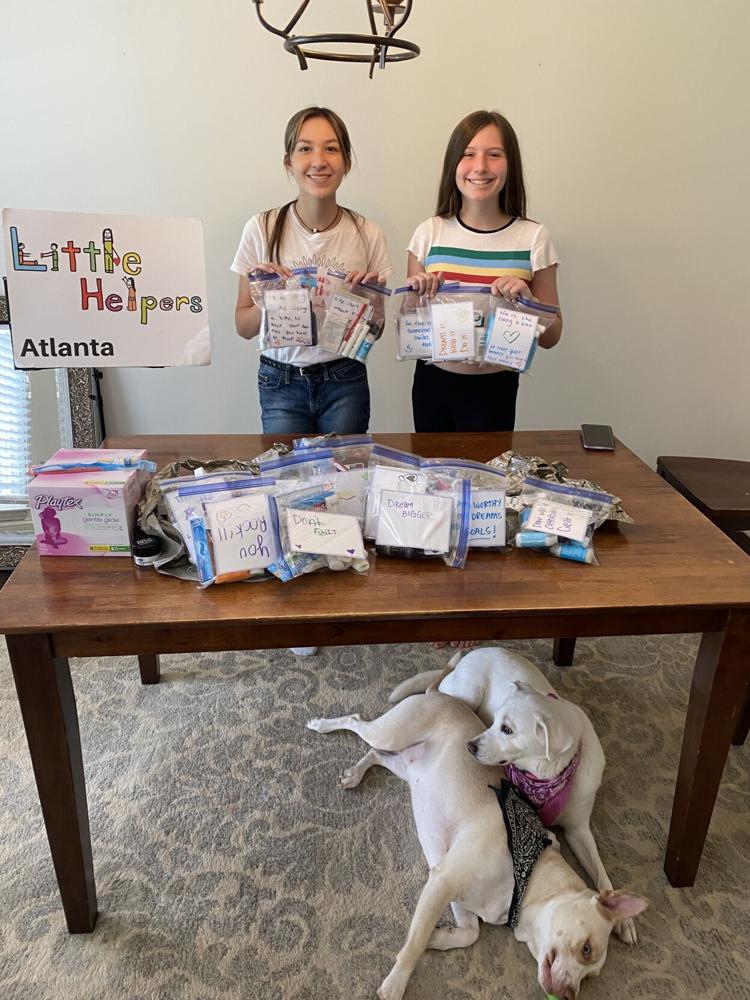 ---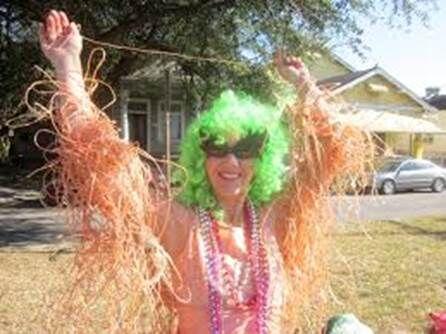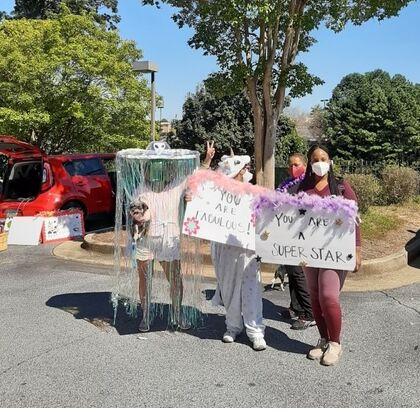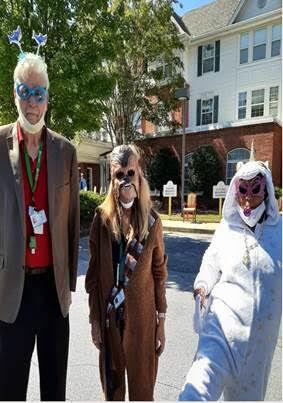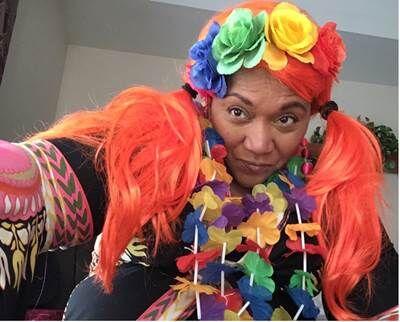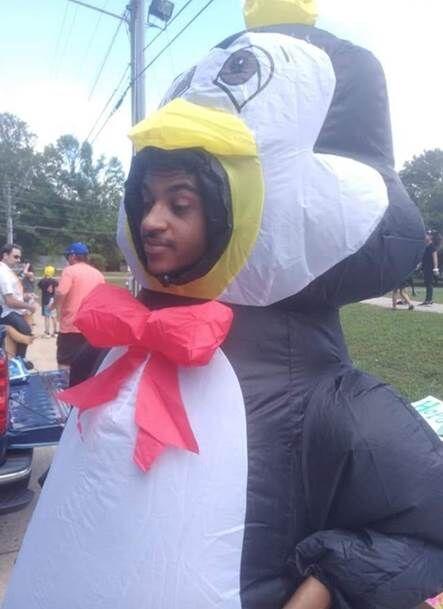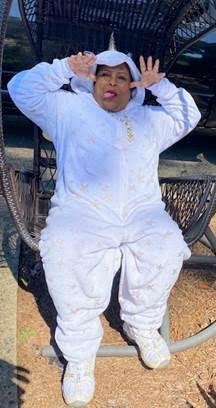 Bristol Hospice, 2849 Paces Ferry Road SE in the Cumberland area, performed it's fourth parade for confined residents in skilled nursing facilities on Oct. 4.
Bristol Hospice is committed to lifting the spirits of these residents who have been in social isolation from their loved ones since March 2020 when COVID-19 social distancing and other measures were instituted to safeguard against the virus.
The staff at Bristol wanted their community to know how much they are loved and wanted to give them a reason to remain hopeful despite being socially isolated.
At each event, the resident's smiles and laughter lifted the spirits of the staff as they sang and danced to entertain them.
On Oct. 4, at The Social at Vinings, the seniors were allowed to sit outside for this parade.
Alesa Smith volunteer coordinator at Bristol spear-headed the parade. Staff were dressed in a variety of costumes as they sang, danced and interacted with the residents, maintaining social distancing.
Several staff members brought their pets, some dressed in costumes as well.
Bristol Hospice will continue to hold these parades for all confined nursing home residents for as long as COVID-19 precautions remain in effect.
---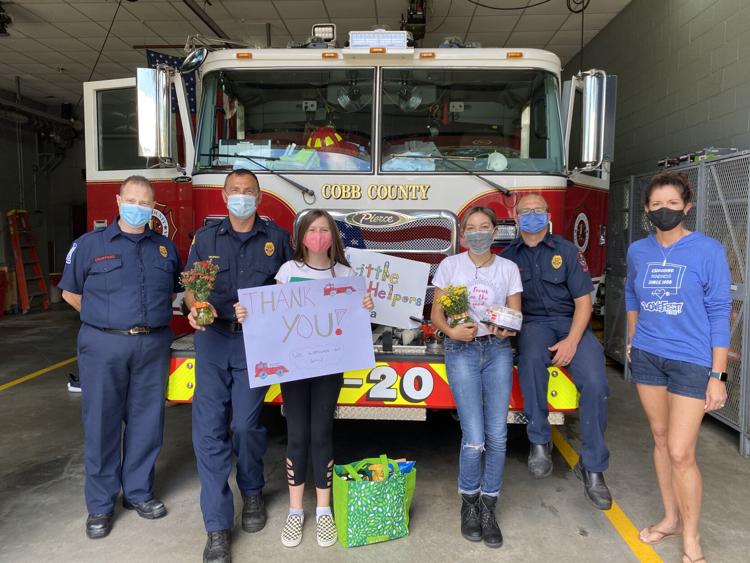 ---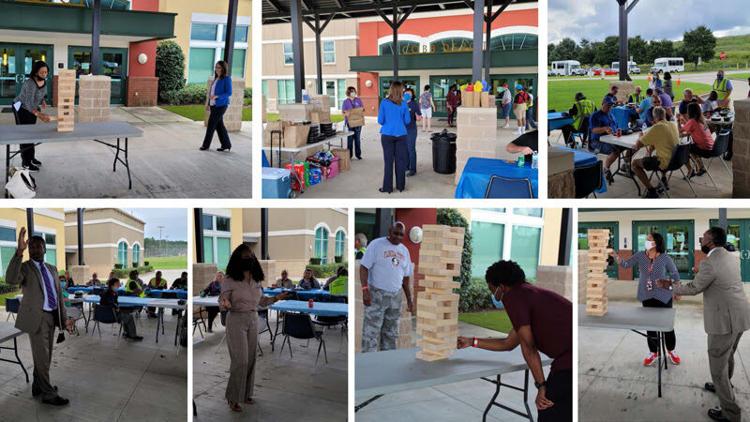 District 1 Cobb County Commissioner Keli Gambrill recently attended a luncheon to thank the hardworking Cobb Senior Services staff. Other county employees who've consistently helped with Meals on Wheels and our food drives for seniors were also invited.
"I would like to thank the county for supporting and appreciating Senior Services employees," said Dr. Jatunn Gibson, Cobb Senior Services director. "Thanks to administration and the commissioners. And a special thank you to our liaison Commissioner Keli Gambrill. Thank you to all for your support during COVID-19."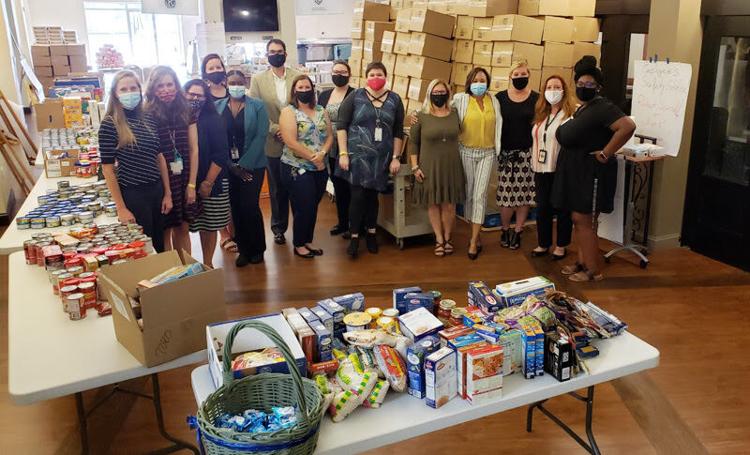 Cobb Senior Services staff is also holding a drive-up service on Sept. 24 from 11 a.m. to noon or while supplies last at Cobb Senior Services, 1150 Powder Springs Street in Marietta.
Cobb residents age 60 and older are invited to receive shelf stable food. An ID showing date of birth and Cobb County home address for each senior being served is required upon arrival. No appointment needed.
Special thanks to Magistrate Court Judge Brendan Murphy and his team, who have donated food to Cobb Senior Services. Residents can make a monetary donation to help continue these needed services by visiting cobbcounty.org/seniors.
-From District 1 Cobb County Commissioner Keli Gambrill's newsletter
---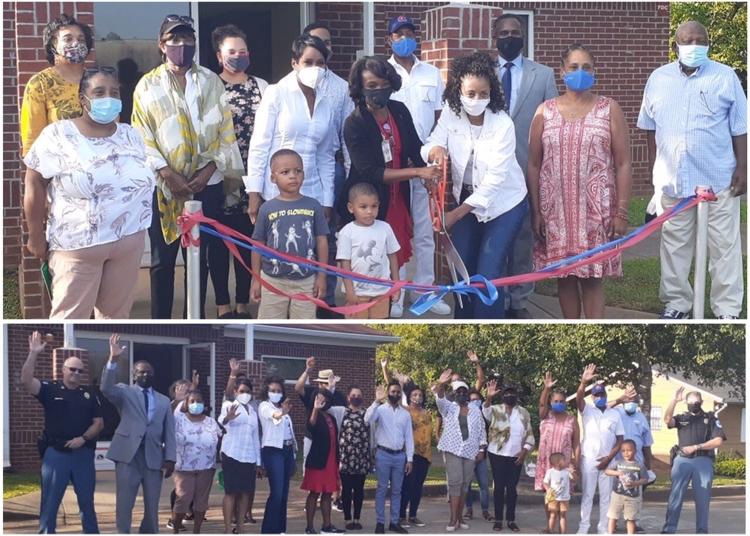 On Sept. 3, members of the Rose Garden Community in Smyrna came together to celebrate the opening of the Teasley Community Center.
This opening was years in the making as residents have seen the use of the building transition through different organizations and purposes. Residents spoke up about their concerns and stepped up to let the county know their desires for the building. Their dedication to the community is commendable and an example of how community engagement pays off.
Thank you to the Public Services Agency, Cobb PARKS, Cobb Communications, Police Precinct 3 and former Councilwoman Maryline Blackburn and new-elect District Four Commissioner Monique Sheffield for helping make this event a success.
-From District 4 Cobb County Comissioner Lisa Cupid's newsletter
---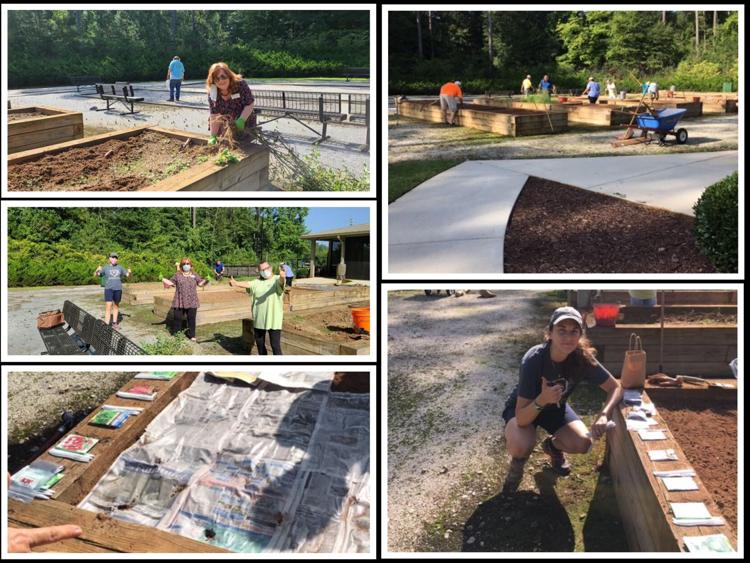 There's a lovely new project the Master Gardeners of Cobb County have taken on at Austell Senior Center.
The Extension Agriculture agent Hallie Harriman, director Hope Warren and Master Gardener coordinator Renae Lemon joined a group of master gardeners at the community garden behind the center for a renovation. They pulled weeds, cleaned the beds and planted a fall crop to help get the gardens started.
A couple of the master gardeners will remain in close contact with the center to help instruct and educate the gardeners with their beautiful garden beds.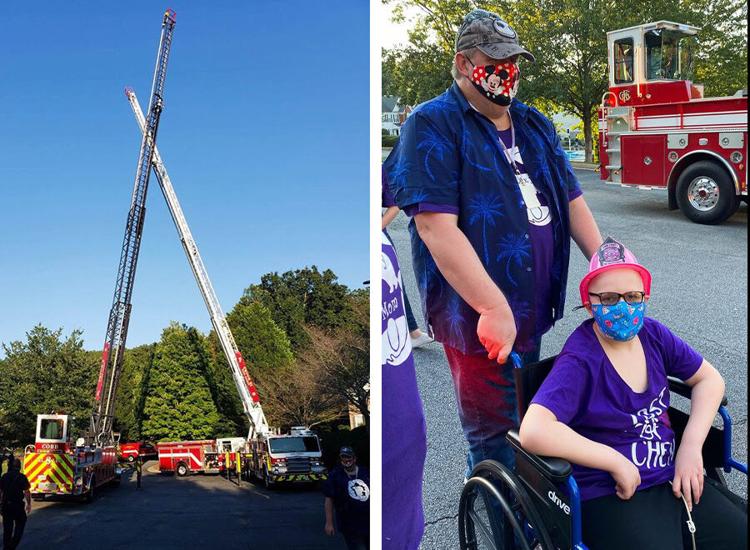 On Sept. 6, Cobb County Fire & Emergency Services Batt. 3, T8, E21, and T21 participated in Lexy Trout's welcome home ceremony from her last chemo treatment.
Lexy is nine years old and was admitted into Scottish Rite Hospital on Jan. 1 with a severe headache. The test results came back as brain cancer, finding three tumors on her brain. After several surgeries, chemo therapy and radiation over the past nine months, Lexy is now cancer free.
Lexy's parents wanted a big welcome home for her after being discharged from her last chemo treatment so her friends, family, neighbors and the Cobb Fire family showed up big for her. Lexy rang the bell on T21 to symbolize her last treatment.
She won her battle with cancer with many additional hurdles to overcome due to COVID-19. Congratulations Lexy! Thank you so much for inviting us, it was such an honor to be part of something so special.
-From Cobb County Commission Chairman Mike Boyce's newsletter
---
Cobb Senior Services staff has achieved a double tap on COVID-19.
With funding from the Atlanta Regional Commission, we are able to purchase meals at a discounted rate from local restaurants, including Rafferty's, Carrabba's and Murph's. The food is then given to our senior residents in addition to donated shelf stable goods. Cobb Senior Services also uses Murph's every other week for Operation Meal Plan, which provides meals to six senior high rise facilities throughout Cobb County.
These initiatives help seniors and keep restaurants open at the same time. I am very proud of the team and their teamwork. Senior Services has also encouraged a competition among the courts. Judge Murphy with the Magistrate Court has delivered a reported six car loads of food. I believe this is what the world needs to see. Communities working together for the good of all.
If you know a hungry senior, call 770-528-5364 to inquire about Meals on Wheels.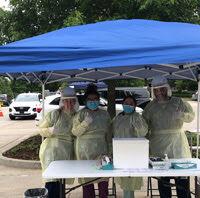 I recently visited Good Samaritan Health Center of Cobb and meet with a few of their leaders including CEO Cyrl Kitchens.
I toured the facilities and learned more about what they are doing to serve our community through these challenging times. It's surprising how little people in our area know about Good Samaritan or the services it provide. Good Sam Cobb was founded 16 years ago with a mission to spread the love of Christ by providing quality healthcare to those in need.
To learn more about the services offered, including medical, dental, health education, counseling and a pharmacy, visit Goodsamcobb.org.
Good Sam Cobb will host a free flu vaccine event on Sept. 16. Call 770-419-3120, ext. 101 to schedule an appointment.
Staff is a few weeks away from opening up a new behavioral counseling center in the administration building in front of the clinic on Roberta Drive. Much of those renovations were made possible through a grant from Cobb County.
Thanks for your service to the families, businesses and ministries in District One. Good Samaritan Health Center of Cobb is a non-profit, 501(c)3 Federally Qualified Health Center and ministry serving the under-served.
-From District 1 Cobb County Commissioner Keli Gambrill
---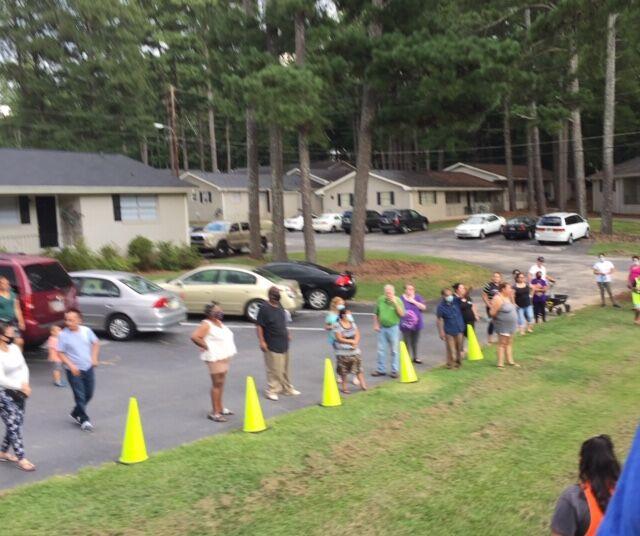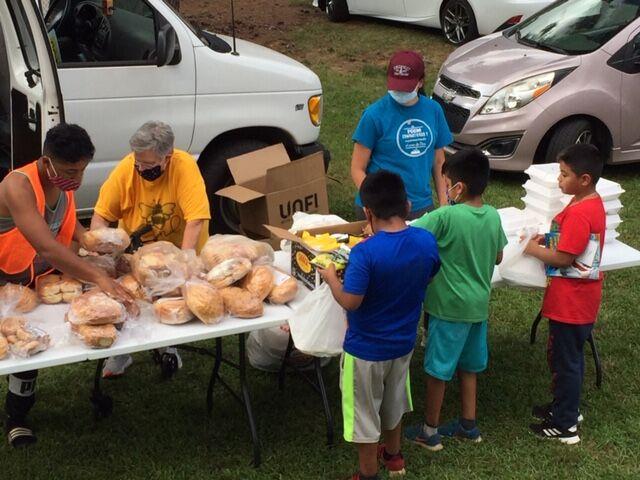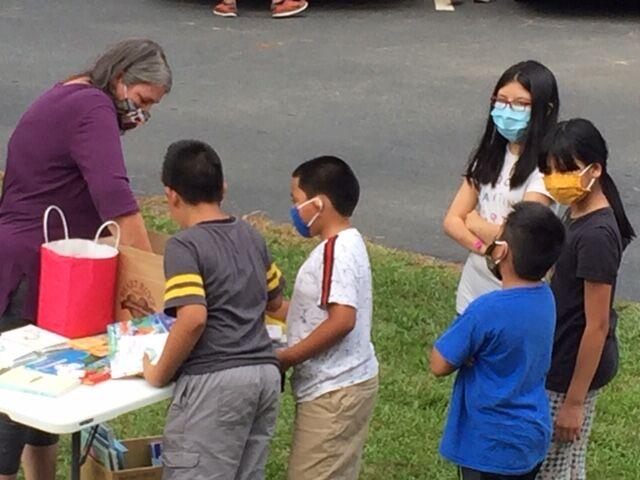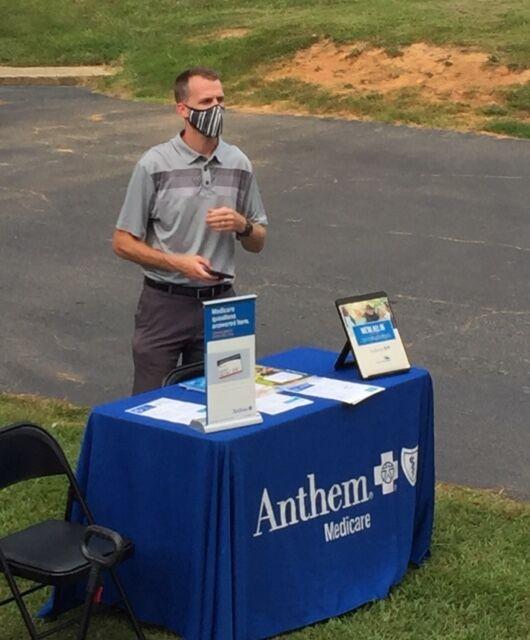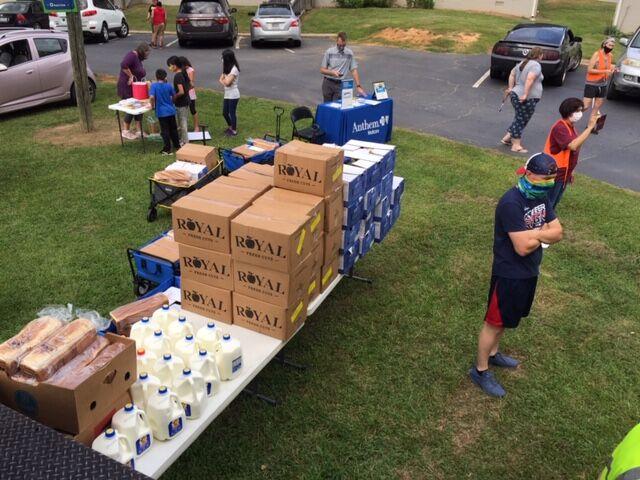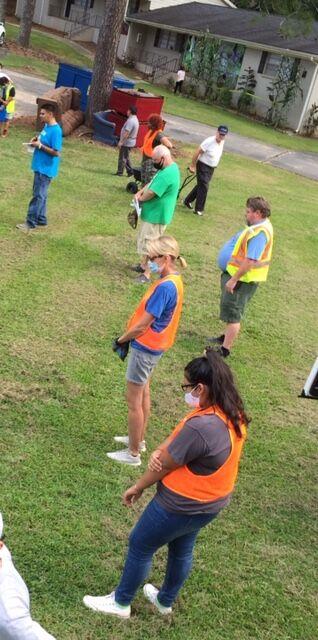 On Thursdays, Sweetwater Mission and the First Christian Church of Mableton volunteers work together to provide USDA food boxes that contain produce, frozen meat, milk and bread to hungry families in three different apartment complexes around south Cobb County. They also supply hot meals, grocery items, books and Bibles to the community.
---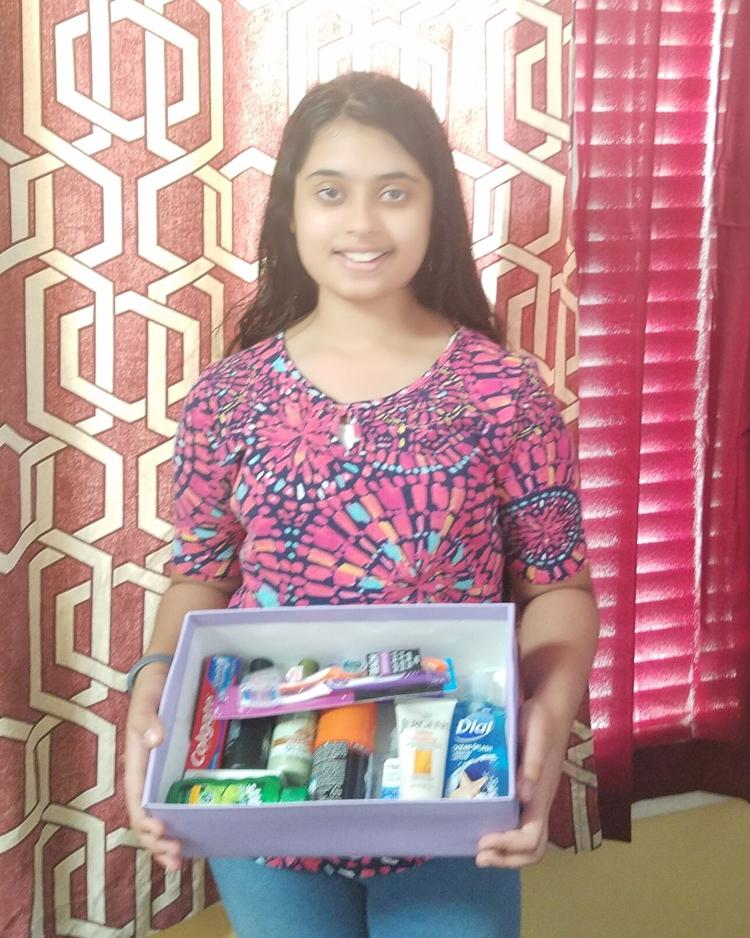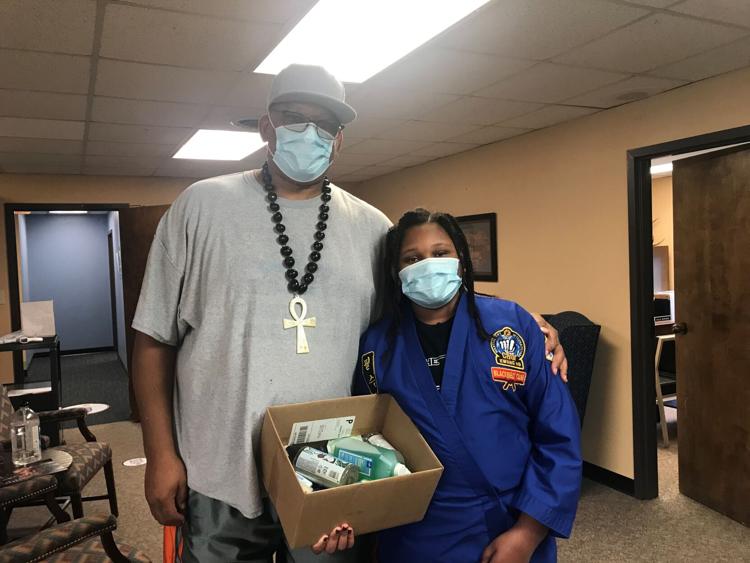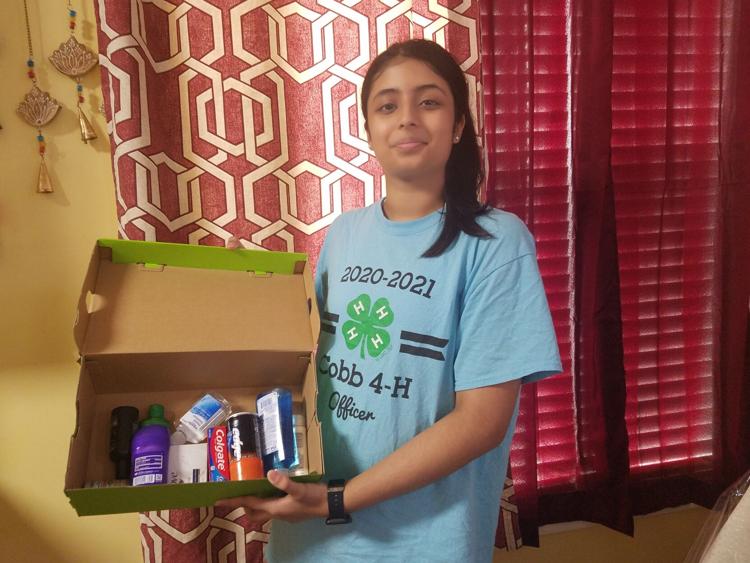 Teens in the Cobb County Cooperative Extension 4-H Program spent part of their summer collecting toiletries and other items to create make-up gift bags for participants in the Cobb County Community Services Board's Mothers Making A Change program.
The bags are a special treat for the moms, who are in substance use recovery.
MMAC, also known as Women's Treatment & Recovery Support, is a highly structured, trauma-responsive, gender-specific program for women with substance use disorders who are pregnant and/or have children. The residential program is typically six months in length - offering counseling, childcare and employment and housing placement services.
"It means a lot that these kids did something special for these women," said Kamryn Rock, MMAC program supervisor. "We're talking about women who often feel hopeless, alone, defeated and have been broke down and abused in every way possible. For this group of kids to intentionally do something for them, it shows the women the world still cares about them and that they are not alone. I think it says even more coming from a group of kids because that is pure innocence and kindness."
MMAC has a high success rate and recently graduated four more women from its program last month.
---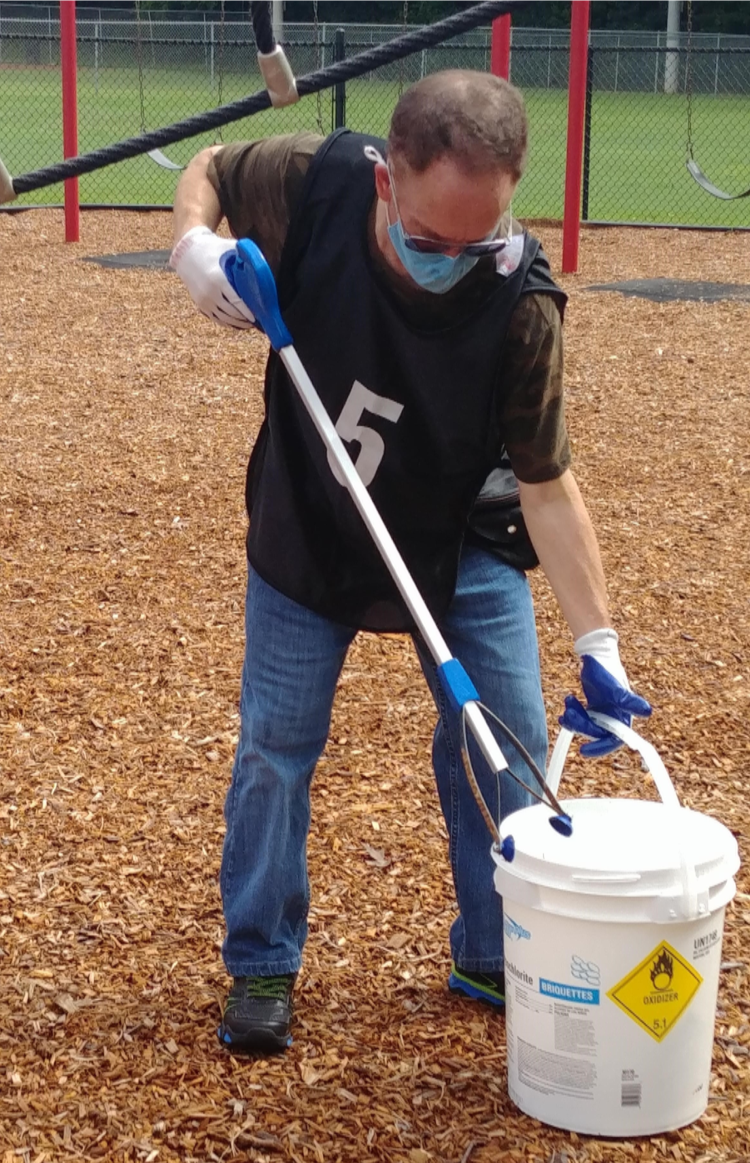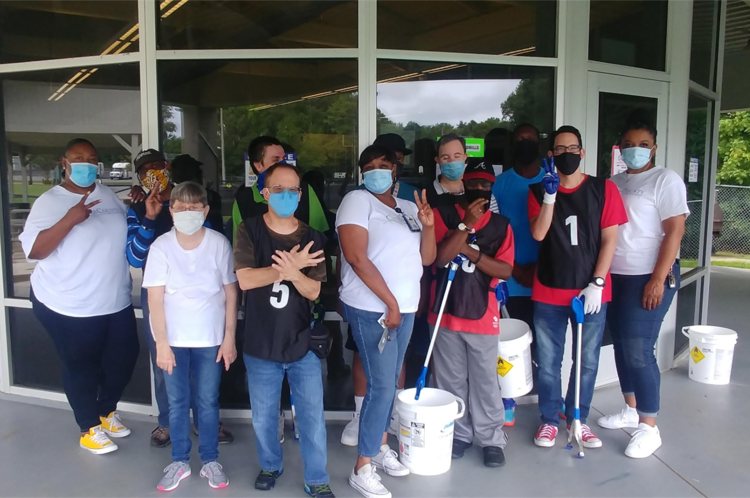 The Cobb County Community Services Board is excited about a new partnership with Cobb Parks & Recreation.
Earlier this summer, individuals in the intellectual/developmental disability Community Access Group started volunteering twice a week at Cobb County area parks. The group picks up trash from playgrounds, weeds gardens and performs other general clean-up activities to help keep the county parks looking great.
Community Access Group services at Cobb County Community Services Board are individually planned to meet an individual's needs and preferences for active community participation. The goal is to improve an individual's access to the community through increased skills and natural supports. Volunteering is one way to achieve this goal.
Supplied with gloves, trash bags, tongs and plenty of water, the group recently beautified Sweetwater Park and Clarksdale Park in Austell, and Wild Horse Creek Park in Powder Springs. They will continue to volunteer Mondays and Wednesdays weather permitting.
"We look for ways to actively participate in our community," said LaTasha Hogan, Disability Services Program Supervisor for Community Access Services at Cobb County Community Services Board. "It is a great outdoor activity for a few hours a week that enhances quality of life for everyone."
By volunteering, members of the group are making a valuable contribution to the community. Jimmy Gisi, Director of Cobb PARKS, says volunteers are important to keeping Cobb parks beautiful.
"With resources at the level that they are right now, we are excited to have volunteers to help us maintain Cobb County's parkland," Gisi said. "With more than 6,000 acres of parkland in our inventory, volunteers play a vital role in maintaining our quality parks. We are excited to have Cobb County Community Services Board as a partner."
---

Cobb Parks held a drive-thru Back to School event Saturday, Aug. 15. We want to thank our community partners including Amerigroup, Wal-Mart, Cobb PARKS, Cobb DA's Office, Cobb County Water System and Keep Cobb Beautiful for their generous donations. Although school is virtual, the children still need school supplies.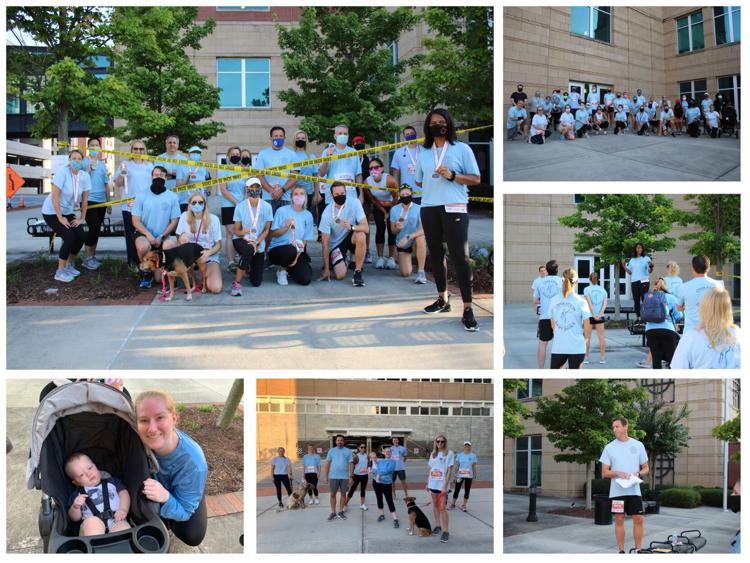 Years ago, Deputy Chief ADA Jesse Evans and other athlete-colleagues in the Cobb DA's Office formed the Swift Justice running team to support local charitable causes, engage in community activities outside normal prosecution responsibilities, promote healthy habits, and build camaraderie. On Friday, Aug. 14 Swift Justice came together for Q-19 (quarantine/COVID 19) to benefit Feed America.
Q-19 Virtual Run is a 19-minute run/walk that can be done anywhere. Swift Justice decided to make it a group event around the courthouse, abiding by distancing guidelines and wearing masks when appropriate. We also CHALLENGE all of our local law enforcement partner agencies - and Barry Morgan Cobb County Solicitor General's Office to participate in Q-19, to leave a larger charitable footprint for Feed America.
-From Cobb County Commission Chairman Mike Boyce's newsletter
---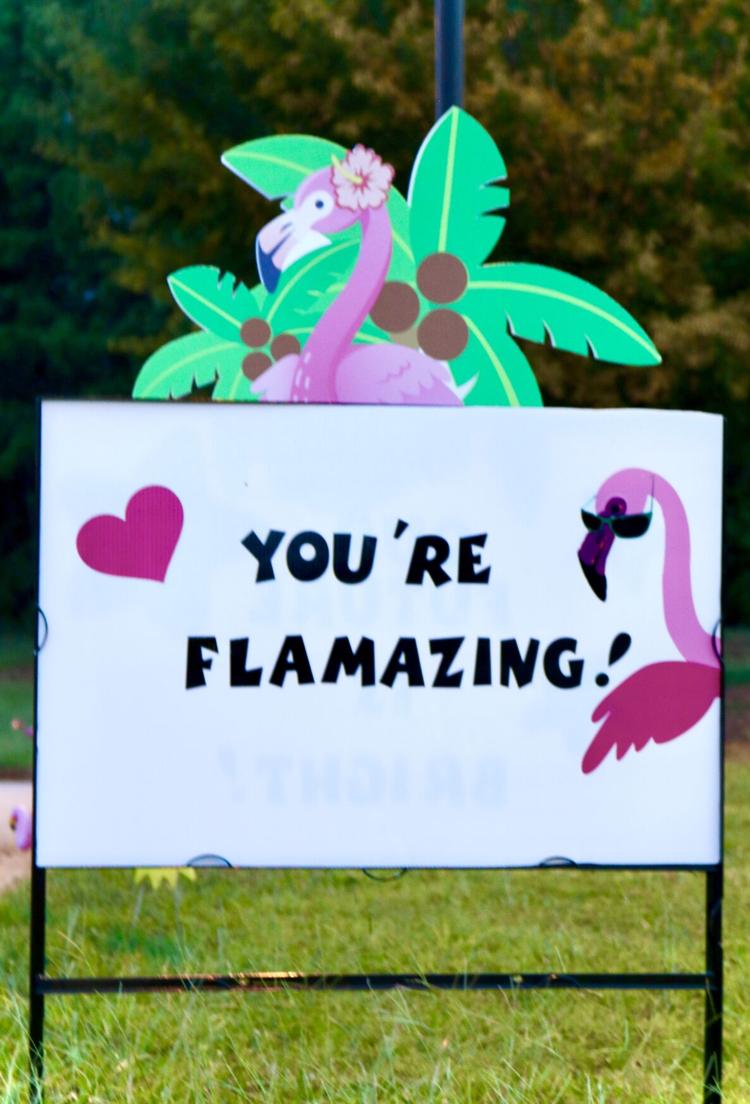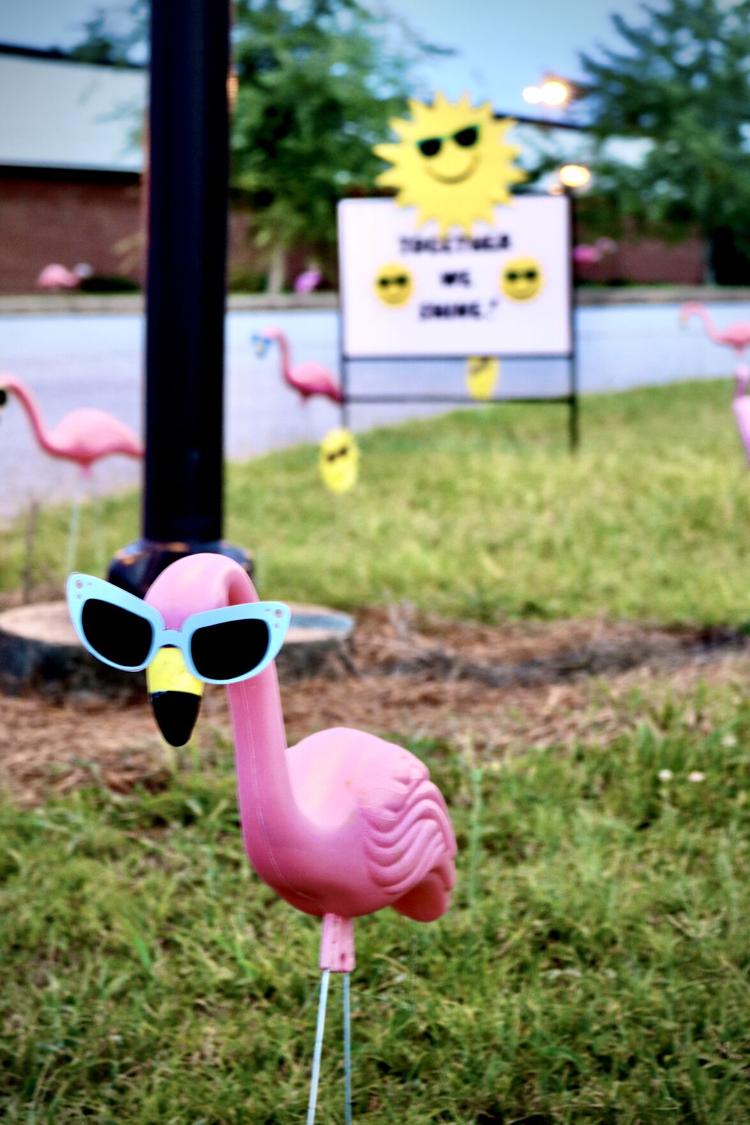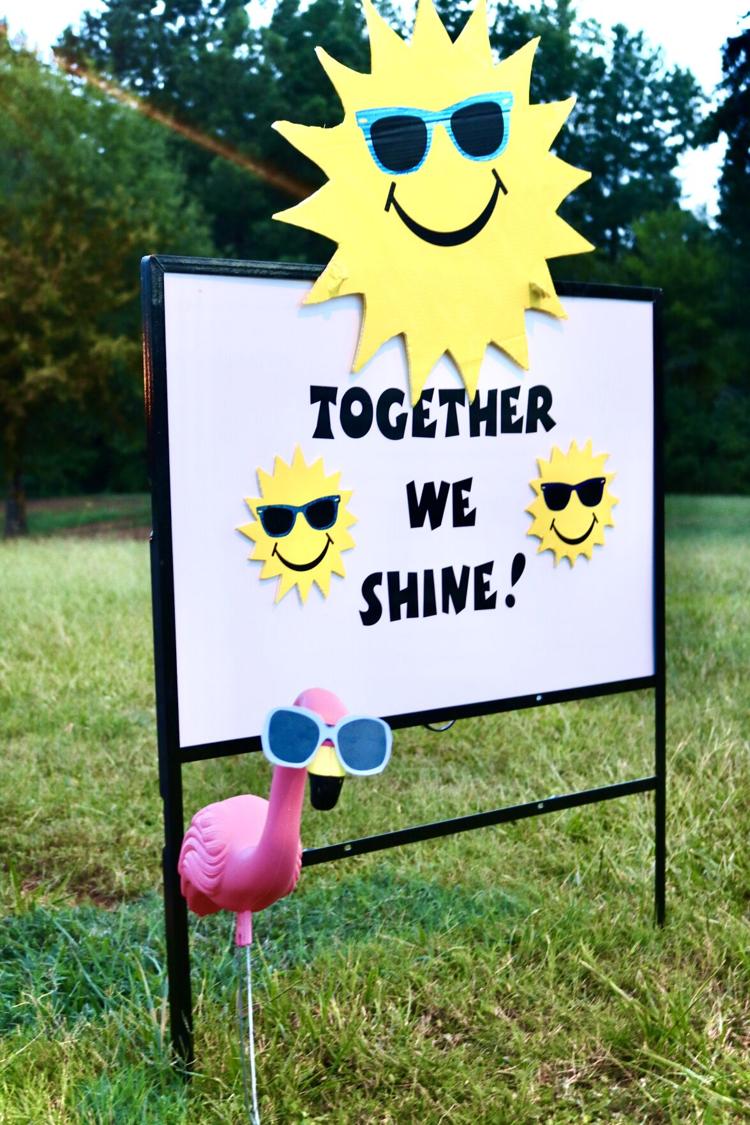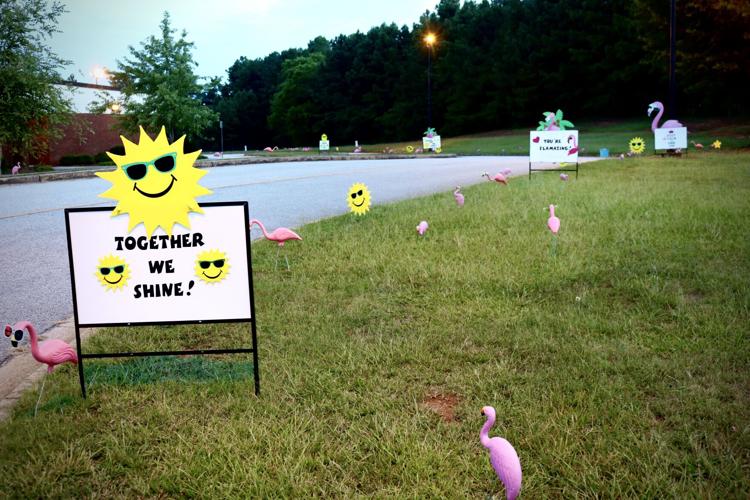 3 Chicks Flock By Night, a local yard greetings company, announced a collaboration with Kemp Elementary School to spread some much needed cheer during the Student/Teacher Meet and Greet.
The school's newly appointed principal, Billy Pritz, the PTA Board and 3 Chicks Flock coordinated to share a positive message, Together We Shine. Cobb County Schools will come together virtually to start the new school year on Aug. 17. To highlight the theme, the yard display company filled the school's lawn with pink flamingos and yard signs of encouragement for faculty and students.
"While starting school looks a lot different this year, I thought this would be an uplifting surprise for everyone," said Pritz. "Our students are a part of our amazing learning community. I value the positive energy shown from our parents and faculty. Together we are dedicated to excellence in education and unity at Kemp Elementary. My hope is that our positive light will shine as an example to others — and if pink flamingos draw attention to that, then I'm all for it."
---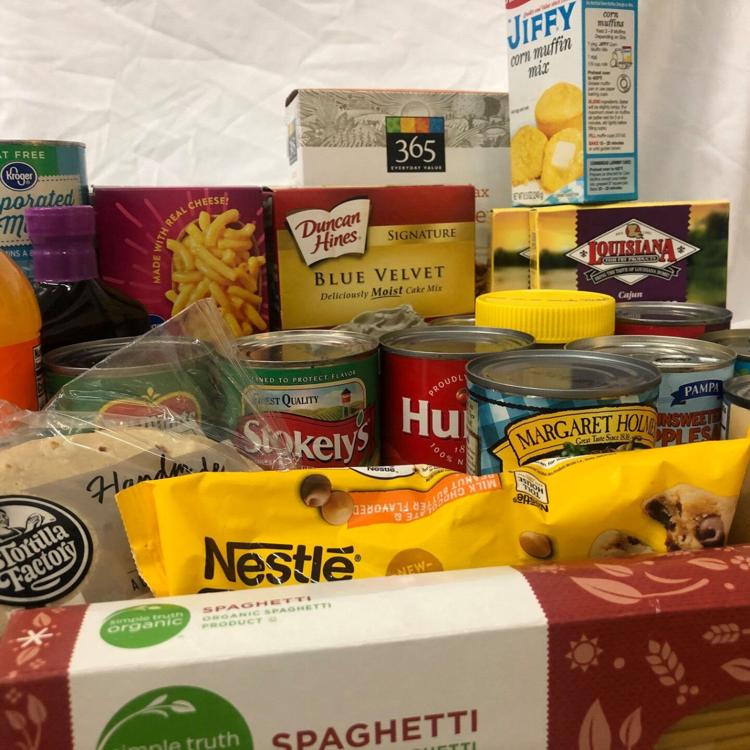 Victory International Center, 5228 Brookwood Drive SW in Mableton, started providing free non-perishable food to the community and the church will endeavor to continue this effort every first Saturday and Sunday of the month from 3 to 6 p.m.
-From District 4 Cobb County Commissioner Lisa Cupids' newsletter
---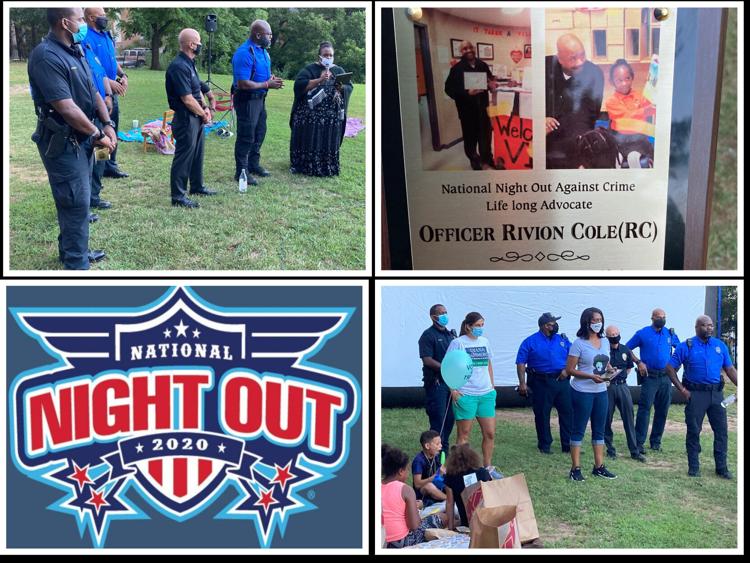 National Night Out Against Crime, a community and law enforcement effort, was celebrated by the Riverside/Austell community on Aug. 4, with a movie on the lawn at Parkview Apartments.
Everyone respected their social distance and free masks were distributed at the well-attended event. There were also complimentary beverages, school supplies, Census reminders and take home gifts.
This year's National Night Out honored Cobb County Officer Rivion Cole. Former colleagues of Officer Cole were in attendance to honor the memory of their brother.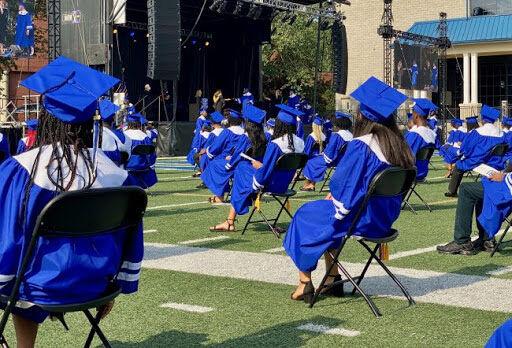 When the Cobb County School District announced plans to hold in-person ceremonies for the 2020 graduating class, the Cobb County Department of Transportation (Cobb DOT) responded with staff, personnel and resources to help make these ceremonies a success.
McEachern High School's Cantrell Stadium was chosen as the location for all 16 ceremonies because its size allowed room for social distancing. However, this location posed some traffic-related challenges, including on-going construction zones and road closures in the area surrounding the school.
To successfully manage traffic around the ceremonies, Cobb DOT staff developed a traffic control plan to route graduation traffic around multiple construction projects with short notice. Changeable message boards were placed in strategic locations to guide traffic flow to and from the ceremonies.
Crews installed a portable camera at Macland Road and Old Lost Mountain Road to monitor traffic and adjust signal timing as needed. Additional traffic devices were placed on New Macland Road to funnel traffic onto Old Lost Mountain Road. As a result, the traffic was managed safely and efficiently.
-From Cobb Commission Chairman Mike Boyce's newsletter
---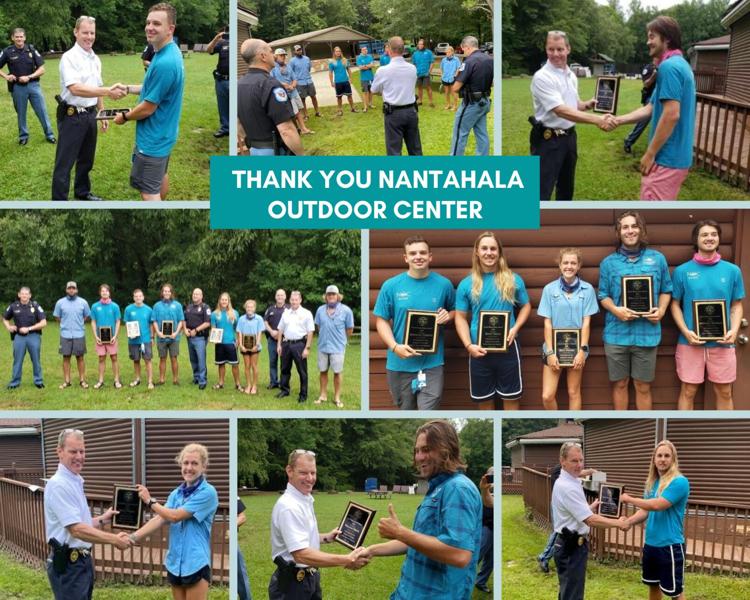 On July 24, Cobb Police Deputy Chief J.D. Adcock along with members of the Cobb County Police Department, Precinct III, presented "Good Samaritan" awards to members of the Nantahala Outdoor Center for their efforts in locating a 15-year-old autistic youth who went missing on July 13 in the Chattahoochee River near Paces Mill Park.
It was originally reported that he was lost while on the river. Precinct 3 officers, Sgt. Tompkins, FTO Beiermann, FTO Talps, Officer Janke, Officer Moreland and Officer Garrett, responded and quickly assessed the situation and determined this to be an urgent rescue operation. The factors considered were the outdoor temperature of 94 degrees, the low functioning abilities of the child, the vast wooded areas surrounding the park and the usual risks associated with any river search effort.
Every available officer responded and spread out in search of the child. They covered all of the likely locations where previous rescues had shown potential for success - Power Island, The Diving Rock, Sandy Point, etc.
After meeting with the family and questioning other witnesses it was determined that the teen was removed from the river at the boat ramp by Jerimiah Thorne who works for the Nantahala Outdoor Center. Thorne specifically remembered assisting the child from the river but at the time did not realize that he had been separated from his group, nor did he realize that the child was autistic. With this development the search transitioned to a land search operation.
All of the officers, volunteers and even employees of the Nantahala Outdoor Center fanned out and began to search the trails, fields and roadways near the boat ramp. After 31 minutes, the teen was located on the hiking trails, midway between Paces Mill Park and Cochran Shoals Park. He was escorted back to Paces Mill Park and reunited with his family safely.
- From District 2 Cobb County Commissioner Bob Ott's newsletter
---
Jennifer Wilkes shared the below Facebook post by her daughter, Kendall Wilkes - a senior at Harrison High School, with the Marietta Daily Journal.
"Let's face it, most of us are not happy about what school will look like in two weeks. Kids need social interaction, especially those with special needs. After hearing my mom discuss this with one of her best friends, who has a special needs daughter, I knew I wanted to do something to help moms like Mrs. Kim. After much thought and consideration, I have decided to start a group called Hoya Helpers ... don't let the name deter you from helping if you go to another high school ... I will want help from students at various high schools.
Upon completion of our daily work, Hoya Helpers will volunteer to work with special needs children on their school work, a few hours each week.
We will truly work with the students and give their parents a much needed break.
The exact time will be determined by the volunteer and the family you are helping.
If you are interested in helping out, please message me or text me. Also, please let me know if you know a family that could use our help.
I am very excited to work with everyone, especially sweet Lainey Barfield!
Important note: This is a completely volunteer opportunity and there is no charge for interested families."
---
Erica Miller shared the following with the Marietta Daily Journal:
"A local neighbor, Bob Kilinski from Indian Hills, started a nonprofit organization a few years ago. He gave a car away to someone working at Every Woman Works. She was a single mother with children. He also paid her tax, tag and title. At the same time he bought himself a new vehicle. His daughter asked how he liked his new car. He said he felt better about the car that he gave away. She challenged him to do it again. Last week, he gave his 100th car away. He doesn't pick the mothers. He allows nonprofits and churches to pick the single mothers with children. He meets them on the same day that he gives them the car and pays their tax, tag and title."
---
Mandy Swartwood shared the following Facebook post by her neighbor Rebecca McAfee Partain to the Hardage Farm Moms Group with the Marietta Daily Journal:
"I would love to help support those of you in the neighborhood who are working and now having to virtual learn. Thinking of ways to come around you. PE at the basketball courts twice a week? Art lessons in the home? Helping with virtual learning so you can run errands? This is going to take a village. Let me know how I can come alongside you!"
---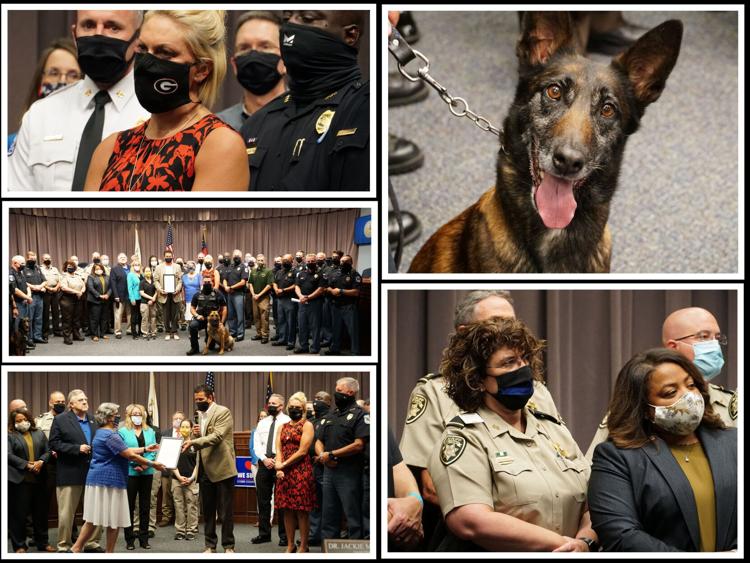 At the July 28 BOC meeting, Cobb commissioners presented a proclamation to the Public Safety team in appreciation of their efforts to keep our community safe during these unprecedented times.
Dedicated employees from the Emergency Communications department, Fire & Emergency Services, Animal Services, Cobb County Police and the Emergency Management Agency worked non-stop to ensure residents, businesses and employees were apprised of each development by providing professional and efficient services during the coronavirus pandemic.
Thank you to all our frontline workers for their commitment to Cobb County.
-From Cobb Commission Chairman Mike Boyce's newsletter
---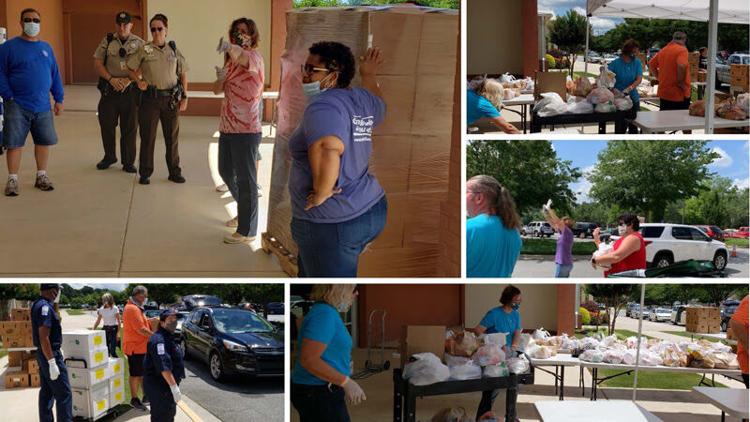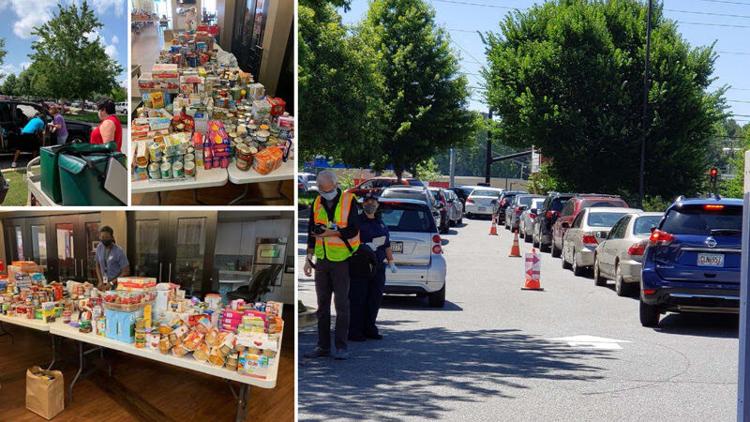 "As our liaison commissioner, I wanted to thank you, Commissioner Gambrill, for your continued support of Senior Services and especially for highlighting the work that we have done and will continue to do," said Dr. Jatunn Gibson, director of Cobb Senior Services. "It meant a lot for the staff to know that you shared comments about Senior Services at the BOC meeting. It is good for the staff to hear that they are making an impact in the Cobb community, and that their work is recognized. Thank you."
We are appreciative of how hard Jatunn and the entire Cobb Senior Services staff has worked to continue serving our older residents during the pandemic.
Ioana Bovo-Nicolescu, division manager, presented the idea to have a drive-thru for Cobb seniors where we can provide shelf-stable food to seniors in need. Many of our existing partners provided items to assist and many residents have donated to support our efforts. We started the drive-thrus on April 16, and have since given out 2,260 meals. Other items that we've distributed during the drive-thru includes - produce (for the past 5-6 weeks), phones (land line phones with larger numbers), crossword, Sudoku and coloring books, toiletries (paper towels, toilet paper, soaps, lotion, shampoo, hand sanitizer, wipes) and masks.
Snapshot of the July 16 drive-thru. There were 331 total people served, 357 food boxes given, 101 dairy boxes, 87 produce boxes, about 300 masks and 20 cases of water.
Merline Tippens, program specialist, coordinates the collection of all donations, schedules drop-off times for donations and works with staff who volunteer to box and bag all items for our drive-thru. These items are also used to supplement our Meals on Wheels delivery.
Jobcy Alexander, nutrition manager, has rerouted all of our deliveries for Meals on Wheels to accommodate schedules of recipients and to make sure Cobb staff is able to deliver to all who are on our list. During the pandemic, many of the volunteers who usually deliver meals could not, so we reverted to staff. The innovative scheduling and changes to routes allow us to, on average, deliver three-days a week with minimize contact, while delivering approximately 1,400 meals serving 280 plus Meals on Wheels clients. We have documented a 22% increase in the request for Meals on Wheels since mid-March.
Swannie Wilson, transportation manager, and Tamira Dennis, transportation supervisor, adjusted all routing to deliver Meals on Wheels as wells as continue to offer demand response to seniors seeking rides to medical appointments.
Allison Hall, project/technology manager, continues to monitor the needs of each center as we plan for a safe reopening in the future. She monitors our needs for personal protective equipment and keeps Cobb Senior Services current with changes to make sure that we are in a safe working environment.
Kathy Lathem, strategic partnerships manager, makes sure information is shared with our staff, our partners and on a county level through Cobb Communications. She has pitched in during the pandemic to help in all areas and continues growing our partnerships to address specific needs associated with COVID-19.
Sandee Panichi, deputy director, provides leadership to our staff and works to ensure we are operationally-sound with all of the changes to our centers and deliveries to seniors. She even finds time to go on Meals on Wheels routes and work the drive-thru. She continues to find ways for Cobb Senior Services to improve and meet our changing needs during this pandemic.
-From District 1 Cobb County Commissioner Keli Gambrill's newsletter
---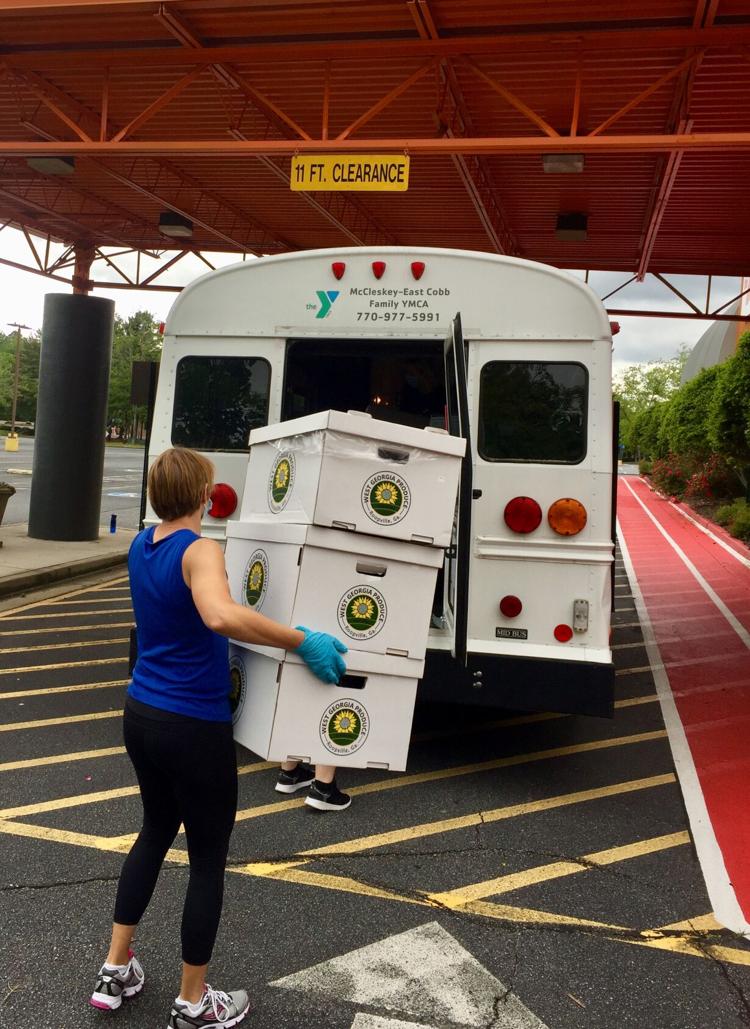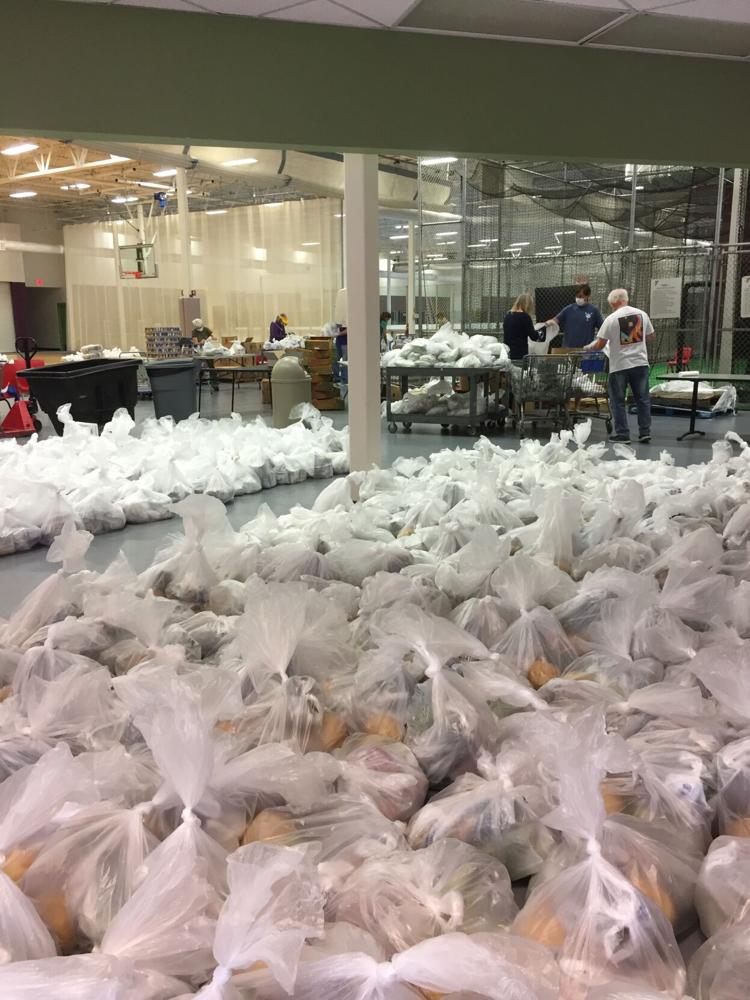 The YMCA of Metro Atlanta has played an integral role in hunger relief efforts during the COVID-19 outbreak.
Since March 16, The Y has provided 116,456 grab-and-go meals and 28,311 family packs of food, for a total of 229,700 individual meals. Through partnerships with World Central Kitchen and Common Market, the YMCA continues to increase its contributions.
In Cobb County, the McCleskey – Northeast Cobb YMCA and Northwest Cobb YMCA have collectively packed 12,007 back packs of food for Marietta City School students and families living in low income apartment complexes. The McCleskey Northeast Cobb YMCA is also helping provide free breakfast and lunch to students all summer long. In the past two weeks, 6,550 meals were served to Marietta City School students.
---
The Episcopal Church of Saint Peter and Saint Paul, 1795 Johnson Ferry Road in Marietta, is partnering with There's Hope For The Hungry to provide free food for those in need on the first Tuesday of each month.
The next offering will be Aug. 4 from 10 a.m. to 1 p.m.
Participants can drive by, follow signs through the church parking lot, pick up a box of food that will be placed into one's car. Participants do not need to leave their car. The food will feed four people for two weeks.
For more information, contact Tom Martin at 678-427-0416.
---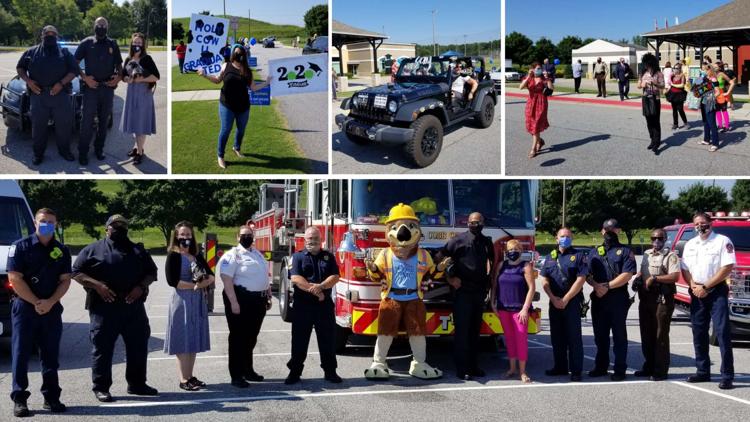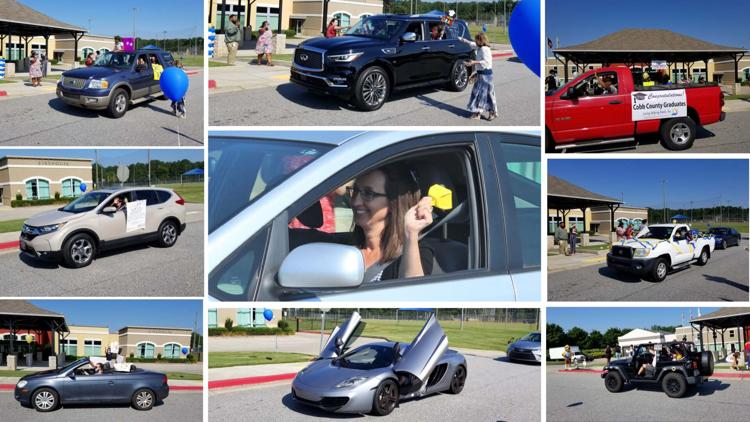 We were proud to participate in the parade last week and share the excitement of our graduates.Nineteen youth in foster care graduated from high school or received a GED, and one young adult recently graduated from college. The celebration included foster families, case workers, stakeholders, public safety personnel and others, including community leaders. We will forever remember the class of 2020 who faced a great challenge, but are posed to positively impact our future.
-From District 1 Cobb County Commissioner Keli Gambrill's newsletter
---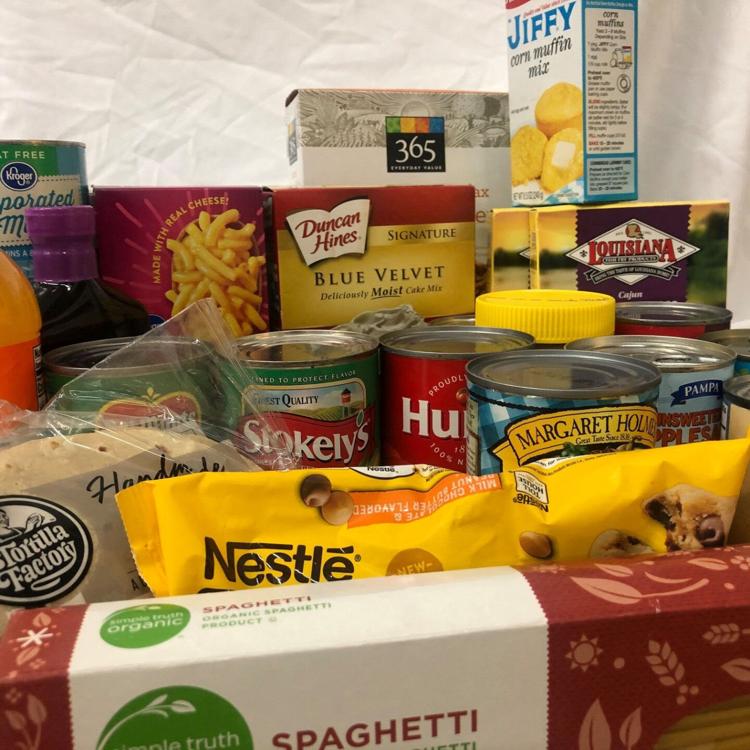 In the United States there are currently over 11 million Americans unemployed.
Imagine trying to pay rent, utilities and feed your family with little to no income. We can't solve the national problem however we can support our community.
Cobb schools team with MUST Ministries to stock food pantries. Please consider being part of the "50 with $50" Food Drive.
We are challenging 50 families to spend $50 to purchase items to help fill Cobb School Pantries. We also invite you to call on two families to participate.
The drop off date is Sunday, July 26 from 11 a.m. to 2 p.m. in the parking lot at Massey Automotive, 2050 Lower Roswell Road in Marietta.
The following items are requested canned corn, canned mixed fruit, canned pasta, canned veggies, chunky soup, jelly, instant noodles, boxed macaroni and cheese, canned pasta and rice.
Every precaution will be made to maintain "safe distance." Participants do not need to get out of their car to drop off donations. Participants will be eligible for 10% off at the Zaxby's at this location on this date.
For more information, contact Fred Massey at 404-731-4466.
-From Cobb County District 2 Commissioner Bob Ott's newsletter
---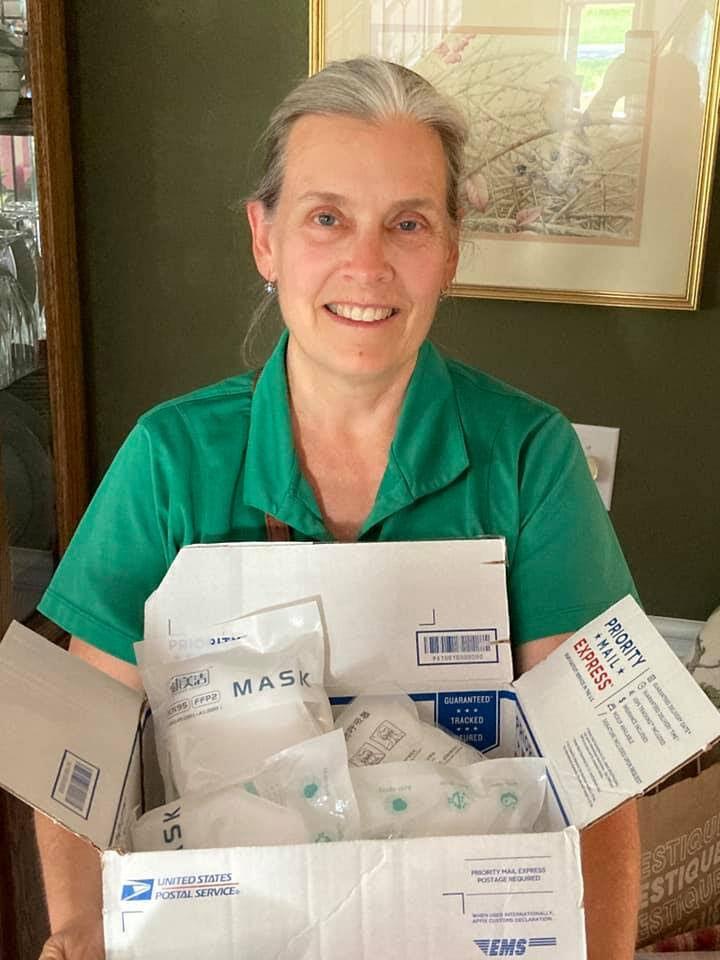 Today's #KennesawCares highlights Shelly Browne and Blue Thanksgiving, a non-profit that provides support to the Kennesaw Police Department, 911 Center and surrounding counties' law enforcement agencies.
Browne, owner of All-Star Chem-Dry in Kennesaw, was able to donate 45 KN95 masks to members of Blue Thanksgiving so they can continue supporting first responders during COVID-19. Blue Thanksgiving has donated over 1,000 meals, 700 bottles of hand sanitizer and 4,500 face masks to various law enforcement agencies, fire stations and 911 dispatch offices throughout Cobb County. The organization has been donating meals throughout the COVID-19 pandemic, for both our police officers and 911 operators.
While providing for our law enforcement officers and public safety personnel was their main objective, they also strive to support local business owners by purchasing these meals from local restaurants, including - Paul's Pot Pies, Major Q's BBQ, Zaxby's, Pasta Bella, Marietta Pizza Co. and Pisano's. Funding for their pandemic project came from a private donor who wishes to remain anonymous.
- From the City of Kennesaw's newsletter