The YMCA of Metro Atlanta will honor volunteers at its five Fulton County locations Feb. 11 at its 2021 Celebration of Community Champions, which will be held virtually due to the COVID-19 pandemic.
Each individual will be named Volunteer of the Year at the facility where he or she gives back as part of an event lauding volunteers at all of the YMCA's locations in metro Atlanta. The Fulton honorees are: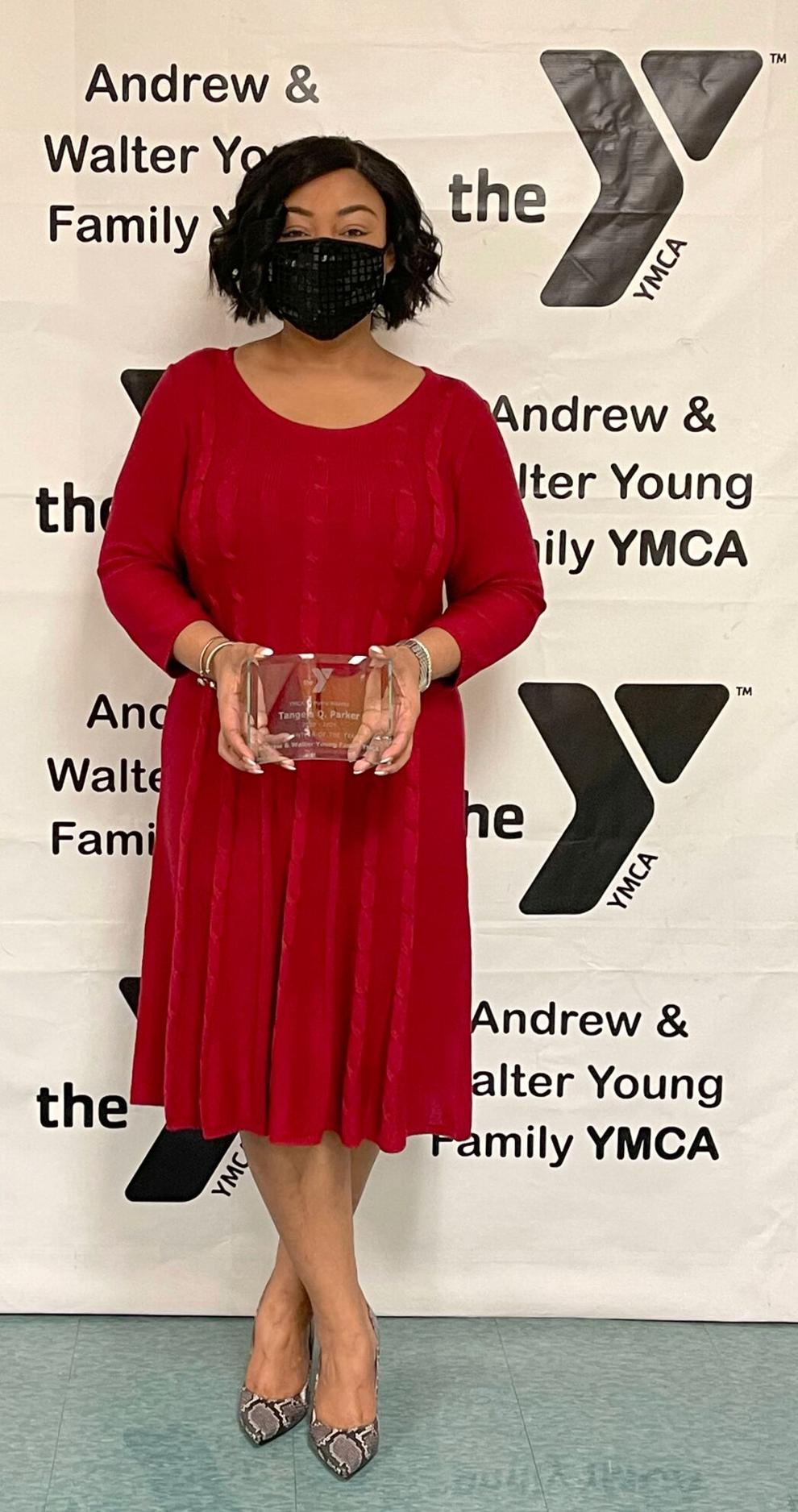 ♦ Tangela Q. Parker, Andrew & Walter Young Family YMCA: A volunteer there since 2018, Parker has developed community partnerships and programs that benefit both children and parents.
"Parker has contributed so much in her two-year appointment on the board," Monteil Weeks, group vice president and executive director at the Andrew and Walter Young Family Y, said in a news release. "She is committed to ensuring that each child and family has an opportunity for success regardless of where they have started. She understands the Y's mission and values and is committed to identifying strategies through in-kind donations, services, events, and partnerships that lift up those that are the most vulnerable."
Parker added, "The Y has the distinction of having employees who are truly vested in the communities which we all serve. Stepping into the lobby, you can feel the warmth as you view the amazing pictorial history of the Young family that adorns the walls."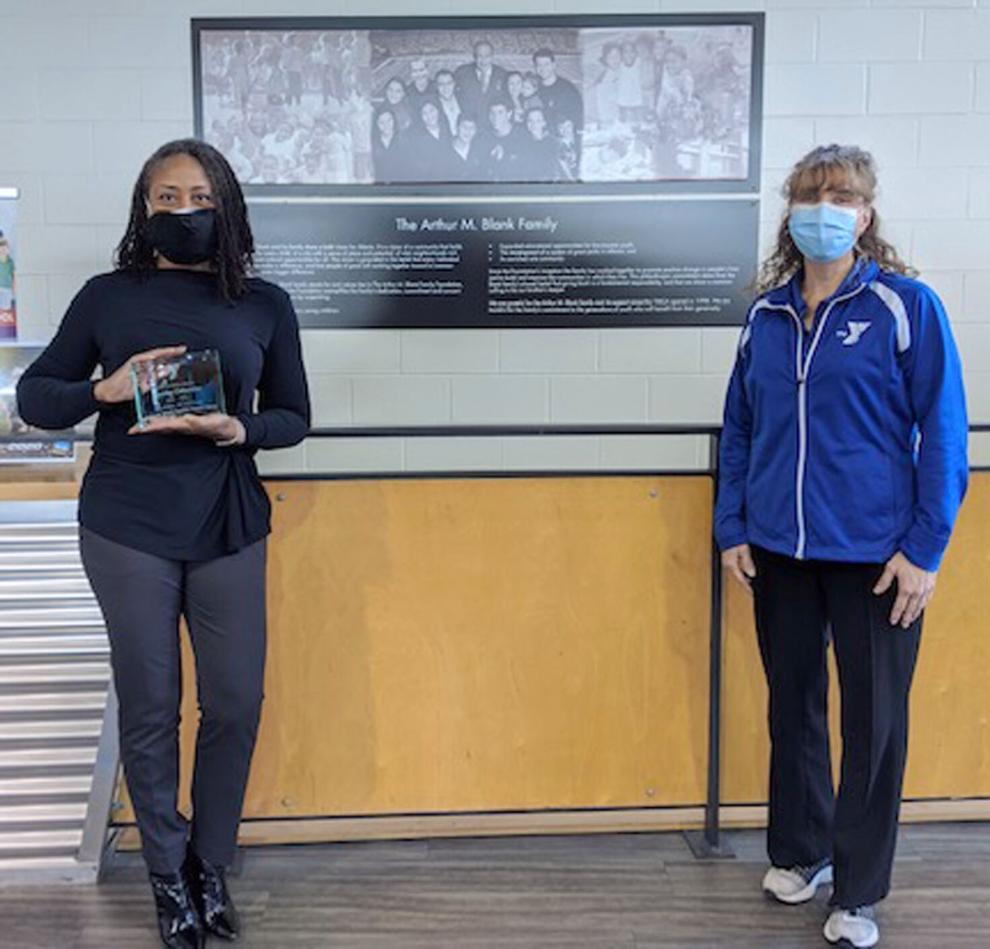 ♦ Jennifer Callender, Arthur M. Blank Family Youth YMCA: Callender, who started volunteering as a board member there three years ago, has supported fundraising events, raised money to support the YMCA Summer Camp programs and gives annually as part of Y Matters.
"We are so thankful for Jennifer's years of service to the Y," said Jill Moore, group vice president at the Y. "When the Blank Youth Y pivoted its services to engage in critical hunger relief work during the COVID-19 crisis, Jennifer stepped into action with us, raising thousands of dollars to ensure kids and families struggling with food insecurity had enough to eat.
"Families throughout the entire Y association benefitted from over 150,000 meals prepared at the Blank Youth Y's kitchen, and we are deeply appreciative to Jennifer's work to help make this possible."
Callender added, "Volunteering with the Y has brought greater purpose and perspective to my life. It's such a blessing to be in a position to give back and support my community. If I can impact one life in a positive way, I feel like I've done what is expected of me. Thanks to the Y that impact can be realized."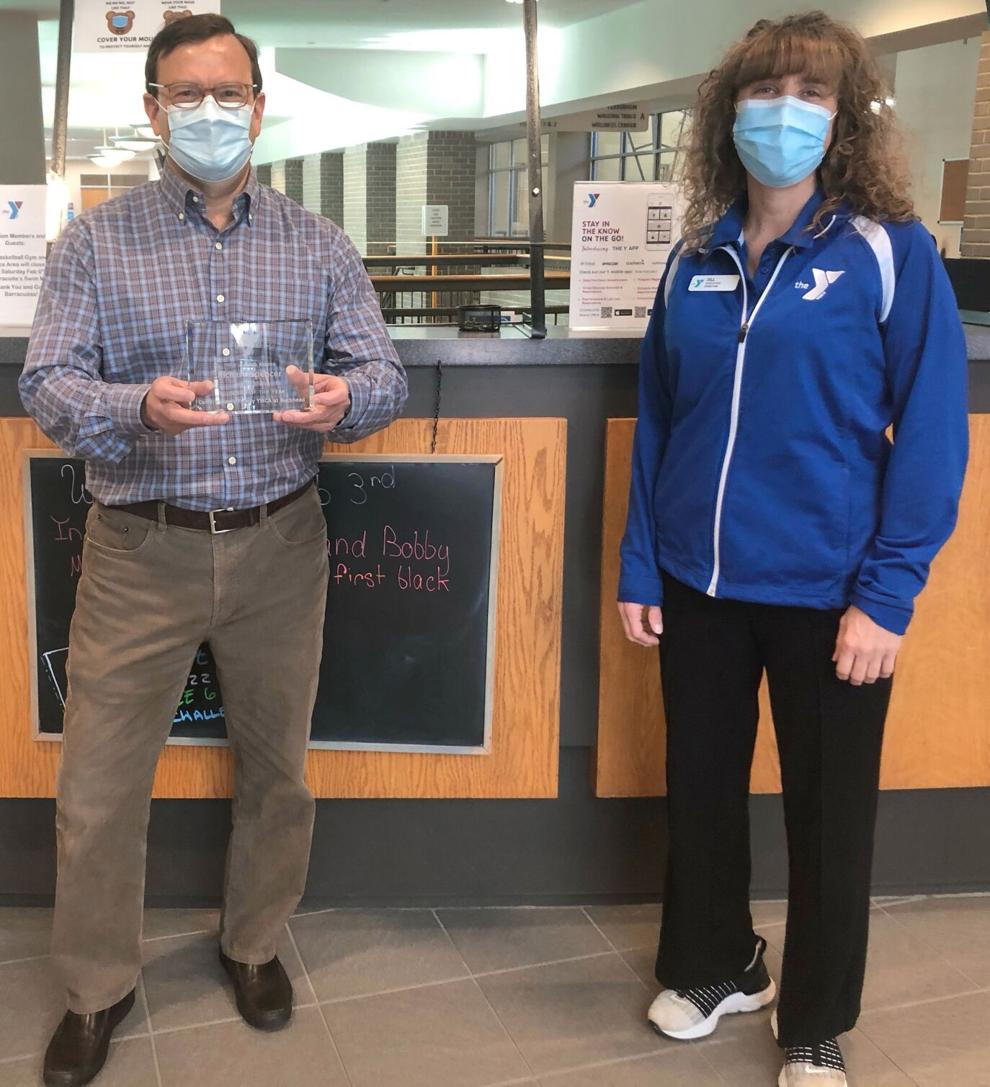 ♦ Richard Spencer, Carl E. Sanders Family YMCA at Buckhead: Spencer, who serves on the advisory board there, participates in the days of service events.
"Richard Spencer has been a long-standing and amazing member, advocate and board member of the Sanders Buckhead YMCA," said Moore, who also serves as the Buckhead Y's executive director. "During the pandemic, Richard has led our board, as the board chair, to an unprecedented level of engagement from the entire board. The support for staff in service to our mission, members and community has been extraordinary."
Spencer added, "The Y is welcoming to all people. The diversity of interests and needs served by the Y is impressive and unmatched. Volunteering has given me a sense of substantive accomplishment seeing the effect the Y has on folks' lives for the better."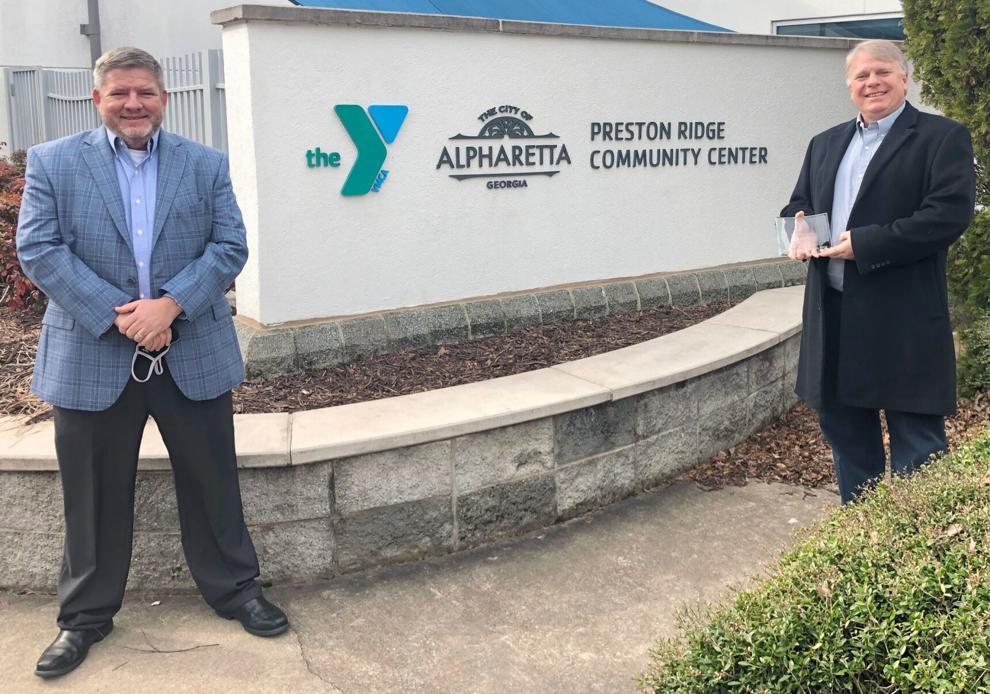 ♦ Jim Gilvin, Ed Isakson/Alpharetta Family YMCA: A volunteer there since 2012, the Alpharetta mayor is an advisory board member who raises community awareness for YMCA events and programs.
"Jim has been instrumental in the (YMCA's) wonderful relationship with the city of Alpharetta," said Ryder Leary, the Ed Isakson/Alpharetta Family Y's associate executive director. "That includes Summer Camp at Camp Big Creek, the partnership with Preston Ridge Community Center and the partnership in Y Campus Connection."
Gilvin added, "As an advisory board member, I love being able to raise awareness of all the great work the YMCA is doing in our community. Helping the dedicated staff of our Y serve so many people who might otherwise be able to experience such facilities and programs in a clean, safe environment is incredibly rewarding."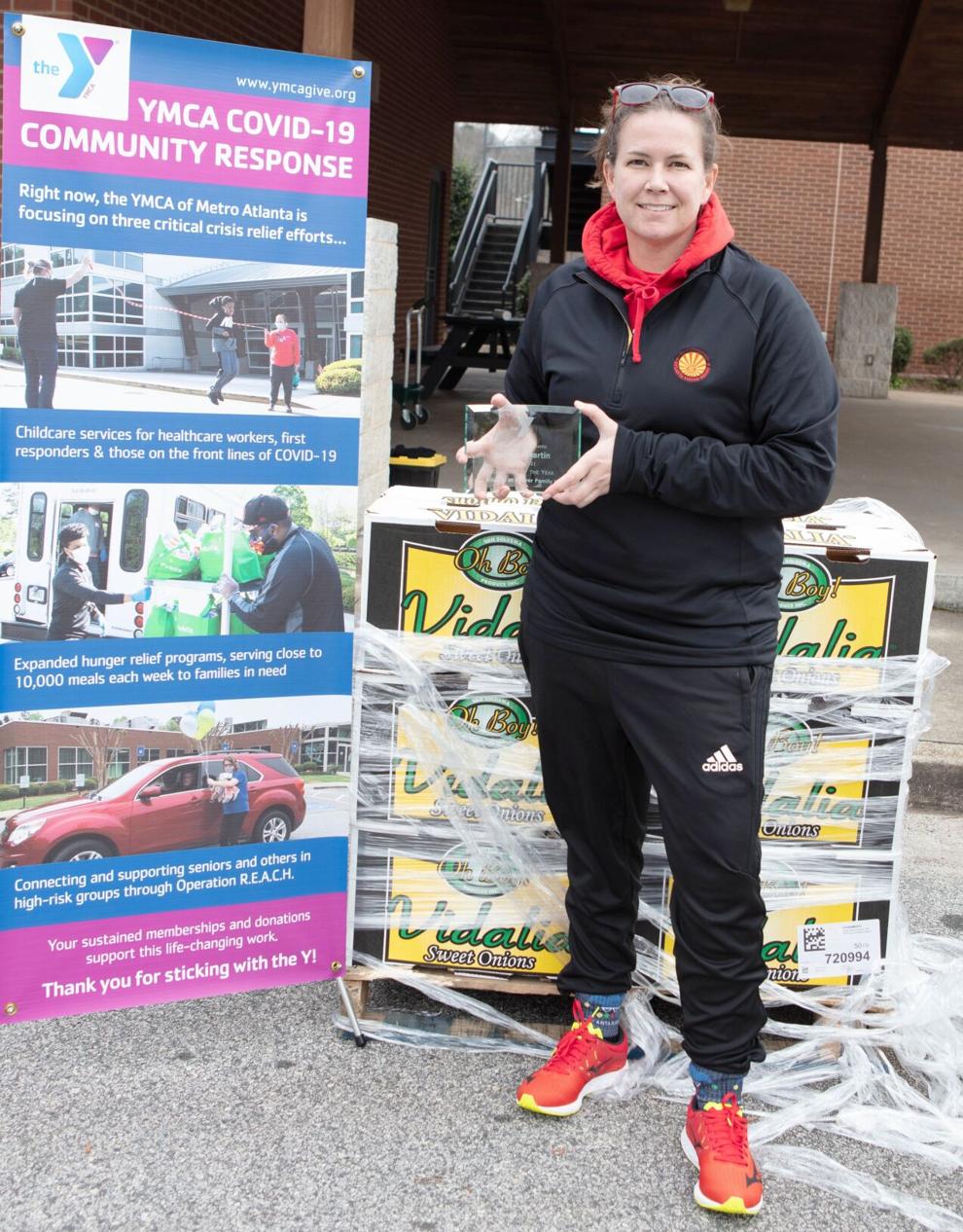 ♦ Rebecca Martin, The Villages At Carver Family YMCA: This past summer, Martin, the program director for Atlanta Youth Rugby, and the rugby organization volunteered there for 11 weeks to help with the Y's hunger relief programs.
"She brought youth, professional rugby players, parents and coaches out to volunteer each week," said Donald Woodruff, associate executive director of the Villages at Carver Family YMCA. "She recruited more than 80 different individuals over an 11-week period. We packaged 900 bags of food for families going out to eight Y branches each week. This would not have been possible without Rebecca and her Atlanta youth rugby group."
Martin added, "Rugby is enriched with strong values that are extremely similar to the YMCA. (Atlanta Youth Rugby) is committed to honoring our values of solidarity, respect and integrity. We were honored to work with an organization that holds those same values so dear. Our coaches and players value giving back and were thankful for the opportunity to do so with such a great partner is such a wonderful community."
Also at the celebration, Dr. Michael Lane will be honored posthumously with the Bransby Christian Leadership Award, Gas South will be named the Corporate Partner of the Year and the Atlanta Community Food Bank will be honored as the Nonprofit Partner of the Year.