The YMCA of Metro Atlanta honored volunteers at its five DeKalb County locations Feb. 11 at its 2021 Celebration of Community Champions, held virtually due to the COVID-19 pandemic.
Each individual was named Volunteer of the Year at the facility where he or she gives back as part of an event lauding volunteers at all of the YMCA's locations in metro Atlanta. The honorees are:
♦ Mary McPherson, Cowart Family YMCA: McPherson has been volunteering there for five years after getting connected to the Y through her partnership with the Cowart board. As an educator, she works with students in areas around reading readiness.
"Mary volunteers for most of our branch and association events," Micki Robinson, the Cowart Family YMCA's executive director, said in a news release. "She has a rich background in education and, most recently, has helped the Y navigate best practice in (Y Campus Collection) flow and how to support kids with learning differences. She serves on the dyslexia board and is helping us prepare to host a summer camp option for families that may need support through partnership with her team members on that board."
McPherson added, "I am a mission-driven person, and volunteering at the Y provides a space for me to be fully aligned with an organization and fully live my beliefs and philosophy of life in a real way. Seeing the absolute need in our community through the lens of the hunger relief program was impactful for me. Seeing cars lined down Buford Highway waiting to pick up food was eye opening and solidified for me that this is an area that I want to continue to support and work with the Y to find additional ways to support the community beyond the Hunger Relief program."
♦ Sue Sullivan, Decatur Family YMCA: Sullivan has been a member of the Y for 28 years and volunteered throughout that time in different capacities. Her volunteer efforts expanded when she joined the advisory board in 2018. Sue serves as a member of the program committee and recently assumed the role as chair of the togetherhood committee.
"There are so many stories to share about Sue Sullivan," Decatur Family YMCA Executive Director Stacey Stevens said. "Concerned with children not falling behind while in virtual school, Sue remains in contact with guidance counselors at schools that enroll students from hotels where kids from low-income families are living. Working with local agencies and other volunteers, Sue has created a resource list of agencies that can assist families with housing issues, access to healthcare, crisis management and legal aid."
Sullivan added, "My Decatur Y has always been a special place, and I love that when there is an opportunity for something new, it always starts with a 'YES' before anyone says no."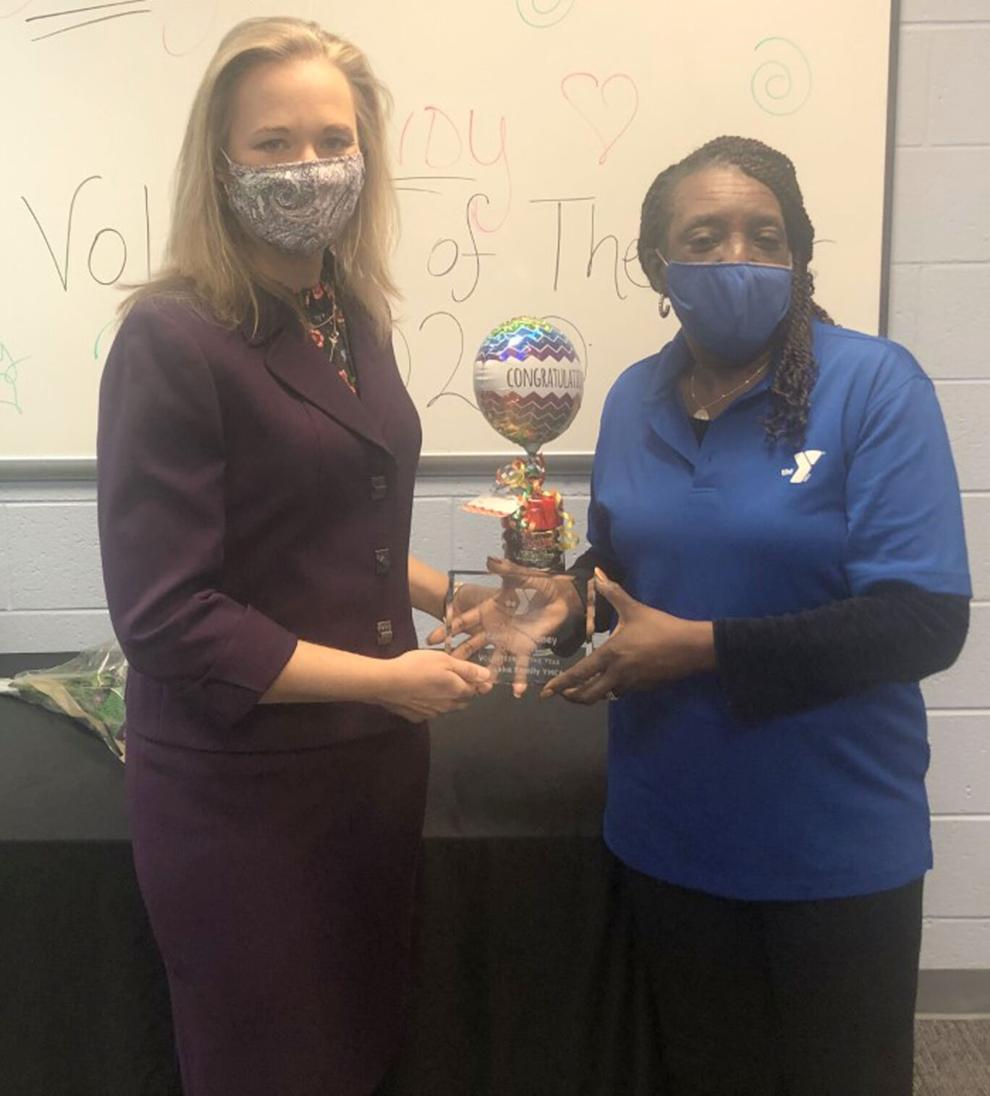 ♦ Mandy Mahoney, East Lake Family YMCA: Mahoney has been volunteering at the branch since March. Starting that month, she organized the weekly collection of toilet paper for the weekly food distribution and collected 300 rolls of toilet paper a week for three months at a time when toilet paper and other essentials were impossible to find due to the pandemic.
"Mandy has been so devoted to helping us provide for our community members during COVID-19," said Monteil Weeks, group vice president at the YMCA of Metro Atlanta. "She has volunteered over 25 times since March and has played many roles during our hunger relief program."
Mahoney added, "The pandemic has caused isolation when connection is what I needed more than ever. Early on, I watched the news and felt helpless, sad and worried. I needed some way to find authentic connection with people in my community. Volunteering with the Y gave me that and so much more. I made new friends, I learned more about our community, and I had lots of fun. My heart swells as I think of all of the joy and love that I received from working alongside Dedra, Vivian, the Y staff and all the other volunteers."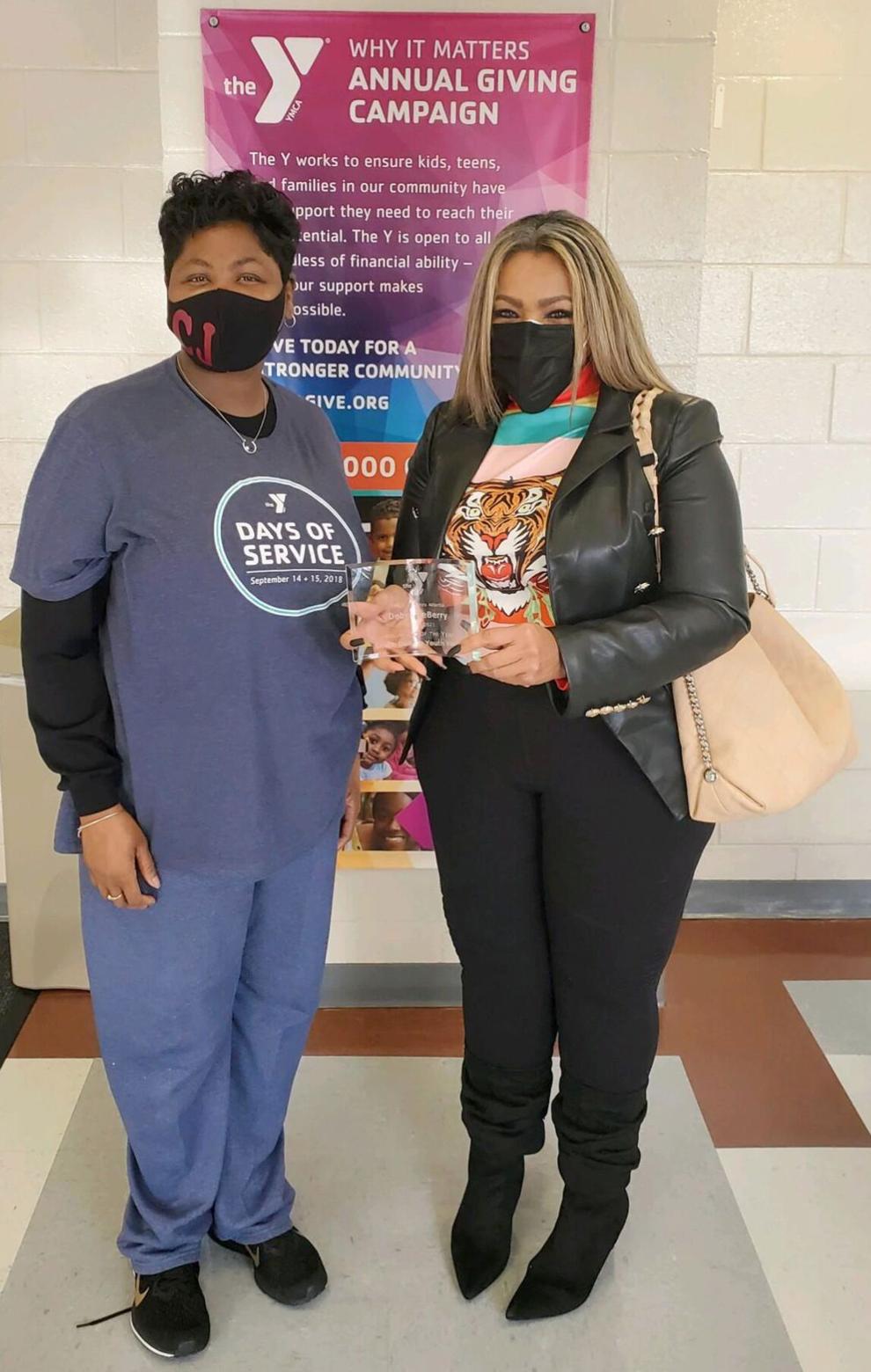 ♦ Debra DeBerry, South DeKalb Youth YMCA: DeBerry has been volunteering there since 2002. She is the elected clerk of Superior Court in DeKalb County and serves on the DeKalb Community Service Board, DeKalb Volunteer Lawyers Foundation board and the Law Library board. She is a member of the National Council of Negro Woman, DeKalb Ethics Appointment Committee, DeKalb Courthouse COVID-19 task force, chair of the nomination committee of the Clerks Council of Georgia, chair of the political committee for Statewide PAC NewPowerPac, member of 100 Black Women and a board member of the South DeKalb YMCA.
"This year, Ms. DeBerry helped South DeKalb receive a donation from the DeKalb Volunteer Lawyer Foundation," said Carita Jackson, associate executive director of the South DeKalb Youth YMCA. "On Thanksgiving Day, we volunteered as individuals and groups donated items to our branch alongside other nonprofits. They hosted a virtual fun run where we were gifted $500.00 for this year."
DeBerry added, "Volunteering with the Y has given me a deep sense of honor knowing the services provided to our community makes a difference."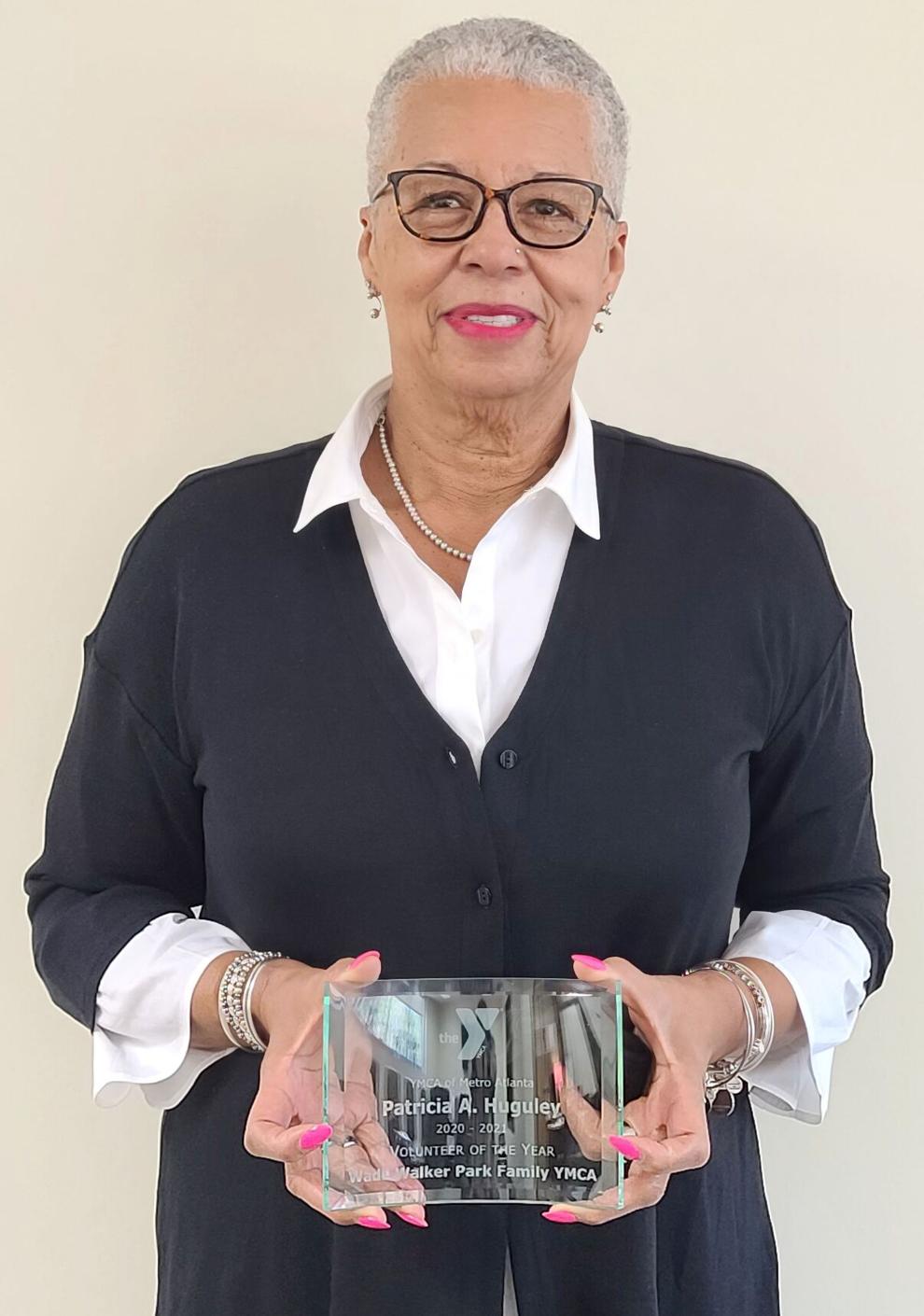 ♦ Patricia "Trish" A. Huguley, Wade Walker Park Family YMCA: She started volunteering about four years ago by asking her Y friends to contribute to the Y It Matters fundraiser. More recently, Huguley started volunteering for the food box giveaway on Fridays.
"Her time and efforts towards the food program ensure that our community doesn't go hungry," said Lorna Loh, executive director of the Wade Walker Park Family YMCA.
Huguley added, "Knowing that I can make a difference in how someone feels with a smile and kind words is priceless to me."
Also at the celebration, Dr. Michael Lane will be honored posthumously with the Bransby Christian Leadership Award, Gas South will be named the Corporate Partner of the Year and the Atlanta Community Food Bank will be honored as the Nonprofit Partner of the Year.