With the exception of Johns Creek, Fulton County's 2019 property tax bills are due Oct. 15 for non-Atlanta property owners and Sept. 30 for Atlanta ones.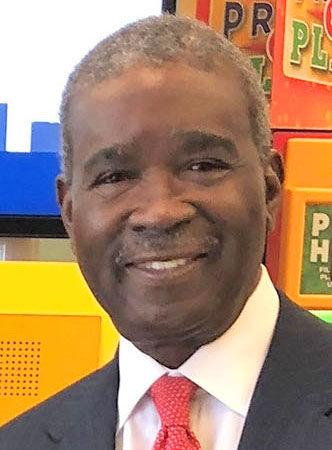 "We were able to knock this out of the park on time and on schedule and were able to accomplish this with a lot of effort," Fulton Tax Commissioner Arthur Ferdinand said of the quick billing turnaround.
In an Aug. 12 news conference at the Fulton County Government Center atrium in downtown Atlanta, Ferdinand, backed by Fulton Board of Commissioners Chair Robb Pitts, County Manager Dick Anderson, Fulton Chief Tax Appraiser Dwight Robinson and other officials, announced the dates when property tax bills are due.
Jessica Corbitt-Dominguez, a Fulton spokeswoman, said Atlanta's bills are due earlier than the rest of the county's cities because of an Atlanta statute that requires it. Johns Creek's tax due date has not been determined yet because it has not set its millage rate yet, Ferdinand said.
This update came after DeKalb County Senior Magistrate Court Judge Alan Harvey Aug. 9 issued a temporary collection order to allow Fulton to send its tax bills before the Georgia Department of Revenue approves its tax digest.
This is the third straight year the county has gotten a temporary collection order to mail its tax bills. The state hasn't approved Fulton's tax digest since 2016, and last month Fulton announced it had reached a settlement with the state on accepting the county's 2017 and 2018 tax digests.
Atlanta Public Schools announced earlier this month it could, as a last resort, borrow up to $120 million to cover expenses if there were delays in Fulton's tax collections, something he said he wanted to avoid.
All of the tax bills are in the mail, and Ferdinand said he expects Johns Creek to set its millage rate next week. In addition, he said the county is supposed to collect about $2.5 billion in property taxes this year.
"This amount we expect to collect is slightly higher than last year but not by much," Ferdinand said.
The temporary collection order, he said, was necessary regarding the 2019 tax digest because the county did not have the 2017 or 2018 tax digests approved by the state.
"We cannot have a digest approved when we have a previous year digest not approved," Ferdinand said.
In addition, with the new tax due dates, no county services will be affected.
"We are on schedule, so there will be no disruption of services for county residents," Anderson said.