Paulding detectives are conducting an investigation into the death of Patricia Seabolt. The victim is a 66-year-old white female. 
On Oct. 11, deputies with the Uniform Patrol Division responded to 440 Colbert Road to reference a welfare check on the female decedent by the decedent's family.  
Friends and family of Ms. Seabolt had not been able to speak with her for several days and indicated that she would not answer her phone.
Once deputies were provided with a key to the home in order to check on Ms. Seabolt's wellbeing, they found her deceased inside the residence. 
Deputies immediately contacted detectives with the Criminal Investigations Division as well as the Paulding County Coroner's Office.  
Based on what was observed at the scene, it was obvious to detectives and the Deputy Coroner that Ms. Seabolt had been deceased for some time.
The homeowner was identified as Brian Justin Barden. The 39 year old suspect is a white male who arrived on scene later that day and was interviewed by detectives. 
According to what they were able to learn, Seabolt rented a room from Barden at the home.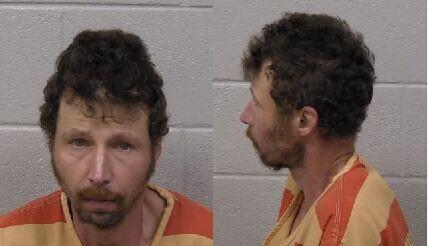 As a result of their interview and the subsequent investigation, detectives arrested Barden and charged him with the following charges:
Concealing the Death of Another (F)                               
VGCSA Possession of Methamphetamine (F)
Seabolt's body has been transported to the Georgia Bureau of Investigation Crime Lab in Atlanta where an autopsy will be conducted.
More charges could possibly be pending once the manner and cause of death is determined by forensic pathologists. Barden is being housed in the Paulding County Jail and currently has a $5,700 bond. 
Detectives are encouraging anyone who has any information about this case to call the Criminal Investigations Tip Line at 770-443-3047 or download the free Paulding Sheriff mobile app and send in a tip.