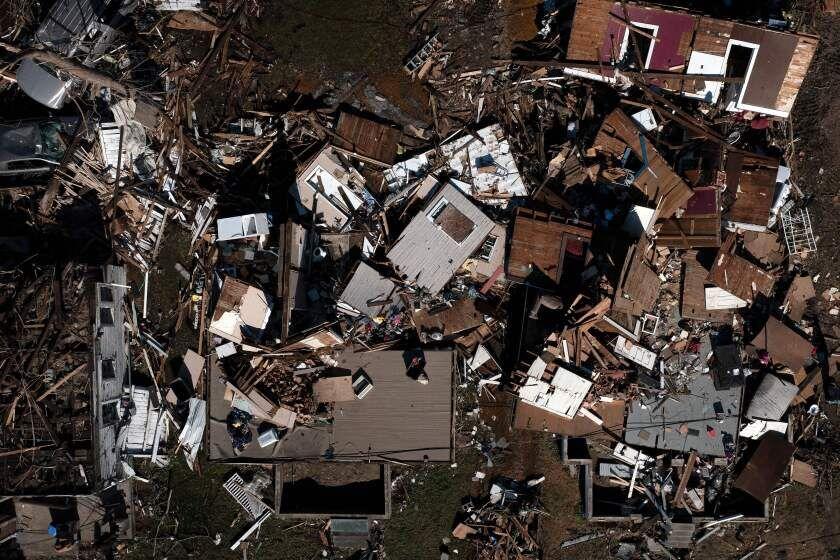 The Paulding County community has come together and united to help those who have been impacted by these deadly tornados. 
The Paulding County Sheriff's Office, the Paulding County Fire Department, the Paulding County Board of Commissioners, the Paulding County School District, North Georgia Fellowship of Christian Athletes, and multiple local business and churches have come together to bring relief to those who are suffering.
Paulding County asks for donations such as nonperishable food items, boxed food, paper products (toilet paper, paper towels, paper plates, utensils, and cups), cases/gallons of water, tarps, blankets (new), batteries (AA, and C), small propane bottles, baby wipes, diapers, baby items, formula, feminine hygiene products, toiletries, pet food, and trash bags. 
Drop off locations for relief items are listed below: 
 Paulding County Schools (Donations at Schools Due by Friday Dec. 17)
Paulding County Sheriff's Office
Paulding County Fire Stations
Mt. Tabor Park
Taylor Farm Park
Burnt Hickory Park
Dallas Public Library
Maude P. Ragsdale Public Library (Hiram)
Crossroads Public Library (Bentwater)
New Georgia Public Library
All other donations need to be made by Monday Dec. 20.