Kayla Anderson and Ty Foley, Hiram High School's valedictorian and salutatorian, respectively, recently closed out their high school years amid the COVID-19 pandemic.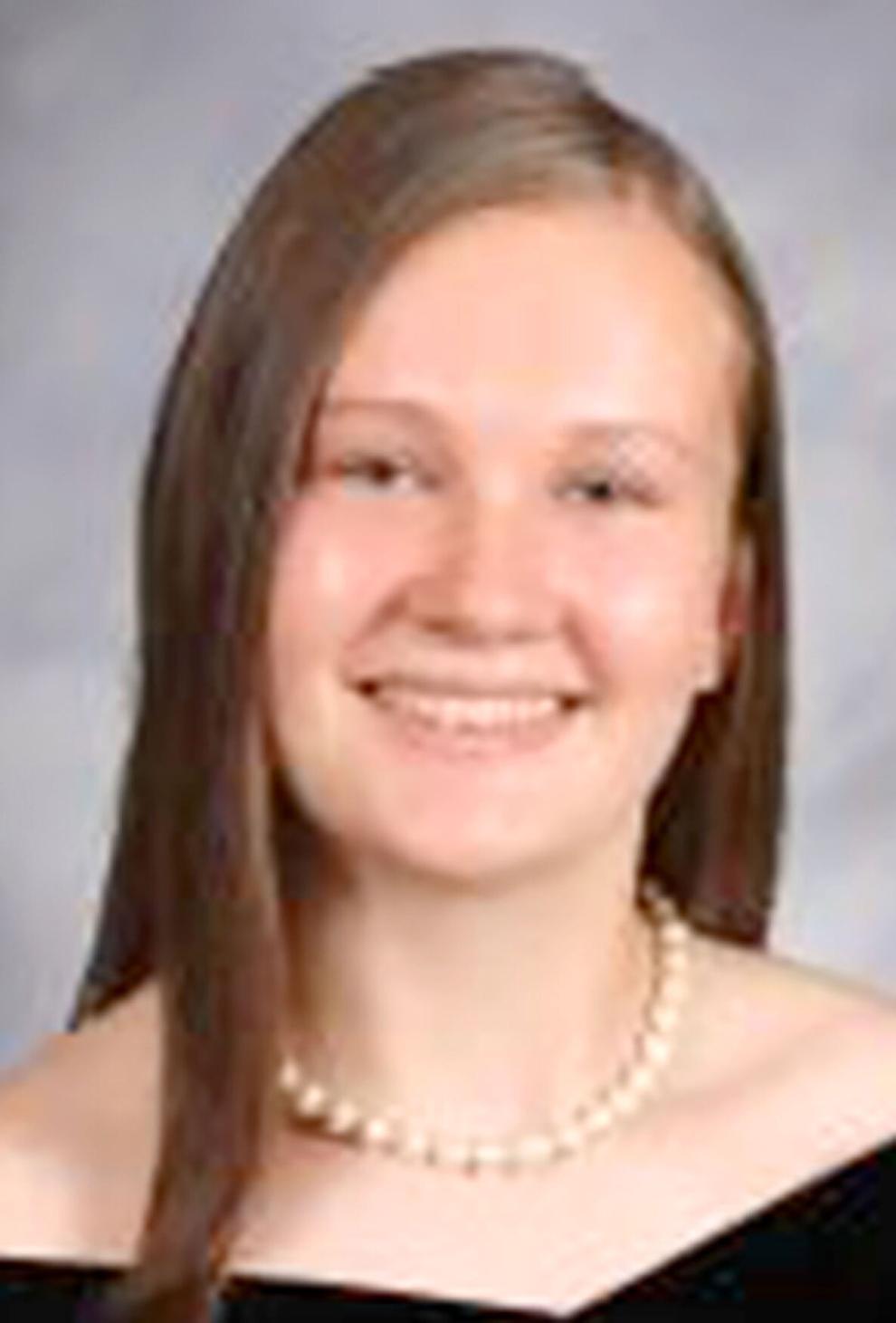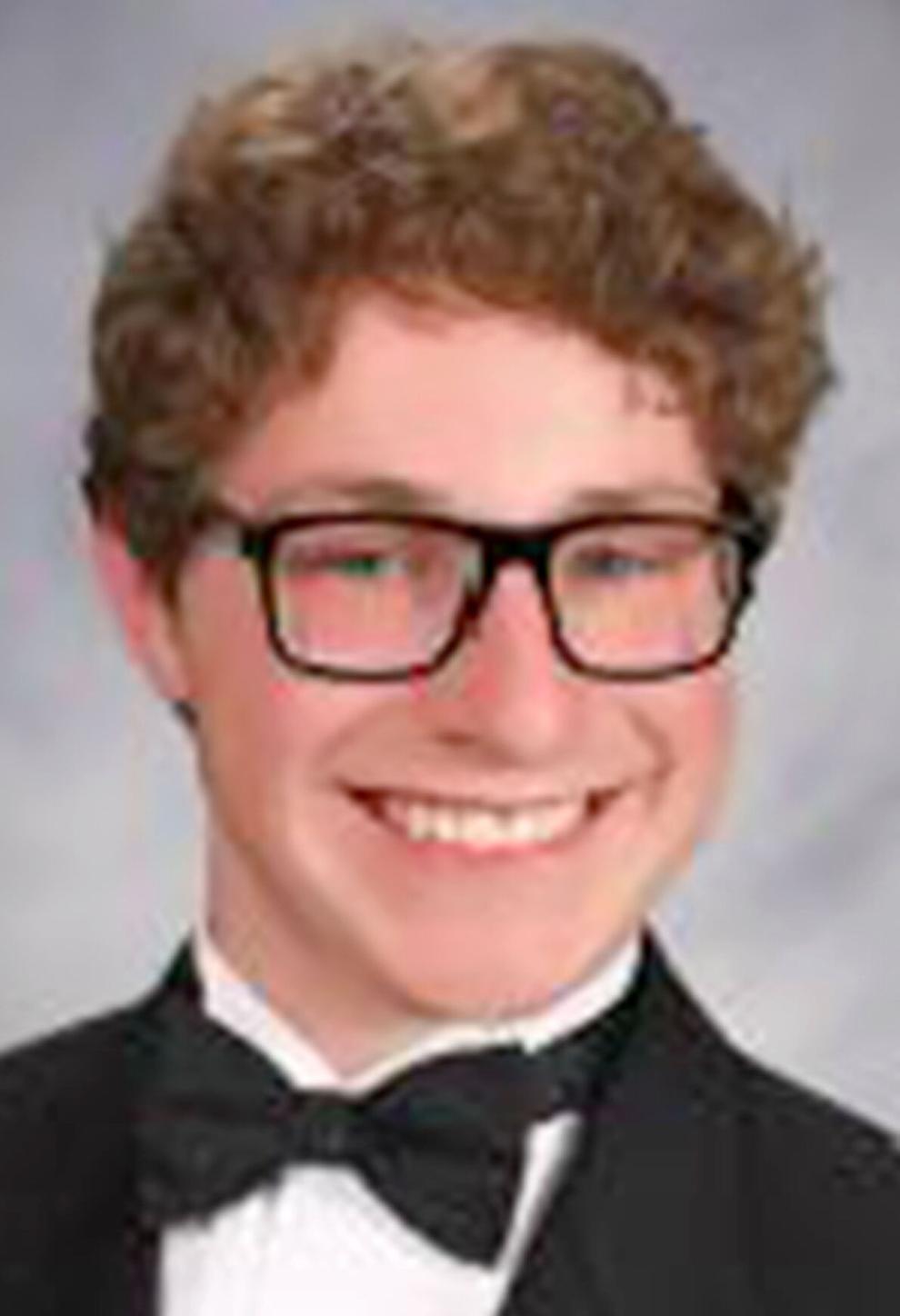 The pair graduated May 28 in a ceremony at the school's football field. The past 15 months have been marked by virtual instruction followed by a return to in-person classes this past fall (with some periods of online learning), albeit with face coverings and social distancing.
"At Hiram it really wasn't too bad," Anderson said. "We just wore masks. We were super careful about staying separated, especially during Christmas time when there were more (COVID-19) cases. I felt like they handled it very well and gave us the option of doing it virtual or in person.
"I think it's all about rolling with the punches. I think it was a good experience for everyone who's a senior this year to succeed under not great conditions. I thought it was a good opportunity to overcome and adapt to the situation we were in, whether it was virtual learning or whatever we had to go through over the past year and a half. It wasn't great, being we were seniors, but it was the cards we were dealt. We succeeded nonetheless."
Foley added, "Well, definitely it was a setback and made it difficult to ask teachers questions about the work. But overall it didn't have a big impact on my grades. It just made it more difficult to get that help."
Anderson graduated with a 4.0 grade-point average and scored a 28 on the ACT and a 1380 on the SAT. This fall she will attend Kennesaw State University, and she is planning for a career in the medical field, including research.
"I'm majoring in biochemistry so it's a good route that's available," Anderson said.
Foley graduated with a 3.98 GPA and scored a 1320 on the SAT. This fall he plans to attend the University of Georgia, and though he's undecided on a major, he's focusing on a career path in finance.
"I'm good at math and I like dealing with numbers," Foley said.
Healthcare teacher Kelley Etheridge taught Anderson in her essentials of healthcare class as a sophomore and her sports medicine class as a junior.
"First off she's brilliant," Etheridge said. "She's a very hard worker. She's one of the few students that when we shut down back in March (2020) and the county said grades didn't matter at that point, she still came to all my Zoom (classes) just because she wanted to learn. I feel like that's one thing that makes her stand out. The majority of kids, once the district announced that grades didn't matter, they stopped going to class.
"She's very kind hearted. She's a quiet leader. I sponsor the Chick-fil-A Leader Academy, and she did build more leadership skills through that. She's a quiet leader and won't stand up and say, 'We need to do this.' But she'll quietly guide people through good leadership decisions. She was involved in planning and showing up at all the community service events volunteering. She's a gentle spirit, and all of her peers respect her. She's just an amazing young lady. I was blessed to have her in class and to be working with her."
Susie Poe, an Advanced Placement calculus and math teacher, taught Foley in her AP calculus class during his senior year.
"Ty stands out several ways," she said. "He's the type of student other students feel comfortable with asking for help and always provides it. He always gives exemplary work. ... He's someone you always knew had integrity and an excellent work ethic. He's an all-around good student.
"I always felt he's one of the students you could joke with and talk to, and he would take it the right way. He had an excellent reputation at the school, and you know when you saw his name on the (class) roster, it was going to be a good experience. His family in general has an excellent reputation. Having taught his sister (Amelia), I knew the type of student I would be getting when I saw Ty's name on my roster."
Both seniors said the thing they'll remember most about their time at Hiram High is the relationships they've built while there.
"I've had a really good experience with the people at Hiram, both the teachers and students," Anderson said. "I had really good people surrounding me the entire time."
Foley added he'll never forget "all the people I've met and all the connections I've made and all the memories I've made with them."
Paulding County School District's valedictorians and salutatorians:
Editor's note: For each high school listed below, the valedictorian is listed first, followed by the salutatorian.
East Paulding: Julia Elizabeth Cheely and Catherine Basch
Hiram: Kayla Anderson and Ty Foley
North Paulding: Ben Skowronski and Davis Rowell
Paulding County: Anita Bassey and Garrett Schwartz
South Paulding: Bay Eidson and Emily Norman