Madelyn "Maddie" Broome and Gwendolyn "Gwen" Douglas, Alexander High School's valedictorian and salutatorian, respectively, recently closed out their high school years amid the COVID-19 pandemic.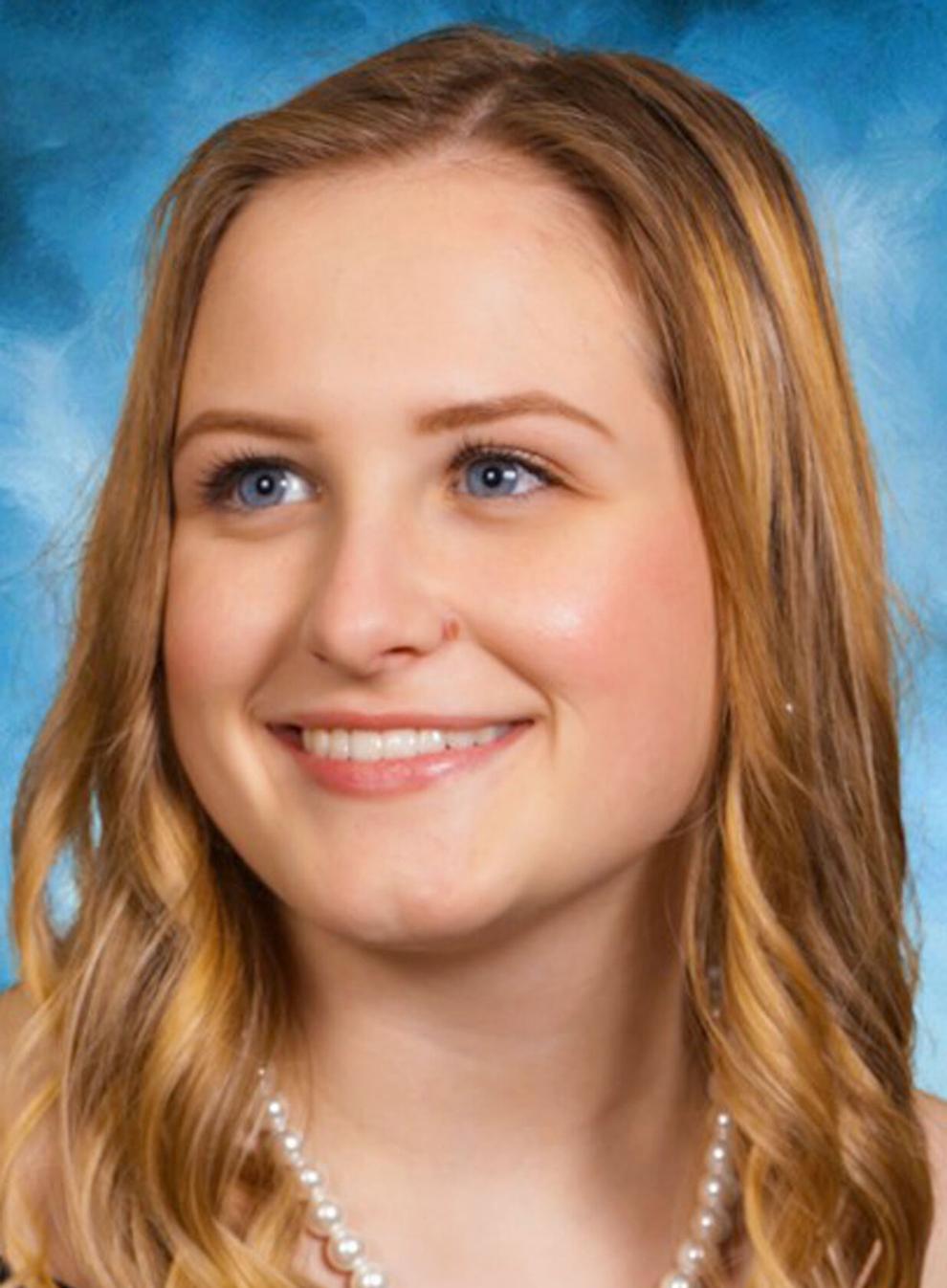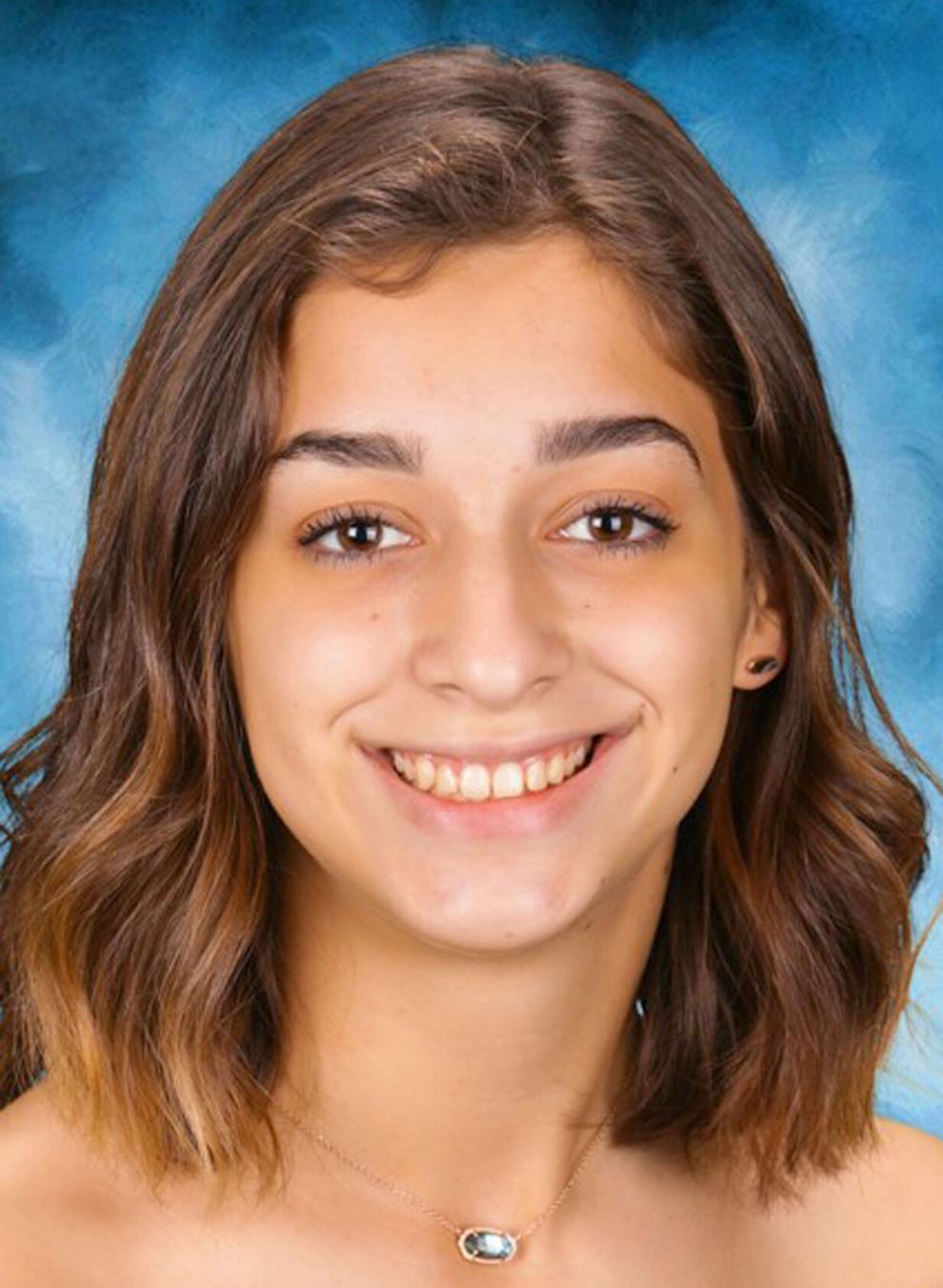 The pair graduated May 28 in a ceremony at the school's football field. The past 15 months have been marked by virtual instruction followed by a return to in-person classes this past fall (with some periods of online and hybrid learning), albeit with masks and social distancing.
"I thought it would be at first more difficult, but I decided to make the best of what I had because I can't change the circumstances, but I can change how I act within those circumstances," Broome said. "I learned differently more (during the pandemic) than ever. I learned online, in the classroom and through the hybrid model. …
"I was actually quarantined twice, for two weeks each time. I had to go back to online classes then."
Douglas added, "I think it's definitely been challenging. However, I think I learned a lot of skills in life because it's not always easy. I've learned skills to deal with stress and worked on myself a lot. During the pandemic, we couldn't do a lot of things in groups. It was isolating. You had to be happy with yourself, improve yourself and work on yourself."
Broome, who graduated with a 4.0 grade-point average, scored a 29 on the ACT. She will attend the University of Georgia this fall.
"My ultimate goal is to become an OB/GYN, so I'm going to study pre-med at UGA and I'll be majoring in biology," Broome said. "I have wanted to be an OB/GYN since around the sixth grade because I feel like it's a special job to be able to bring children into the world and care for mothers."
Douglas, who also graduated with a 4.0 GPA, scored a 26 on the ACT. Like Broome, she will enroll in the University of Georgia this fall.
"Honestly, I'm not 100% sure what I want to do because (my career goal has) changed so much and I never really focused on it," Douglas said. "But right now I'm thinking about majoring in business just because it's a versatile degree and not being exactly sure what I want to do. I think it's a good start."
Natalie Young, an Alexander math teacher, had both students in her Advanced Placement calculus class during their senior year.
Regarding Broome, Young said, "She is very detail oriented and always working hard, always trying to do her best. She also tries to help other people (with class work). She's just very kind. … She's just awesome."
As for Douglas, she said, "Gwen is very interested in social issues, (and) she does a lot of volunteer work. I know she went down and helped with (cleanup efforts from) a hurricane in Florida. She was really into that. But she also stays on top of her schoolwork while she did that. She's very busy.
"She's very funny. She's a got a great personality and I enjoyed having her in class. She's neat to talk to and down to earth."
Both graduates said they'll remember the relationships they built during their time at Alexander.
"I think I will remember just how the teachers were my greatest advocates for success," Broome said. "They cared for me, taught me well and gave me resources that I could use to really help me excel.
"I think I would just say that most important thing, especially in school, is having integrity when you do your work and working hard. That's the best advice I've taken away from it."
Douglas added, "Life's not constant. It's not going to remain the same (year after year). You're going to be a different person you were emotionally, intelligence-wise. I had a different friend group every year and found different hobbies throughout the years. If you're' not happy where you're at in life right now, there's a whole lot of time and ways to change it to find happiness."
Douglas County School System's valedictorians and salutatorians:
Editor's note: For each school listed below, the valedictorian is listed first, followed by the salutatorian.
Alexander: Madelyn "Maddie" Broome and Gwendolyn "Gwen" Douglas
Chapel Hill: Kendall Rogers and Aidyn Kittrell
Douglas County: Faith Guger and Sammi Zhu
Lithia Springs: Kelsea Jones and Summer Dennis
New Manchester: Sua Williams and Roxy Bridges