The Atlanta Police Department is asking for the public's help in finding an Arizona murder suspect who escaped custody while being transported from Atlanta back to that state.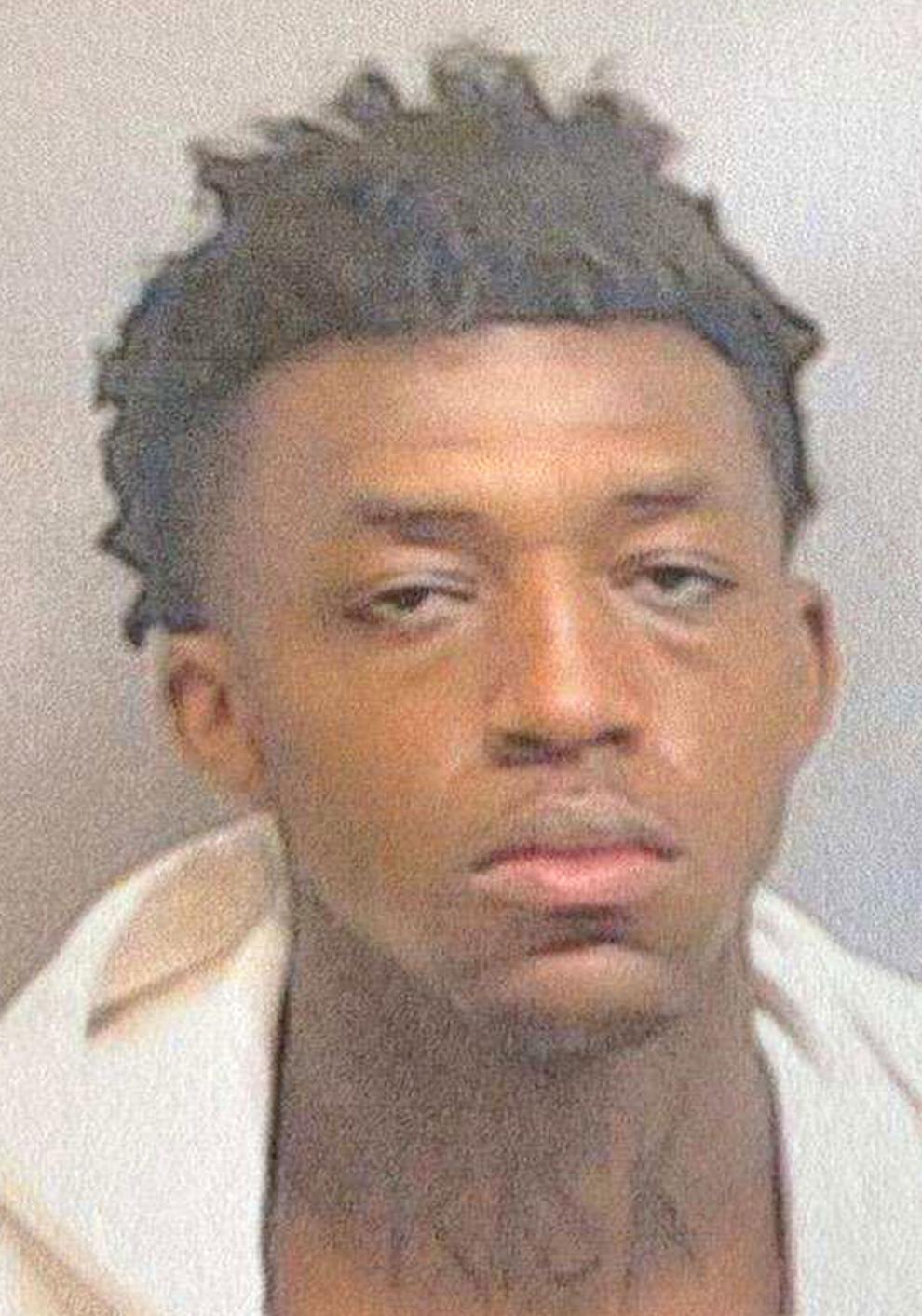 According to a news release, J'Saan Carlos Strover, 20, was arrested recently and was at Hartsfield-Jackson Atlanta International Airport in the process of being extradited to Phoenix by Maricopa County Sheriff's Office deputies when he escaped their custody April 29 at about 8:50 a.m.
Strover is described as a Black male, 6 feet, 3 inches tall, weighing 180 pounds, with visible tattoos on his neck, including a large one of the word "RISK." He was last seen wearing a blue jacket, blue jeans and no shoes. Strover was handcuffed when he escaped.
April 12, members of the Sandy Springs Police Department's street crime units and detectives aided the U.S. Marshals Service and Phoenix Police Department officers in executing search and murder warrants at an apartment on Queen Anne Court in Sandy Springs, where authorities believed Strover was hiding and arrested him, said Sgt. Salvador Ortega, a Sandy Springs Police spokesman.
Briana Jewel Shiver, 30, a woman police said is his girlfriend, was also arrested on outstanding unrelated warrants. Strover was booked into the Fulton County Jail before being handed over to Maricopa deputies.
In a news conference taking place near the woods where authorities said they believe Strover ran into after escaping from the airport, Fulton County Sheriff Patrick "Pat" Labat updated the media on the search for him. According to Labat, when Strover escaped, he was detained with handcuffs, a front waist-chain and leg restraints.
"What we know now is at the time there were two Maricopa County deputies with him," he said. "At the point that they proceeded out, they removed the leg restraints to escort him down the steps, and at that point he pushed past them."
When asked by a reporter if Strover was in metro Atlanta because he had ties to the area, such as family living here, Labat said authorities "are following those leads now."
According to a news release from the Fulton Sheriff's Office, in addition to it and the Atlanta Police, the search for Strover includes the Sandy Springs Police, Clayton County sheriff's office and police department, the College Park Police Department, the Fulton County Schools Police Department, the U.S. Marshals Service, the Fulton marshal's department and SWAT unit and the Clayton and Fulton K-9 units.
Strover is considered dangerous, and anyone who has seen him or has knowledge of his whereabouts should call 911 or contact Crime Stoppers Atlanta. Tips can be submitted anonymously at 404-577-8477 or online at http://bit.ly/3i0F6OY. Witnesses do not have to give their name or any identifying information to be eligible for the reward of up to $2,000 for the arrest and indictment of the suspect.
Check back with the Neighbor for an update as this news develops.