A company new to the metro-Atlanta area is bringing local, professional chefs and corporate clients together thanks to a partnership with J's Kitchen Culinary Incubator, a state-of-the-art kitchen facility created to provide early-stage business support to culinary entrepreneurs located in DeKalb County.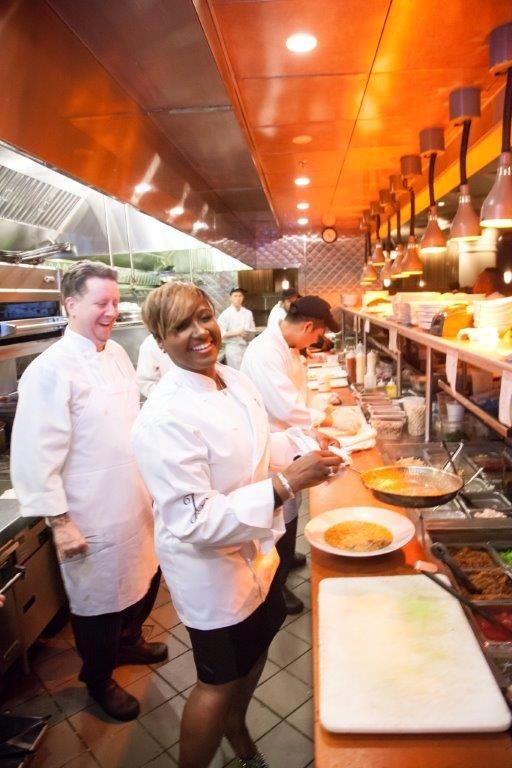 HUNGRY is an online marketplace that connects and promotes independent chefs with the $25 billion business and events catering market. HUNGRY provides independent chefs with a platform to sell their signature menus directly to corporate customers, who can place catering orders via the www.tryhungry.com website. The food is then delivered by professional HUNGRY staff who set up catering and clean up afterwards. Clients can also go on the website to view chef profiles, menus and more.
The exposure and promotion chefs receive from HUNGRY allows them to focus on the skills in the kitchen while receiving catering and marketing services.
"HUNGRY is what independent chefs in the Atlanta market need to thrive and grow," said Jonnetta Patton, founder of J's Kitchen Culinary Incubator. Patton started her business about two years ago in DeKalb County where kitchen space and business development services to culinary entrepreneurs, such as certified chefs, bakers, caterers and specialty food producers are served. Because J's Kitchen Culinary Incubator also focuses on the marketing side of the business, Patton said HUNGRY is the perfect partnership.
Atlanta joins HUNGRY's existing markets of Washington, D.C. and Philadelphia. Early celebrity investors in the startup include Tom Colicchio, Jay-Z and former Whole Foods CEO Walter Robb along with Patton's son, musician Usher.
HUNGRY officially launched in June in Atlanta. The company's is targeting revenues of $15 million to $20 million this year with expected expansion to several more cities nationwide. Through its 'Fight Against Hunger' program, for every two meals HUNGRY clients purchase, HUNGRY feeds a person in need. HUNGRY also protects our planet by using recyclable, fully biodegradable and compostable materials.
For more information, visit www.jkitchenculinaryincubator.com and www.tryhungry.com.