The Grove Park community in west Atlanta is seeing an influx of construction and attention with the groundbreaking of a new educational and health campus as well as the recent grand opening of a state-of-the-art youth center.
A partnership between the Grove Park community, Atlanta Public Schools (APS), the Grove Park Foundation, KIPP Metro Atlanta Schools, and the YMCA of Metro Atlanta helped start a $51 million investment in the neighborhood earlier this month. The Grove Park community of Atlanta officially marked the beginning of a new chapter for their children and families with the groundbreaking for the future home of KIPP Woodson Park Academy, a YMCA Early Learning Center, and a school-based health clinic.
The new campus will include an early learning center that will serve 65 to 90 students up to age six. A co-located, school-based health care center, funded by both the YMCA and Grove Park Foundation, will ensure that the children served on the campus, and their families, receive critical services that will support their ability to achieve to their highest potential, stated officials.
Since 2016, the nonprofit Grove Park Foundation has been coordinating efforts of the community and all the partners in a long-term, holistic revitalization effort. More specifically, the Grove Park Foundation has raised more than half of the funds to leverage APS's investment to construct the new K-8 school building for KIPP Woodson Park Academy and is partially funding the development of the health clinic.
In the spring of 2018, APS and KIPP Metro Atlanta Schools entered into an agreement to become partners at Woodson Park Academy. KIPP Woodson Park Academy will continue to serve as a public neighborhood school — open to all students living in the school's zone. The partnership began in the 2019-2020 school year in the school's existing facility and is the largest partnership of its kind for KIPP nationally. The new school building will open in the fall of 2020, as will the early learning center and health clinic.
"The district and the students, families and members of this community have looked forward to this day for several years. And it brings tears to our eyes to finally see actual progress – actual turning of dirt – on a project that will truly transform this school and this community," said Meria Carstarphen, Superintendent of Atlanta Public Schools. "In our world of education, a great partner is precious and rare, and we have been fortunate to have a number of them working on this project. So many thanks to all of our friends in the Grove Park Foundation, KIPP, the YMCA and others for making this project possible."
The new campus is currently under construction at 1605 Donald Lee Hollowell Parkway NW in Atlanta.
Also this month, Bright Futures Atlanta (a fully accredited academy for middle and high school students) expanded its footprint in Grove Park with the grand opening of a 9,240-square-foot youth center.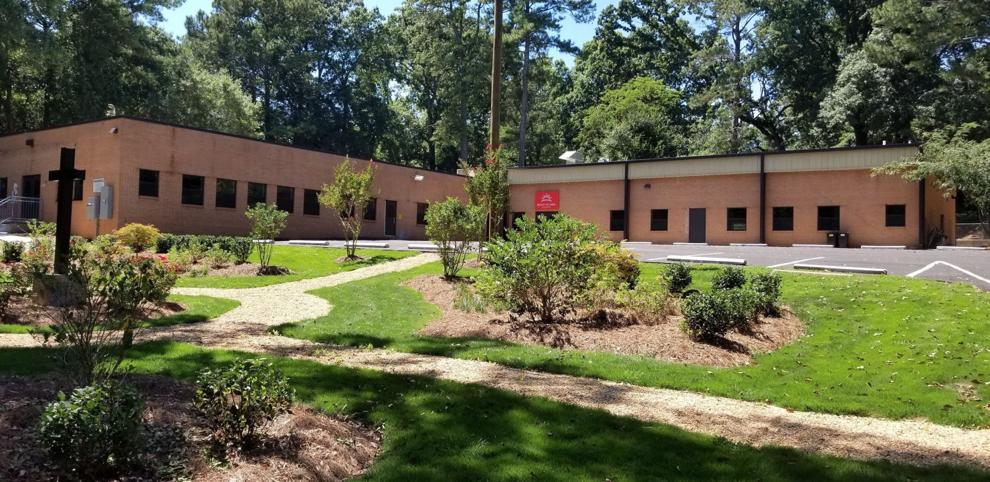 The center includes classrooms, a commercial kitchen, an expansive outdoor space, music center, art studio and a multi-purpose auditorium that will be used for extracurricular activities and summer camps.
The new youth center will serve as an extension of Bright Futures Academy to its students, and youth in the Grove Park area through an application process, according to officials.
Millard Choate and the CBF Foundation acquired the facility for the school, who then completely renovated it, including new plumbing, electrical, windows, doors, and exterior landscaping.
"We are overjoyed at the thought of these students having a safe and highly engaging place to spend their afternoons and evenings and get off the streets," said Philip Ross, Bright Futures Atlanta executive director and co-founder.
The organization will be hosting its annual Night of Impact benefit dinner on Sept. 26 to raise funds and awareness. For ticket information, e-mail amorton@bfatl.org or call (404) 799-1249.
The new youth center is located at 748 Gary Road NW in Atlanta.
As members of the Grove Park Foundation put it, the ongoing construction, renovation and focus on helping youth achieve in the area is long overdue in a neighborhood that has been under-served in the past.
"The goal is to break the generational cycle of poverty by creating wide and sustainable paths out of poverty for low-income residents and connecting needed partners, programs and resources to a neighborhood that is experiencing high unemployment, high poverty, low resources and intense development pressure," stated Grove Park Foundation officials.