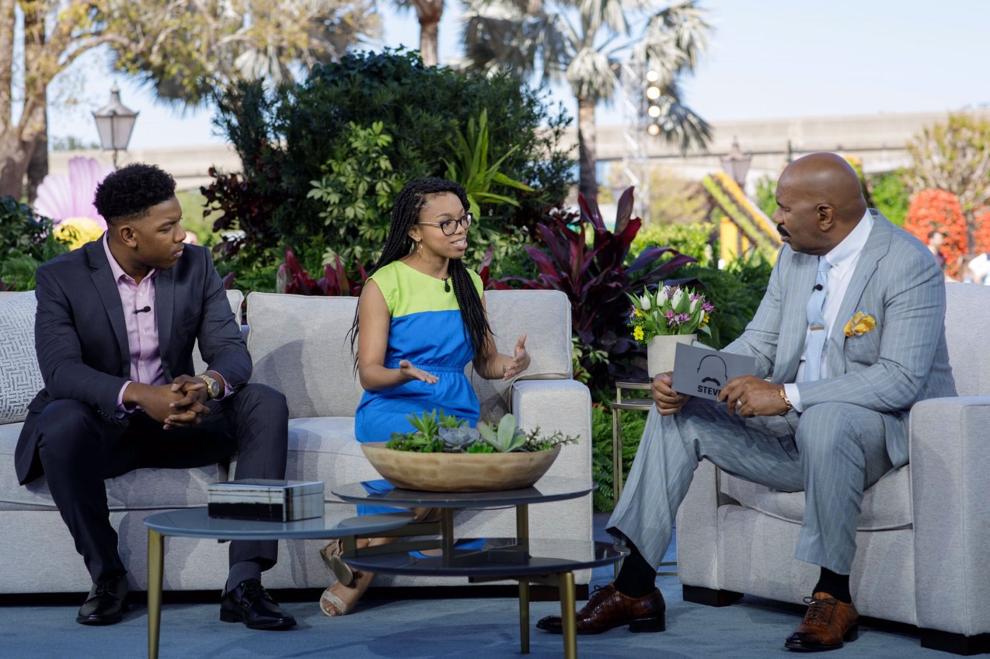 Fulton County Schools has named Star Seniors for South and South Central Learning Community schools. Star Seniors include exemplary students who are academically advanced as well as those who have succeeded despite obstacles in their lives. Here are the 2019 Star Seniors for South County:
-Banneker High School's Mary Yeboah arrived at the school and became a change agent. "I saw a lot of girls at school who were homeless," Yeboah said. "I started a club to cater to homeless girls called Girl Up. We provide monthly hygiene products for the girls and play games. We'll host our final event in May and pass the club on to future leaders." Banneker Principal Dr. Duke Bradley said, "Mary shows other students that what she's accomplished is possible for everyone within our school community; she's a catalyst." An intentional scholar, Mary has had the opportunity to develop leadership skills as a 2018 Bank of America Student Leader and as a member of Steve Harvey's Disney Dreamers Academy. "Some 1,000 students apply and only 100 are chosen," Yeboah said. "It gave me the opportunity to meet successful people and see what motivates them." Getting on the pre-med track at either Emory University or Georgia State University is Yeboah's goal. "I'm talking with professors at both schools to help me decide which school I will attend," she said. "I need to find out who I am in each school." Yeboah's legacy at Banneker is community activism. She has this advice for future scholars. "When you lead with passion and take action, you can achieve!"
-Creekside High School's Ashauna Pearson saw her opportunities grow when she enrolled in the school's Advanced Via Individual Determination (AVID) program. The program helps prepare students for college, careers, and life. "I've been part of AVID since ninth grade," Pearson said. "A lot of opportunities and resources come from this program. You get to meet different people you ordinarily wouldn't be exposed to." Ranked fourth in her graduating class at Creekside High School, she considers herself blessed. "The challenges I face stretch me mentally and physically to become the person God created me to be," Pearson said. Recently, in the Order of the Arrow Ceremony for Creekside's top 10 percent of its graduating class, she reflected on how she's been able to juggle high school, dual enrollment at Clayton State University, and her job as a Starbuck's partner. "I'm able to balance because I have a great support system," Pearson said. "I have Principal Pollock, school counselors and great teachers." Creekside Principal Frankie Pollock said, "Ashauna is a role model student who is always a step ahead." When she leaves Creekside she'll pursue a career in the health industry. "I know I want to help people," Pearson said.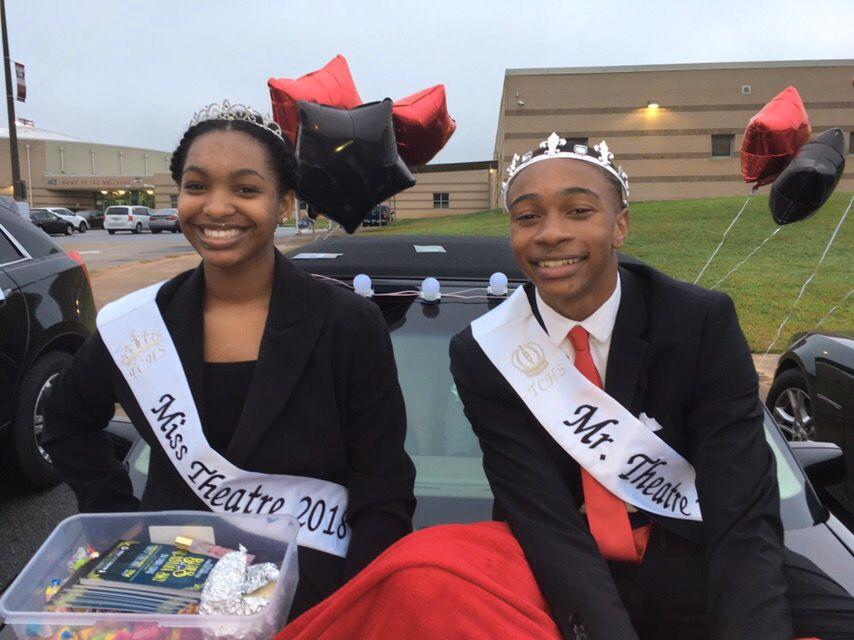 -Langston Hughes High School's Kyle Jorel Frett, a native of St. Kitts, an island in the British Virgin Islands, came to Atlanta, Ga. after Hurricane Maria hit the tiny island in 2017. "I had to work harder on my studies when I came to the United States," Frett said. "In St. Kitts a grade of 70 was a B. In the United States, 70 is a C. At home, we may study one book for a whole year while here we had several books to cover in one semester." Langston teacher Shakasha Stevenson said, "He brings out the best in his classmates. He is a compassionate nerd." Langston Principal Latesha Reeves agrees. "Kyle loves to study, loves to learn and inspires people around him to be learners," Reeves said. A dedicated leader, Frett is Student Government Association (SGA) senior class parliamentarian and principal trombone for the Langston Hughes Panthers band. After earning scholarships to 15 colleges and universities, he has decided to attend Fort Valley State University in the fall. "I want to become a veterinarian," Frett said. "With animals you have to use your eyes and all of the knowledge you have to assist them. It makes you a stronger, critical thinker." Frett has this advice for incoming students at Langston. "Do your work, find out what learning style works for you, and always put God first."
-Tri-Cities High School's Aaron Guy is a dual enrollment student, taking classes at Atlanta Metropolitan College and Tri-Cities. His favorite teacher, Tri-Cities Theater Director Jade Lambert-Smith, describes him as humble, honorable and humorous. "He's a wonderful artist who is really invested in service," Lambert-Smith said. "In his first six months as a student at Tri-Cities, he won the Auguste Wilson Monologue contest." Though he describes himself as not a good singer, he aspired to do the role of Uncle Henry in the amazing Tri-Cities Visual & Performing Arts Magnet production of "The Wiz." "His role required him to be on stage all of five minutes," Lambert-Smith said. "He commanded the stage for that period of time." While acting has become his second love, his first love is math. "I try to make certain beats in my acting match up to math," Guy said. "I love math!" When he leaves Tri-Cities, Guy will be attending Georgia Southern University, where he'll major in biology. "I'll also be pursuing acting, any way possible," he said. Tri-Cities Principal Termerion McCrary-Lakes believes if anyone can succeed in medicine and acting it's Guy. She has this advice for him, "Don't let anyone place you in a box. You have everything you need to achieve your vision for your life." Jade Lambert-Smith agrees. "Aaron Guy is the future," she said. "He's unstoppable."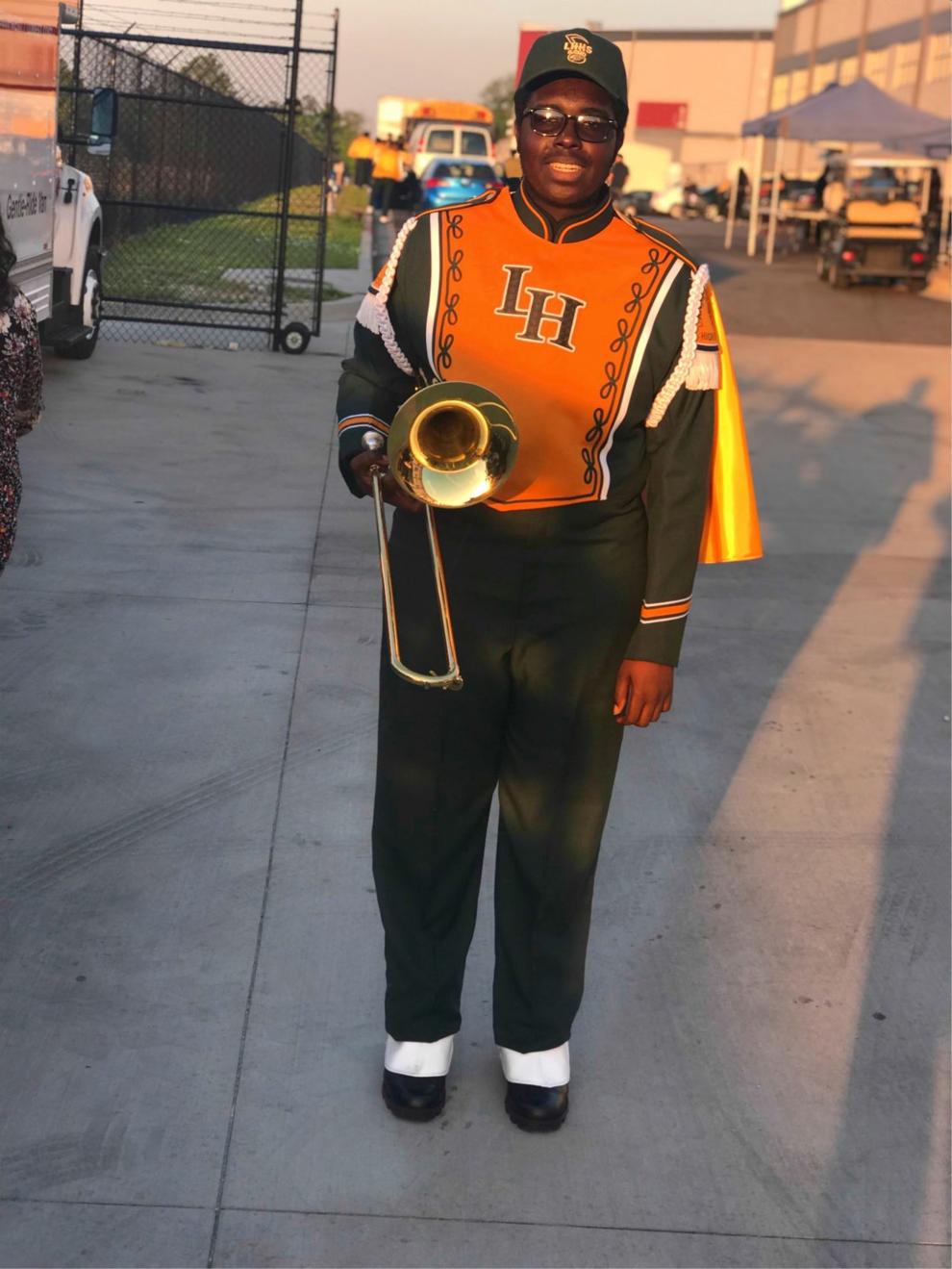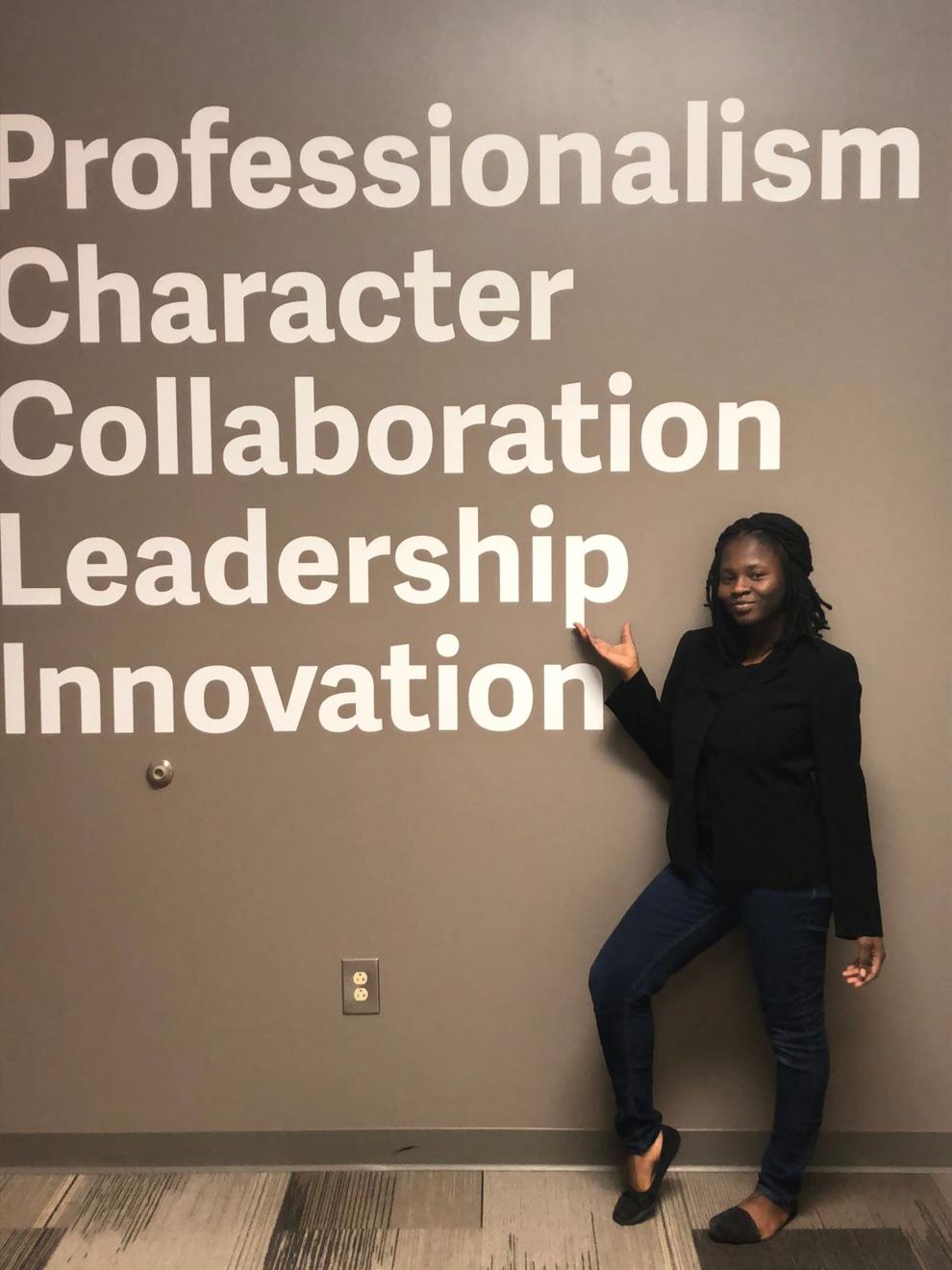 -Westlake High School's Nina Giddens is an International Baccalaureate (IB) student. Always striving for excellence, she focuses on her IB program during the school day and community service after she leaves the campus. "My hope is that I inspire students to care about their community," Giddens said. "My ultimate goal is to empower others to focus on community service, specifically health care." Nina's academic and community service caught the attention of Steve Harvey's Dreamers Academy. "It was an honor to be selected," Giddens said. "These are Georgia's future leaders." As a future leader, Giddens is BETA Club President, historian for the National Honor Society and a member of the Student Government Association (SGA). "Organization is the biggest way I balance school and community service," Giddens said. "Prioritizing my academics helps me get everything done." It's that kind of example that makes Westlake Principal Jamar Robinson one of her biggest fans. "Nina sets a high bar for other students," Robinson said. "Other students say they look at her and say if Nina can do it, I can do it." After graduation, Nina plans to study global health and health policy, with an ultimate goal of advocacy. "I'd like to work with the United Nations or the World Health Organization," Giddens said. "I'd like to advocate for successful, affordable health care internationally."