The city of South Fulton is officially underway as of May 1.
The decade-plus effort leading up to the historic landmark is done, but more work now begins, said the Rev. Warren L. Henry Sr. of the Kingdom of God International Ministry.
"Seven is the Biblical number for completion," he said about the city council head count, adding new mayor William "Bill" Edwards contributes another dimension. "The number eight means a new beginning."
Henry spoke during his invocation at the city's inauguration ceremony and initial city council meeting April 29 at Banneker High School in Union City.
Principal Duke Bradley said "great schools must produce exemplary students who are equipped with the skills and the intellect to be productive citizens."
Several other speakers led up to the swearing-in of Edwards, Catherine Rowell, Carmalitha Gumbs, Helen Z. Willis, Naeema Gilyard, Rosie Jackson, khalid kamau and Mark Baker.
"This has been a labor of love for me," said Camilla Moore, chair of the Governor's Commission on the City of South Fulton. "There were those who said that we wouldn't make it, but we made it."
District 61 State Rep. Roger Bruce, D-Atlanta, author of the cityhood bill, said the bipartisan process led to a legacy.
"This is going to be a day that our children and our grandchildren will think back on and say, 'Our parents and our grandparents started the city of South Fulton,'" he said. "We are going to create something with this city of South Fulton that we'll look back on for years to come with pride and honor and respect for all who were involved."
Kevin Grimes of the transition team delivered a challenge to new city residents to be proactive.
"What makes a city great and what makes a city beautiful is the people that act upon that city," he said.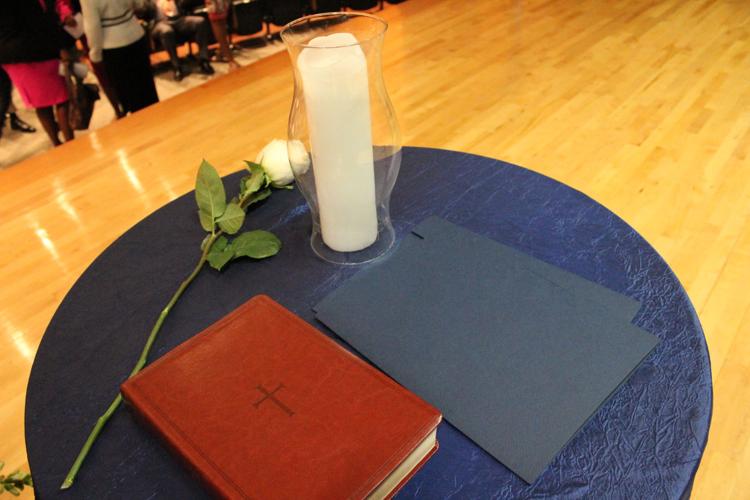 District 35 State Sen. Donzella James, D-Atlanta, said the city is a "shining example" of the democratic process.
"The will of the people has finally come to fruition," she said.
Other elected officials offered written statements of congratulations.
Fulton County Chair John Eaves said he looked forward to working with the mayor – a former county commissioner – and the new city council in the third-largest city in the county.