For new city of South Fulton Fire Chief Freddie Broome, the greatest reward in being a firefighter is the opportunity it gives him to help individuals in more areas than just emergency situations.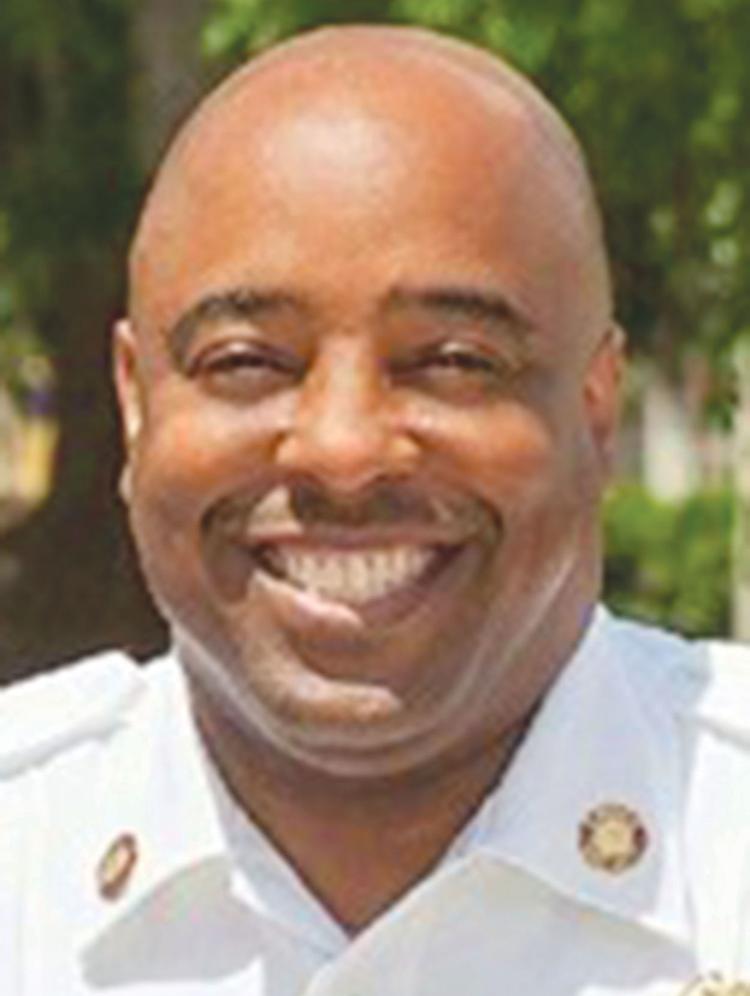 "Being a firefighter is one of the best professions in the world, as you are able to have a positive impact on the lives of so many people," said the 23-year firefighting veteran whose hiring was announced in May and whose first day was June 17. "I am excited to bring my experience to the city of South Fulton and, in doing so, help make it a world-class city."
In the city, Broome commands a department of 161 men and women. He and his wife have two adult children and live in the city. He replaces South Fulton's first fire chief, Larry Few, who retired.
According to a news release on his appointment, Broome came to the city after serving five years as the fire chief for the city of Valdosta. Prior to that, he served in the fire department of his hometown of Winston-Salem, North Carolina, for 18 years.
As Valdosta's fire chief, Broome provided leadership and management for the administration, operations, training, fire prevention, maintenance and special operations divisions, which in included 108 staff members, six individual fire stations and one regional search and rescue team.
During that time, he also maintained a budget of more than $8 million.
According to South Fulton City Manager Odie Donald II, Broome is widely recognized as one of the best fire professionals in both Georgia and the nation.
"I am excited to add his expertise and successful track record to our executive team, and I am confident that Chief Broome's leadership will continue our efforts to make the South Fulton Fire and Rescue Department the state's best fire service," Donald said.
During his time in Valdosta, Broome was also responsible for leading the department to an Insurance Services Office Class I rating and was instrumental in starting the Citizen Fire Academy, the Valdosta Fire and Rescue EMT program and spearheading the purchase of new fire trucks as well as adding mobile data computers to all of the department's fire trucks.
Broome was also responsible for establishing policy and procedures and purchasing equipment to improve firefighter safety, firefighter rehab and cancer reduction efforts in Valdosta, the release stated.
He is also actively involved in the fire profession by serving on several committees and is the Georgia state director for the Southeastern Association of Fire Chiefs.
In addition, he represents the Georgia Municipal Association on the Georgia Fire Academy Advisory Council, serves on the International Association of Fire Chiefs' Human Relations Committee and is an adjunct instructor at the Georgia Fire Academy, the release stated.
Broome holds an associate of applied science degree in fire protection technology from Forsyth Technical College, a bachelor of science degree in engineering technology with a concentration in fire safety from the University of North Carolina and a master of public administration degree, with a concentration in public management, the release stated.