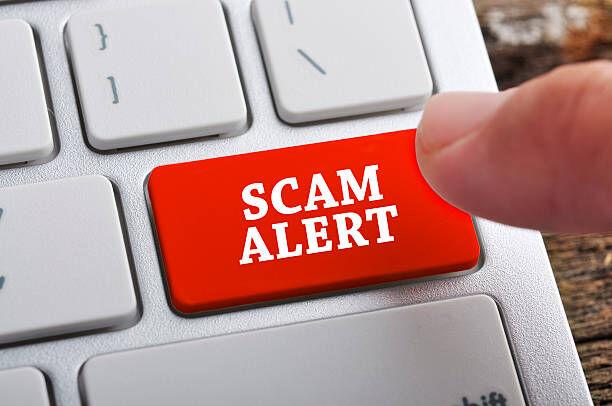 Fulton county's justice partners are warning residents about a scam involving jury service.
Scams like these have been reported an issue since May. The Fulton County Sheriff's Office recently received a report of a scammer posing as "Lt. Mark Johnson," a fake name, demanding $1,800 cash from the resident of a nearby county.
According to the Sheriff's office, the perpetrator told the woman that she had missed jury duty and faced criminal charges for failure to appear and contempt of court. To avoid jail time, the scammer instructed the woman to meet the fake deputy outside the Sheriff's Office with cash in-hand.
So, she wouldn't be handcuffed, the scammer told the woman to call him when she arrived at the real address of the Sheriff's Office, and he would meet her outside to get the money. While the conman may have tried to sound convincing, the resident thankfully didn't buy into it.
On other occasions, callers are being told their phone numbers have automatically been enrolled in monitoring programs with law enforcement agencies capable of tracking their whereabouts.
Scam victims are given the option to resolve their status criminally or civilly. The criminal process involves being booked into jail and detained until the matter is resolved.
The civil process involves paying a fine. To bolster their credibility, perpetrators are using Judge's names, courtroom numbers and addresses and interspersing them with fake citation, badge, and case numbers.
In addition, scammers are masquerading as sheriff officers, cold-calling citizens requesting funds to reschedule a jury court date to make up for the ones that were missed to avoid any serious consequences.
"Scammers are playing the same old tricks attempting to take advantage of trusting law-abiding citizens," said the Fulton County Sheriff's Office.
The Fulton County Sheriff's Office wants citizens to rest assured and said no one from the office should call demanding money.
The Sheriff's Office advises citizens to record the name used, phone number, and other details to report to law enforcement, and hang up.
Contact the Fulton County Sheriff's Office at 404-612-5100.