East Point voters now have a new resource just in time for election season, thanks to fellow Samaritan, Seth Rikard.
According to Rikard, the reason behind it was to amplify the local conversations that were taking place within the East Point community.
"It was also to service as a conduit on information about candidates, issues, election events that were going on," Rikard said.
Rikard said much of the conversation that takes place, when it comes to an election, is on a national level such as the White House, Congress, etc. He said the noise of the national politics drowns out what is important on a local level.
"The reality is our local elections and the leaders that we elect into office, on a day-to-day basis have a greater impact on your quality of life," he said. "What I mean by that is, Who is responsible for keeping your streets paved? That would be your local leaders. Or how are they going to use funds that come down from the state and federal government or locally raised? Who makes sure your school's our functioning? Those are the people who have a direct impact on your quality of life."
Additionally, Rikard wants voters to know that they have a resource that can act as a "grand central station" of information about individuals seeking elected offices for East Point.
"Be it the mayor's office or one of our at-large ward districts, they can find out where those candidates stand on particular issues important to East Point like the downtown commons, public safety, etc.," Rikard said.
Voters can utilize the website for events that are happening such as candidate forums, recordings of forums that have already taken place, or they can drop in on a neighborhood meeting that may have a particular candidate who is visiting the meeting.
"They (voters) can literally come to EastPointVotes.com, and regardless of what brings them there, you will most likely find the answers to your questions on the website," Rikard said.
On the website, voters can click on various tabs that are linked to different areas such as the mayoral candidates, wards, issues, and events tab.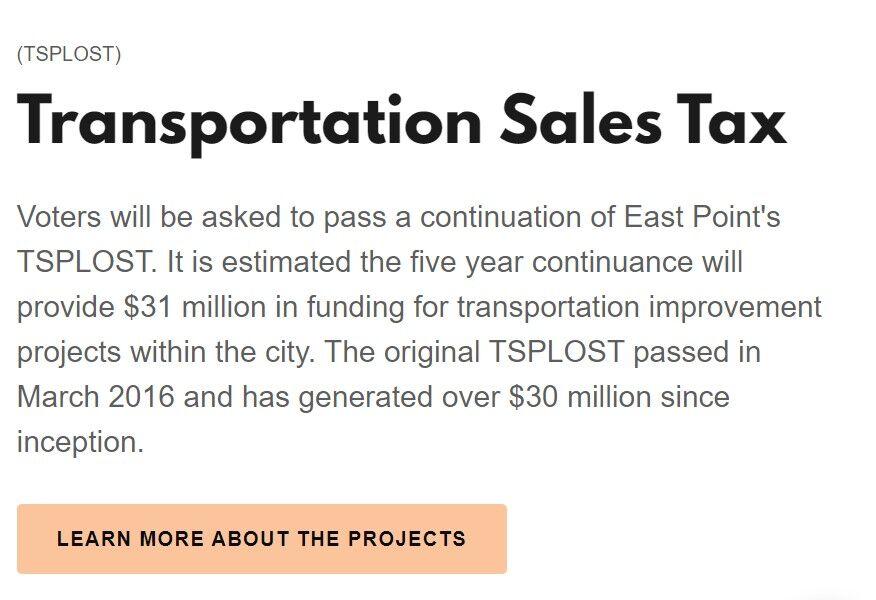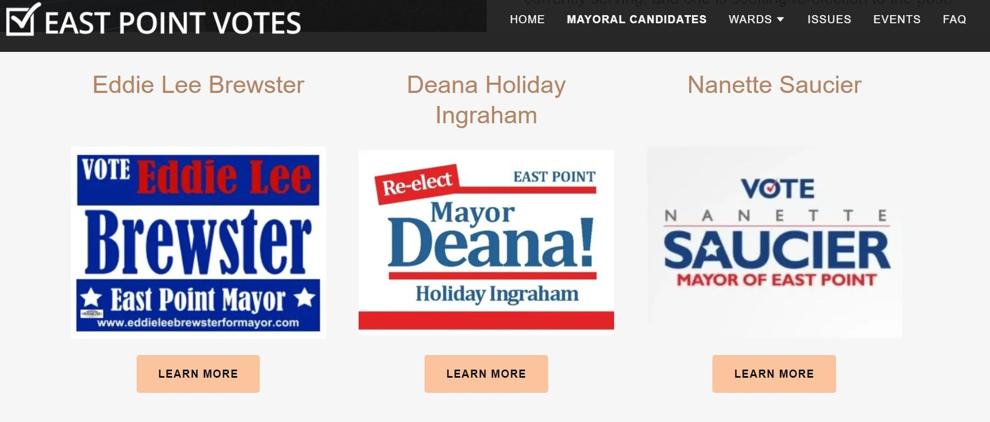 Also, the FAQ tab is a tool to help newer residents who may not understand how East Point elections work.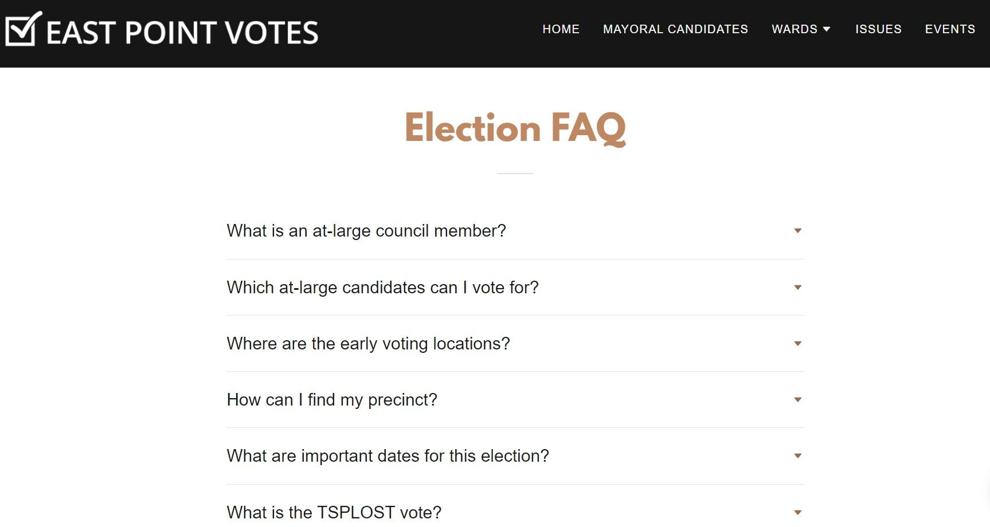 "It really is designed to concentrate, into one place and in a succinct format, information that is important to our local election."
Rikard said he launched the website, not knowing how successful it would become.
"It was honestly just to let (residents) know that it was there. I launched this, not knowing how successful it was going to be. I only posted about it in the East Point community Facebook page twice, but the response as far as the number of visitors and pages views that I've seen, it was kind of shocking and overwhelming," he said.
He also said the response from the community has been heartening to see. "Providing this, I can see that a lot of people have responded to it positively."
Rikard also talked about how nearly every candidate running for office in East Point willingly participated in creating an online questionnaire which helped input information directly into the site.
"I created the website via an online questionnaire that I could send out to each candidate. They would fill it out and I would take their answers to build their profiles," he said.
When visiting the website, you can see information about the following:
♦ Who the candidates are.
♦ Why they want to serve.
♦ What is their platform? Are they seeking reelection? What are they most proud of that they'd accomplish in office the last four years?
♦ What i♦ s one concrete goal?
♦ What city department do they think needs the most improvement?
♦ Their responses surrounding downtown commons, equitable living surveys, public safety.
Rikard also says the information on the website is directly from the candidates based on their answers. He does not edit for grammar or clarity on the website.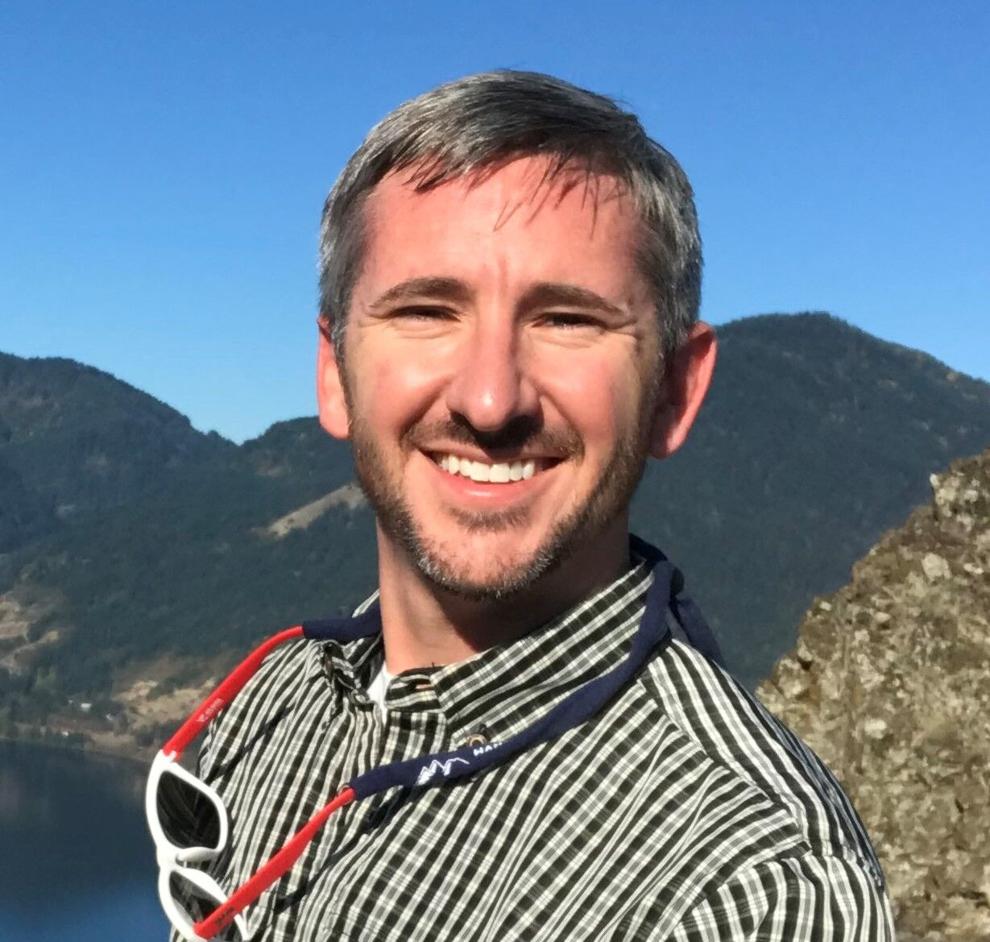 East Point's Election is Tuesday, Nov. 2