Scientific data collected all last year on Henry County Water Authority drinking water proves that it meets or exceeds all industry quality standards, according to its 2018 water quality report.
Laboratory results went out July 1 to more than 60,000 authority consumers in unincorporated county areas and parts of the cities of Hampton, Locust Grove, McDonough and Stockbridge.
"Our top priority as a public water utility is to provide clean, safe drinking water for our customers and for the community," authority General Manager Lindy Farmer said in a statement.
Authority officials, spokesman Chris Wood, Ph.D., said in a statement, attribute the report's results to "proper long-term planning and investments in an award-winning system, with facilities operated by some of the most accomplished water professionals in the industry."
"The results of our water quality report reflect the outstanding job our employees are doing," he said.
The authority has five drinking water reservoirs with about 500 days of supply, Wood said.
According to the report, tap water is more strictly regulated by the U.S. Environmental Protection Agency than bottled water is by the U.S. Food and Drug Administration.
"To ensure that tap water is safe to drink, the U.S. EPA prescribes limits on the amount of certain contaminants in water provided by public water systems," the report states. "However, FDA regulations establish the limits for contaminants in bottled water."
Drinking water, including bottled water, may reasonably be expected to contain at least small amounts of some contaminants, the report said.
Some are naturally occurring minerals and materials, in addition to substances like copper or lead from household plumbing systems, it said.
"The presence of contaminants does not necessarily indicate that water poses a health risk," the report stated.
Wood said the reports became mandatory in 1996, following amendments to the 1974 Safe Drinking Water Act.
Consumers can get hard copies of the report at authority headquarters at 1695 Hwy. 20 W. in McDonough or by calling 770-957-6659.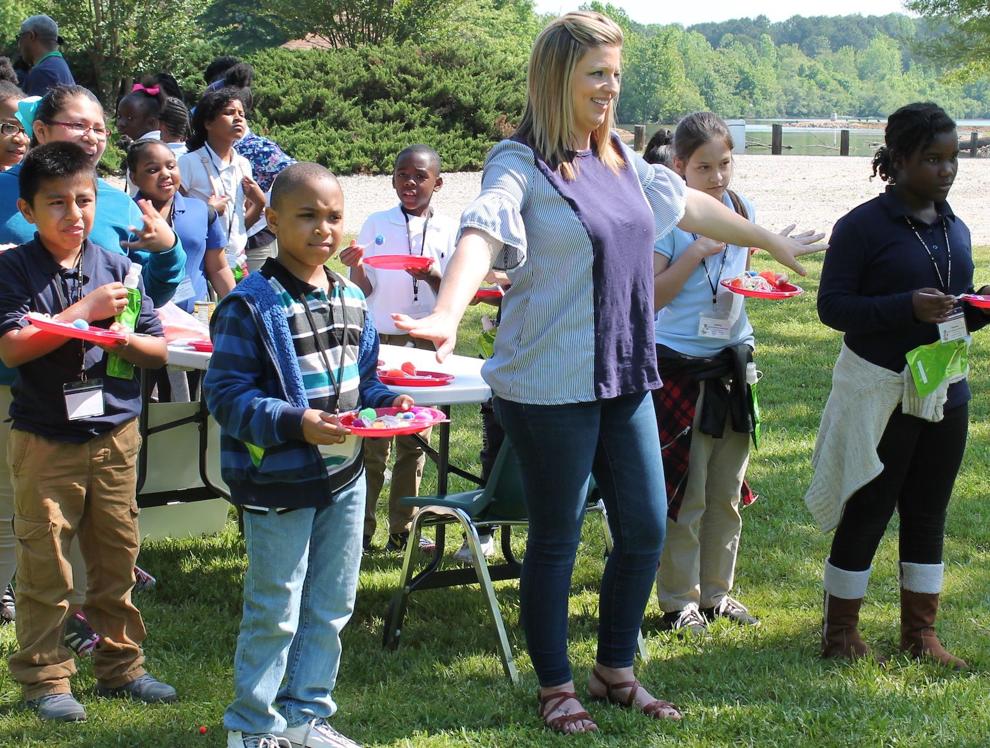 Schoolchildren recently got information about clean water during outdoor classes, demonstrations and activities at the 15th annual Children's Water Festival.
"This event was held during National Drinking Water Week (in May)," Wood said, "but the lessons learned are applicable all year."
Attended by mostly Henry County fourth-graders, the Jonesboro event helped about 300 students learn about water quality and quantity.
The Atlanta-based Metropolitan North Georgia Water Planning District and the Marietta-based Georgia Association of Water Professionals joined with authority employees to talk about those and other subjects, like wetland wildlife and the proper disposal of fats, oils and grease.
"As a utility within the footprint of the Metro Water District, we look at an event like the Children's Water Festival as an opportunity to reach our customers with the message about the importance of being good stewards of our natural resources," Tara Brown, authority environmental compliance coordinator, said in a statement.
She helped recruit volunteers to assist with the festival, like Maranda Stonica, a Cubihatcha Outdoor Education Center naturalist who helped kick off a FOG relay race.
"Our employees do an outstanding job of sharing the exciting and important role our utility plays in providing clean water for our community," Brown said. "I think the kids come away with a better understanding and appreciation for how they can protect our water resources that provide them with clean drinking water every day."
Wood said the district's Clean Water Campaign raises awareness about preventing "nonpoint source" pollution, which is any ground pollution that rainwater may wash into a creek, stream, river or lake.